"Pages" and "Menu Navigation" helps merchants customize the pages, which are the horizontal items in SHOPLINE shops.
1. General Menu Navigation Management
2. Sub Menu
---
1. General Menu Navigation Management
You can add the followings in "Menu Navigation":
Page: Used to link to a page created in "Pages" section
Product Category: Display the products in a selected category. You can add and manage the categories via "Products and Categories" > "Categories"
External Link: Link to other website such as Facebook page
Main menu normally appears on the top:

Menu at the bottom left and right:

---
Drag to change the menu order
Go to SHOPLINE admin panel > "Menu Navigation" to modify the sequence and content of menu on the top and bottom of the page
You can change the order of the menu item by dragging

 on the left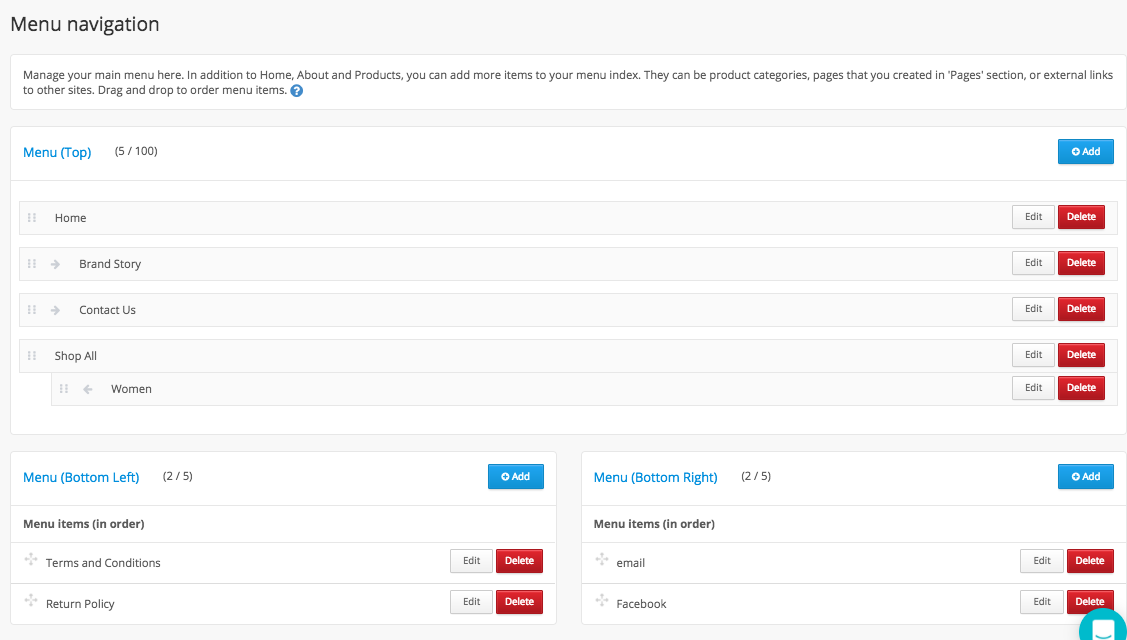 Add new menu item 
Click "Add" to create a new menu item on each section

---
You can add sub menu items to display more choices. The sub menu usually looks like: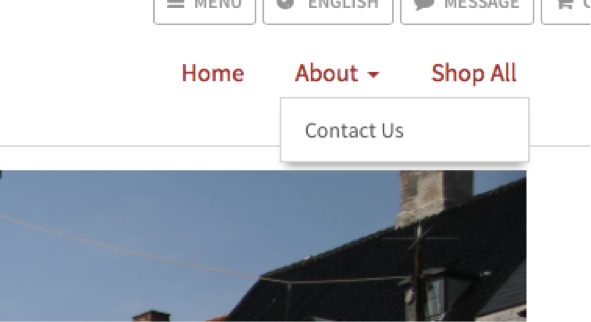 Drag to change menu order 
Drag

 to change the order of menu items in "Menu Navigation"

Create sub menus 
Click 

 on the left of an item to make it a sub menu item of the upper item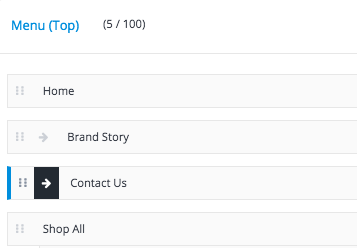 To reverse this change to make a sub menu item a primary menu item, simply click