"Pages" and "Menu Navigation" helps merchants customize the pages, which are the horizontal items in SHOPLINE shops.
Step 1
Go to "Page" > Click "Text Page" button
Step 2
Merchants can set their own page titles and page content (such as brand story, contacts and shop address) > Click "Add"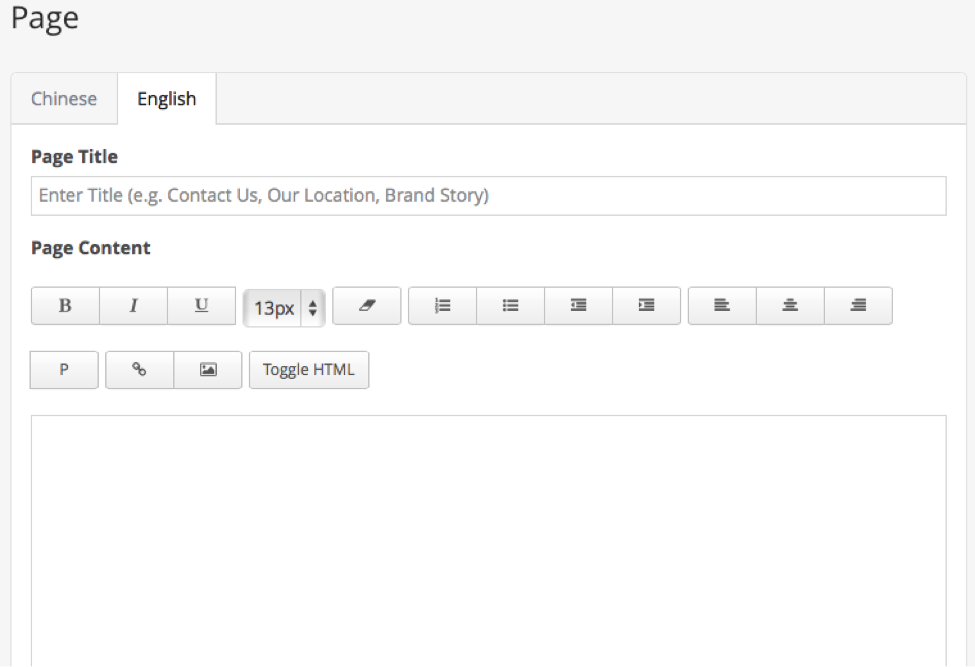 Step 3
Go to "Menu Navigation" > Click "Add" button in the position you want the item to be placed in menu

Step 4
Choose "Page" under "Menu Item Type" >
Choose the desired page (e.g. Terms and Conditions) in "Select Page / Category" > Click "Add"
Remarks: Merchants can drag and drop to organize the page order in "Menu Navigation". Know more from about Menu Navigation in
this
article.