SHOPLINE's "Text Page" feature is suitable for pages that primarily focus on text content. It is easy to use and user-friendly. You can effortlessly edit text content, upload images, and create Pages for your online store using the toolbar provided, catering to your specific requirements.
In this article you will be introduced to:
1. Edit Text Page
Step 1
In the SHOPLINE Admin, go to [Online Store Design] > [Pages] and click Text Page.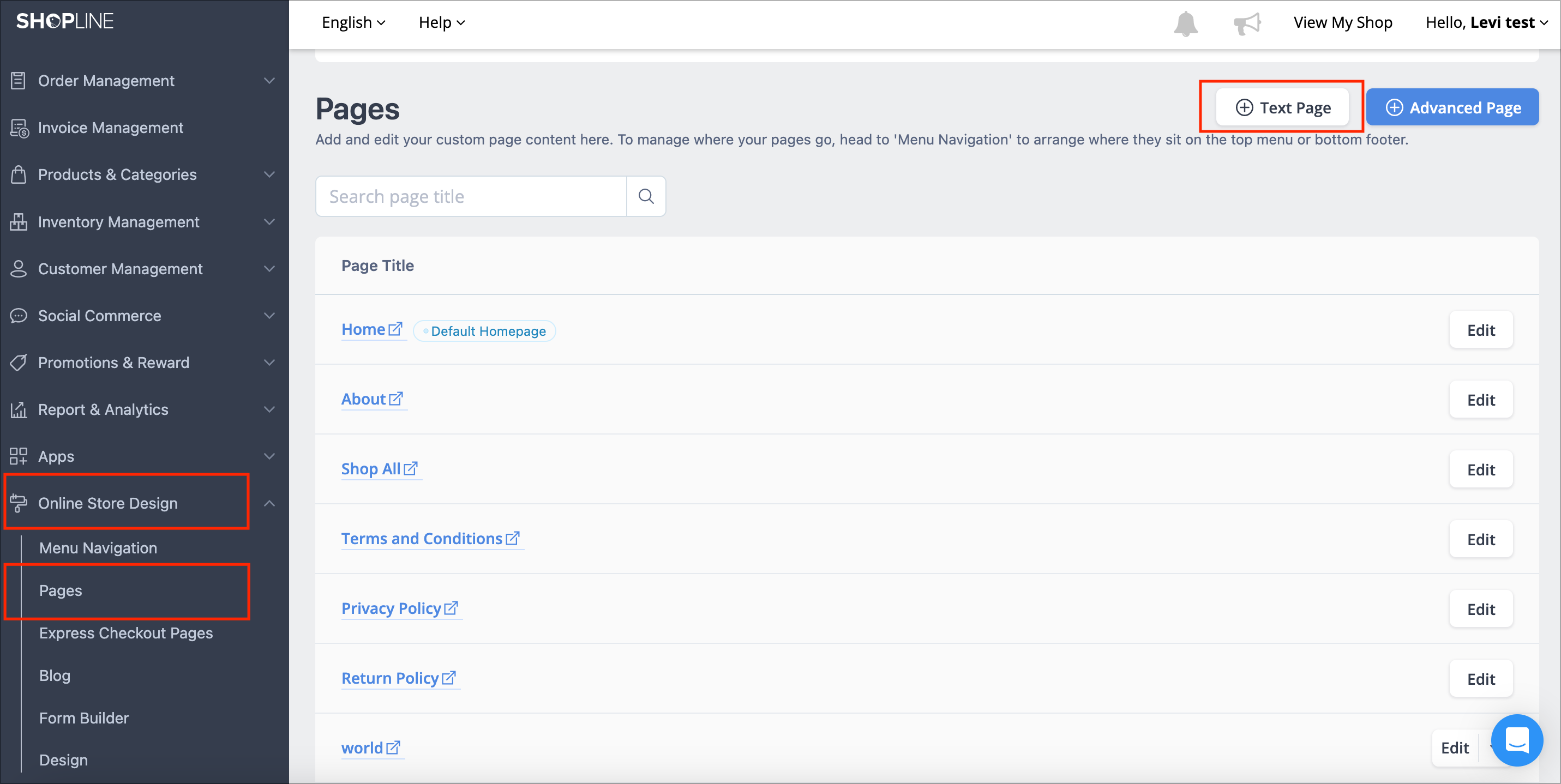 Step 2
Set the Page Title (e.g., brand story, contacts, shop address), Heading Tag, Page Content, and Image.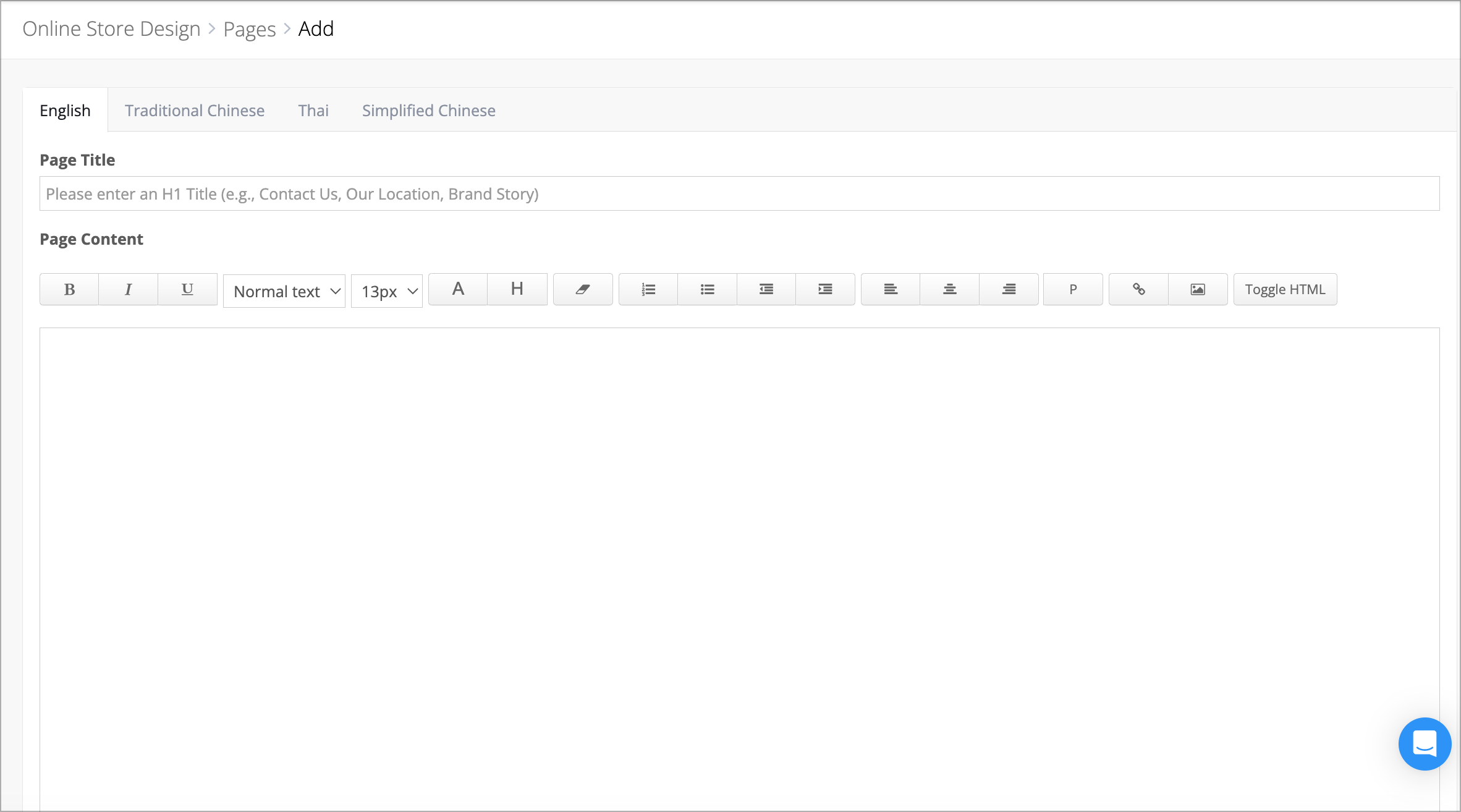 You can switch on the "Edit Image Alt Tag" toggle to set up the alt attributes for your images, making use of the text to describe the image content.
For further details about image alt attributes, please refer to this article.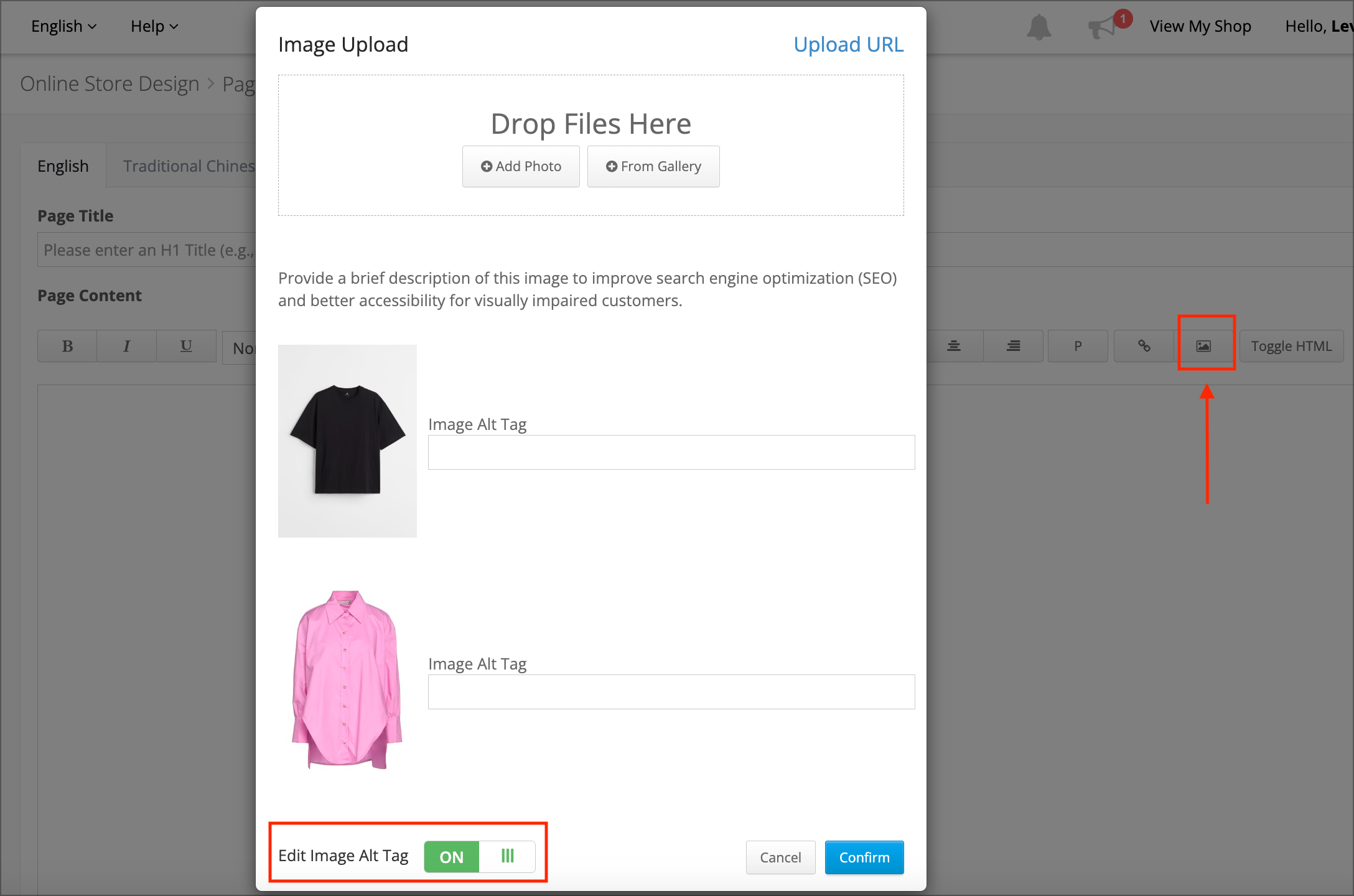 2. Add Text Page to Menu Navigation
Step 1
Go to [Online Store Design] > [Menu Navigation] and click Add.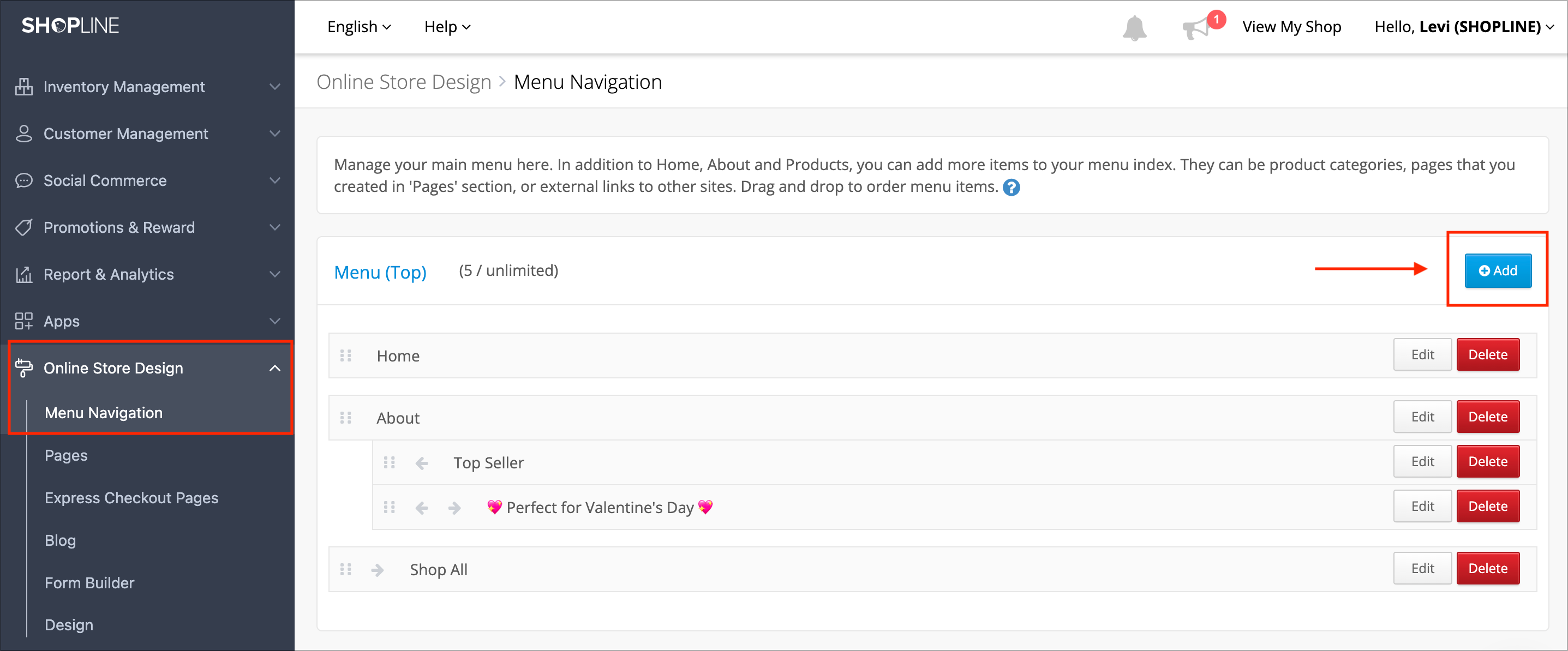 Step 2
Under "Add Menu items," choose the desired pages from the "Menu item type" and "Select Page / Category / Blog Post / Promotions" drop-down menus. Upon completion, click Add to save your edits.
Please refer to Menu Navigation and Customized Shop Footer for further details.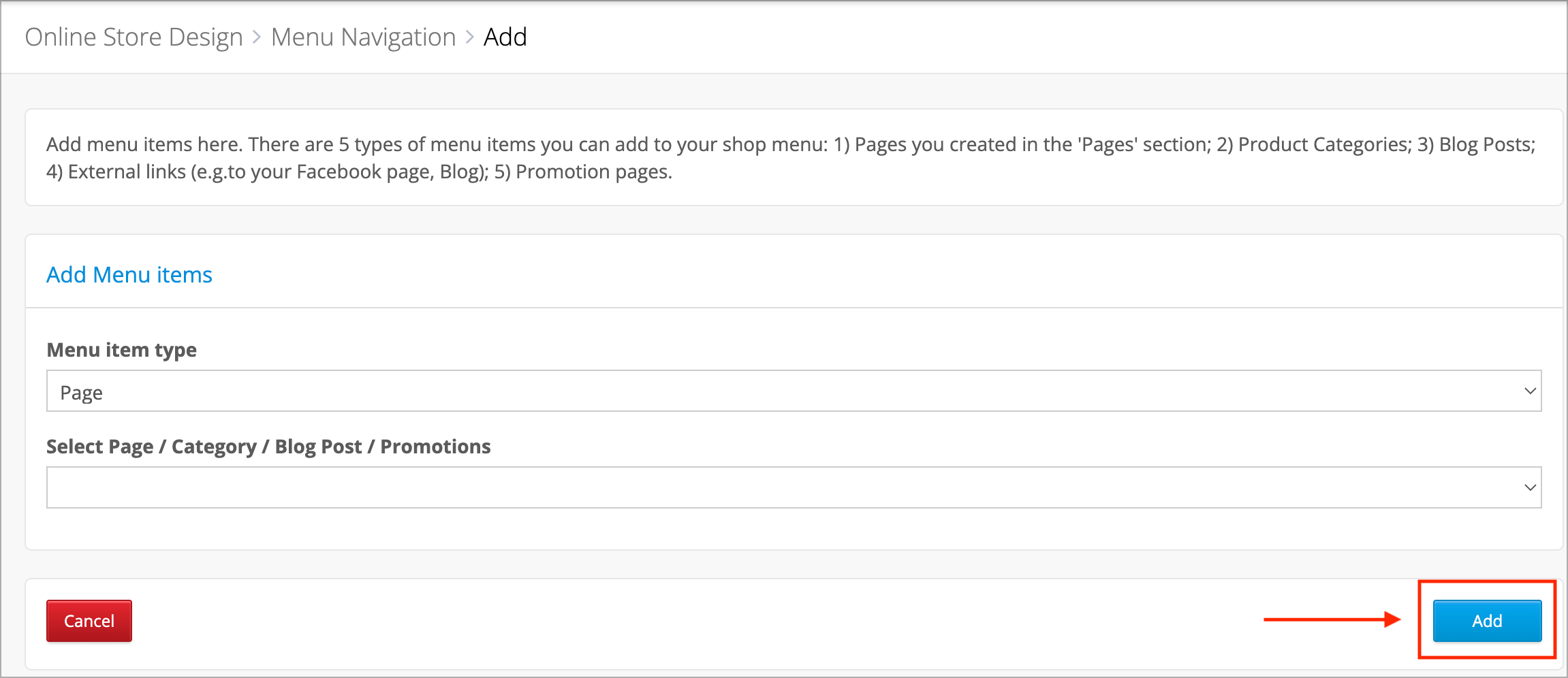 Read more