To allow your shop to have a greater freedom of customization and a better design , you can now use "Customized shop footer" function to add more information at the footer of your shop.
Attention: As you finish editing and press send, you are not able to recover the former footer. Please re-check carefully once before you send it. 
Attention: If your shop use customized CSS to modify the shop design, please review your CSS setting when you open the function.
Admin setting:
Admin>Navigation and pages>Menu Navigation>Available news>Click and use
Preview your edit and save it.
Click "Yes" and the system will update your edit immediately.
If you need to modify anything afterwards, you can go back to the same function and click edit.
Step 1:Enter "Menu and Navigation", function hint is at the bottom (red frame). Click"Go and Try".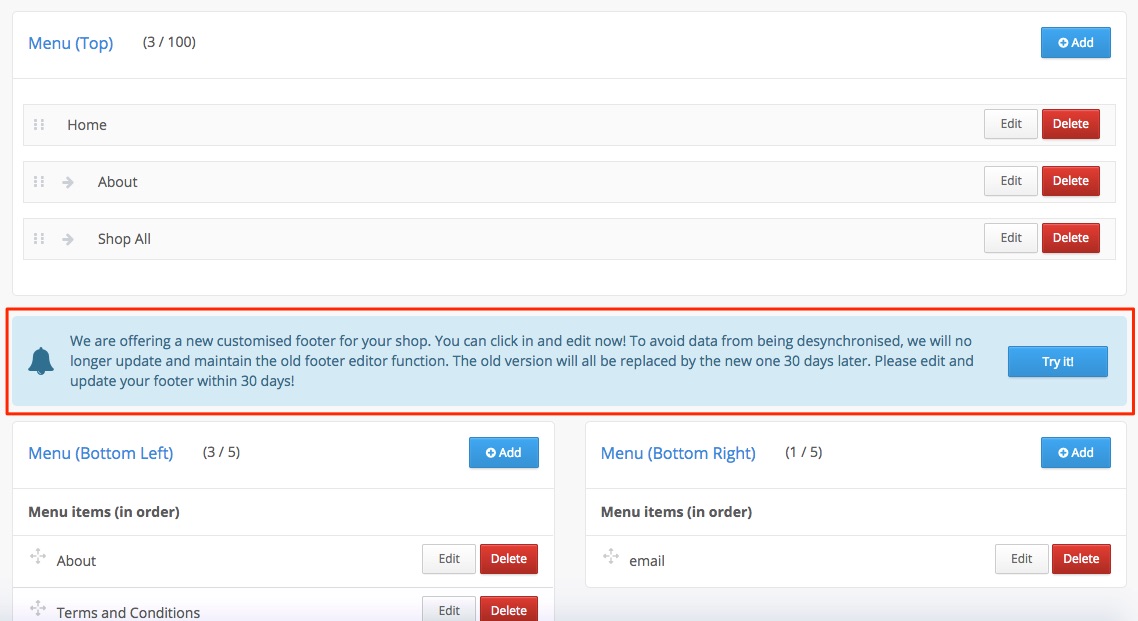 Step 2:Enter the footer edit page, we provide a set of common template. You can put your related info and terms as well as payment and delivery options. You are able to delete and adjust the elements you require.
Attention:You can put four lines of information at most.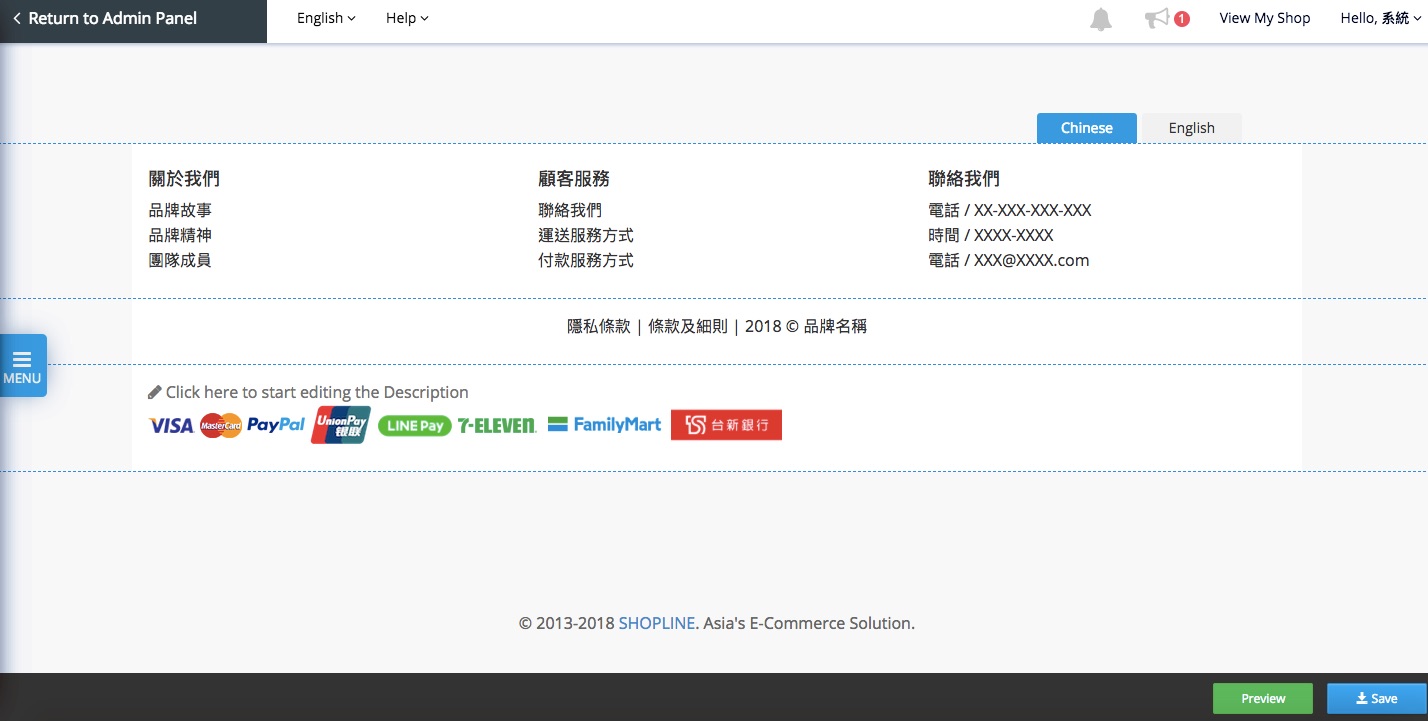 Drag and put elements you need.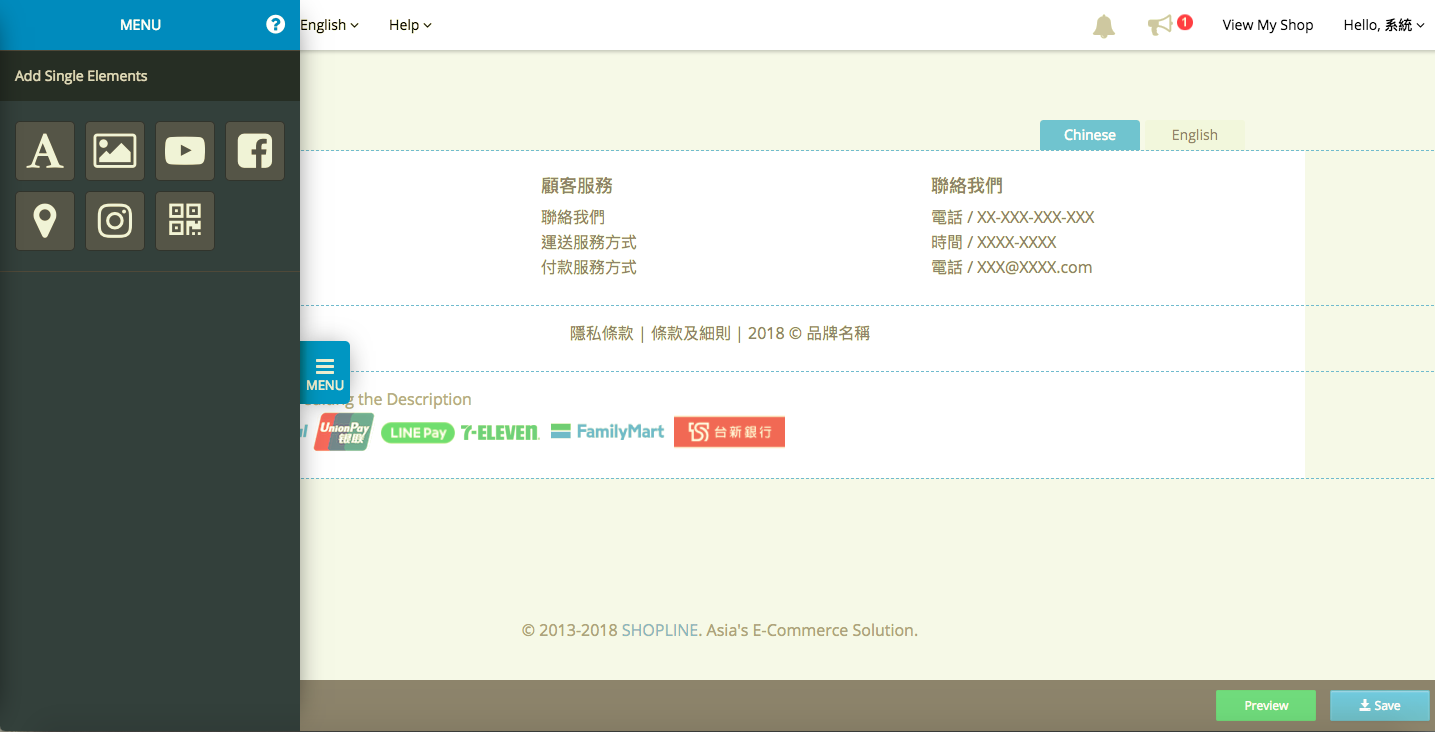 Edit by clicking the icons on the template.
Attention: Icon should be chosen according to payment/delivery options your shop provide. Please do not keep the function you don't use. As you delete it, you can re-post it by using the html of element tools. <click>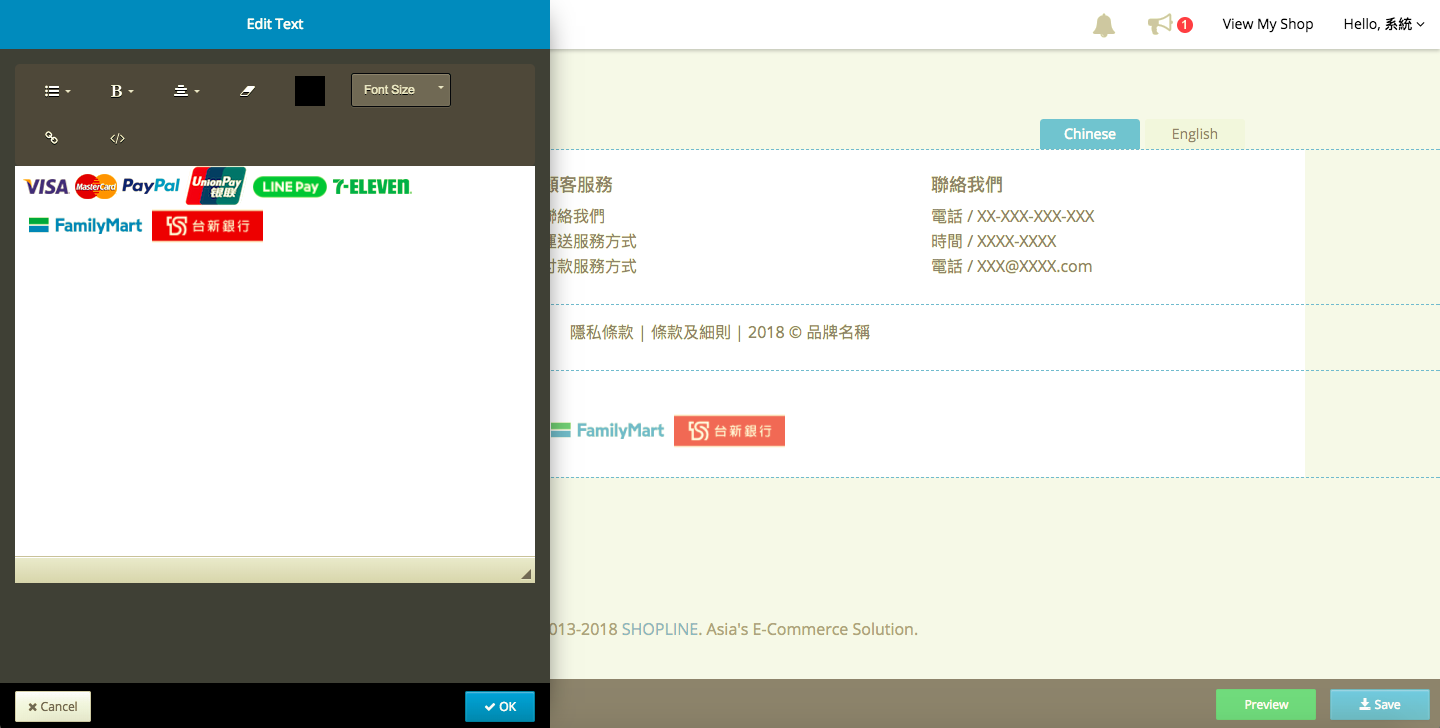 Step 3: After your edit is finished, click the preview and confirm it.
Attention: Please make sure your preview result is same as your design, and then save and send it!!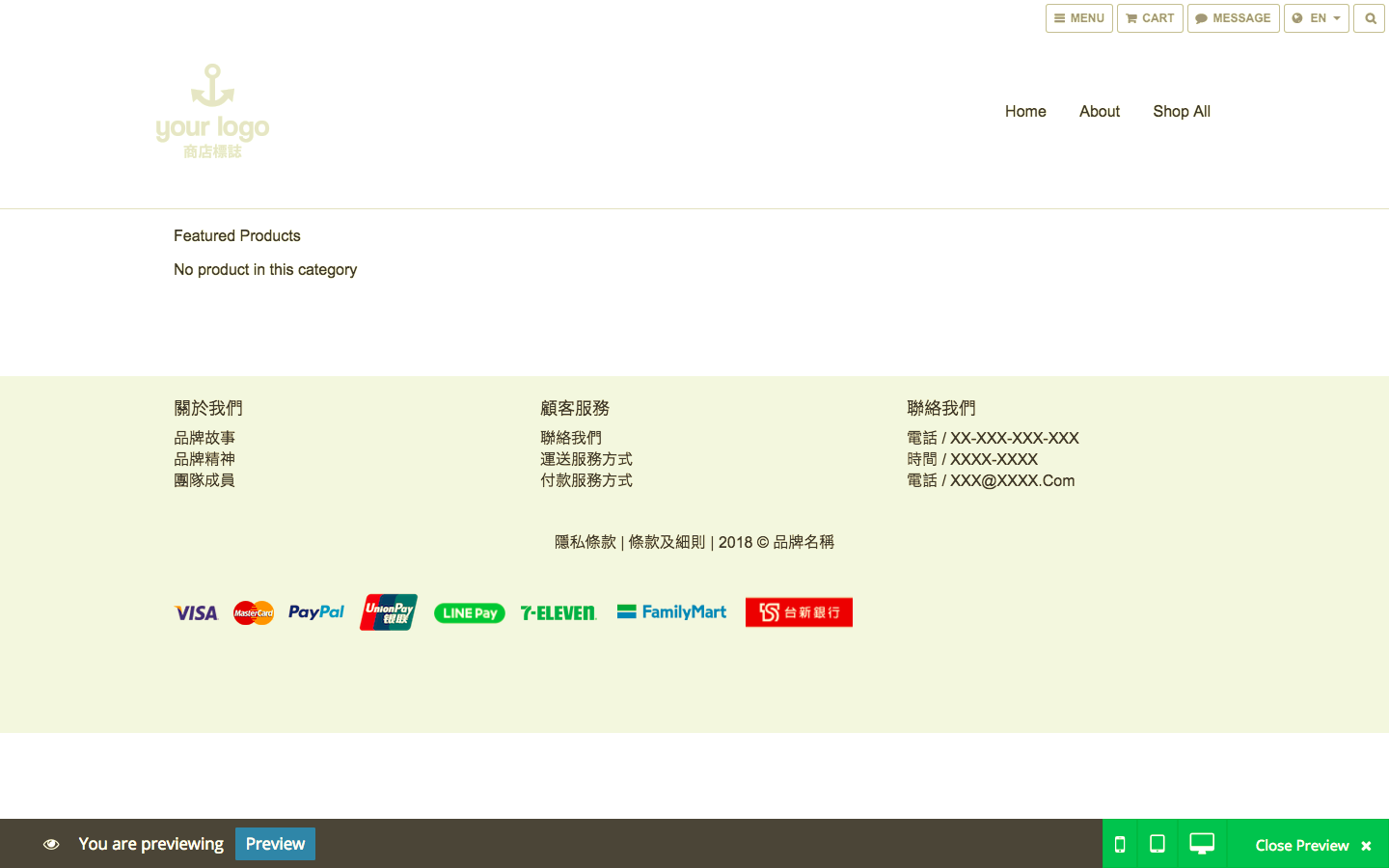 Step 4: After you save it, a reminder will pop out and ask for your confirmation. After you click "Yes and send", the system will officially change your shop footer. Click "No" and get back to edit page.
Attention: Please make sure your preview result is the same as your design, and then save and send it!!
After everything is done, your website footer will look exactly like your edit preview.
We provide social-media icons which can be placed on your shop footer.

How can I plant my social-media icon?
We provide codes of the different icons and you can use the icons we offer.
I accidentally deleted my payment/delivery options. What can I do?
Please click text "A", enter text editor and click </> function. Post the codes below , click </> again, put the icons we provide and start to re-edit.