SHOPLINE provides credit setting logs feature to enable merchants to better track credit setting logs.
Customer Management > Store Credits > View Logs

you will see store credit setting logs as below :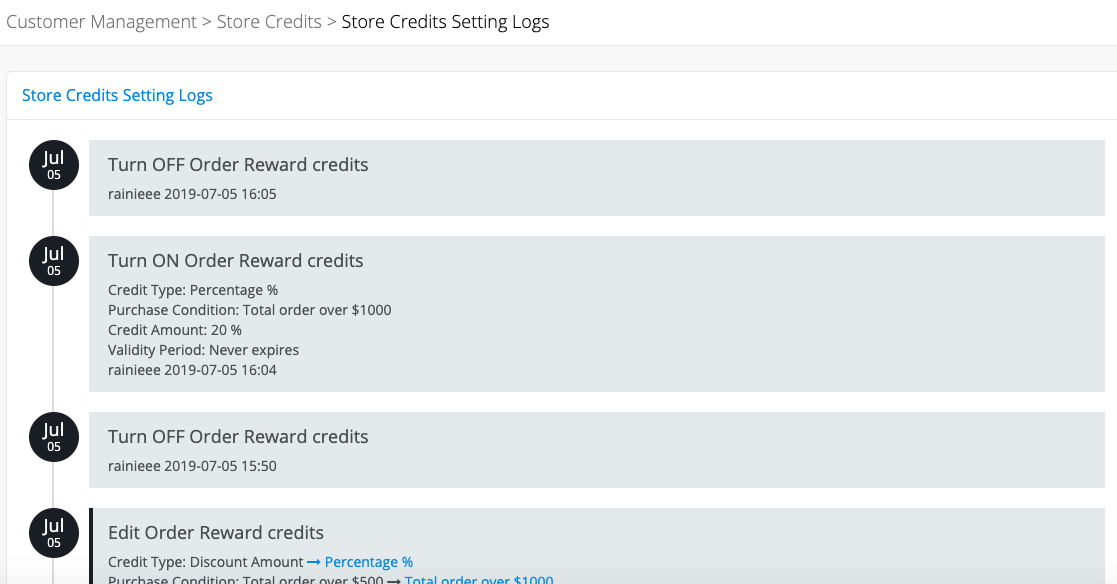 Credit setting logs can be displayed as following ways:
1. When you change store credit status from OFF to ON
,

but didn't edit any content or setup for the first time.

The status will be displayed as "Turn ON" and details, editor, and updated time are displayed.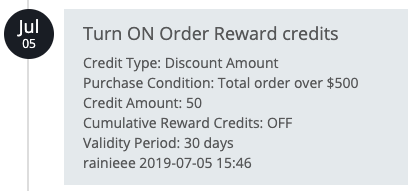 2. When you TURN ON store credit, and the contents are changed.

The status will be displayed as "Edit" and the changing details will be indicated by an arrow and blue words.

3. When you TURN OFF store credit

The status will be displayed as "Turn OFF" and the details will not display.

4. If you didn't change any status or contents. It will not display any setting logs.
Note: When setting the store credit, you need to click the "Update" button in the lower right corner of the page to complete the setting and save the setting logs.