*If your plan is "e-Commerce" or " Social Commerce" please contact an online associate to open this feature.
By turning on the mobile phone registration features, customers can use mobile number to sign up. Through adding a sign-up method, increases the convenience of registering. In the future, merchants can also send "Manual message/ Store credits sent notice/ Member upgrade notice" to increase store return rate.
In this article we will introduce:
The mobile number sign-up process
After opening the mobile phone registration features, customers can choose to "Sign up via mobile number".
Customers can click the icon to choose the correct "International calling code".
After filling the member profile, click "Sign me up!" , then the mobile phone confirm page will appear. If the customer confirmed the mobile phone number is correct, click " Send me check code", and they will receive a message with check code.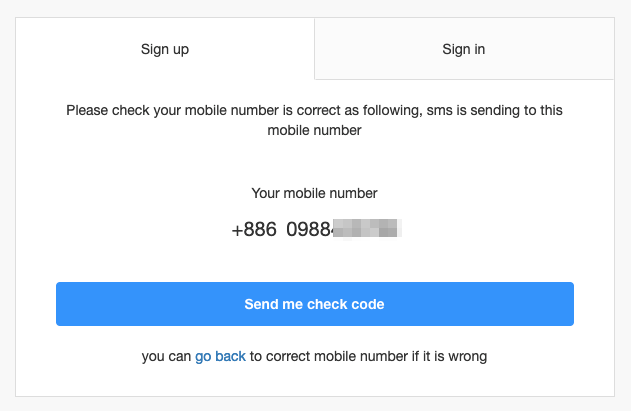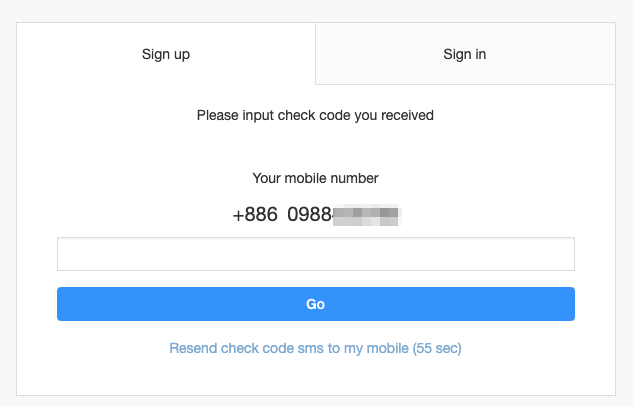 After sending check code SMS, customer can resend again after 30 seconds, but they can't send over 3 times within one hour.
When customer completes the verification, they will receive a sign-up success message.
Member can identify mobile phone verification is completed at [Account > Profile > Mobile Number] after logging in the store again.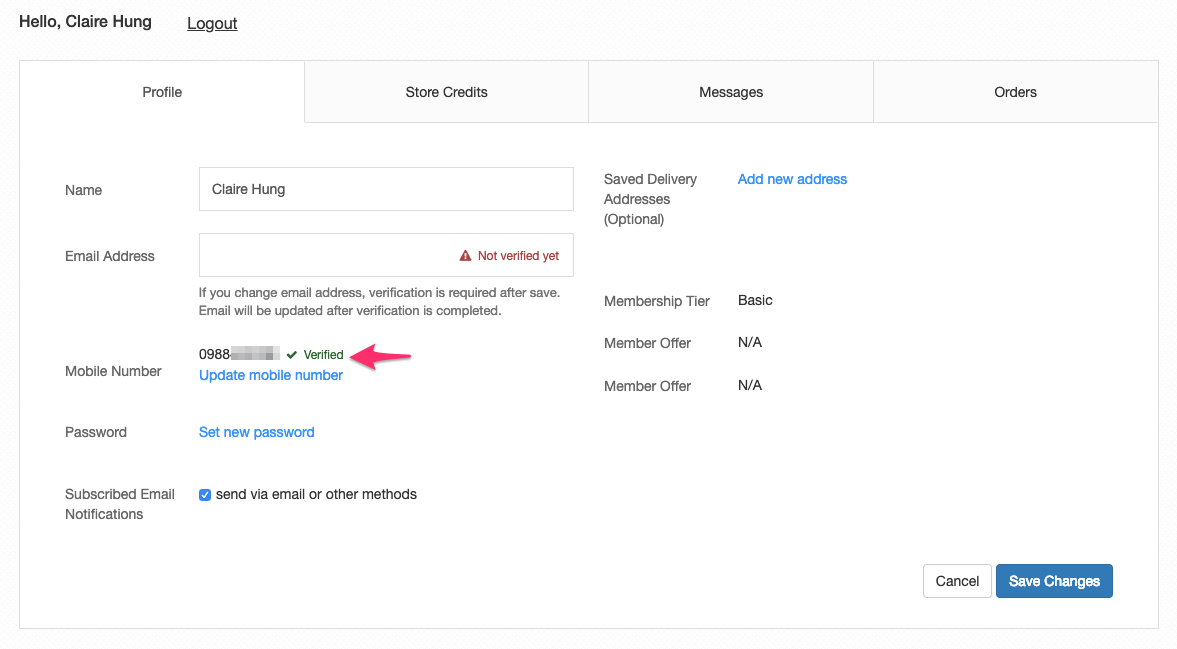 Please notice that:
Customer can choose either to login in by mobile phone number or email, once they have:
sign up with mobile phone, add their email address and verified the email address in Account > Profile
OR
sign up with email, add their mobile phone number and verified the mobile phone number in [Account > Profile]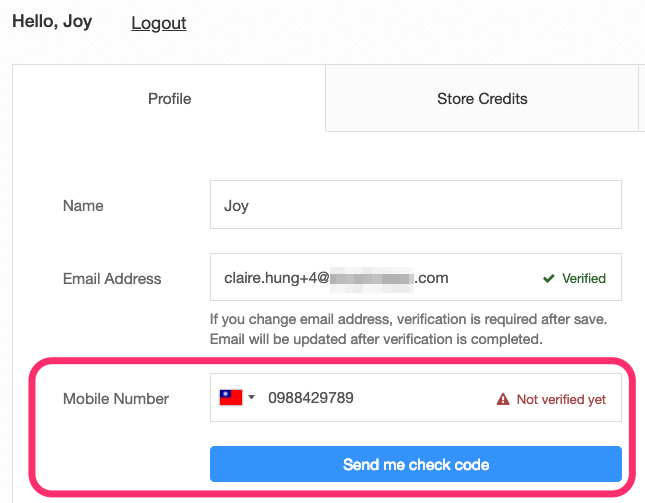 If customer sign up with mobile phone number and doesn't add their email address in [Account > Profile], then they still need to fill in their email at checkout page, so that they can receive notifications about the order.

Member can change their sign in mobile number by clicking on "Update mobile number". Only after successfully verified the new mobile number can member sign in with the new mobile number.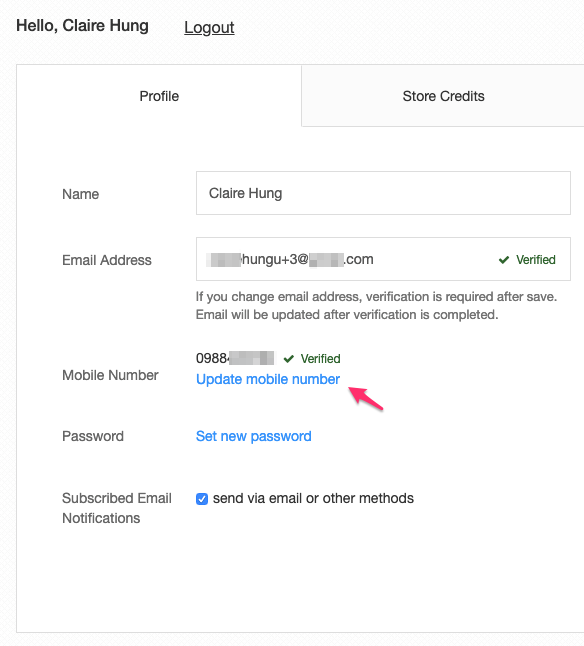 What if customers forget their password
If customer's account only have verified mobile number, then they can reset their password by SMS verification.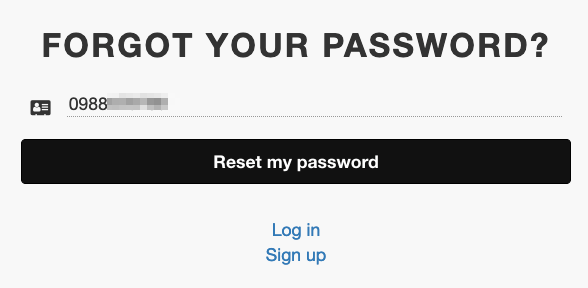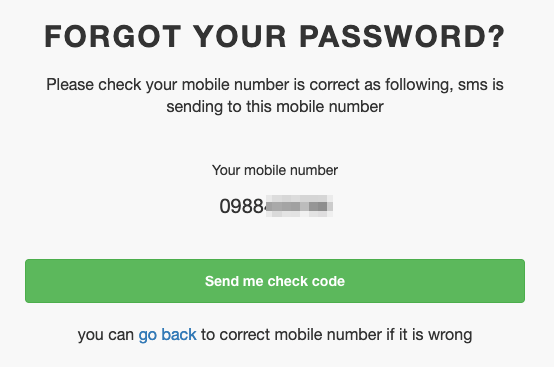 If customer's account have both verified mobile number and verified email, then they can choose either way (SMS verification or email verification) to reset their password.
Importing Customer List
When importing customer list, if you wanted to import members' mobile number, you have to:
fill up the [Mobile Number] column
fill up the [International Calling Code] column
fill in "Y" in [Is Member] column → The customer will become member after importing the data
* If you fill in "N" in [Is Member] column when importing customer data, the mobile number field won't be able to import, and the [Mobile Number] will show null when previewing the import.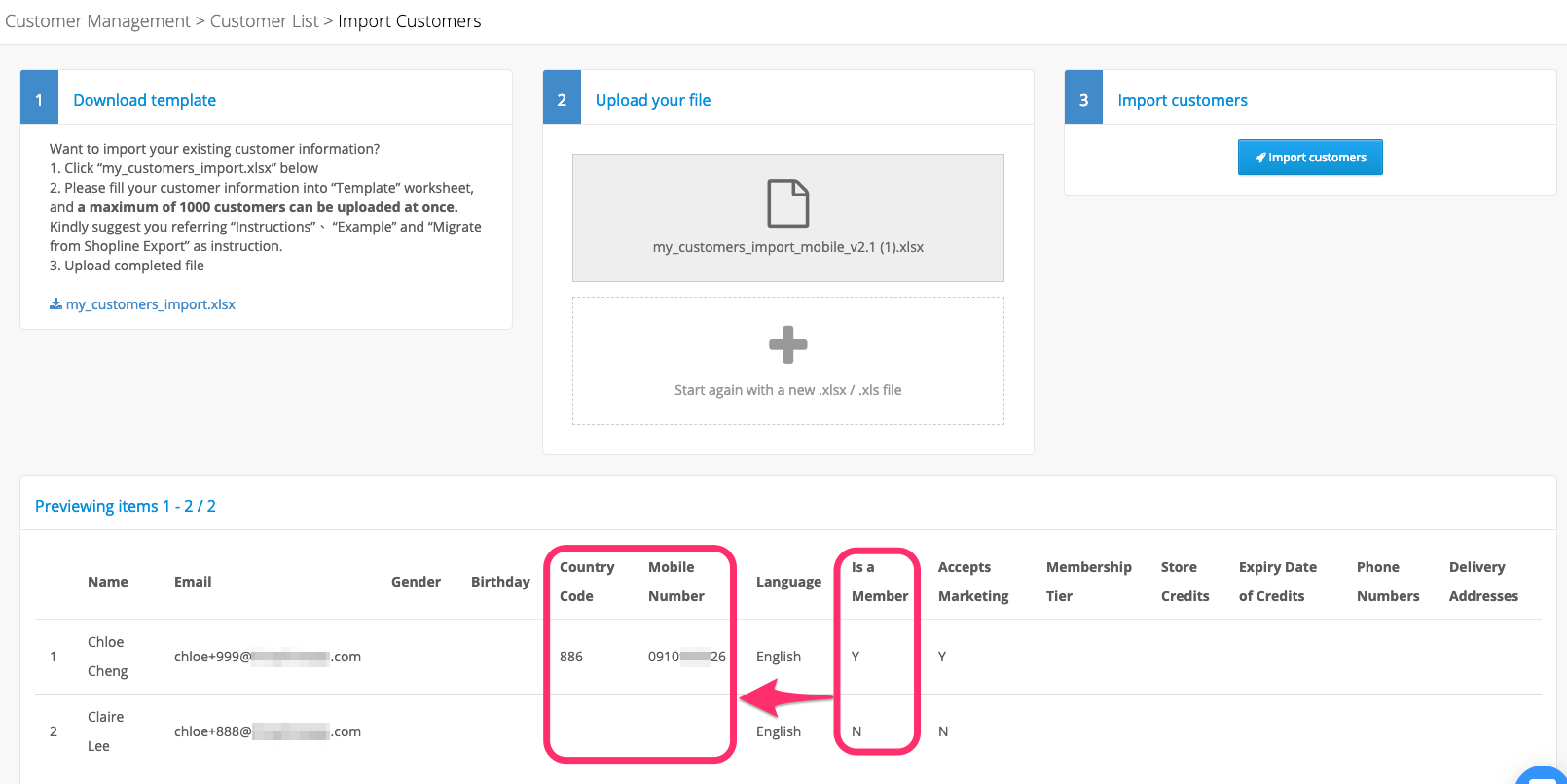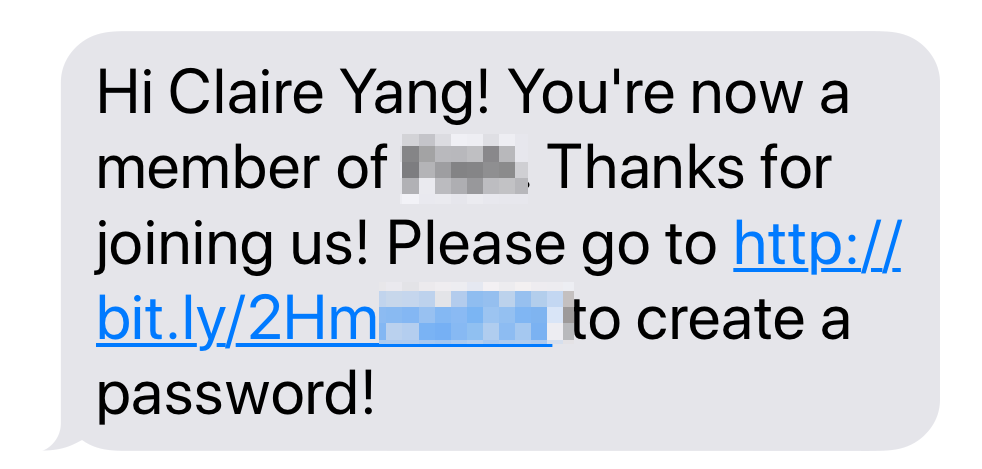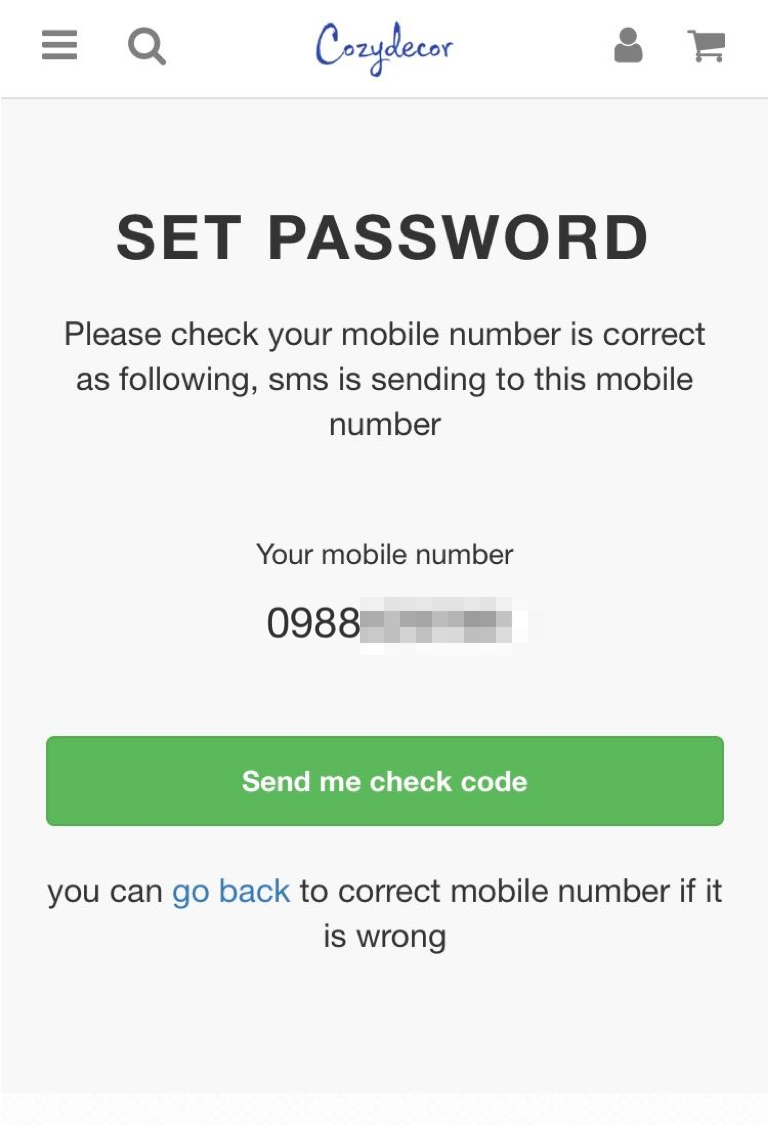 Customer management in admin panel
Merchants can search for the corresponding member by entering the member's mobile number in the search field at [Customer Management > Customer List].

Merchants can identify whether the member has verified their mobile number by checking at
[Customer Management > Customer List > Customer Detail Page].
Verified: Display green label "Verified"
Not yet verified: Display orange lable "Not Yet Verified"
Exporting SMS report
Merchants can export SMS sending records by date from:
[Report & Analytics > Report Export > SMS Report].
The SMS report includes every SMS sending record, included information:
International Calling Code
Sent mobile number
Sent Time
SMS agent
Message type
Sent messages count
If the value in field [Sent messages count] > 1, it means that the message exceeds the word count limit, thus the message is split into multiple messages then sent.
If the "International calling code" of the send mobile number is same as the store country/region, then the SMS is a domestic SMS.
On the other hand, if the "International calling code" of the send mobile number isn't same as the store's country/region, then it's an international SMS.