When editing an advanced page, you can add the "Subscription Widget" to encourage customers to subscribe with their email addresses so they can follow up on the new collections and exclusive offers.
This article will cover two sections:
⚠️ Before you begin:
SHOP Builder currently only supports Ultra Chic, Kingsman, Varm, and Philia theme templates.

After creating a page using

SHOP Builder

, the page can still be displayed even if you switch to other theme templates, but it cannot be edited, and the layout may be messed up. Please take note of this before publishing the page.
1. Add Subscription Widget
Step 1
Proceed to SHOPLINE Admin > [Online Store Design] > [Pages] and click Advanced Page/Edit to open up the Advanced Page settings page.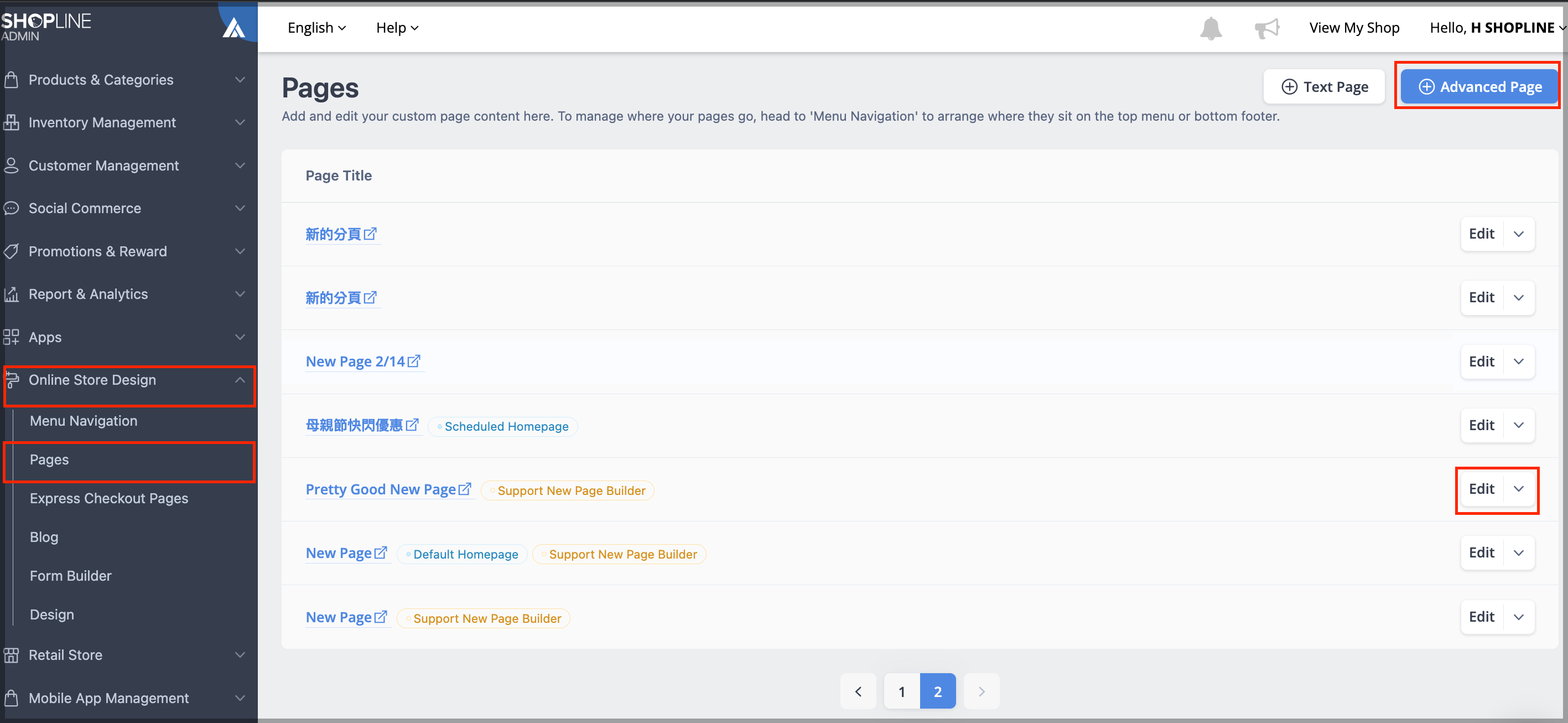 Step 2
Click the Widget button.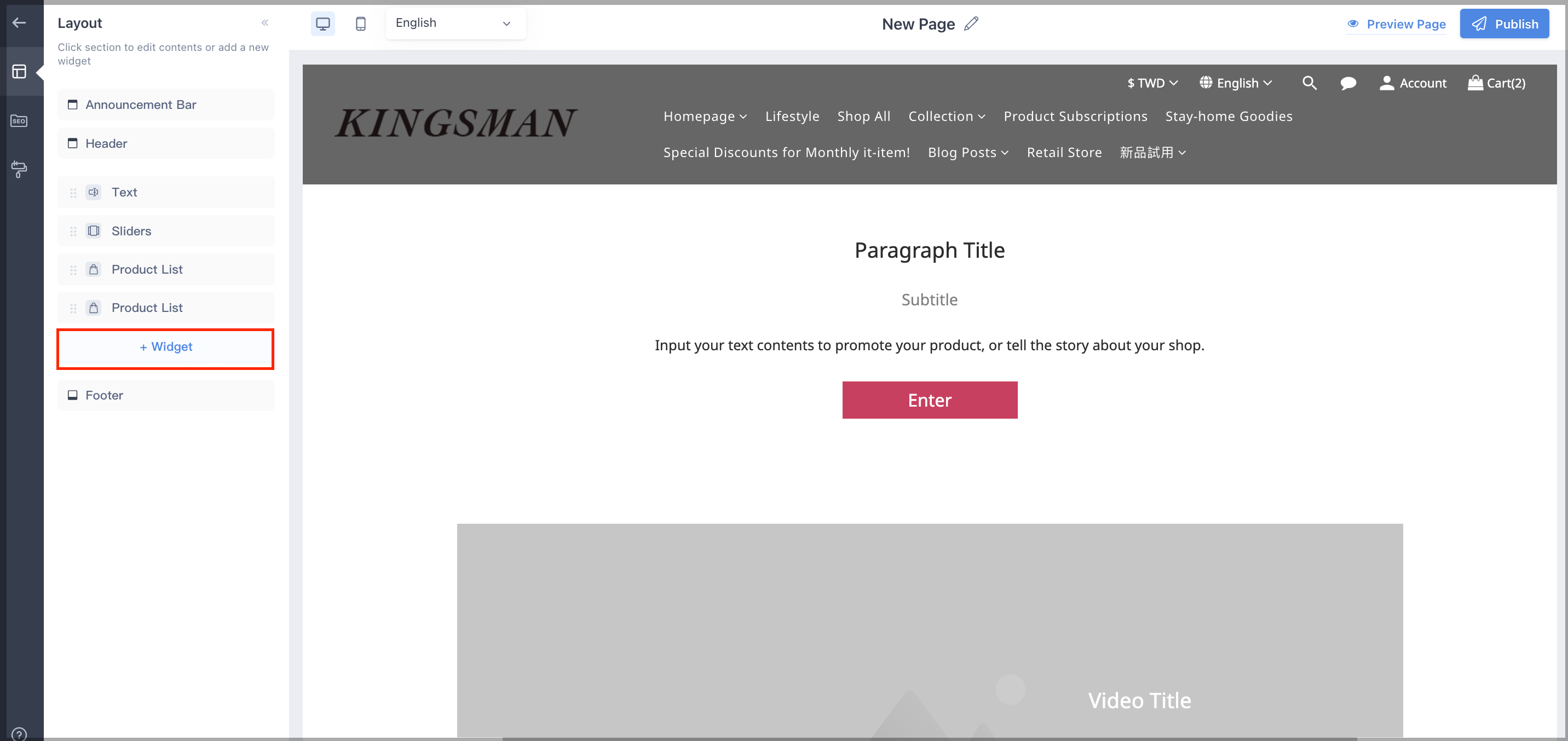 Step 3
Click the Subscription widget under "Extension."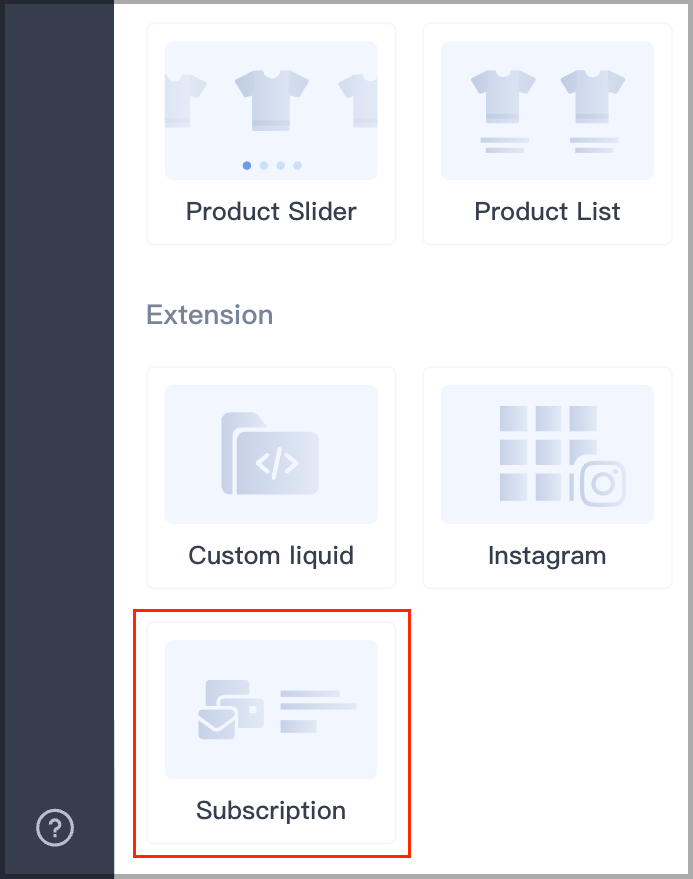 Step 4
Edit the settings:
Title:

Edit the subscription widget title

Content (optional):

Edit the subscription widget content, or leave it blank.

Input placeholder: Edit the text for the placeholder such as "Your email" to prompt customers to insert their email addresses.
Button text:

Edit the button text.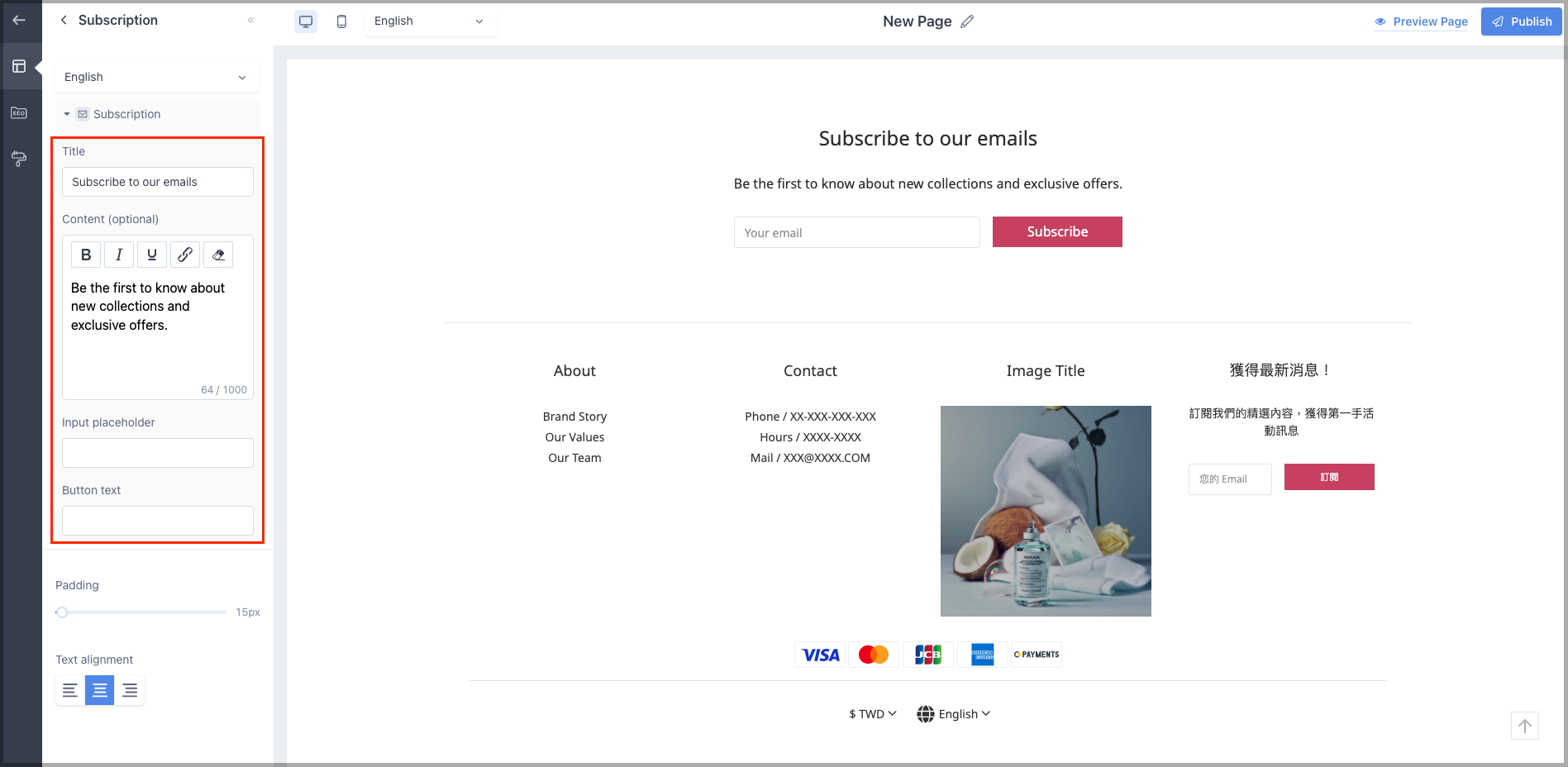 Step 5
Other settings are supported. You can adjust the following:
Padding: A

djust the spacing between text and the webpage.

Text alignment: Adjust the text alignment (Left/ Center/ Right).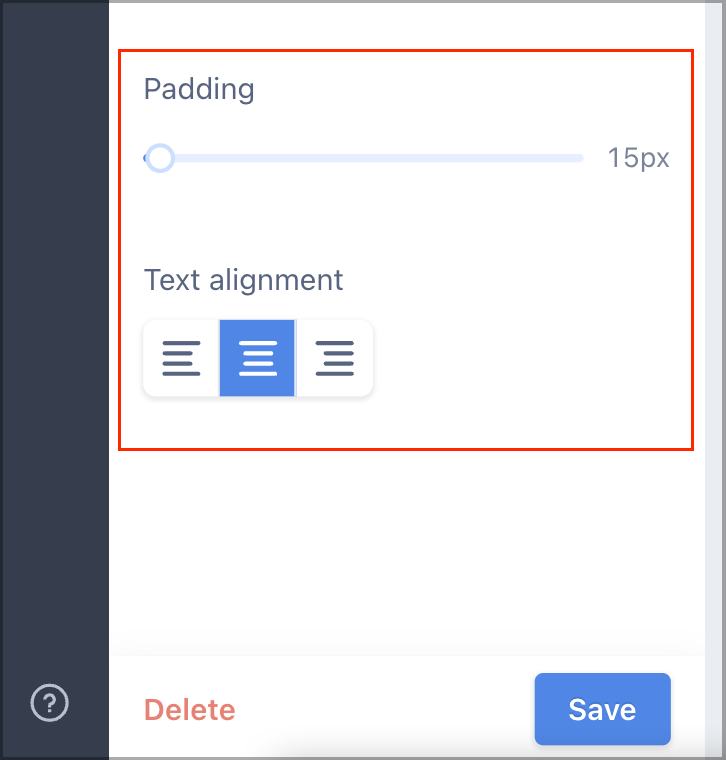 Step 6
When setting up, you can click the Save button on the bottom, and a preview screen of the added subscription widget will display on the right. You can also preview it in the mobile version.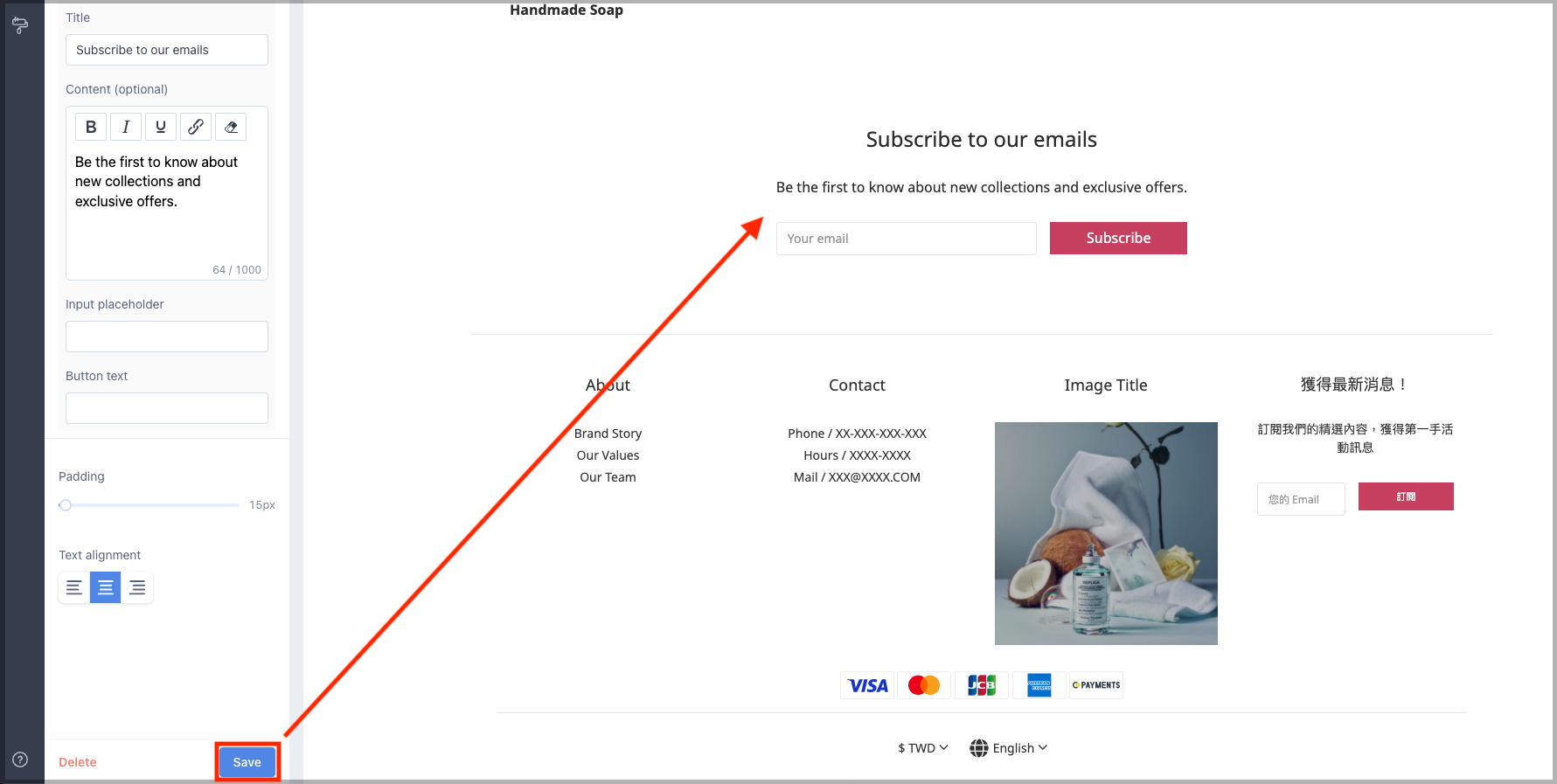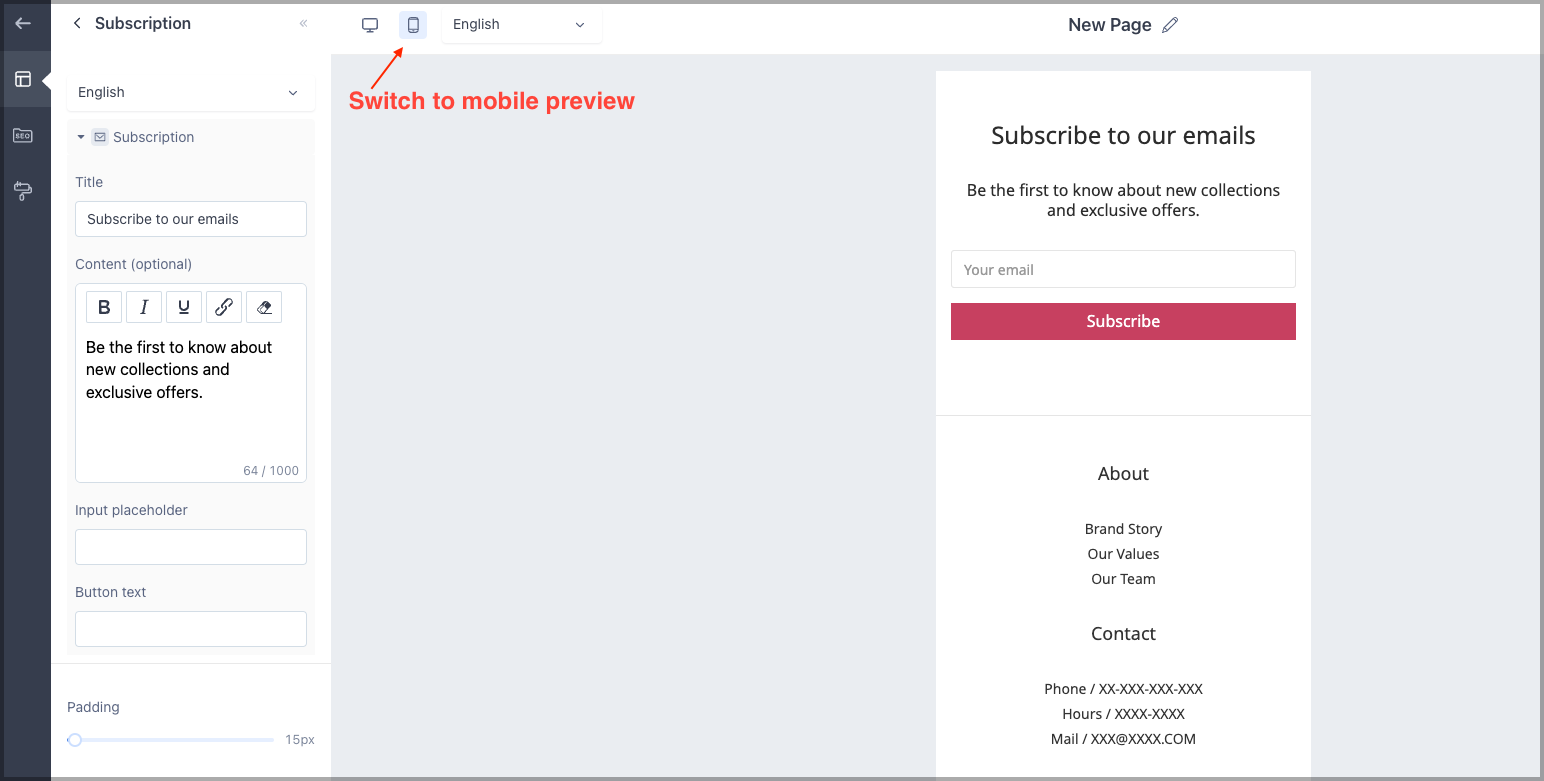 Or click the Preview button at the top right to view the complete storefront.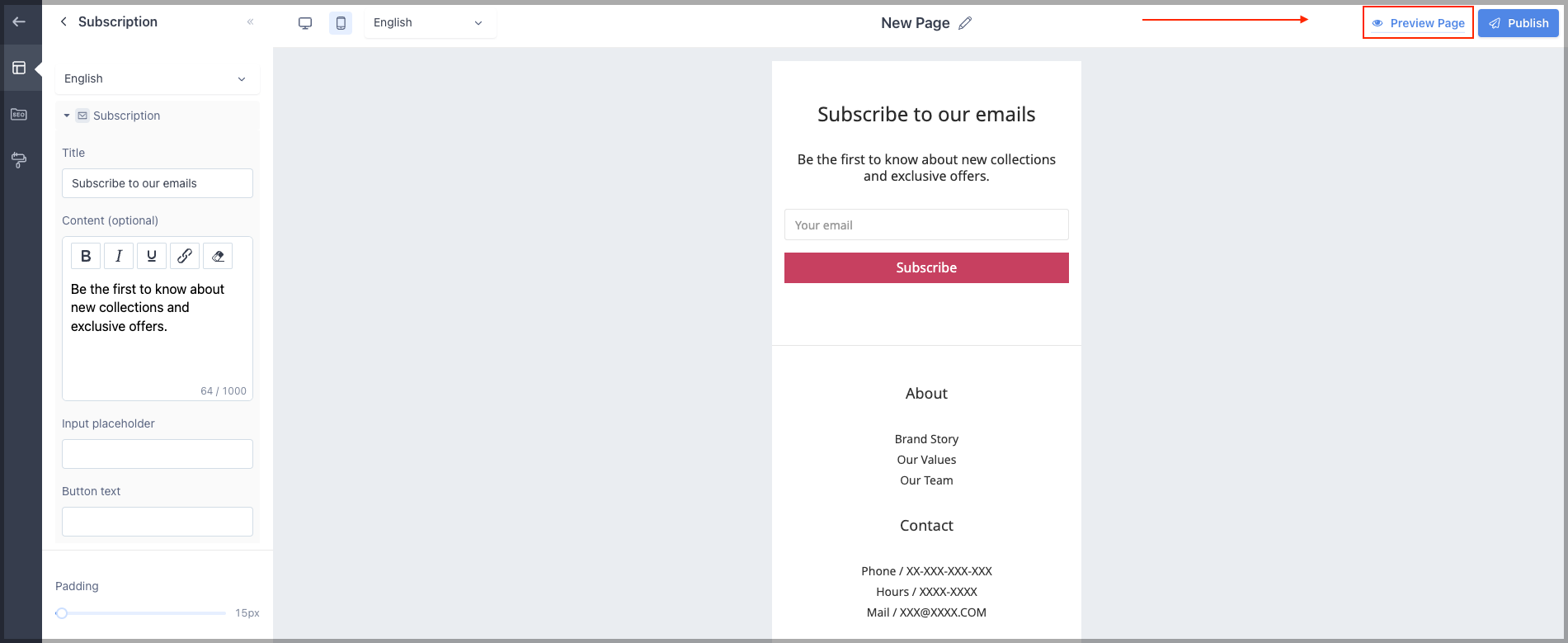 Step 7
Once the above is completed, click the Publish button, and customers will be able to see the added content on this page at the storefront.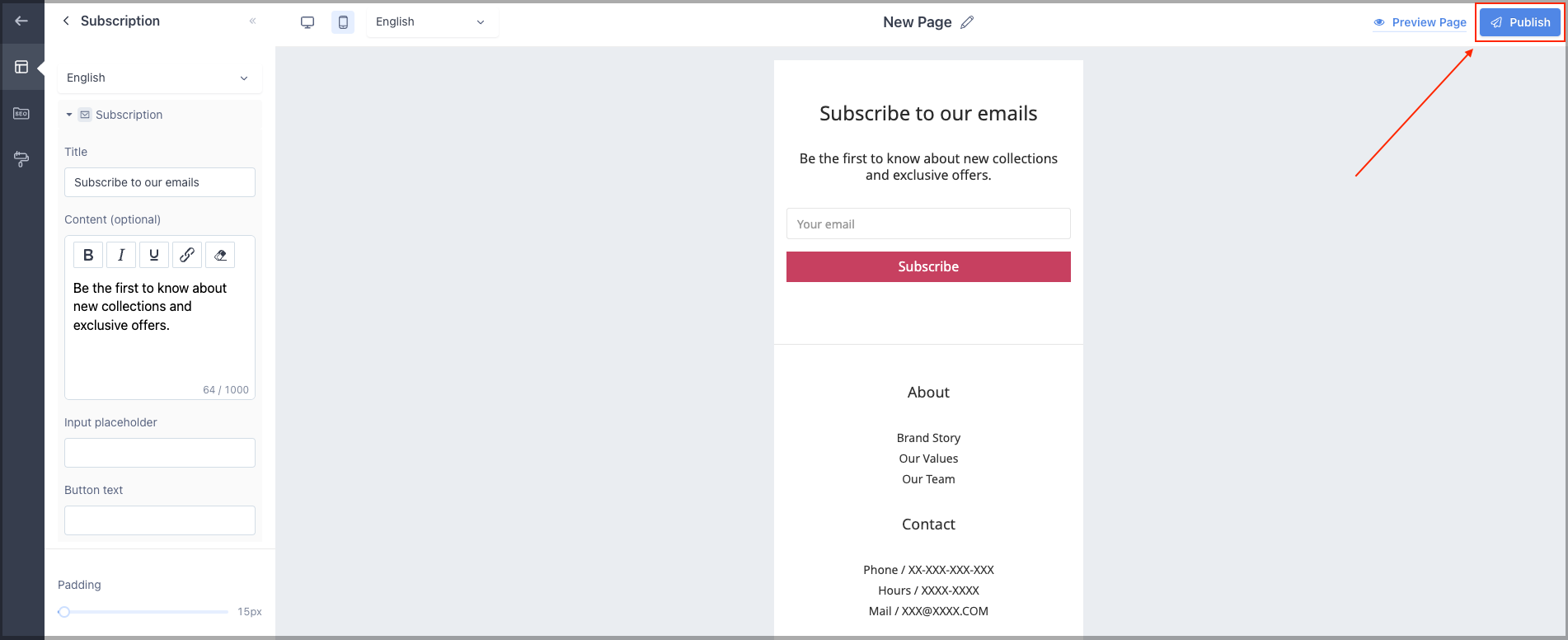 2. Types of newly subscribed customers
After customers subscribed the newsletter with their email addresses, the storefront will show a "Subscribed" message.
There are two types of newly subscribed customers in the Admin:
1. Subscriber's email matches the registered email address (Including customers and members)
If subscribers fill in the email addresses that match the existing customers/members' email addresses, the "Accepts Marketing" setting of that customer will be switched on automatically. The member status will remain unchanged.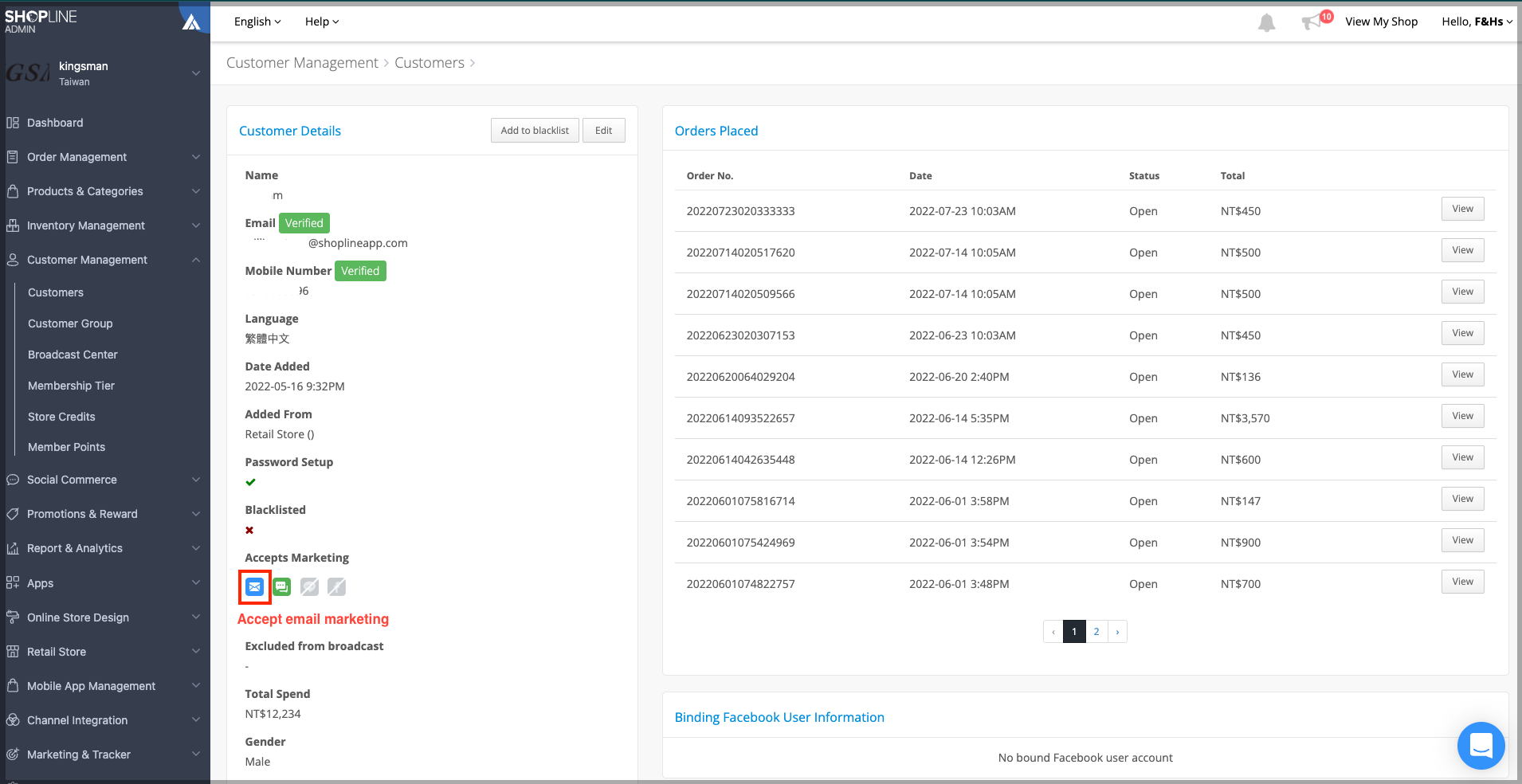 2. Subscriber's email is an unregistered email address
If customers fill in an email address that has not been registered before, the system will automatically create customer profiles for them. The setting for the new customer information will be:
Name: Utilize the email address string before the @ symbol as the name.
Email status: Not verified yet
Is a Member: No
Accepts Marketing: Accept email marketing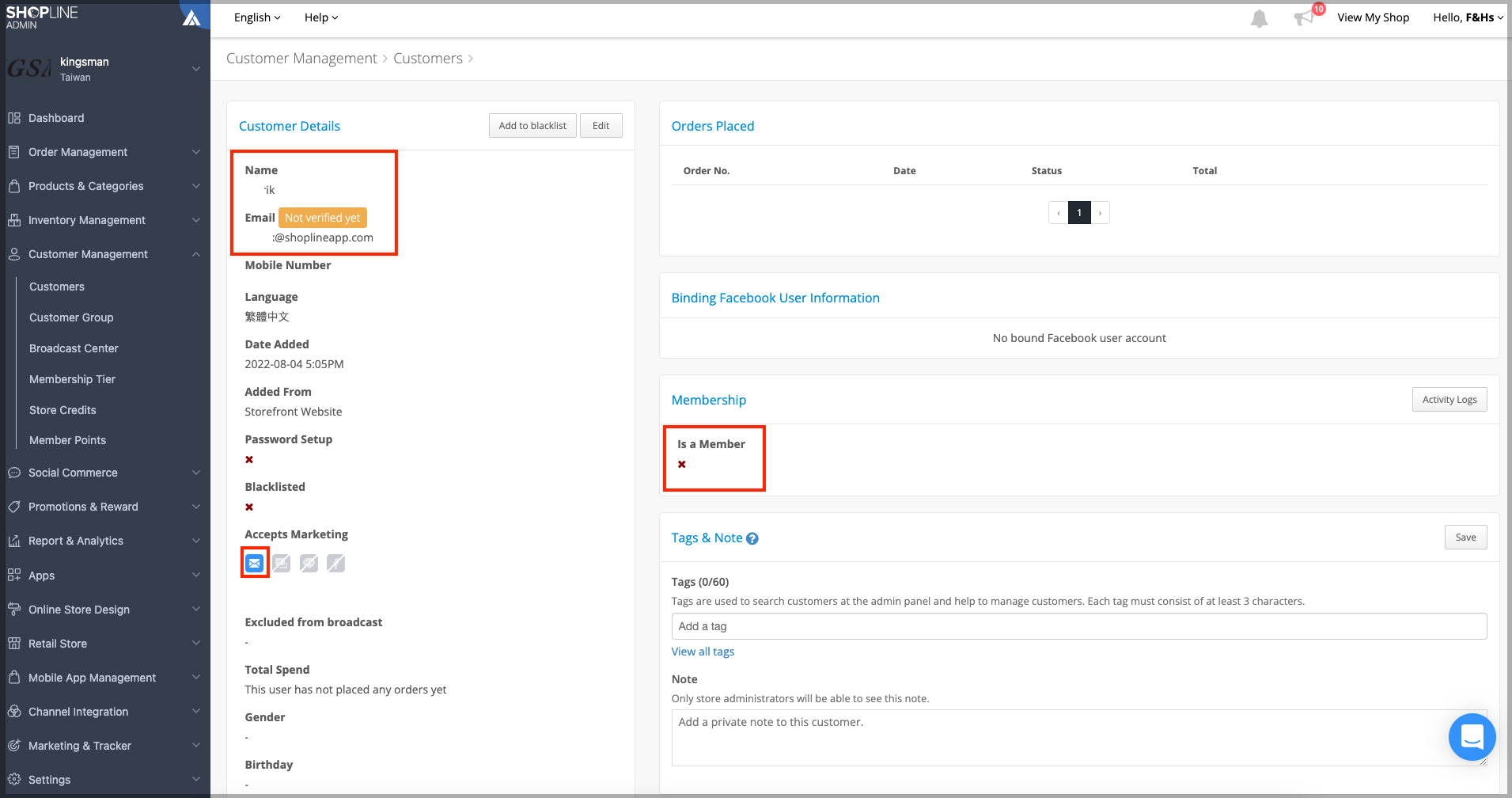 Read more