When editing an advanced page, you can add the "Instagram Widget" to integrate your Instagram account into the storefront. Not only will it make your storefront look more vibrant, it will also boost traffic to your social media.
⚠️ Before you begin:
The new page builder currently only supports Ultra Chic, Kingsman, Varm, and Philia theme templates.
After creating a page using the new page builder, the page can still be displayed even if you switch to other theme templates, but it cannot be edited and the layout may be messed up. Please take note of this before publishing the page.
1. Add Instagram Widget
Step 1
Proceed to SHOPLINE Admin > [Online Store Design] > [Pages] and click Advanced Page/Edit to open up the Advanced Page settings page.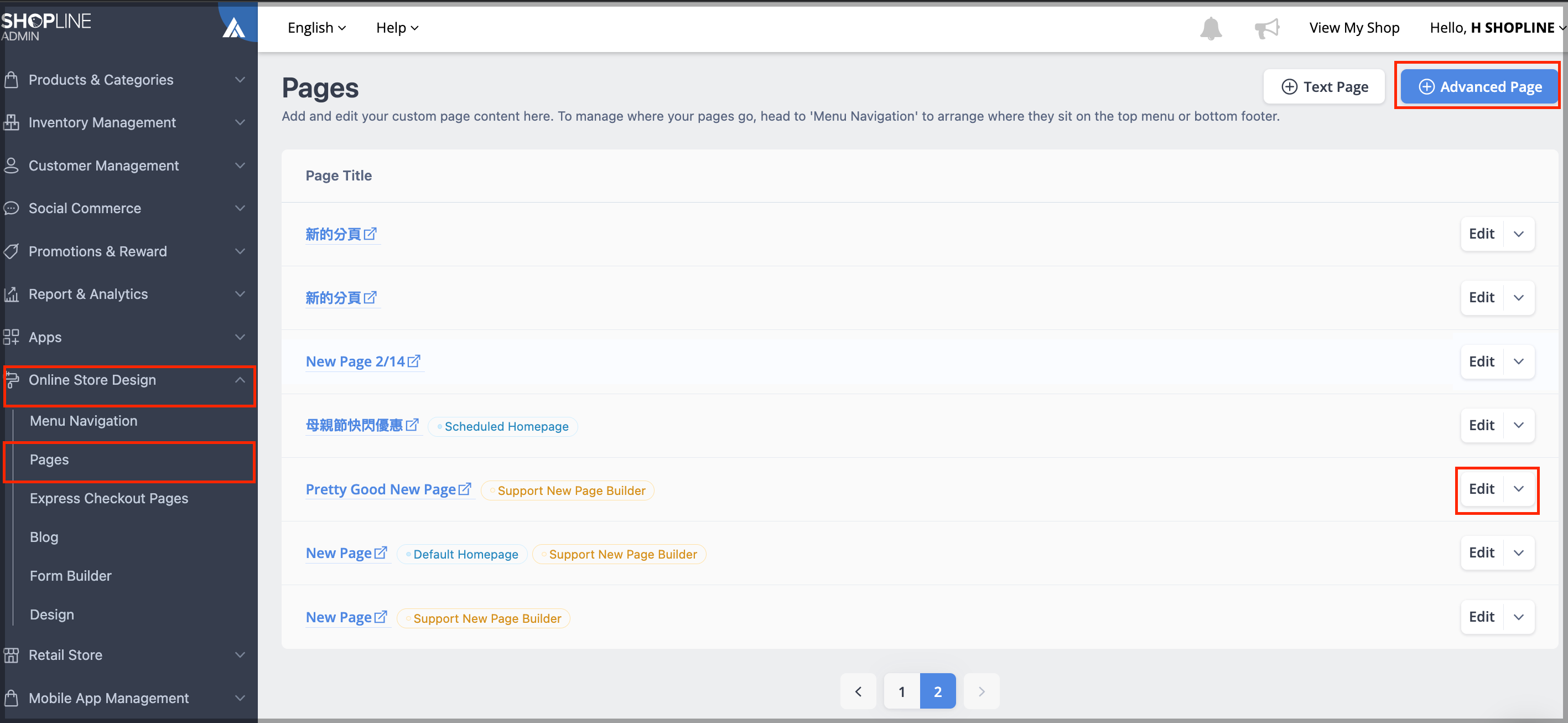 Step 2
Click the Widget button.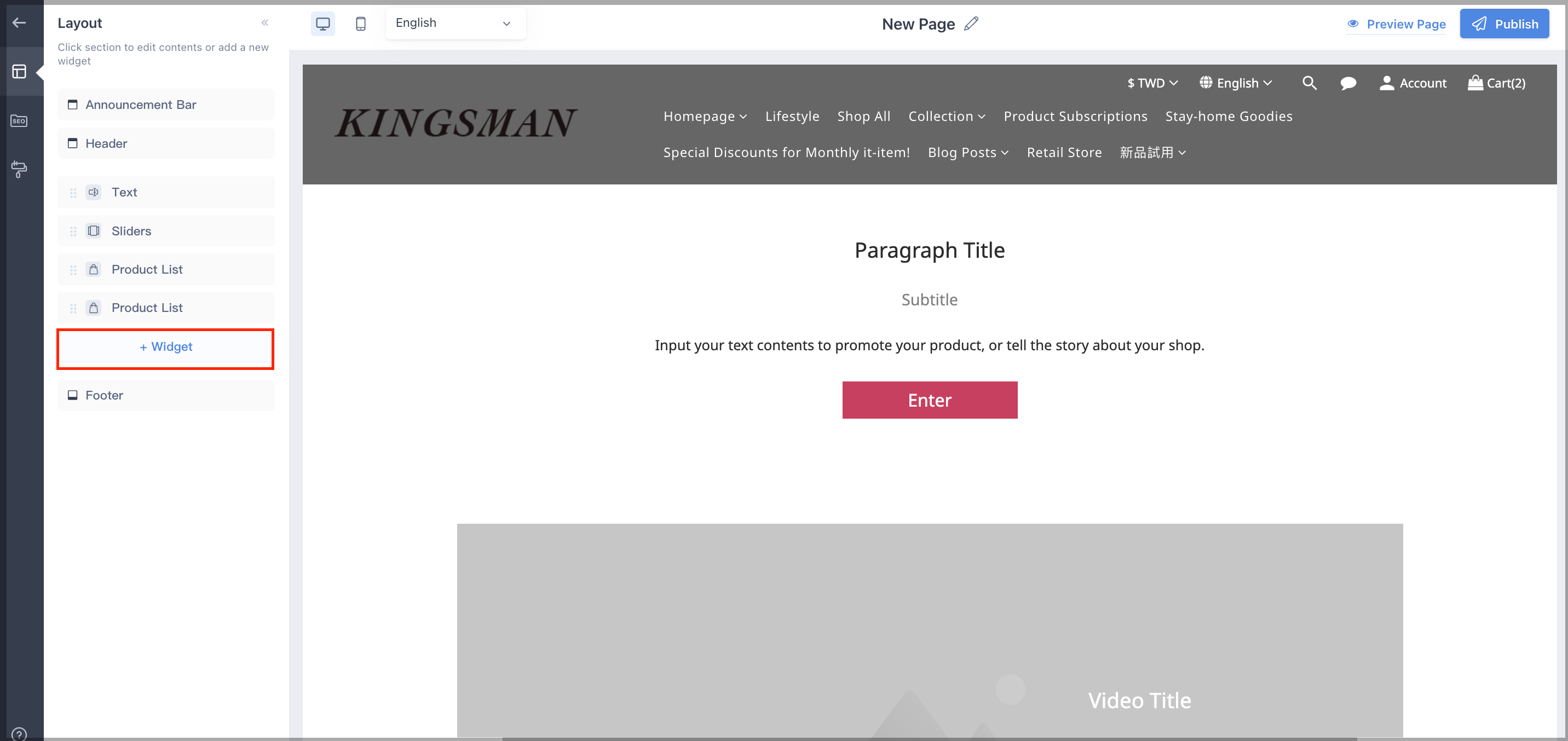 Step 3
Click the Instagram widget under "Extension."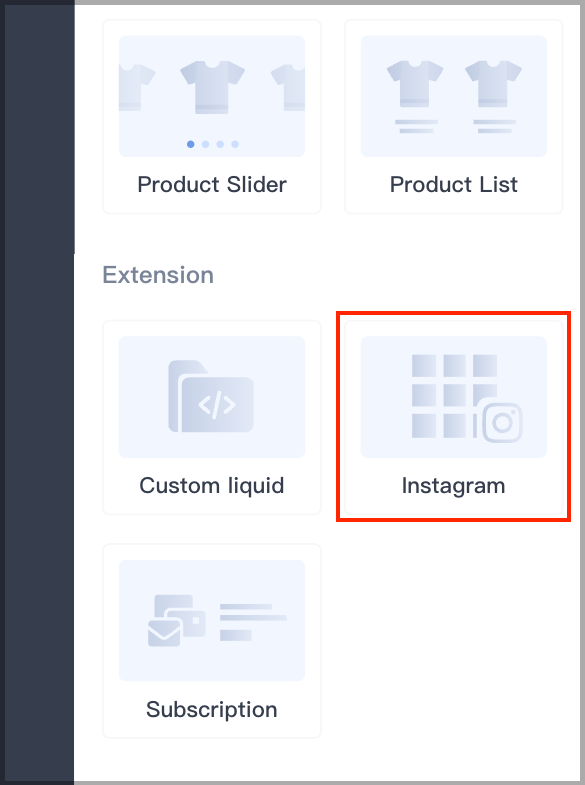 Step 4
Click the + Instagram button to integrate your Instagram account.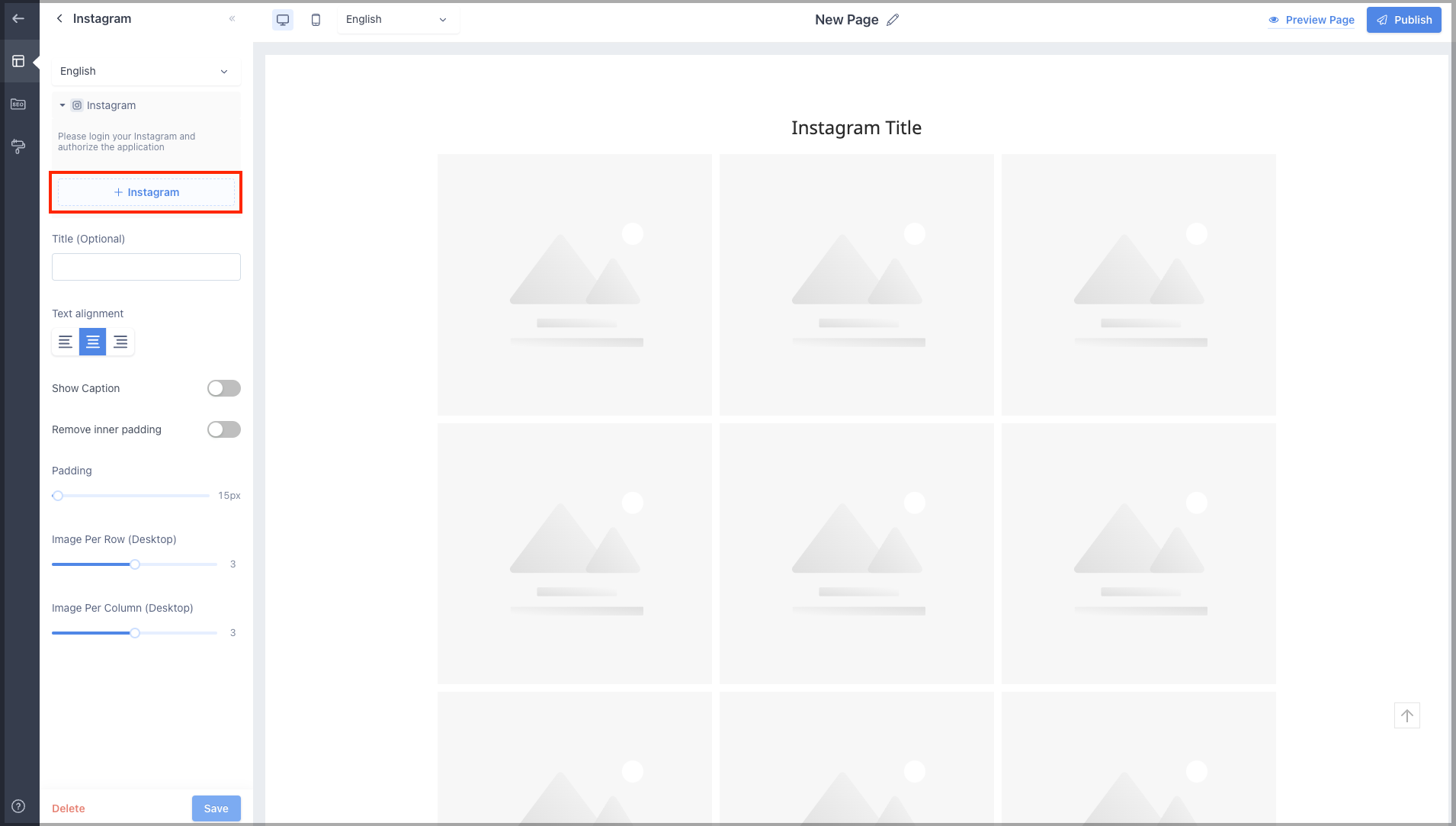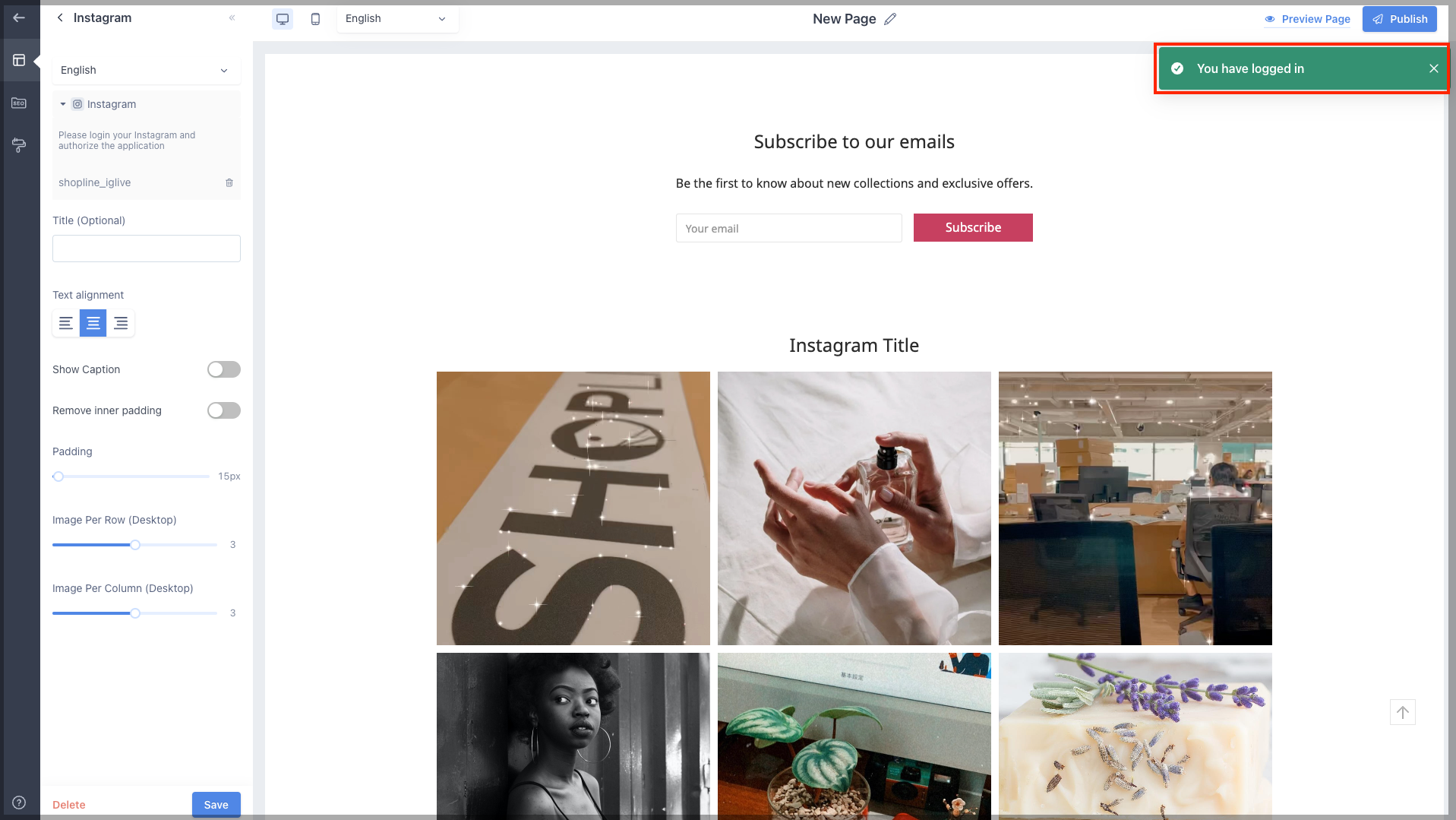 *Note: Once you have integrated your Instagram account into the New Page Builder, the integration will apply to all store pages, which means that switching the Instagram account on any advanced pages will apply to all pages.
Step 5
Edit text settings:
Title (Optional): Insert the Instagram widget title, or leave it blank.
Text alignment: Adjust the text alignment (Left/ Center/ Right).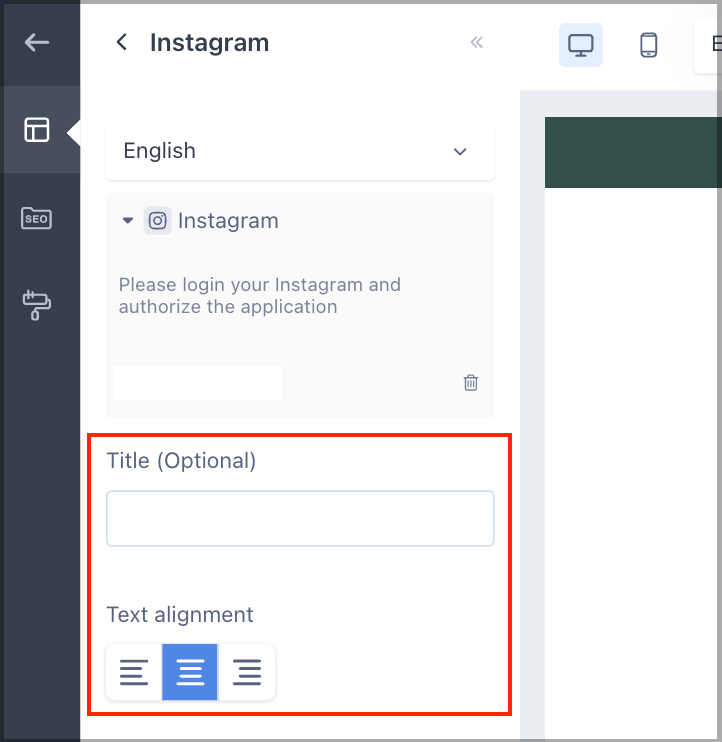 Step 6
Adjust Instagram photos settings:
A. Show Caption
You may switch the "Show Caption" toggle on to show content previews when the cursor is on top of the Instagram post.
B. Remove inner padding
You may switch the "Remove inner padding" toggle on to remove the white spacing between Instagram photos to give them a more solid layout.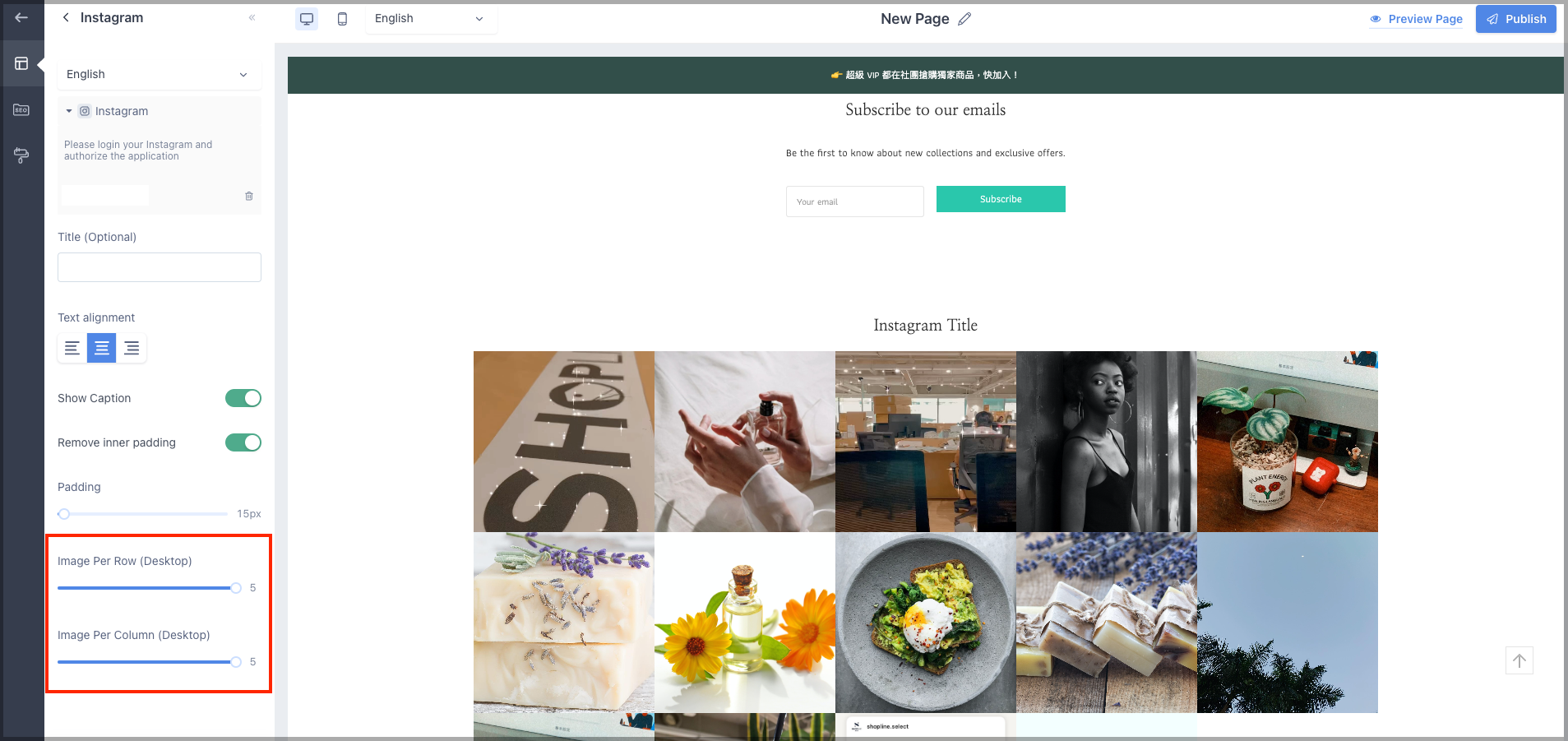 C. Padding
You may adjust the spacing between Instagram photos and the webpage.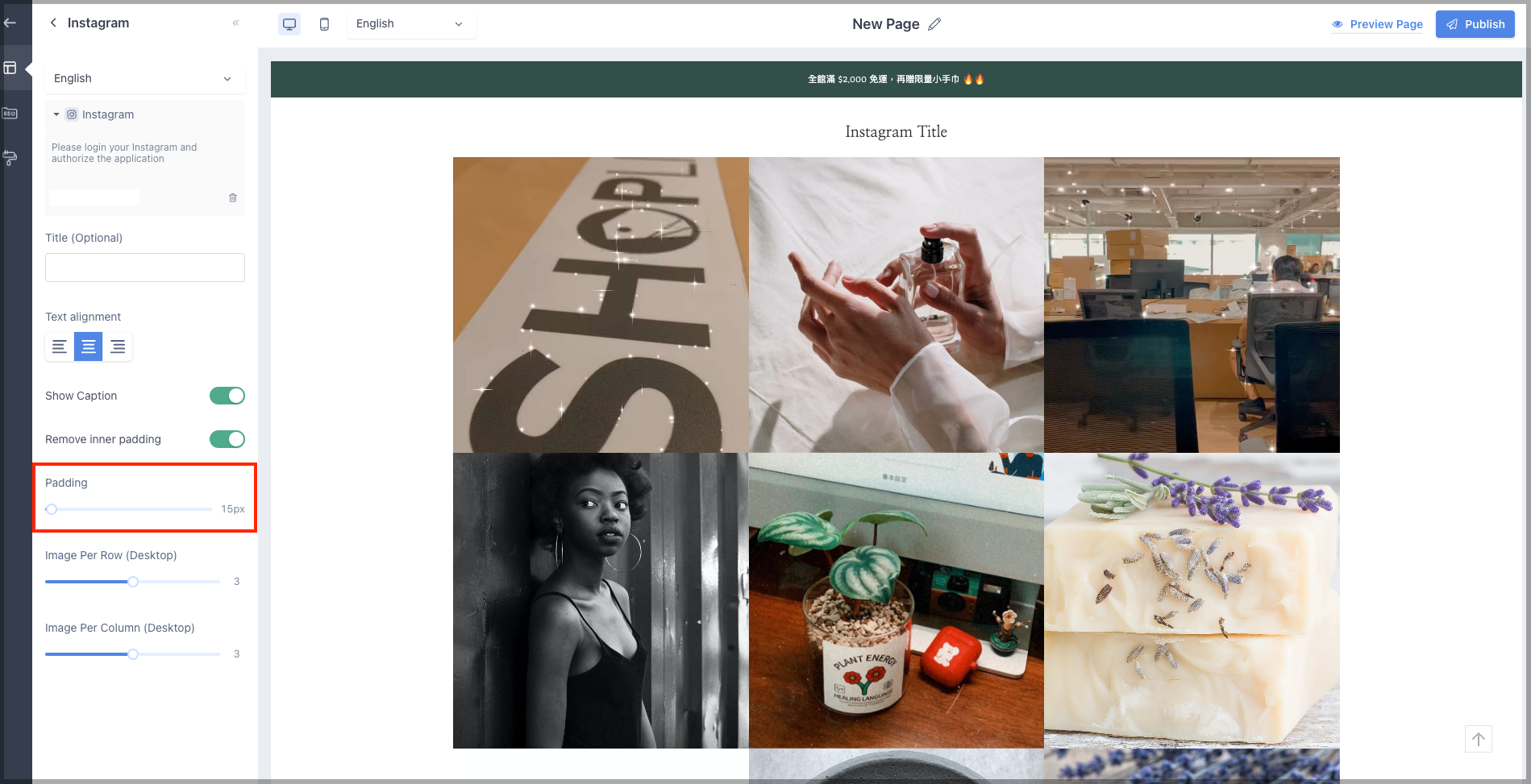 D. Image Per Row / Column
You may adjust the number of images per row (vertical) and per column (horizontal). A minimum of 1 image and up to 5 images per row/ column are supported.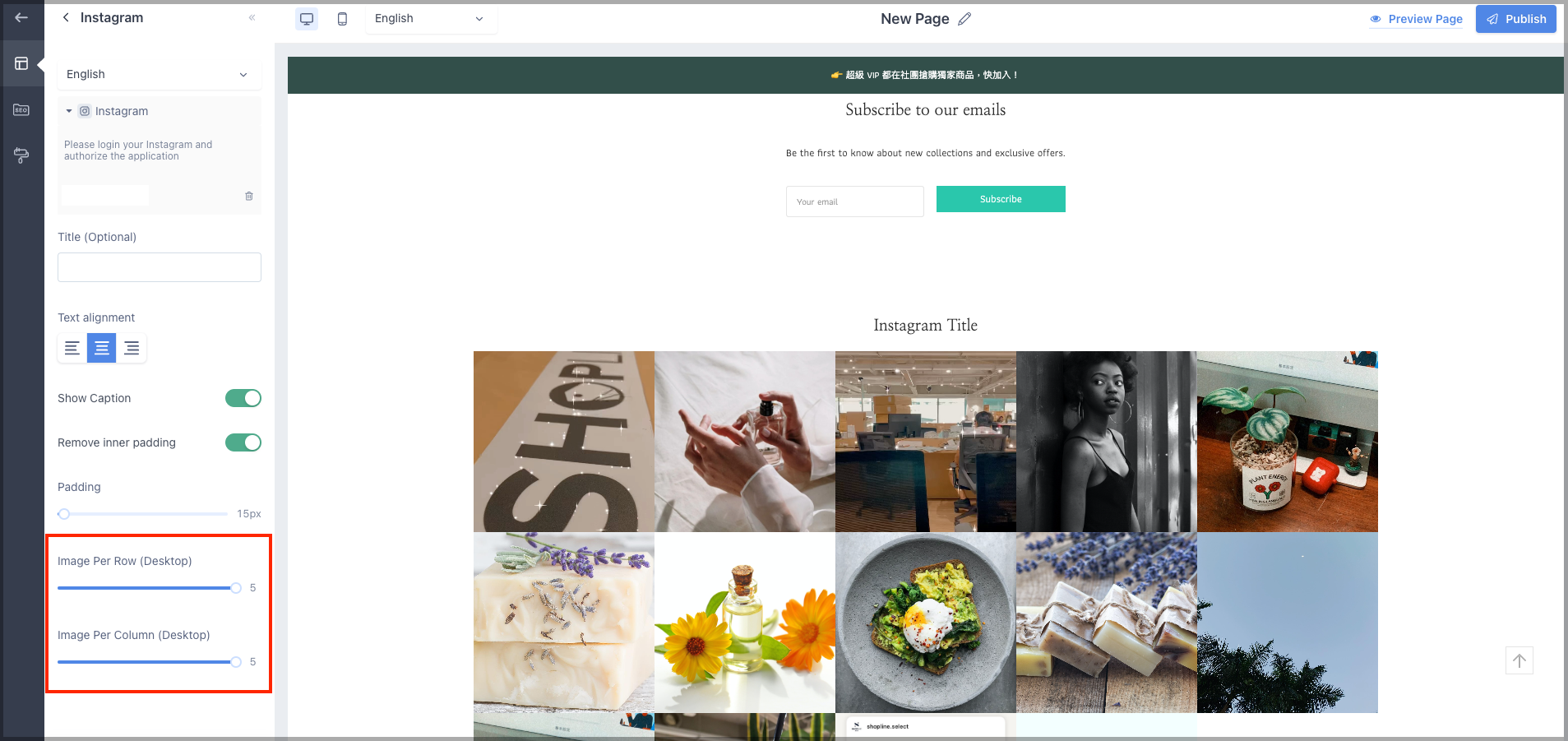 Step 7
When setting up, you can click the Save button on the bottom, and a preview screen of the added Instagram widget will display on the right. You can also preview it in the mobile version.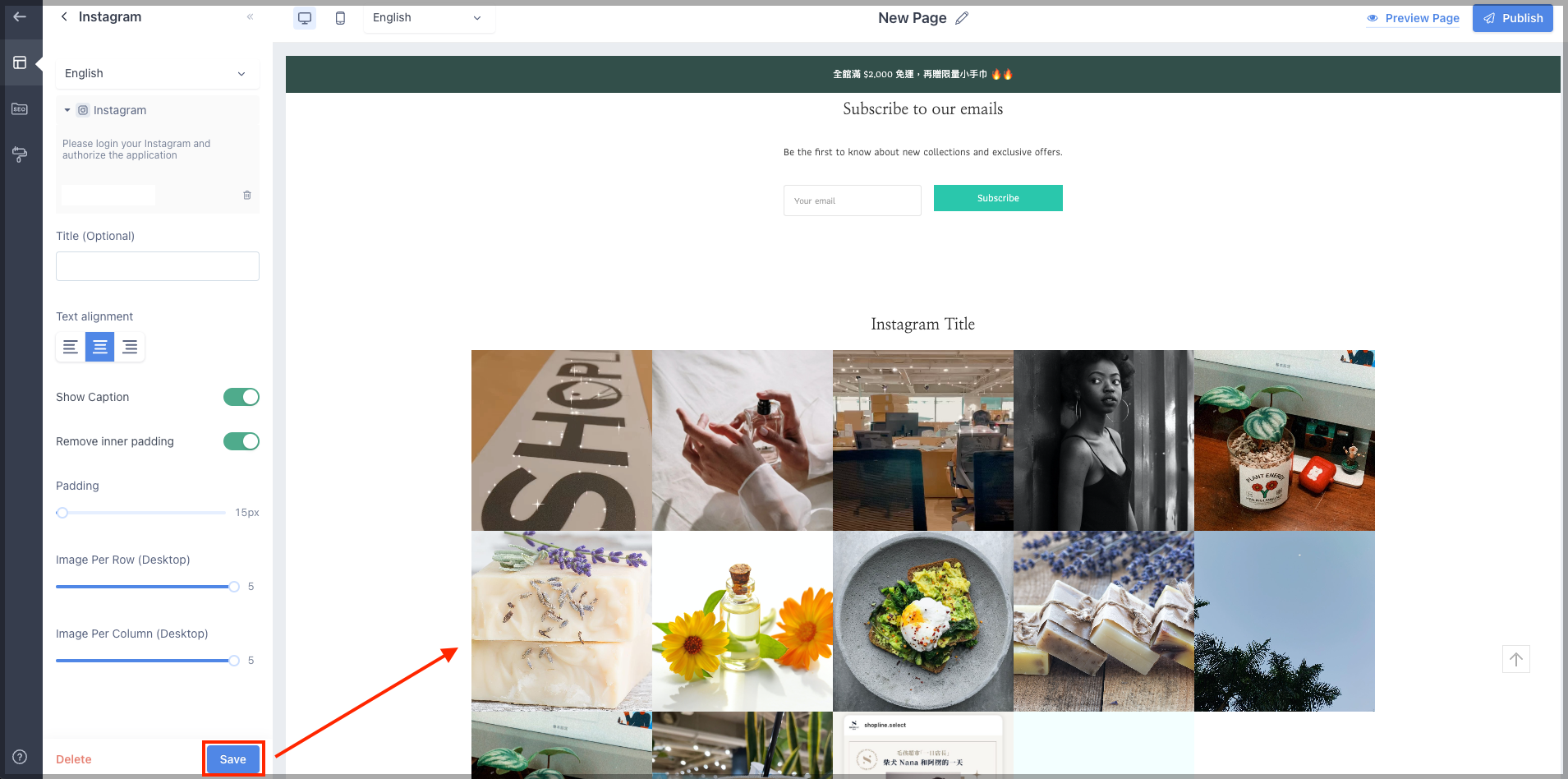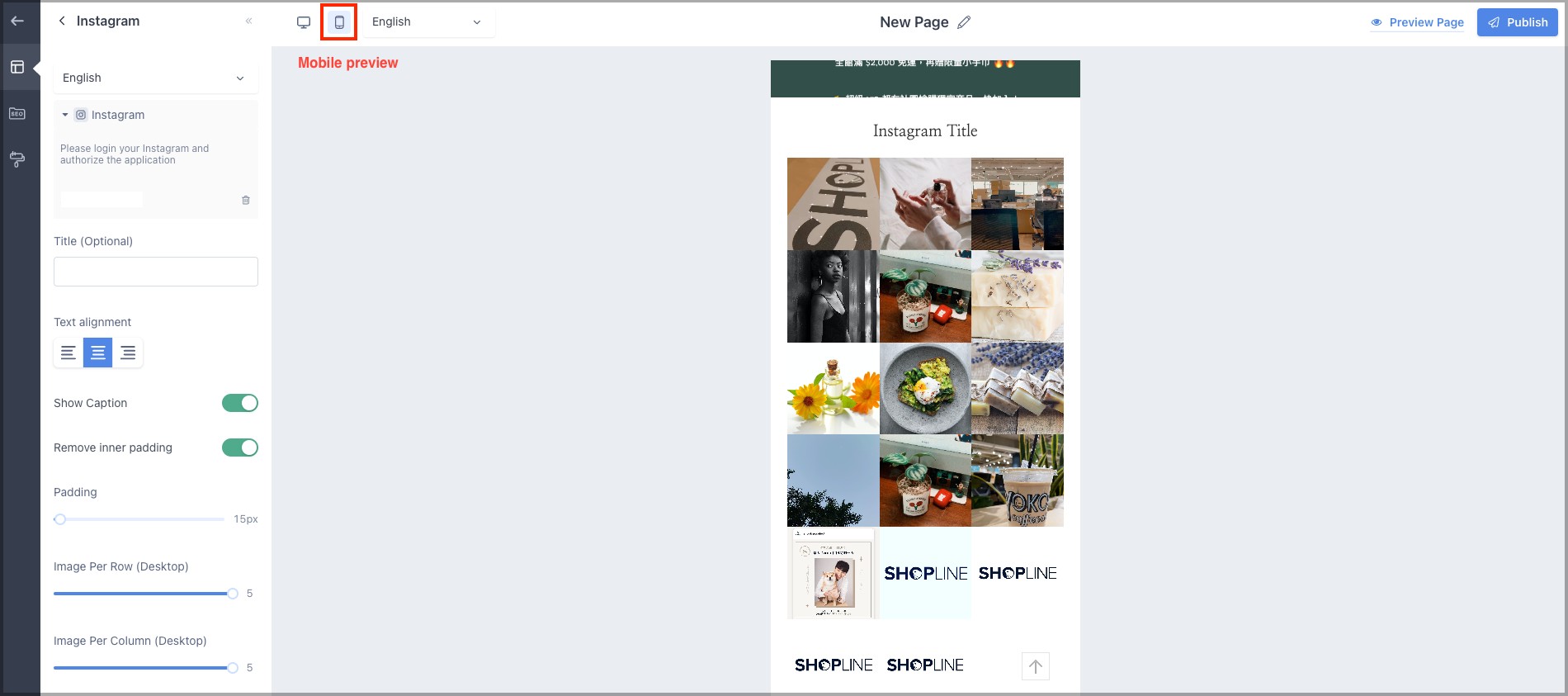 Or click the Preview button at the top right to view the complete storefront.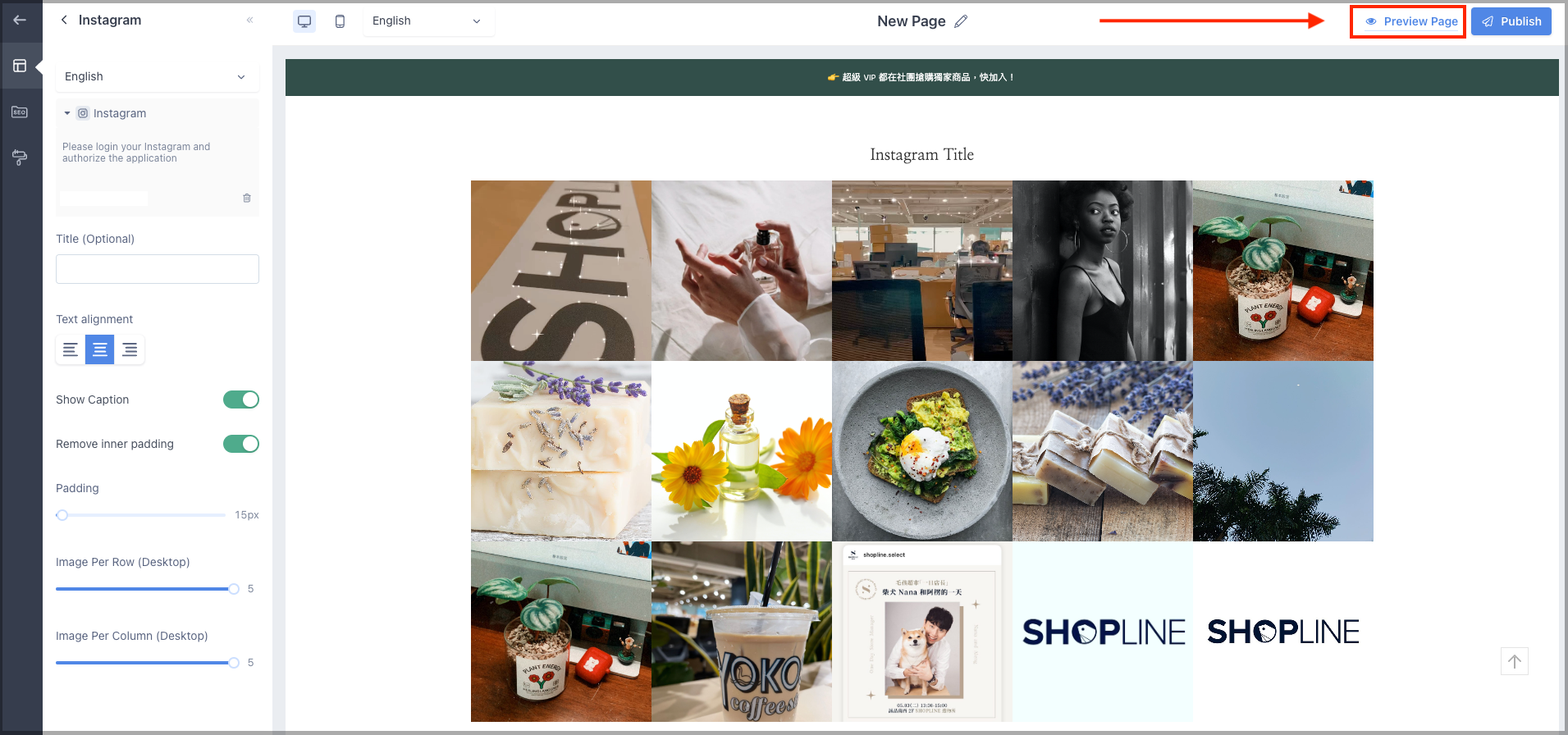 Step 8
Once the above is completed, click the Publish button, and customers will be able to see the added content on this page at the storefront.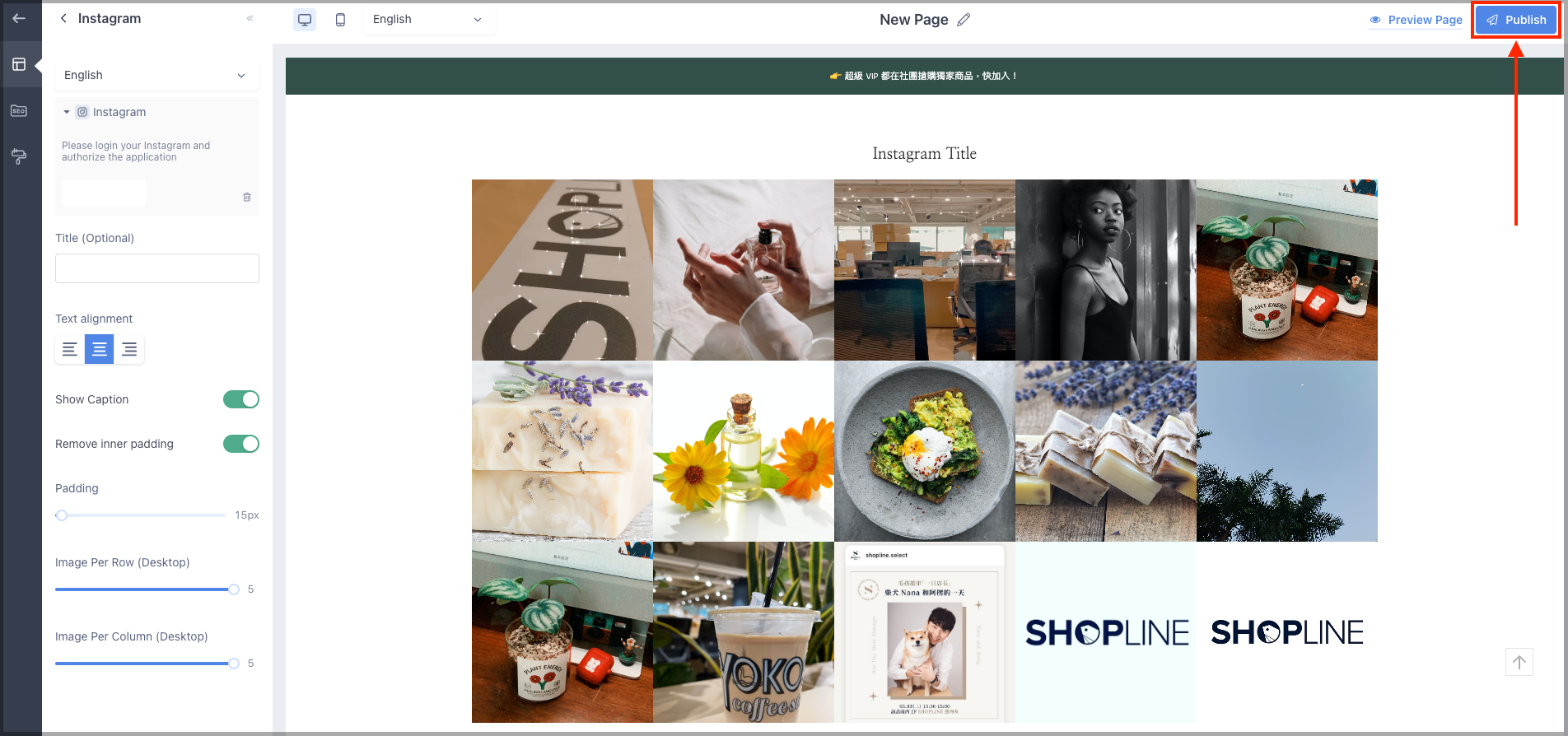 Read more