When editing an advanced page, you can add the "Video Widget" to insert a Youtube or Vimeo video and adjust the video's position.
⚠️ Before you begin:
The new page builder currently only supports Ultra Chic, Kingsman and Varm theme templates.
After creating a page using the new page builder, the page can still be displayed even if you switch to other theme templates, but it cannot be edited and the layout may be messed up. Please take note of this before publishing the page.
1. Add Video Widget
Step 1
Proceed to SHOPLINE Admin > [Online Store Design] > [Pages] and click Advanced Page/Edit to open up the Advanced Page settings page.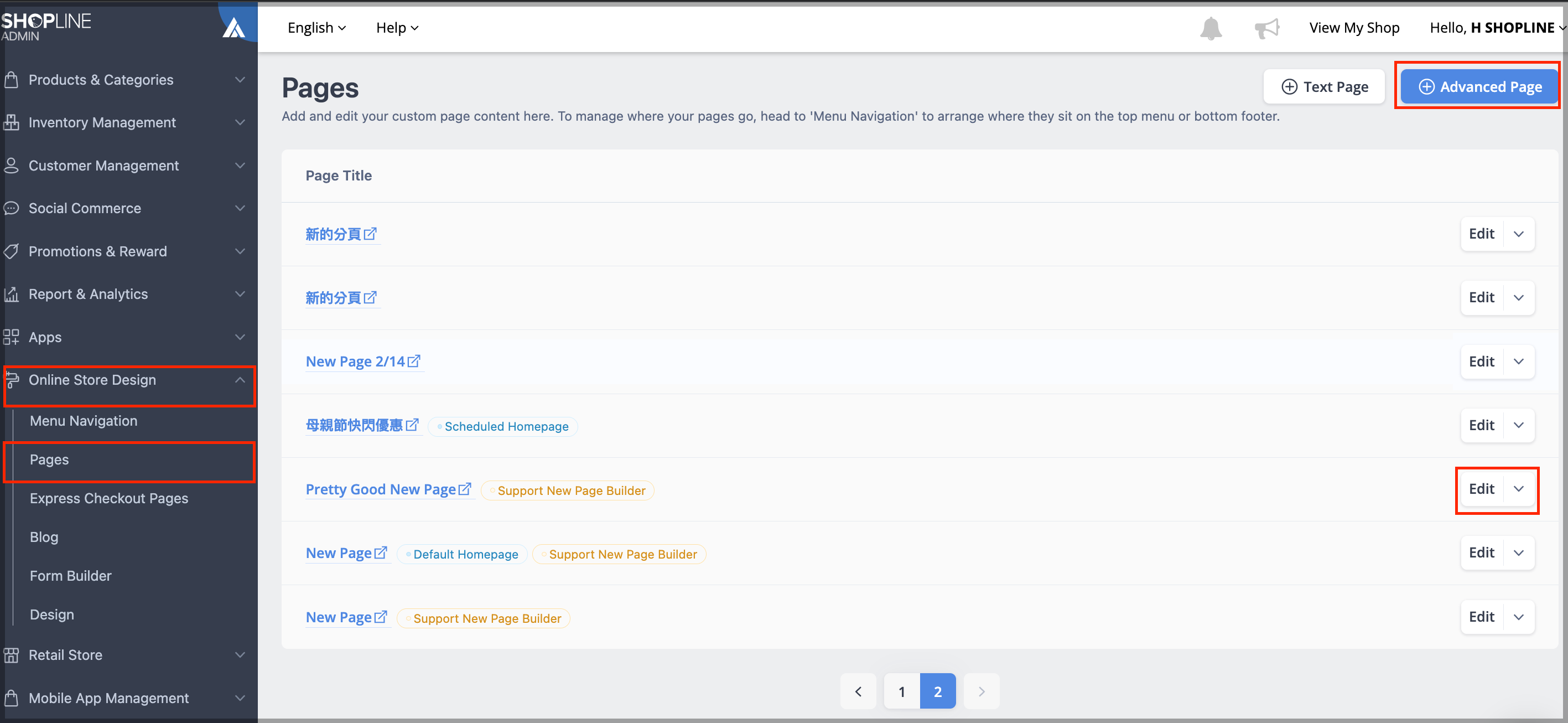 Step 2
Click the Widget button.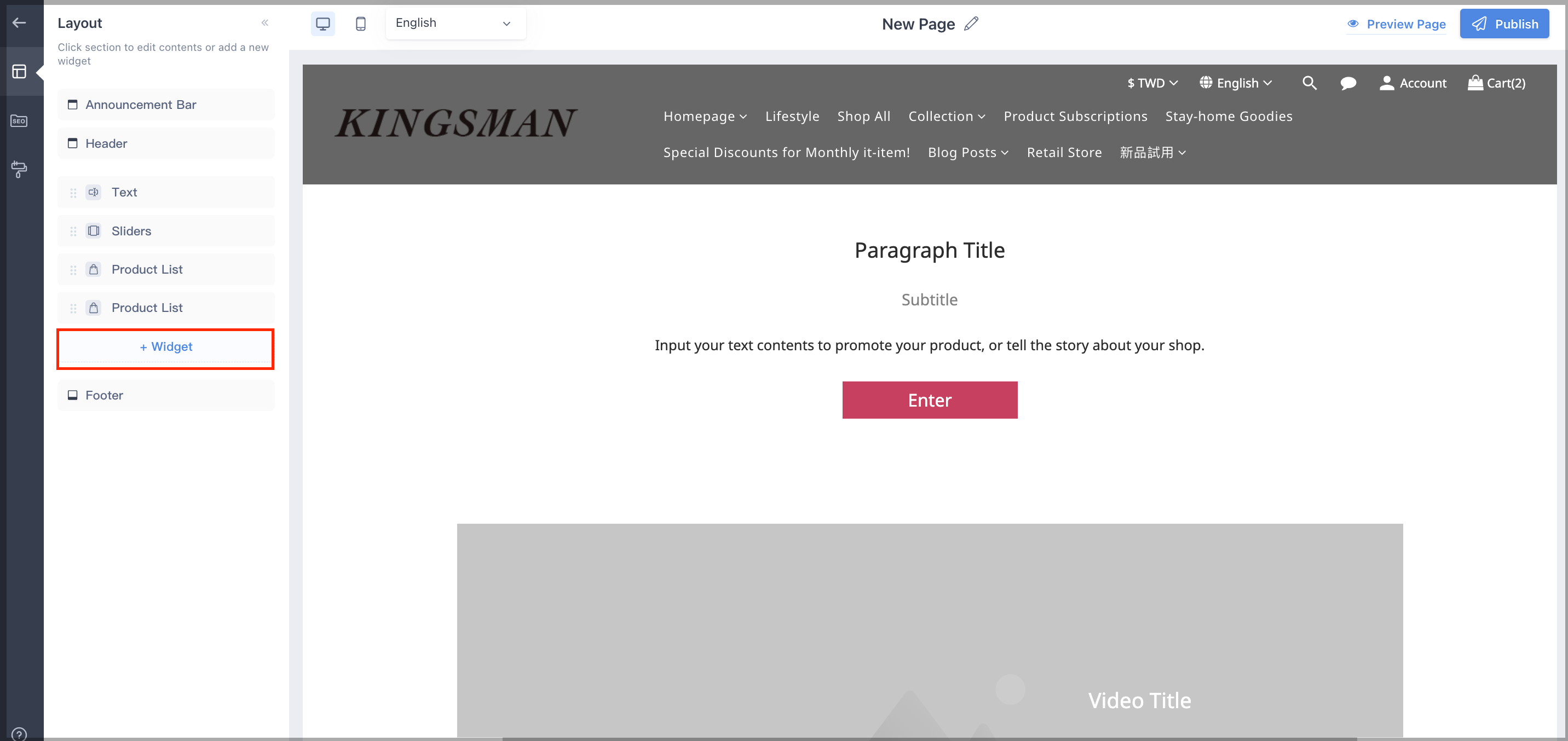 Step 3
Click the Video widget.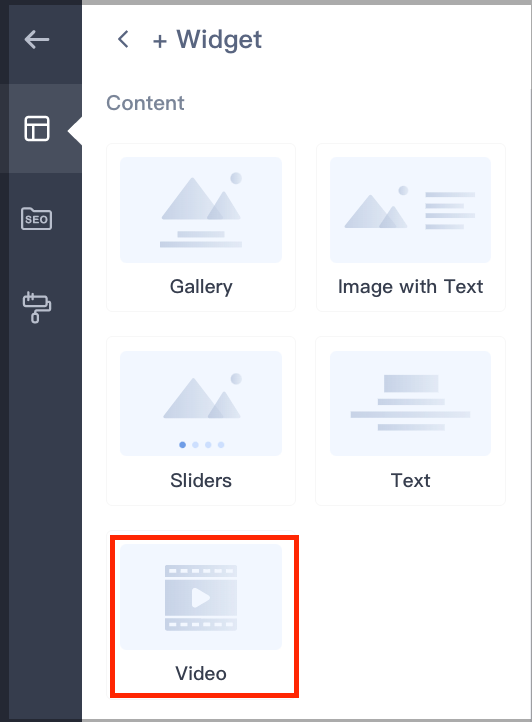 Step 4
Enter the Youtube or Vimeo video URL. You can enter a general URL or a shortened URL.
*Note: Currently does not support timestamped URLs.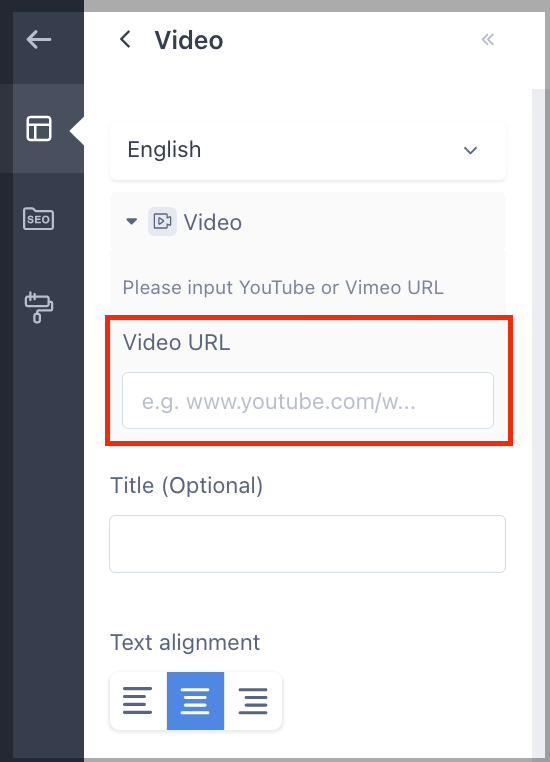 Step 5
Enter the video title and set the text alignment. (Left/ Middle/ Right).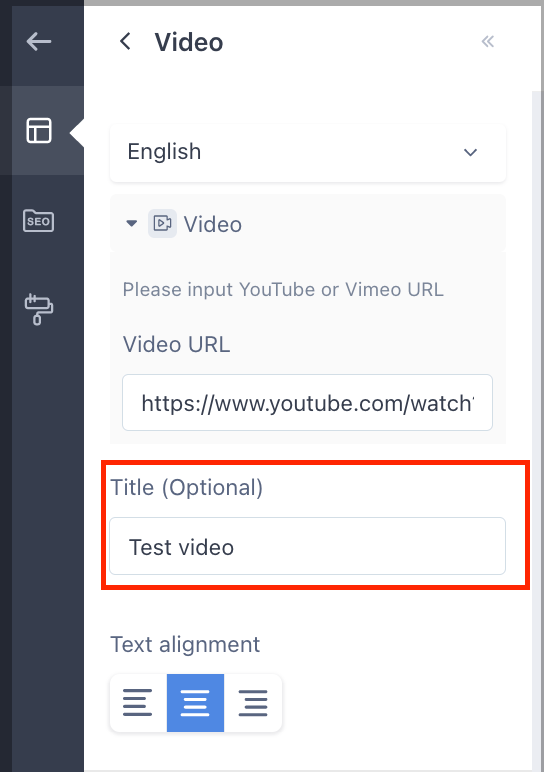 Step 6
Then scroll down to adjust the video-related settings, you can adjust the following options (the first 3 are set disabled by default):
Full Screen: Adjust the video width, you can set the video as fullscreen.
Auto play: After you switch on this setting, the video will autoplay when customers scroll to the location of the video.
Auto mute: You can set the video on mute, and it will be muted by default when playing.
Video Proportions: Select the video proportions, you can select 16:9 or 4:3.


*Note: It is recommended to follow the proportions of the video when it was filmed or a black frame will appear.

Padding: You can adjust the padding between the video and the page.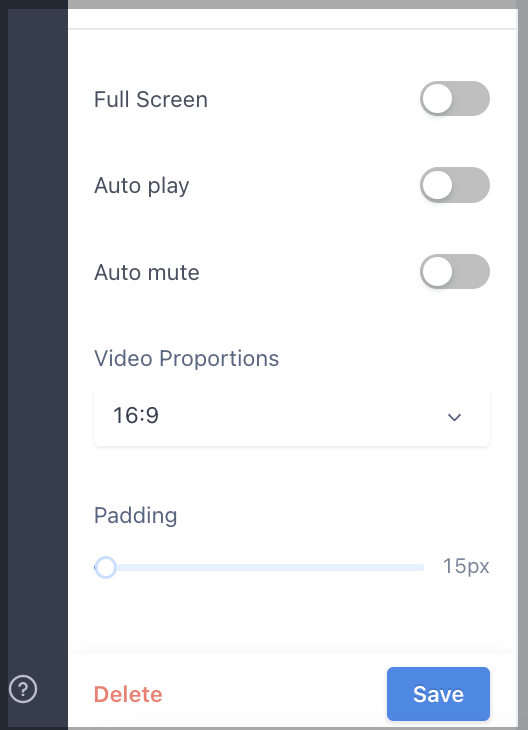 Step 7
When setting up, you can click the Save button on the bottom, and a preview screen of the added video widget will display on the right.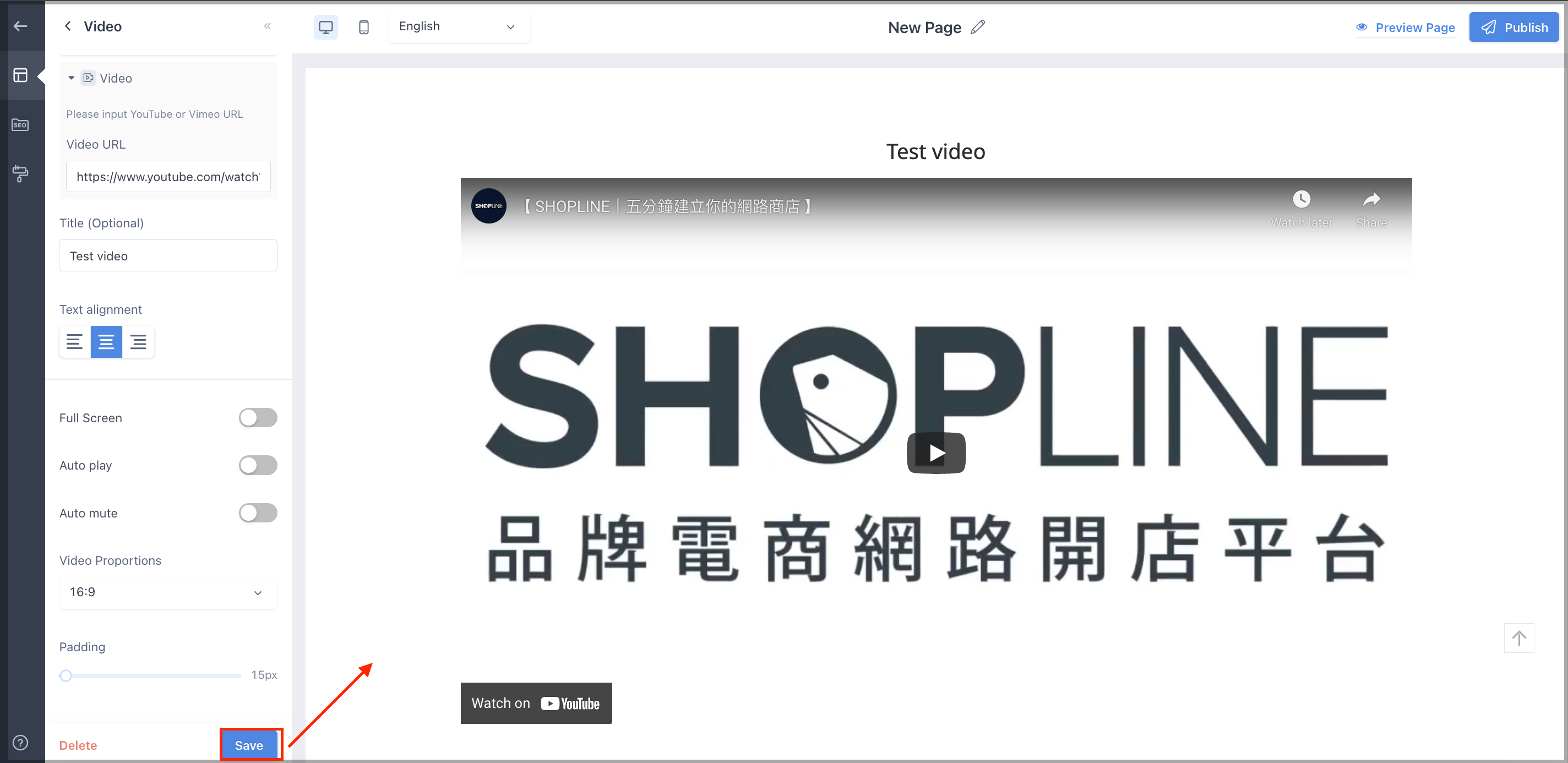 Or click the Preview Page button on the top right to view the complete storefront preview.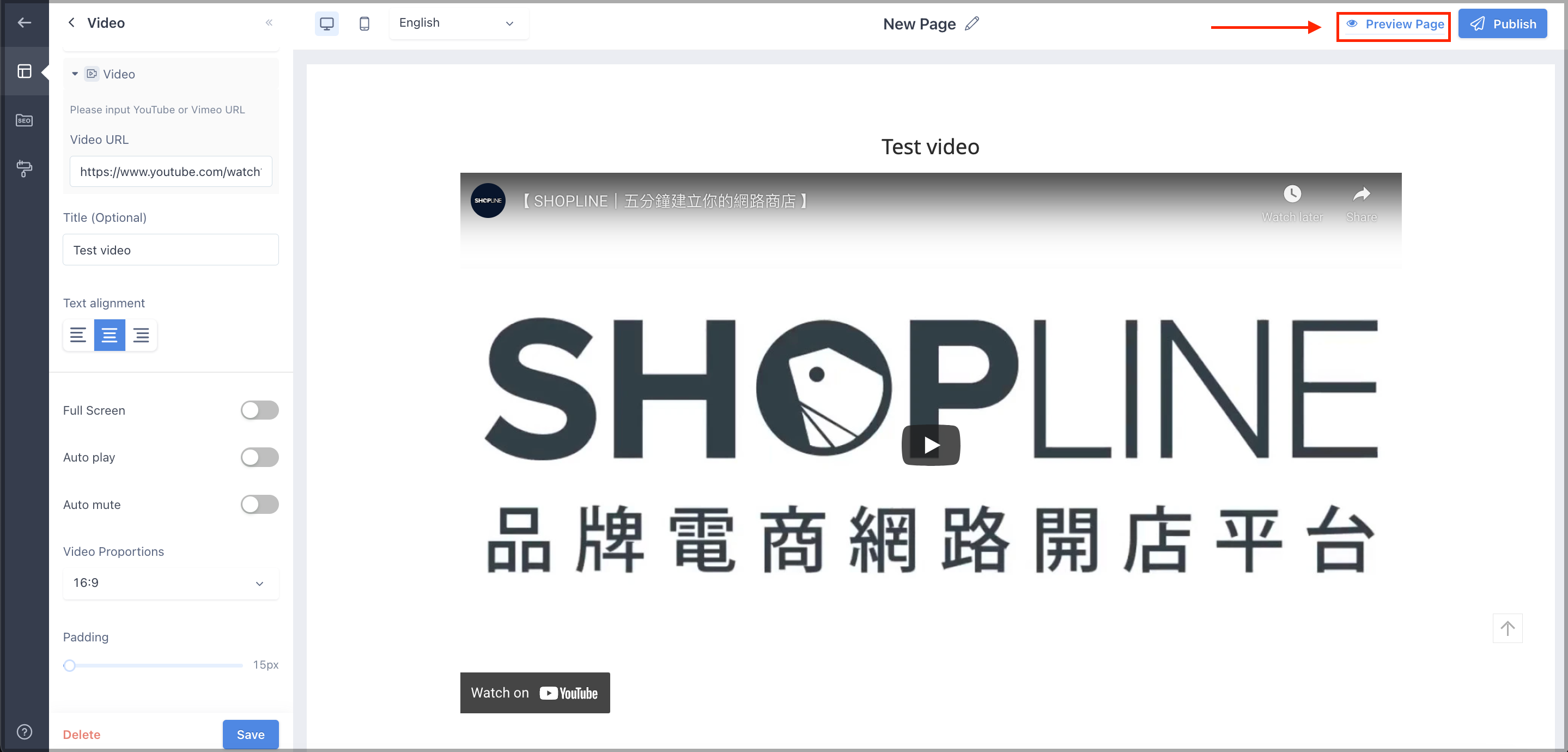 Step 8
Once the above is completed, click the Publish button, and customers will be able to see the added content of this page in the storefront.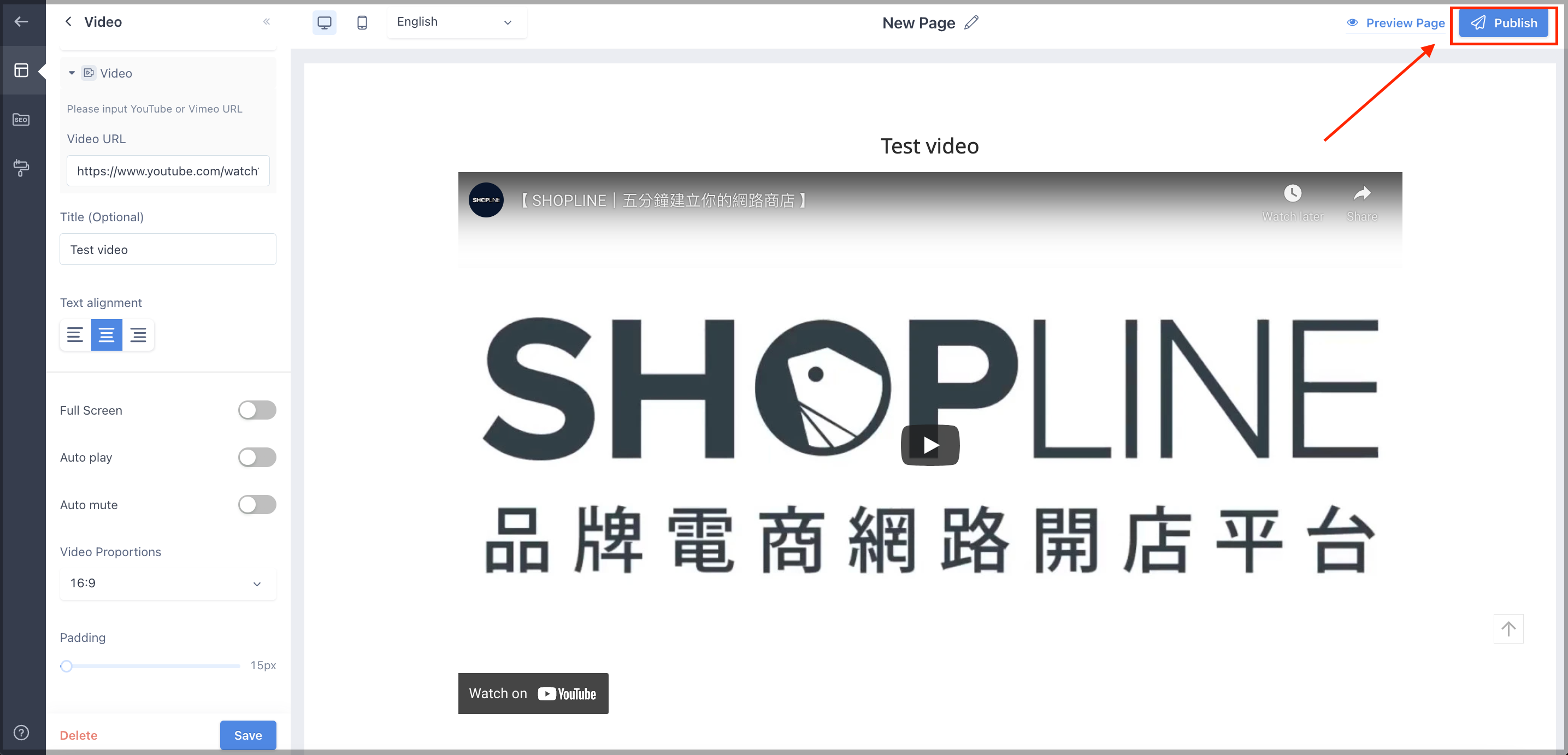 Read more