Verifying Google Merchant Center (GMC) in SHOPLINE Admin allows you to centrally manage products and ads for Google Shopping. If you want to place Google Ads, please use a business Gmail account and consult the Google Merchant Center onboarding guide to set up a Google Merchant Center account.
Please note: While more than one person can verify the same website URL, Google Merchant Center rules require that only one account holds the right to upload product data for this URL. To avoid disrupting advertising for your store, please inform any staff involved in placing Google Ads or managing products on Google Shopping before verifying a URL.
This article will introduce the following:
1. Setting up a GMC account
Step 1. Log in using your Gmail account
Go to Google Merchant Center. Click on Get started and follow the steps to log in using a store-linked Gmail account. For more detailed instructions on how to sign up for Google Merchant Center, click here.
Step 2. Enter your business information
Enter your store's name and other details, then scroll down and agree to Google Merchant Center's terms of service. Once you have done this, click Continue.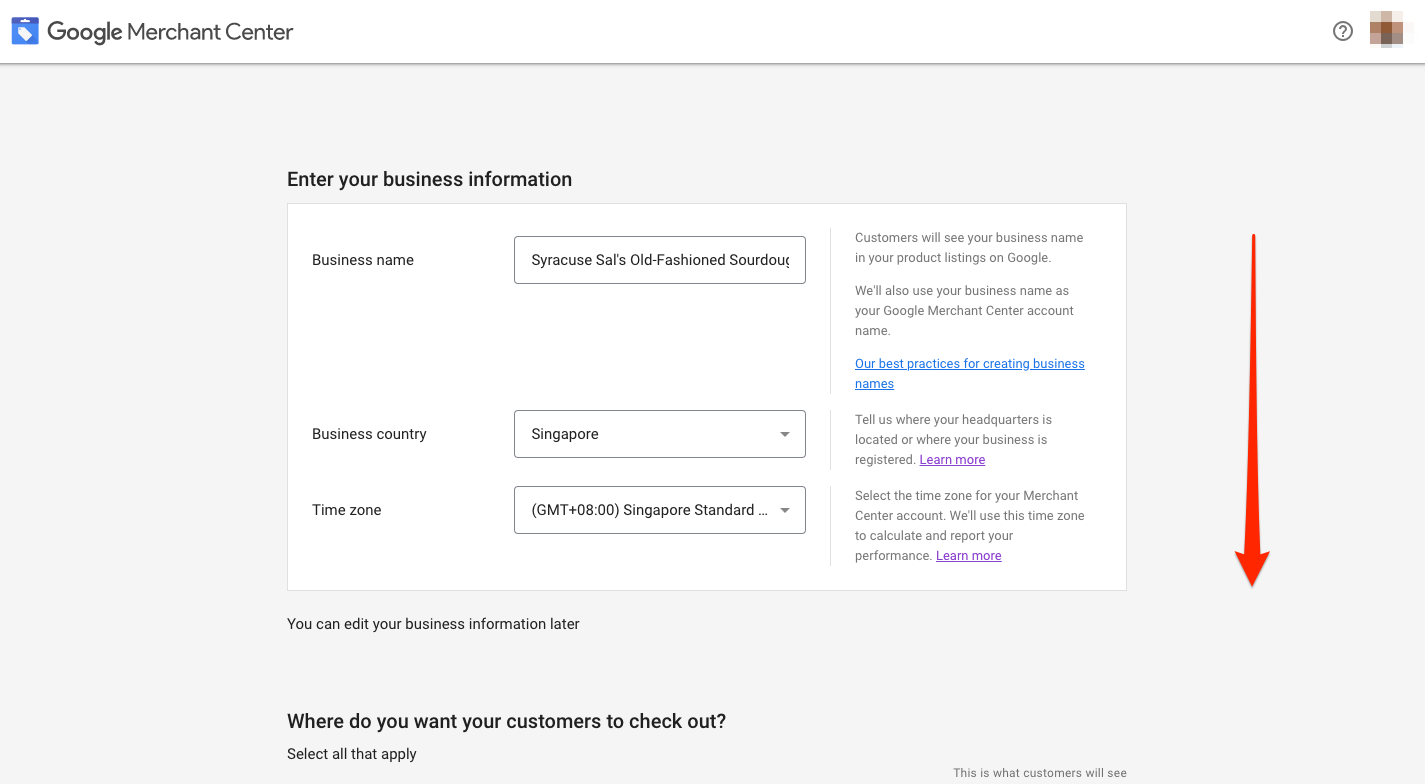 2. Get GMC verification code
Step 1. Enter your store's web address
After you have set up a GMC account, click on the Settings icon and then Business information. Then switch to the Website tab. Enter your web address and then click Continue.
Step 2. Select HTML verification
Scroll down to the verification options and click on Add an HTML tag or upload an HTML file to your website, then click Add an HTML tag.
Step 3. Copy the verification number
Copy the part of the HTML tag after content=, not including the " at the beginning at the " at the end.
3. Add verification code in SHOPLINE Admin
Step 1. Go to Basic Settings
After you have copied the verification code from Google Merchant Center, return to SHOPLINE Admin. Go to [Settings] > [Basic Settings] then scroll down to "Third Party Domain Tools".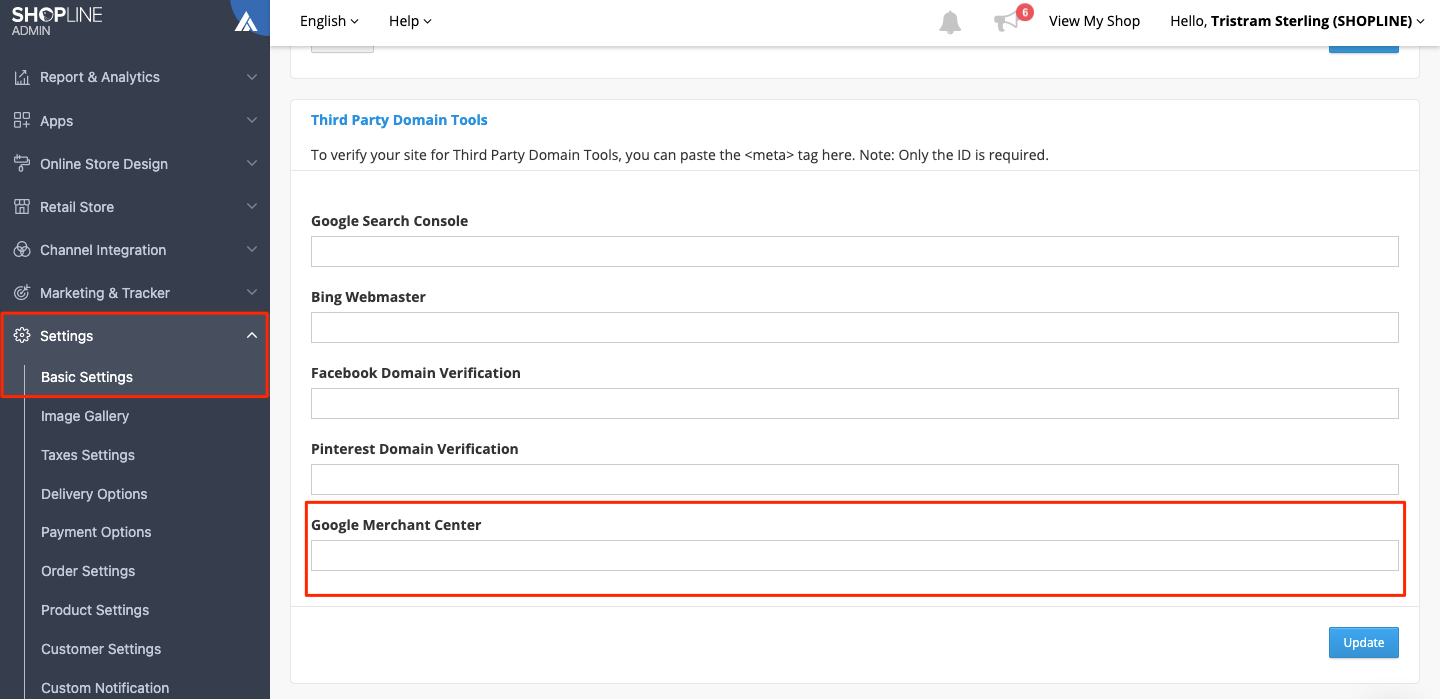 Step 2. Paste & update
Paste the verification code copied from Google Merchant center into the "Google Merchant Center" field in SHOPLINE Admin, then click Update.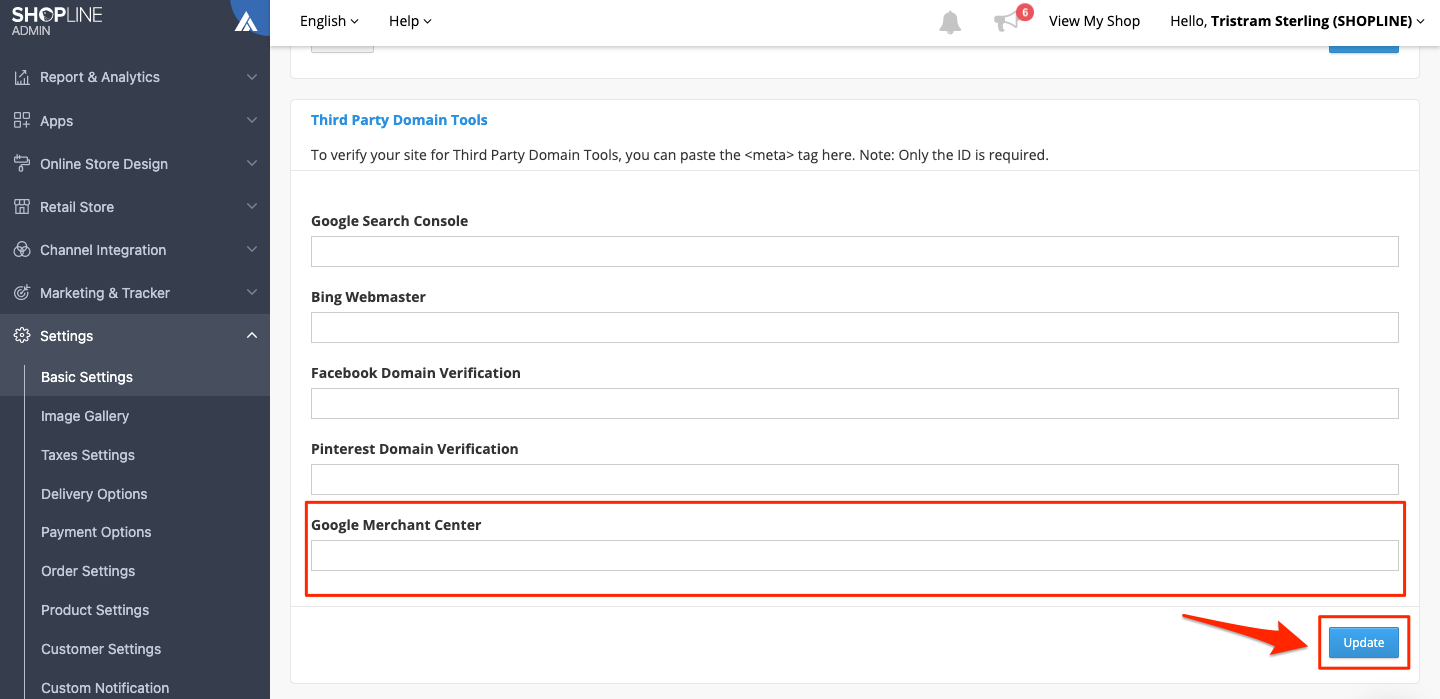 Step 3. Complete verification
Go back to Google Merchant Center and click on Verify website to complete the process.
Read more