SHOPLINE's Smart OMO is the ultimate solution to integrate online shopping and offline service. It breaks the limit between devices, provides customers with a more integrated shopping experience, and allows merchants to capture clear information of customers, all of which benefit from the arrangement of push notifications, promotions, and campaigns.
It provides members with a good shopping experience and is an essential promoter of high-quality services offered by stores and staff. From the moment a customer steps into a retail store, Smart OMO helps you obtain customer information, making subsequent face-to-face customer services and online shopping guides more effective.
In this article, you'll find:
1. Install the app
In the SHOPLINE Admin, go to [Apps] > [Apps Store]. Select Smart OMO and click Contact us button at the top right of the page. The Merchant Success Team will assist you with the installation process.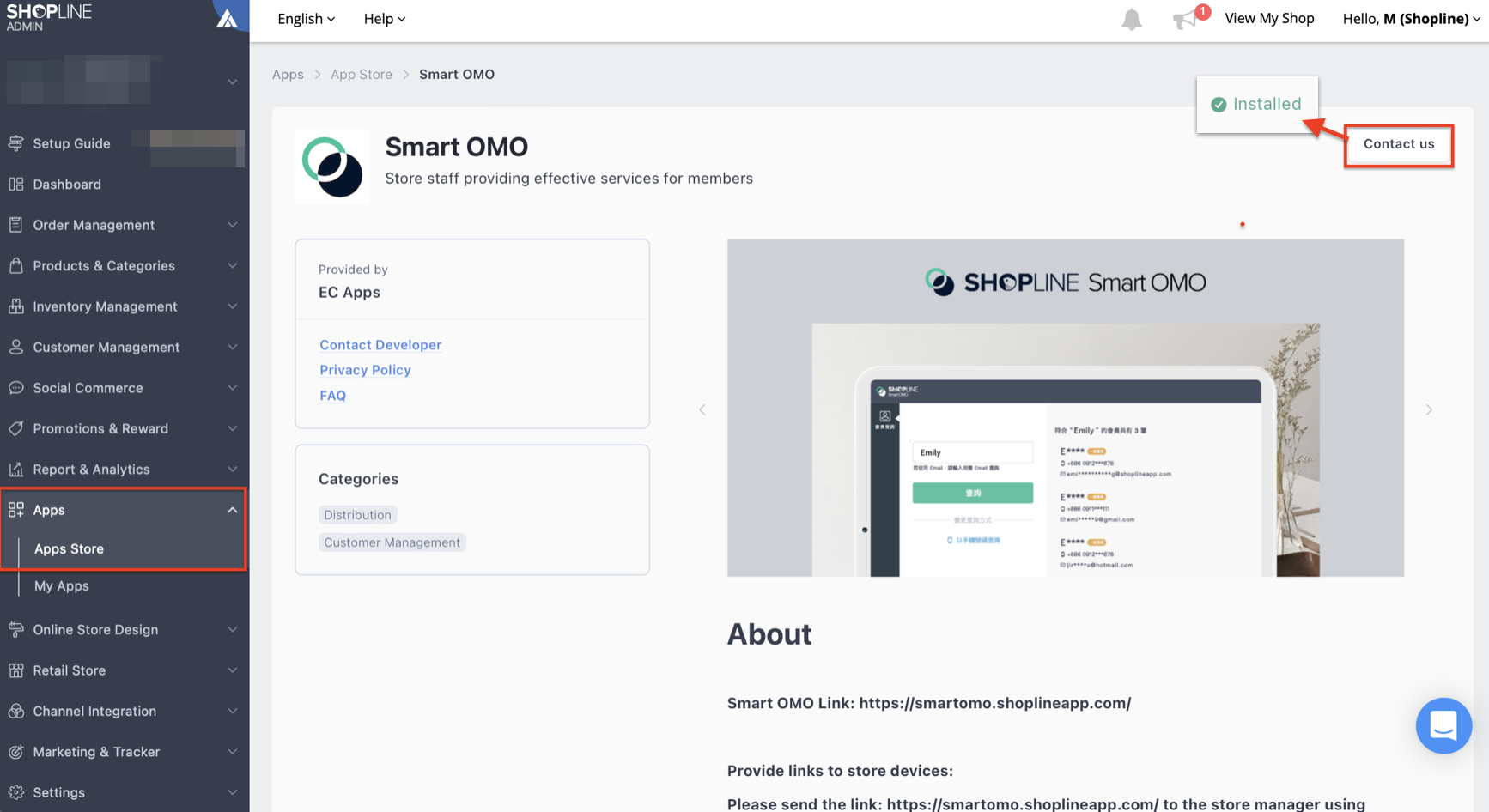 2. Notes
A. Permission & Security
Go to the Admin Panel > [Settings] > [Permission & Security] > [Smart OMO Rights] and click the Edit button to the right of a staff member. You can then edit the staff member's permission to log in to stores.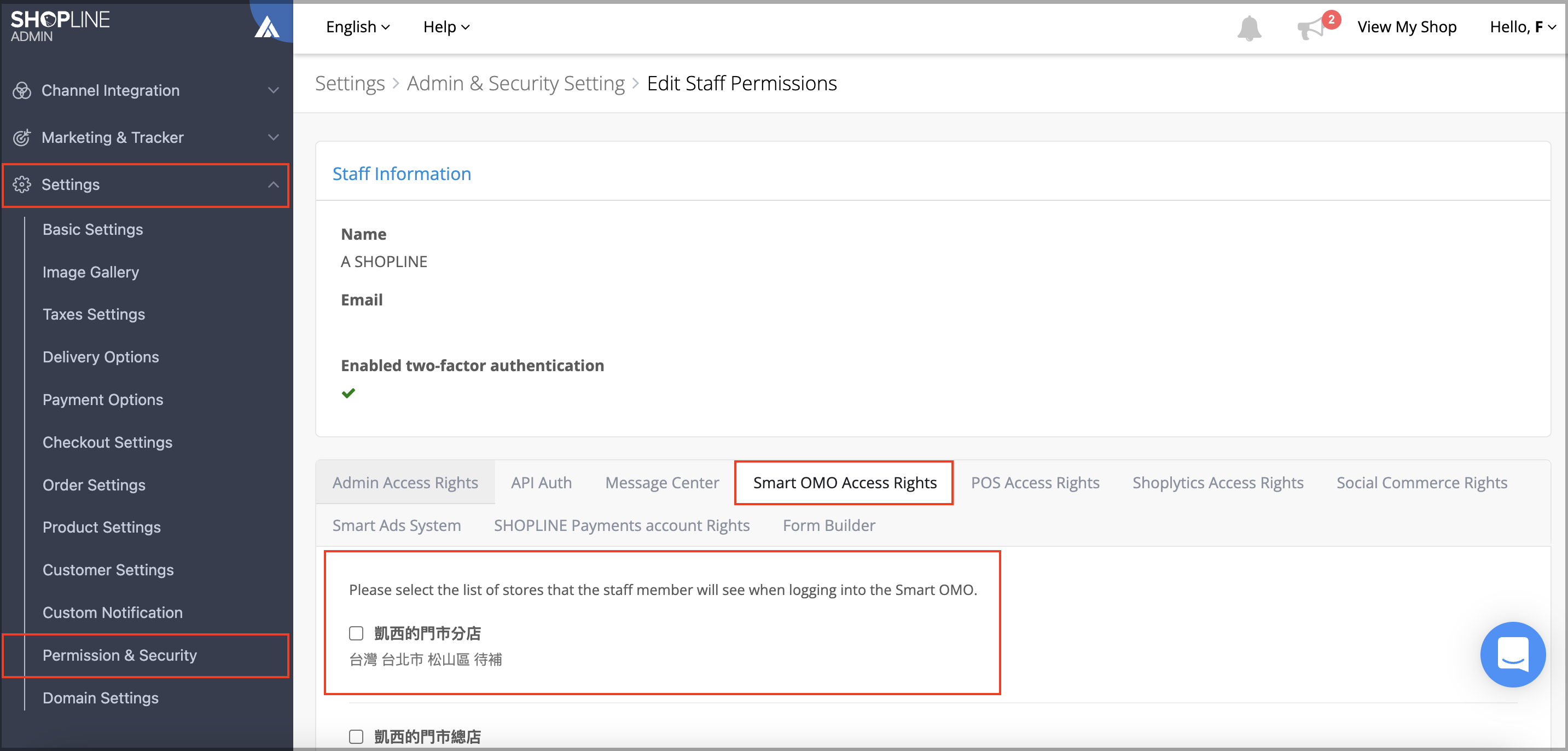 B. Password settings
a. Staff login password
Go to the Admin Panel > [Retail Store] > [General Setting] > [Employee] and click Edit on the upper right corner of Employee Basic Information to edit a staff's PIN.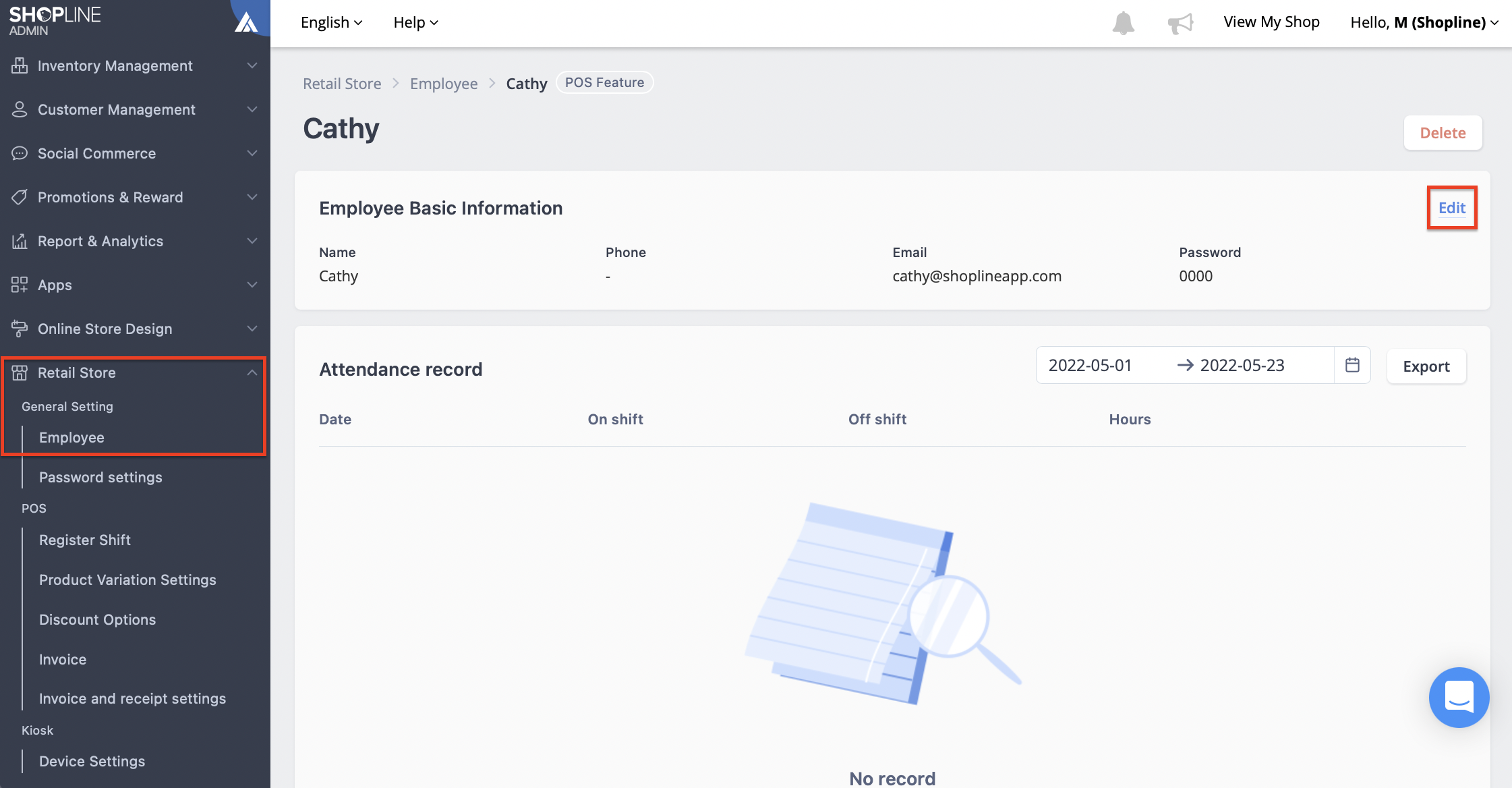 b. Switch store password
Go to the Admin Panel > [Retail Store] > [General Setting] > [Password settings] and click Edit to edit the password for switching stores.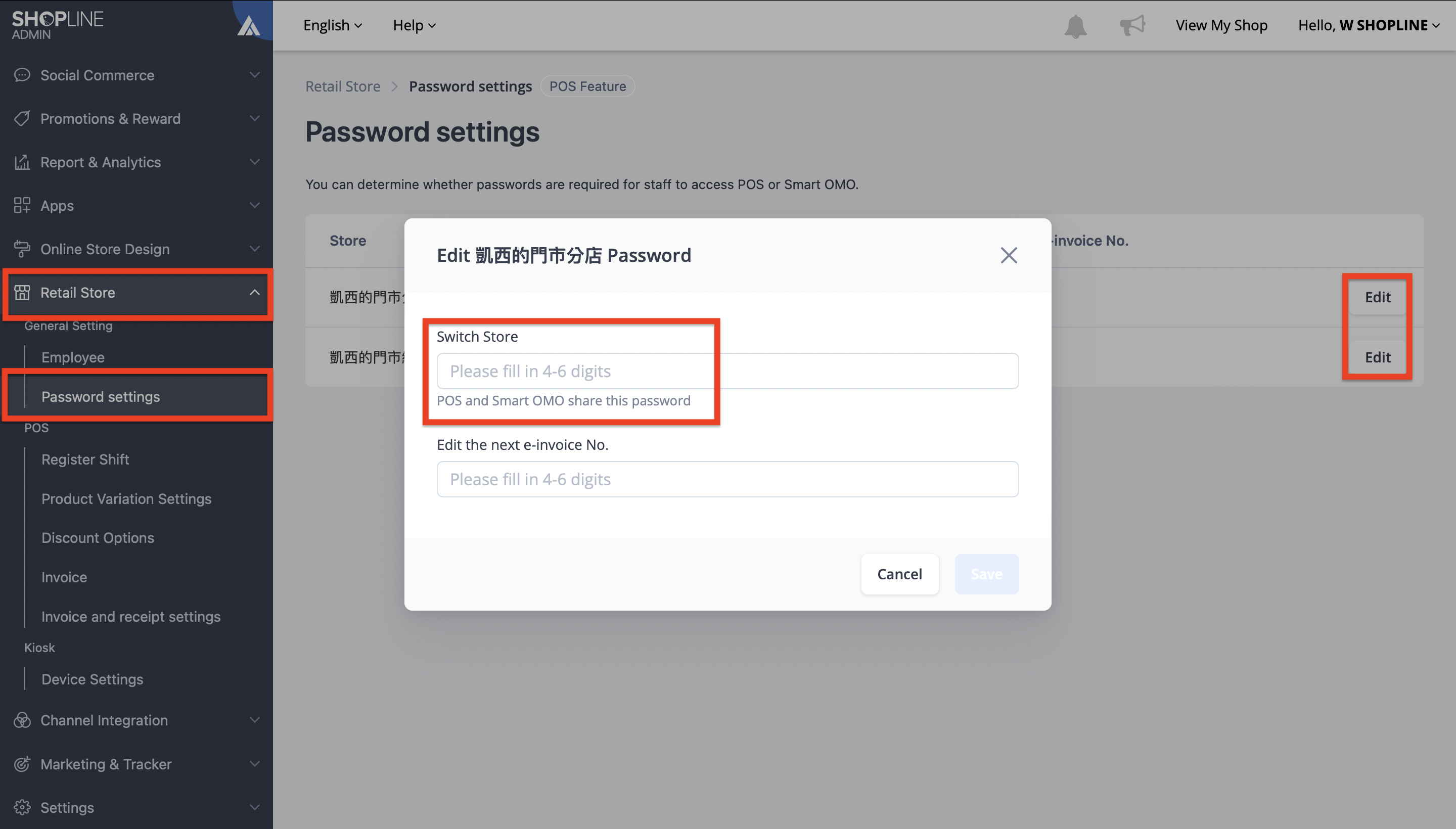 C. Customer profile
Go to the Admin Panel > [Settings] > [Customer Settings] to set the form to fill in when signing a customer up through Smart OMO.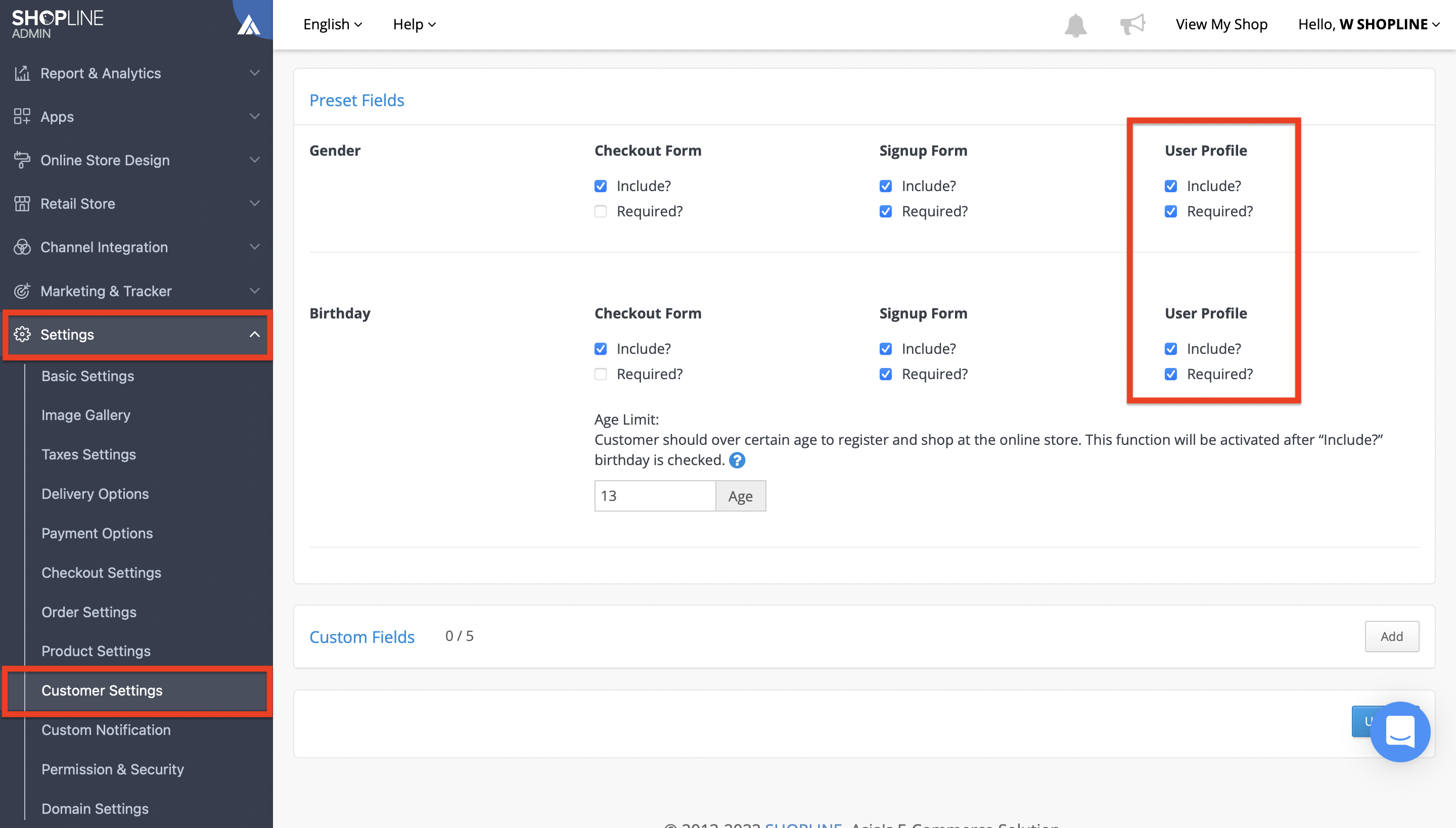 D. Store credit
Go to the Admin Panel > [Customer Management] > [Store Credits], scroll down to "Fill in Member info Reward Credit" and switch on the toggle to set the credit amount and validity period for customers who sign up as members. If you check "Never expires", there will be no validity period for credits.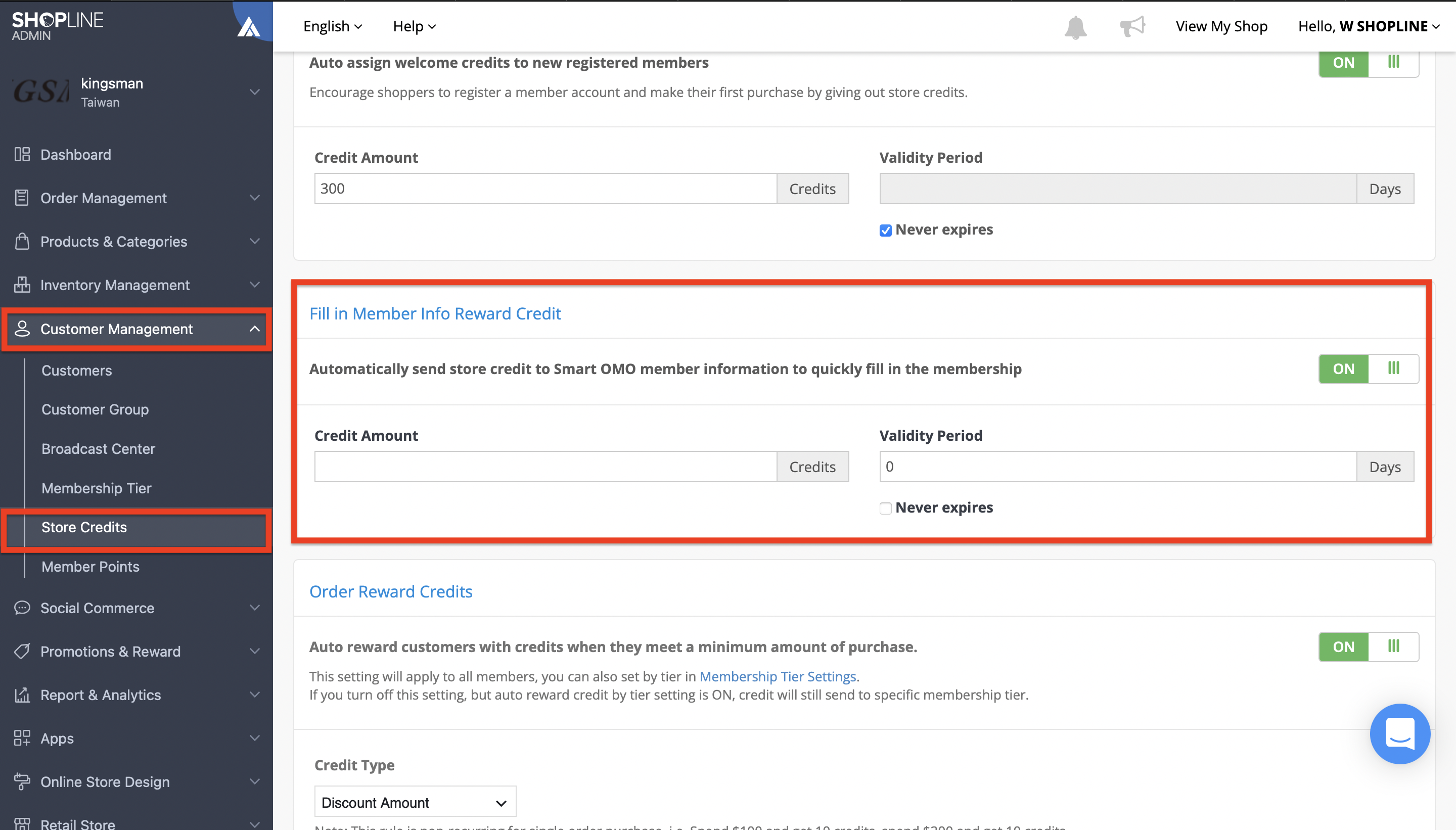 After the installation is complete, please refer to the articles Add App to Device & Login and Member Search & Registration for follow-up operation instructions.
Read more