To successfully publish your app, you need to invite SHOPLINE as an administrator to your Apple iOS Developer account before submitting your initial app publication request.
Step 1
Proceed to this page and use your Apple Developer Account to log in.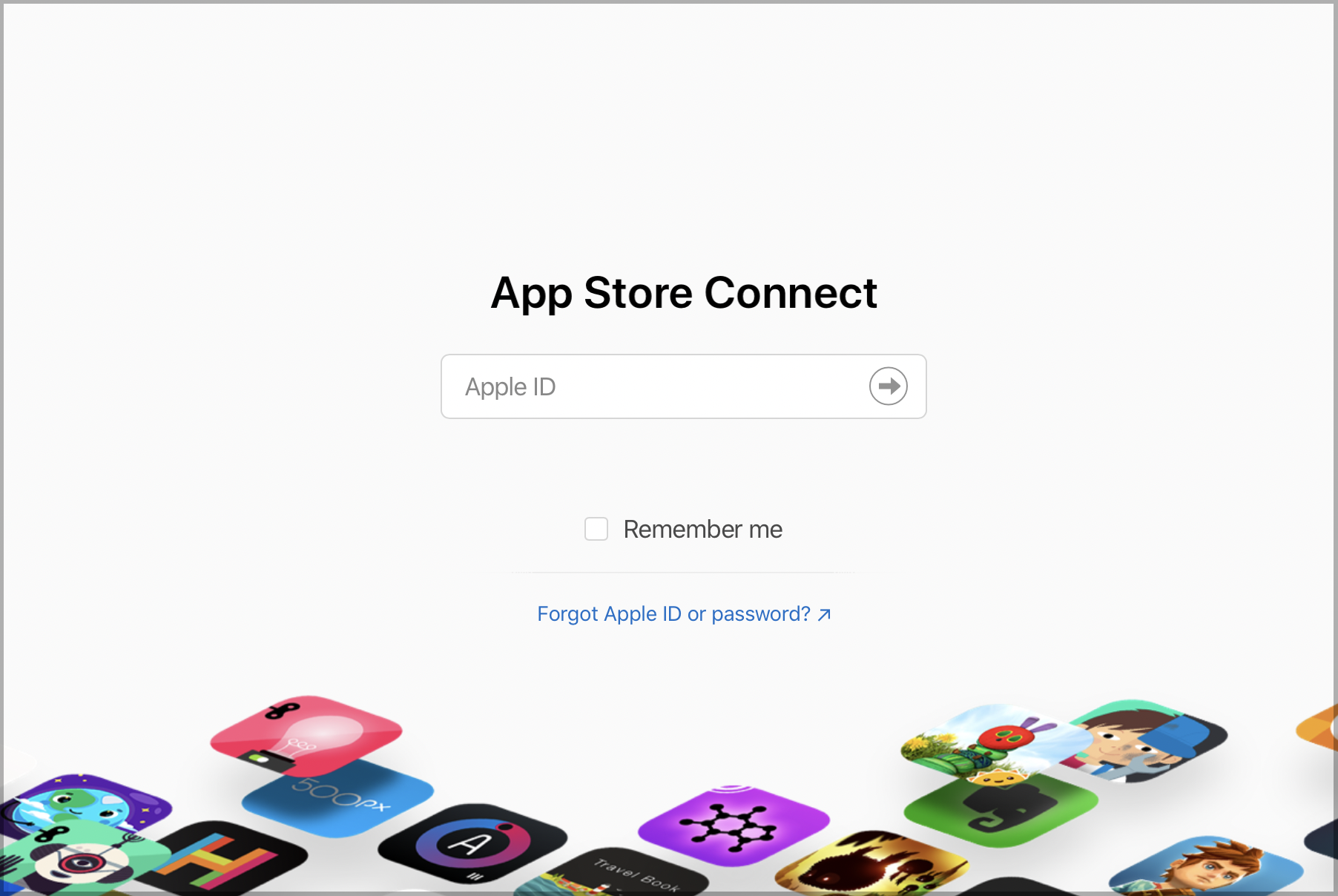 Step 2
Within "App Store Connect," click Users and Access.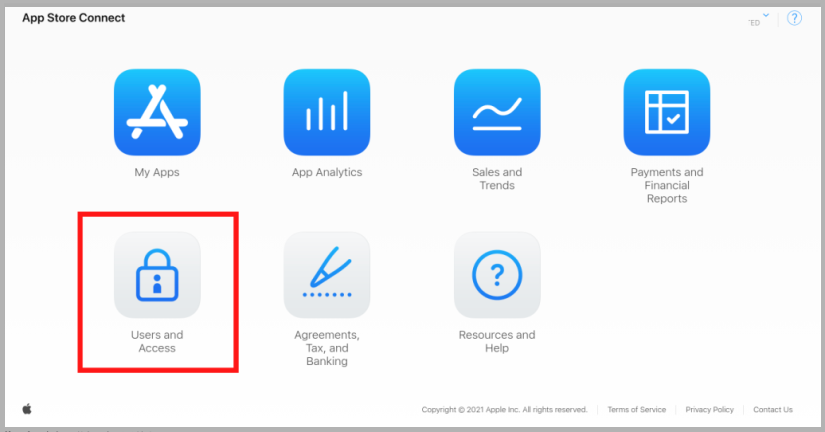 Step 3
Click the + button as shown below.

Step 4
In the pop-up window, please fill in with the details provided below:
First Name: SHOPLINE

Last Name: Team

Email:

appledeveloper@shopline.com
Make sure you select Admin as the role and click Invite.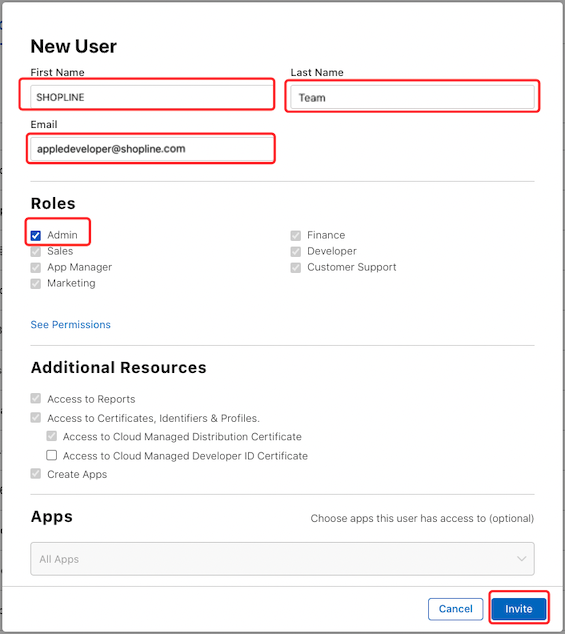 Step 5
Upon completing the above steps, go to SHOPLINE Admin > [Mobile App Management] > [App Publish Settings] > Developer account authorization and click on Edit next to that field.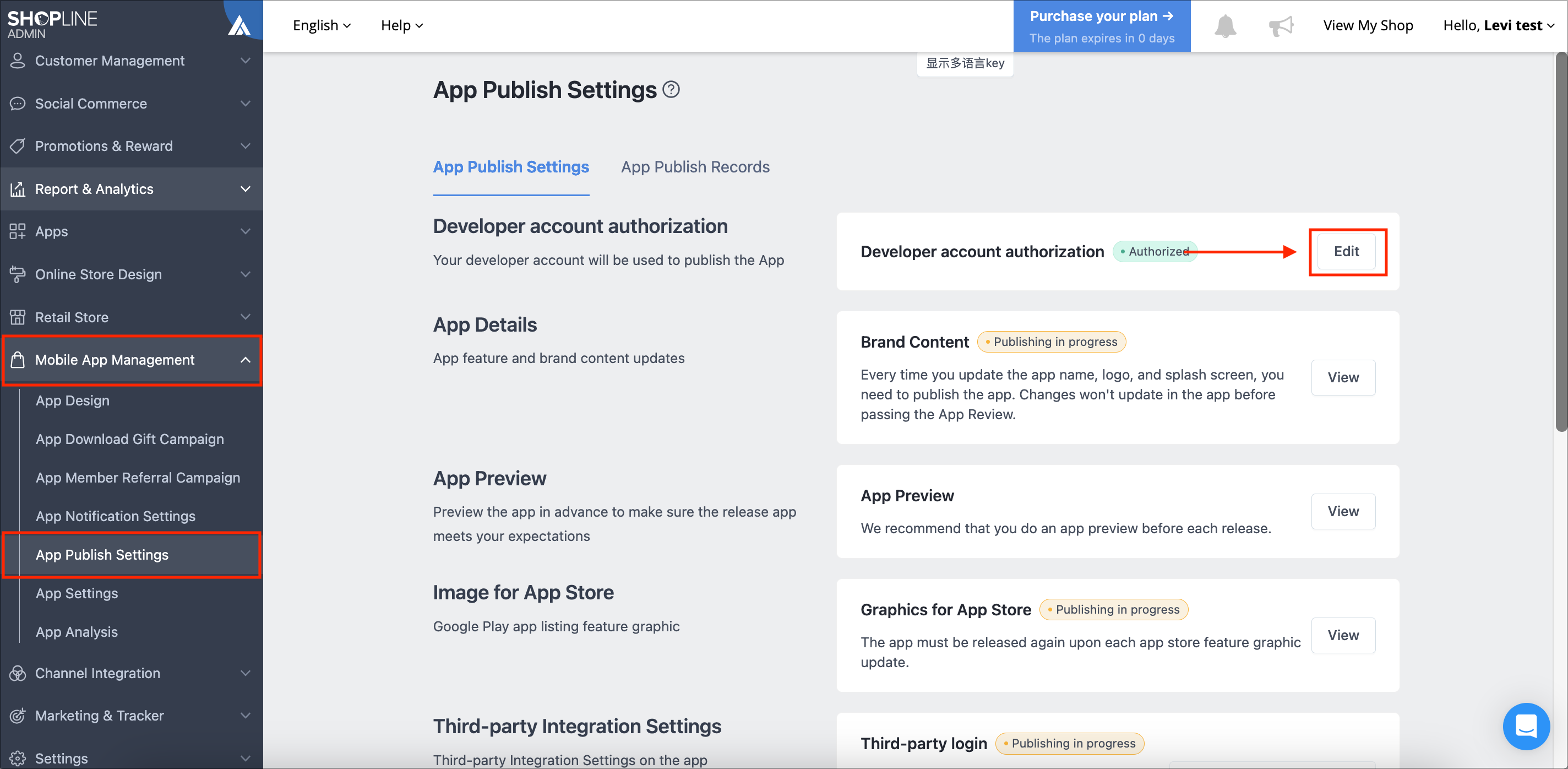 Next, enter your "Apple Developer Entity Name" and "Apple Developer Team ID." Upon completion, click Save.


*Note: Please go to "Membership details" on Apple developer to view the Entity name and Team ID.

Read more