After signing up as a member and setting up the password, customers can view their member profile, orders, store credits, etc. in the online store.
This article will introduce the sections of the member center page:
1. Ways to access member's account
The webpage view depends on the selected theme. Customers can find a "person" icon at the storefront. Click the icon to log in or access the "My Account" page.
Web view:


Mobile view:

2. Profile page
Customers can click Set new password to change the login password.
If the membership upgrade reminder feature is enabled, customers can view the Membership Expiry Date, Membership Offer, Condition to upgrade the membership and Extension Condition. Please read Membership Upgrade Reminder for details.
3. Store Credits (for merchants using Premium plan)
On this page, members can view the details of the store credits in their accounts. They can view their credit balance in the upper left corner. The Date, Credit Change Reason, Credit Movement, and Expiry Date are listed out on the page.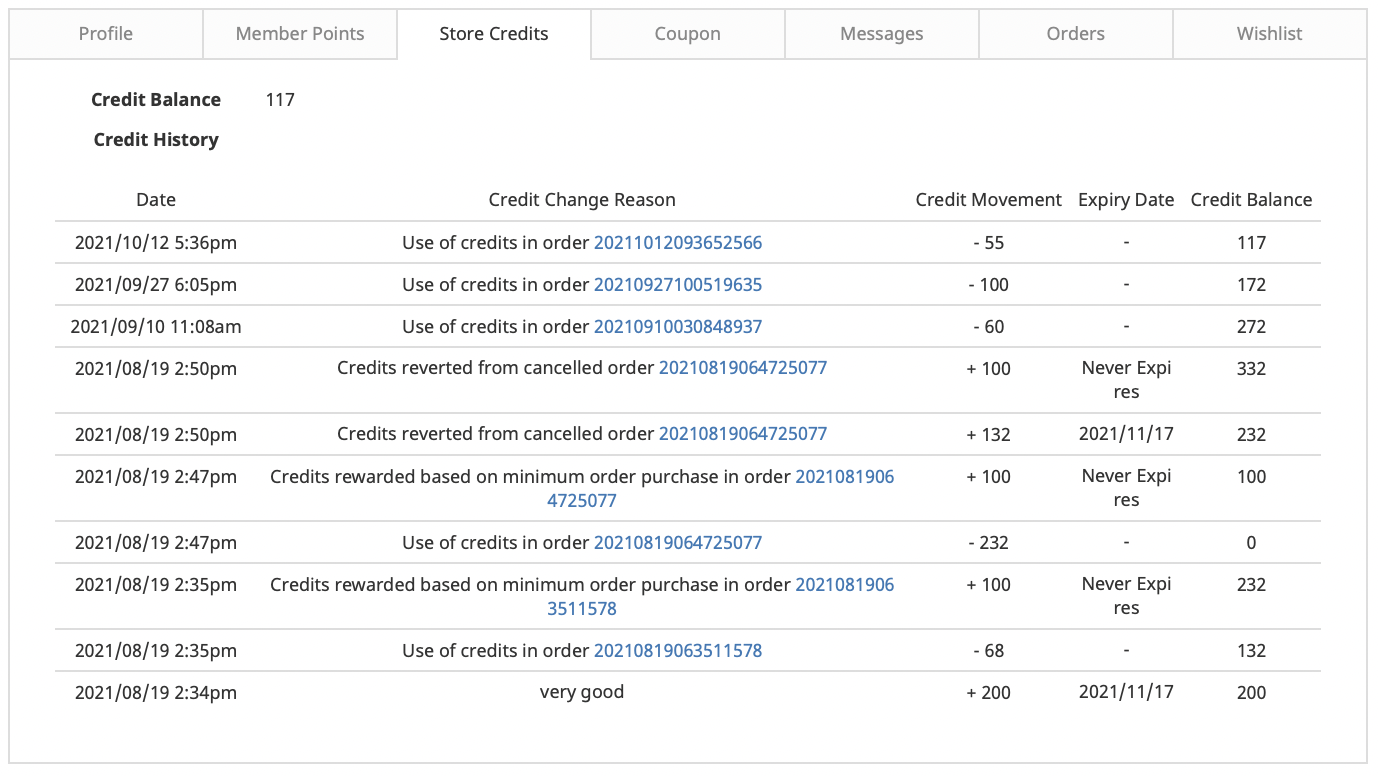 On this page, members can view the assignment and deduction of store credits by the merchant in the store Admin. As the relevant information cannot be edited, restored, or deleted, please take care of the actions.
4. Messages
Customers can contact you on this page, sent messages can be viewed in the Message Center in the store Admin. The store's reply will also appear on this page, and the reply will be sent to the customer's email. This feature serves the same purpose as the "Contact Us" button in the store.


5. Orders

In the Order tab, customers can view the orders they have placed, and click View to check the order details.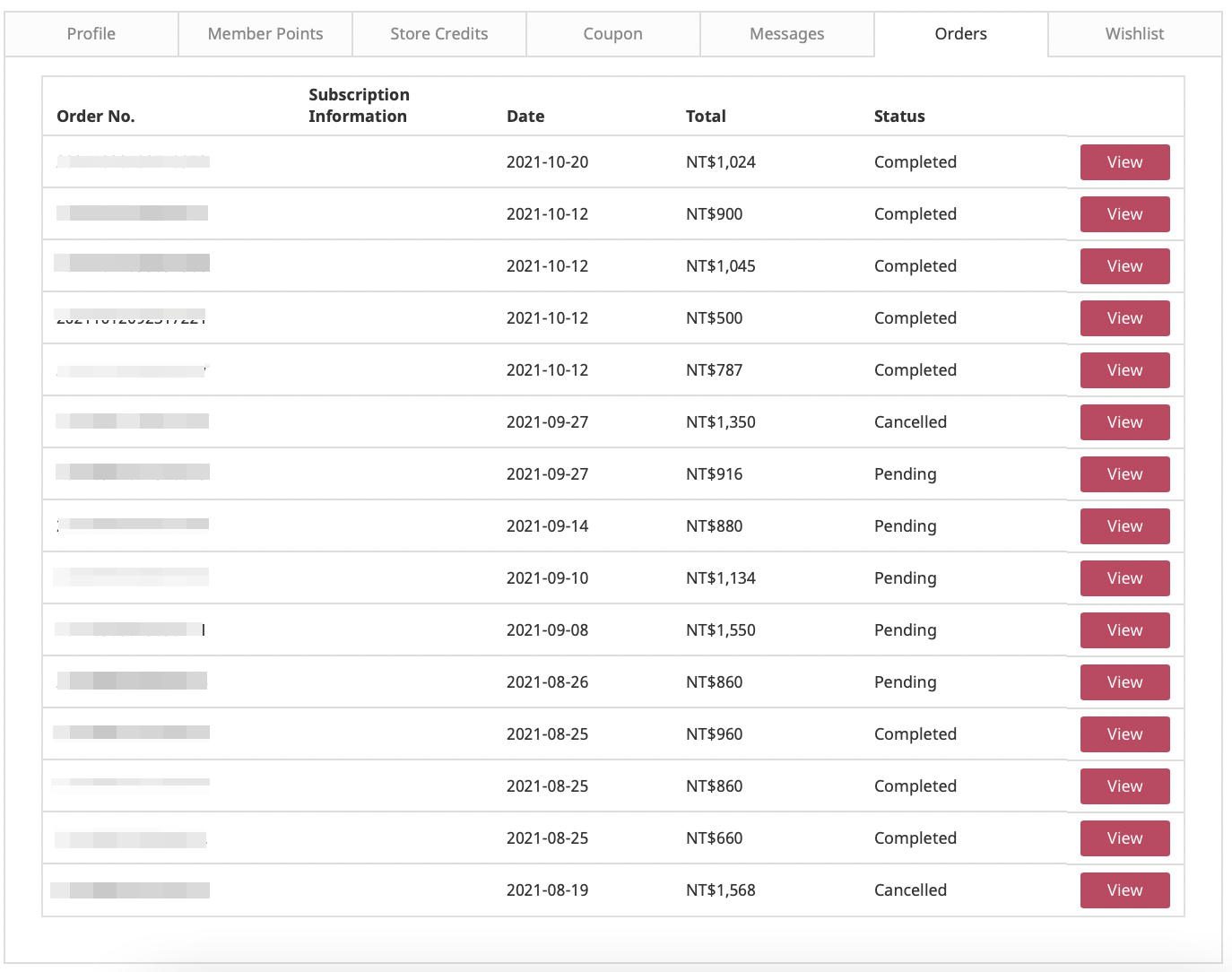 6. Wishlist
Customers can view the list of products that have been added to their wishlist. There is an ADD TO CART button so that customers can add products to the shopping cart and checkout at any time.

If the customer clicked the "Notify me when the stock arrives" button for an out-of-stock product, the product will also be listed on this tab. When the item is back in stock, the "ADD TO CART" button will reappear. The customer can quickly receive the notification of the arrival of the product(s) and add the product(s) to the shopping cart to checkout.
Read more
Sales & Promotions: Store Credits
Display Coupon in Member's Account