SHOPLINE's "WhatsApp Order Status Notification" feature will allow the system to send order-related information to the customer via WhatsApp, once a customer places an order.
This article will cover the following:
*Please note before you start: Confirm your store has successfully integrated with a WhatsApp Business Account, for more information on the integration procedure, please refer to this article.
1. Switch on order status notifications
Step 1
Proceed to the SHOPLINE Admin > [Channel Integration] > [WhatsApp] page.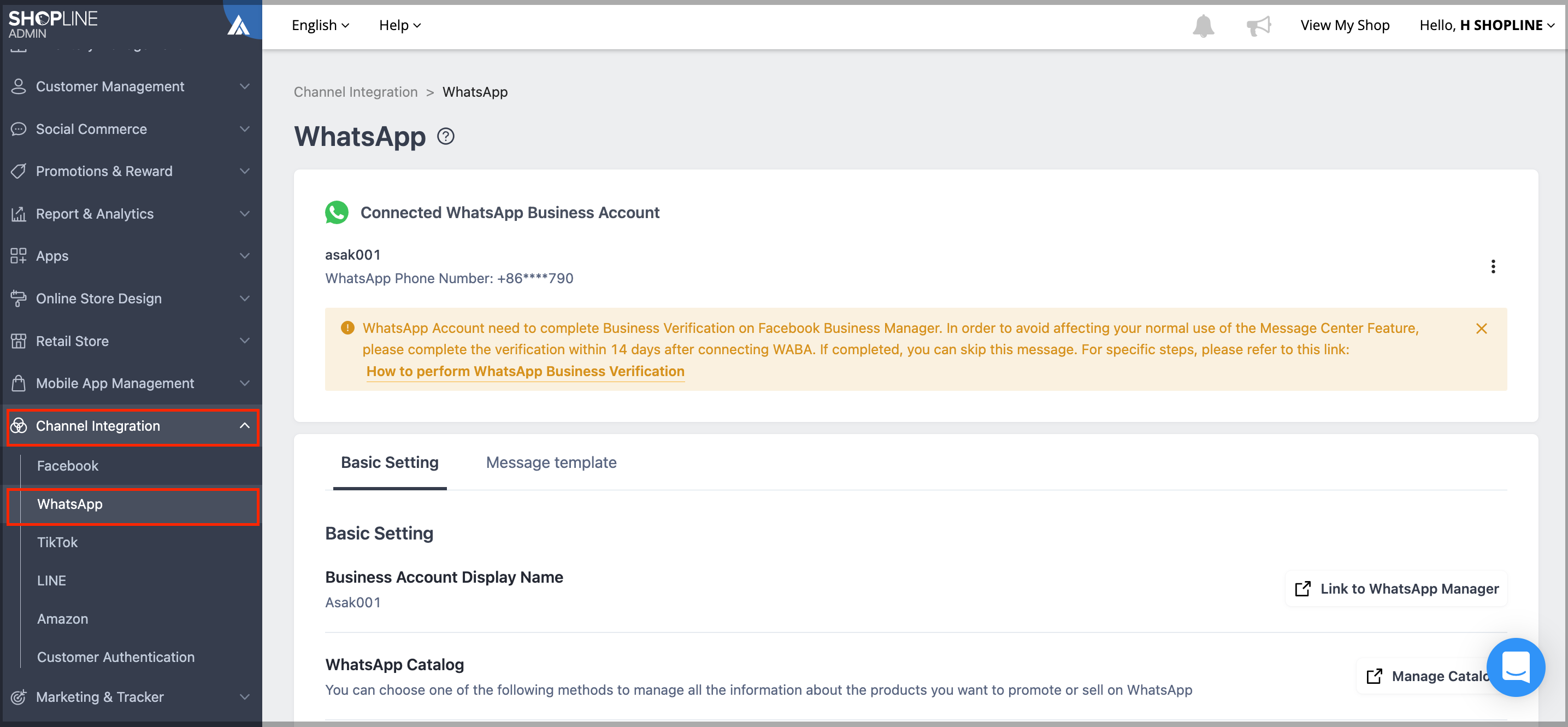 Step 2
Click the button on the right of "Order Status Notification" to switch on the feature.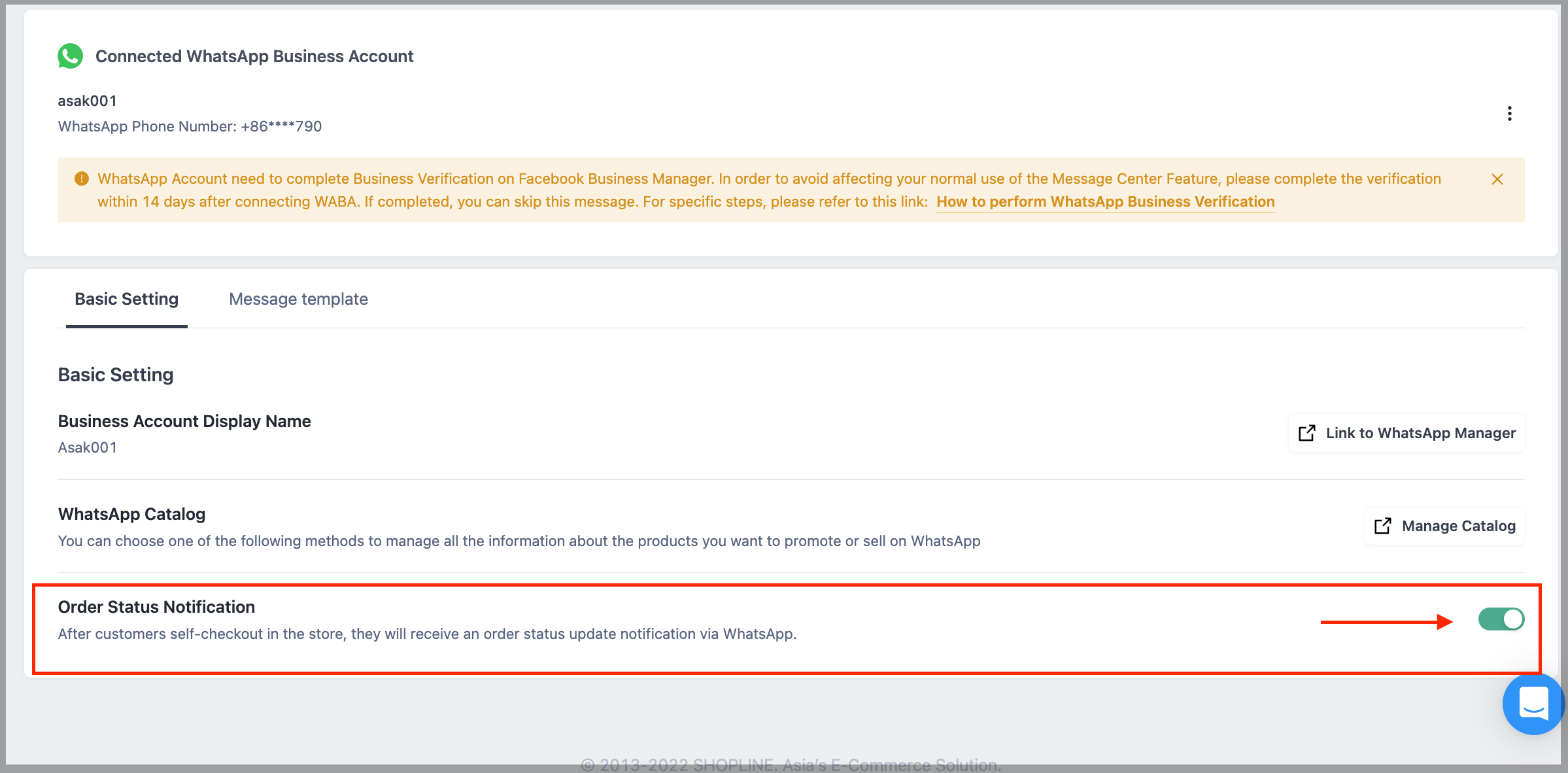 You can check the box for which of the following order statuses you want a WhatsApp notification message to be sent:
Order Created Notification
Order Paid Notification
Order Shipped Notification
Order Delivered Notification
Proof of Payment Notification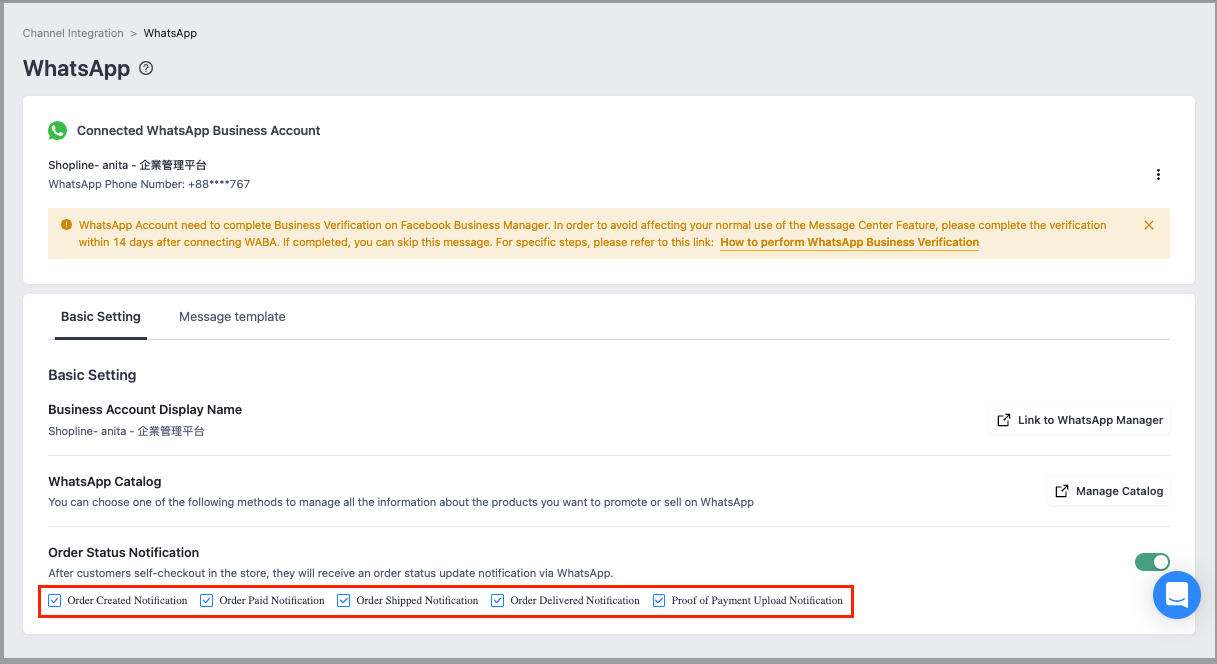 *Notes:
The five notification types are checked by default, you can manually uncheck them.
If you enable this feature and then disable it later, the next time you enable it, the system will automatically check for the notification types you last checked before disabling it.
Once the feature is enabled, at least one type of notification must be checked.

2. Customer places an order via the online store
When a customer places an order at the online storefront, the system will automatically send a corresponding notification message through WhatsApp.
A. Order Created Notification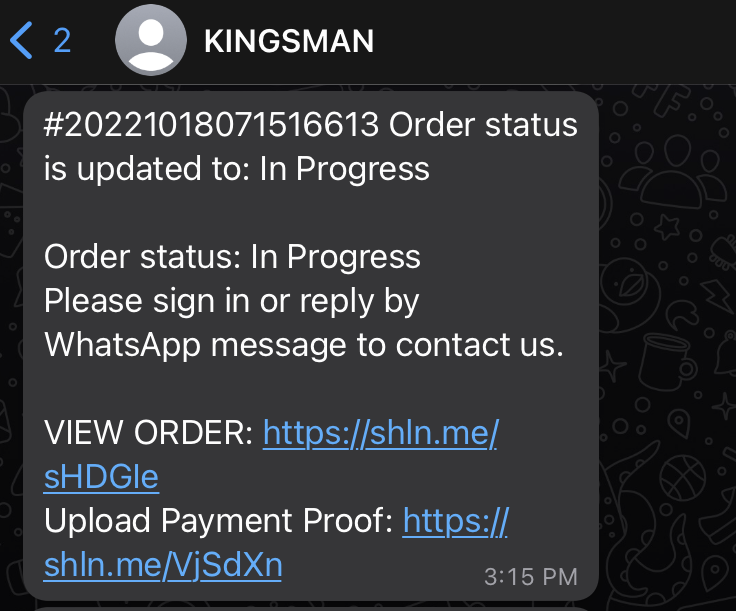 B. Order Paid Notification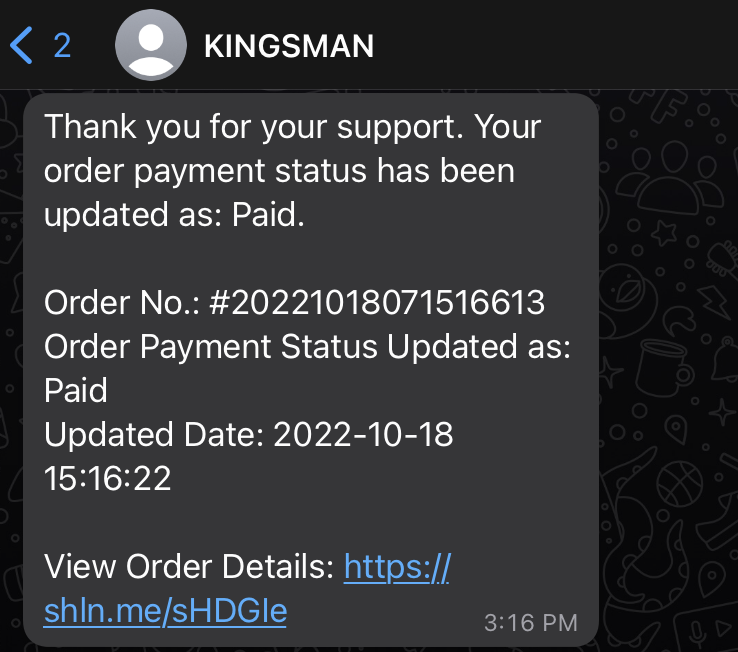 C. Order Shipped Notification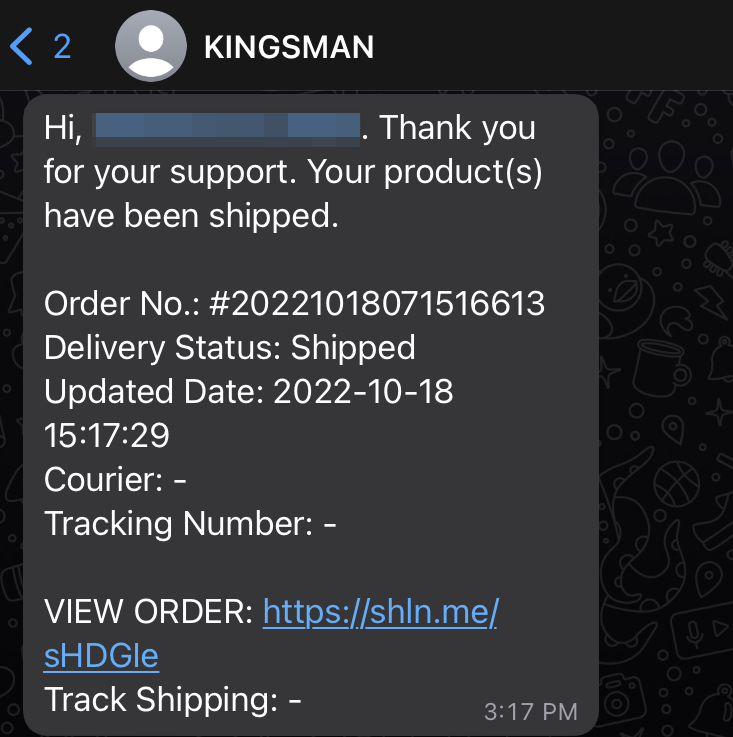 D. Order Delivered Notification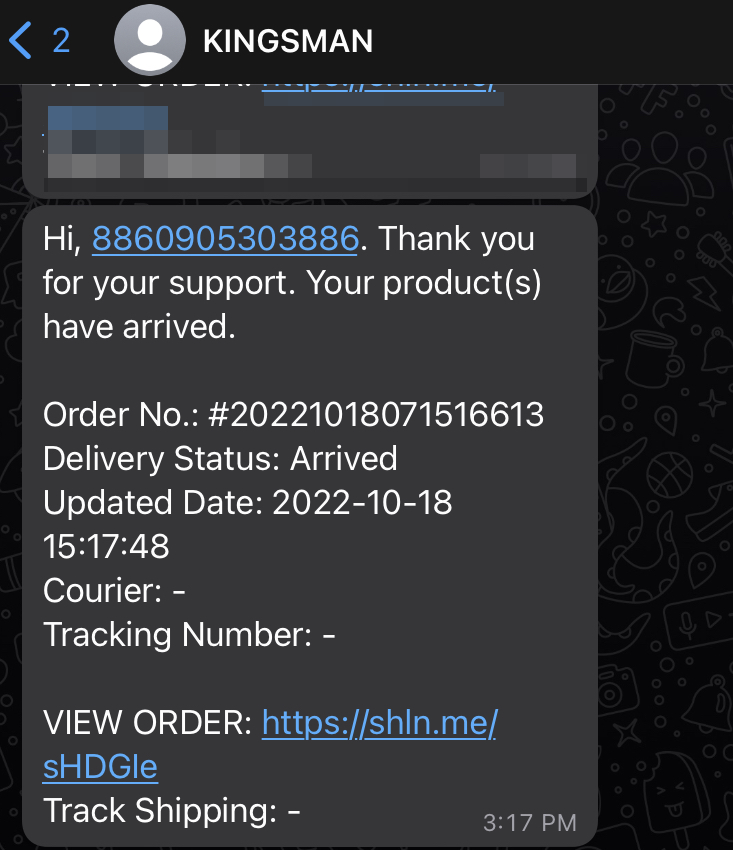 E. Proof of Payment Notification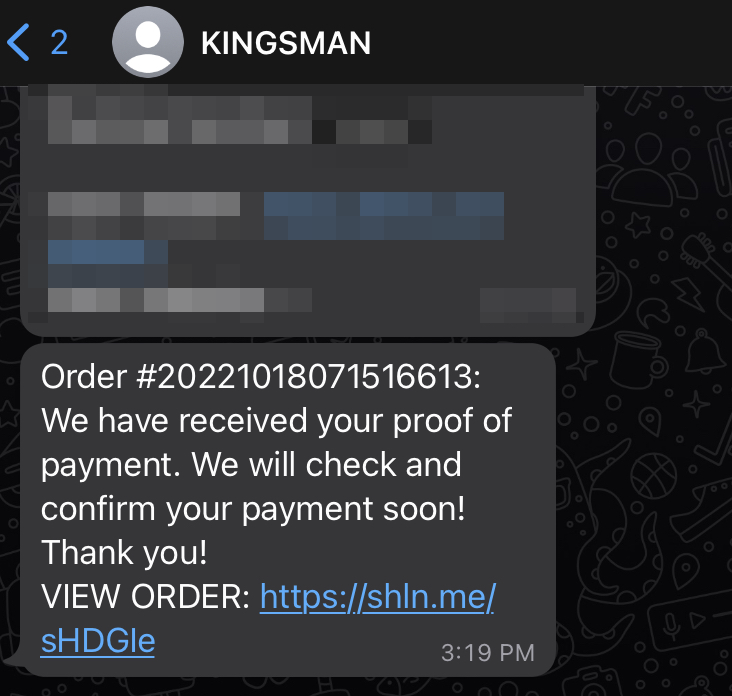 3. Notes
Editing the notification message in the Admin is currently not supported. If you create/delete the message template or edit the preset message template in the WhatsApp Manager, you will be unable to use it in the Message Center.

Whether the system updates the order status automatically or you manually update it, the system will send a WhatsApp order status notification.

The system will use the orderer's phone number to send a WhatsApp order status notification. Please have the customer make sure that their phone number is a valid WhatsApp account in order to receive notification messages successfully.




Read more