Pinterest is a social platform that collects pictures of interests, inspiration, and design. Claim your site to get access to analytics for the Pins you publish from your site, the analytics on Pins that other people create from your site, and let people know where they can find more of your content. If you have a Pinterest account, you can verify your Pinterest domain by doing the following:
1. Create a Pinterest account
Go to https://www.pinterest.com/ to sign up. Skip this if you already have an account.

2. Add your claim website
Expand the menu next to your profile picture on the top right, then click Setting.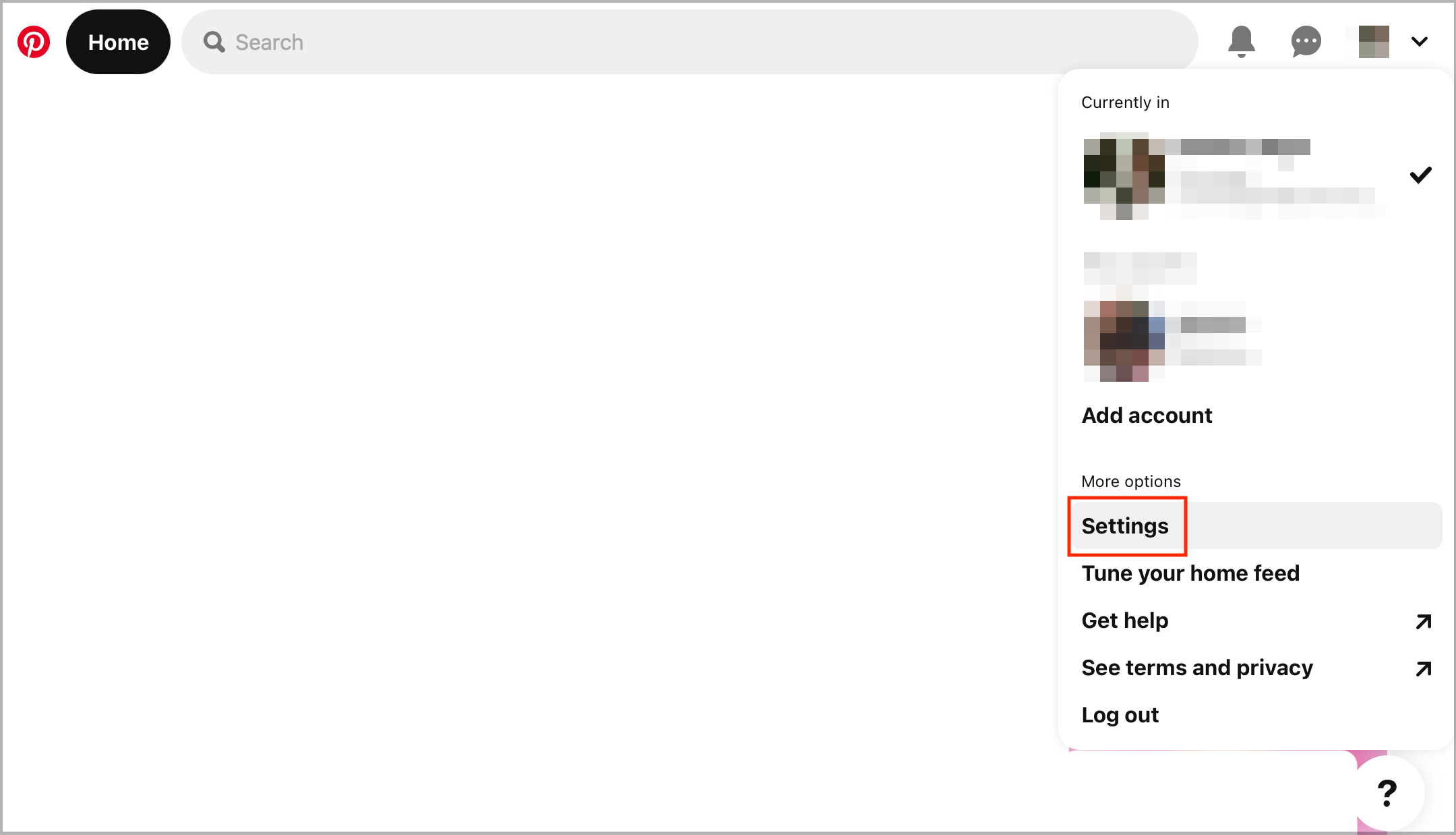 Then click "Claim" and select "claim" for the website.

3. Obtain HTML tag
In the pop-up window, click the field bracket under "Add HTML tag" and copy the numbers only.
This means if your HTML tag is <meta name="p:domain_verify" content="12345678901234567890"/>, please only copy 12345678901234567890.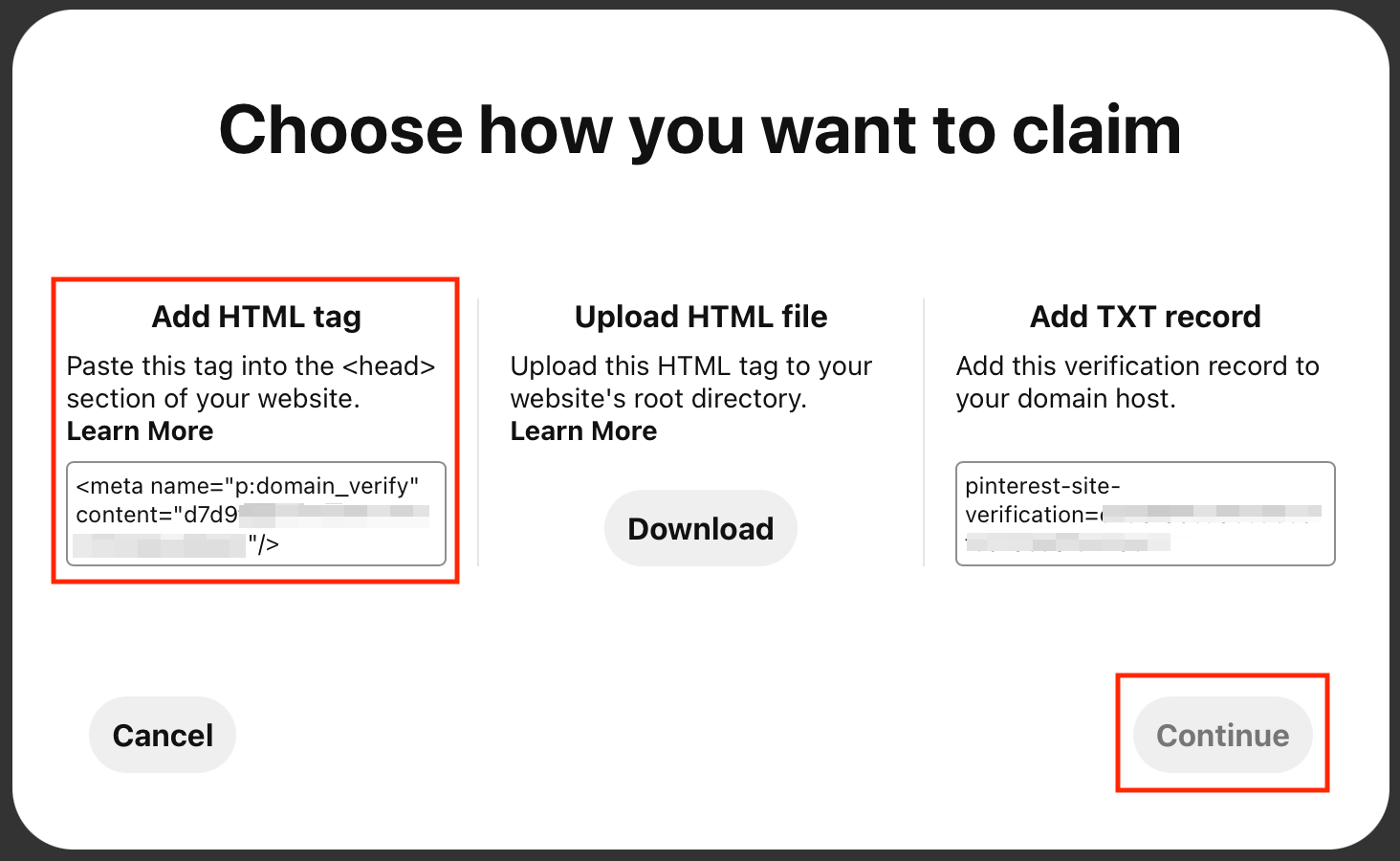 After copying the tag, go to SHOPLINE Admin, go to [Settings] > [Basic Setting]. Paste the tag under "Pinterest Domain Verification" then click Update.

Resume to the pop-up window, you should see the "Continue" button turn red. Click on the button for the next step.
Enter the home website URL and click "Verify".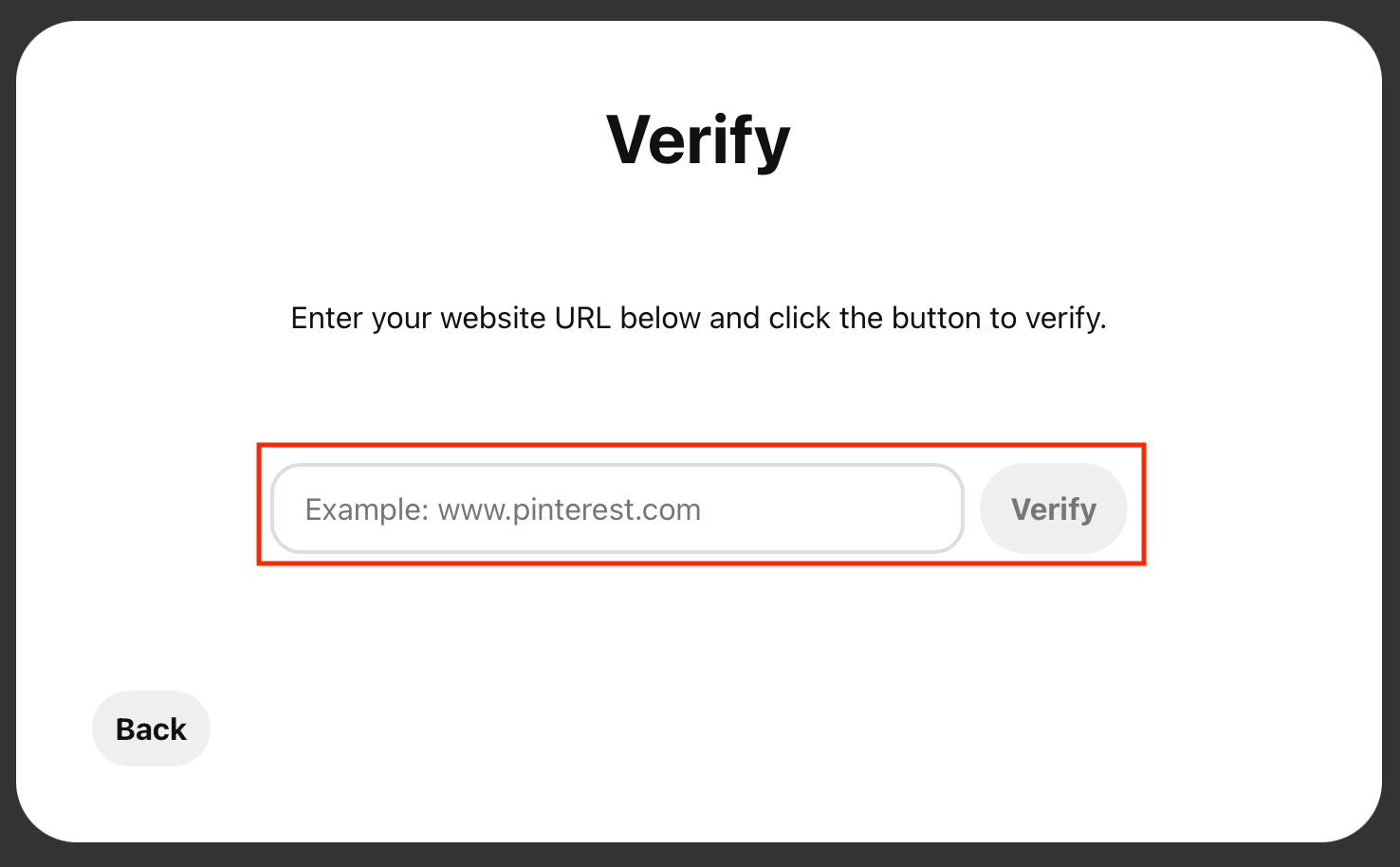 Wait a bit for the verification confirmation.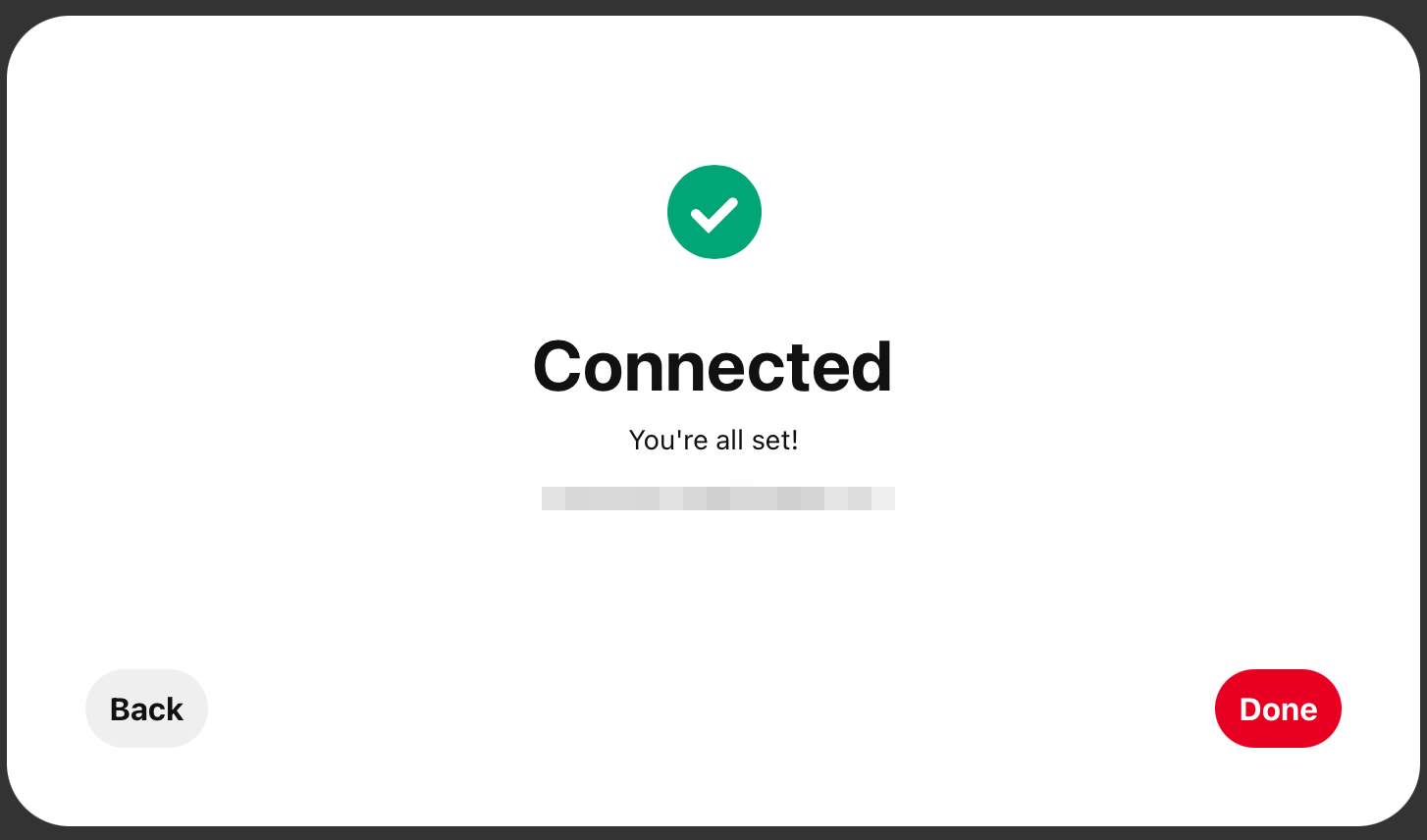 Read more