The Product Promotion Label feature allows merchants to add a special text tag to promotional or limited-edition products, which can help to catch customers' attention and encourage them to buy more from your store.
This article will cover the following:
1. How to add a new Product Promotion Label
Step 1:
In SHOPLINE Admin, go to [Products & Categories] > [Products]. Find the product you want to change the settings for, then click [Edit] and go to the [Settings] tab.

Step 2:
On the Product's settings page, scroll down to the [Tags] section. Click the [Edit] button next to [Product Promotion Label] to add a new Product Promotion Label.
Step 3:
Add and edit the Product Promotion Label for all supported languages in the popup window.

Please note:
Each Product Promotion Label must be 20 characters or less (including spaces, numbers and symbols). If your label is more than 20 characters, an error message will appear and you will not be able to save it.
If you leave the Product Promotion Label field blank for other languages, the system will display the label in your store's primary language for all languages by default.
You can only add one Product Promotion Label per Product.

Step 4:
After you have finished editing the Product Promotion Label, press [Save]. Then click [Update] at the bottom of the product's page in SHOPLINE Admin. The product label will now appear in the upper left-hand side of the product's photo on your storefront. You can make changes to the Product Promotion Label by clicking [Edit].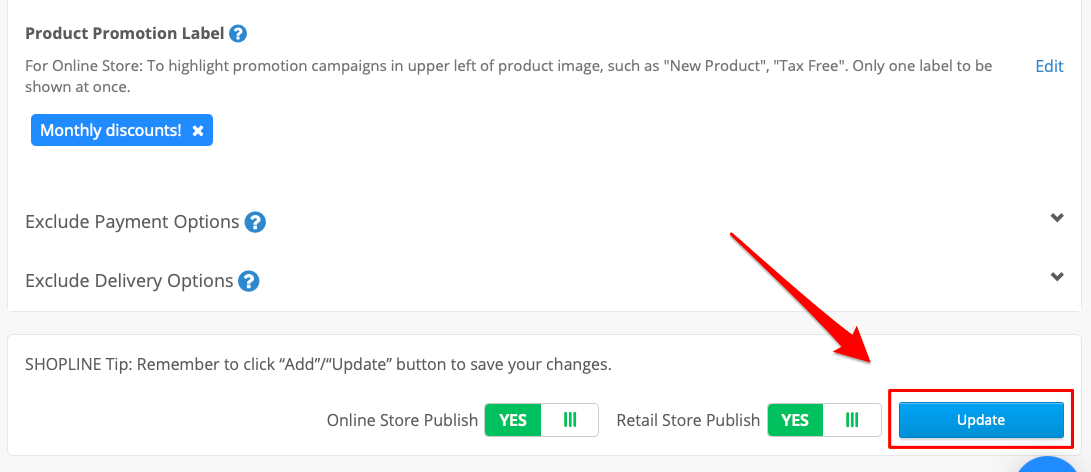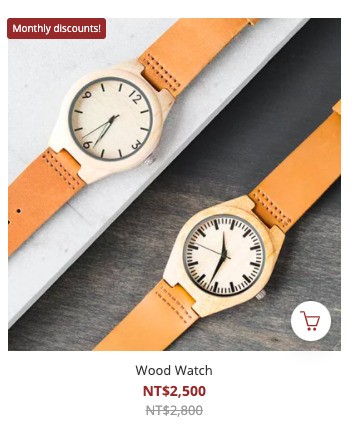 If you want to delete a Product Promotion Label, you can do so by clicking the [X]. Remember to click [Update] to remove the Product Promotion Label from the product on your storefront.

2. Product Promotion Label storefront display
Product Promotion Labels will be displayed in the top right-hand corner of a product's photo in the following places on your store:
Category page

Search page
Promotion page


Advanced Page Single Product Element

Advanced Page Category Element

"Related Products" section on Product Detail page


3. Notes
Product Promotion Labels are supported for all storefront themes, browsers, and devices.

Please note: If you are using the Phillia theme, please note that some of the text for longer Product Promotion Tags may still be cut off, even if the label is 20 characters or less.

If a product has a members-only price, this tag will be displayed ahead of a Product Promotion Label.


Read more: