SEO settings allow you to enter the front-end name of the advanced tab for easy identification with your customers. Meanwhile, the SEO settings function can increase the exposure of your web pages on search engines, prepare optimized search results for the website, and make it easier for customers to browse your web pages when they search with keywords, hence increasing traffic.
⚠️ Before you begin:
Currently,

SHOP Builder

only supports Ultra Chic, Kingsman, Varm, and Philia theme templates.
After creating a page using

SHOP Builder

, the page can still be displayed even if you switch to other theme templates, but it cannot be edited and the layout may be messed up. Please take note of this before publishing the page.
1. SEO settings
Step 1
Proceed to SHOPLINE Admin > [Online Store Design] > [Pages] and click the [Advanced Page / Edit] button to open the Advanced Page setup.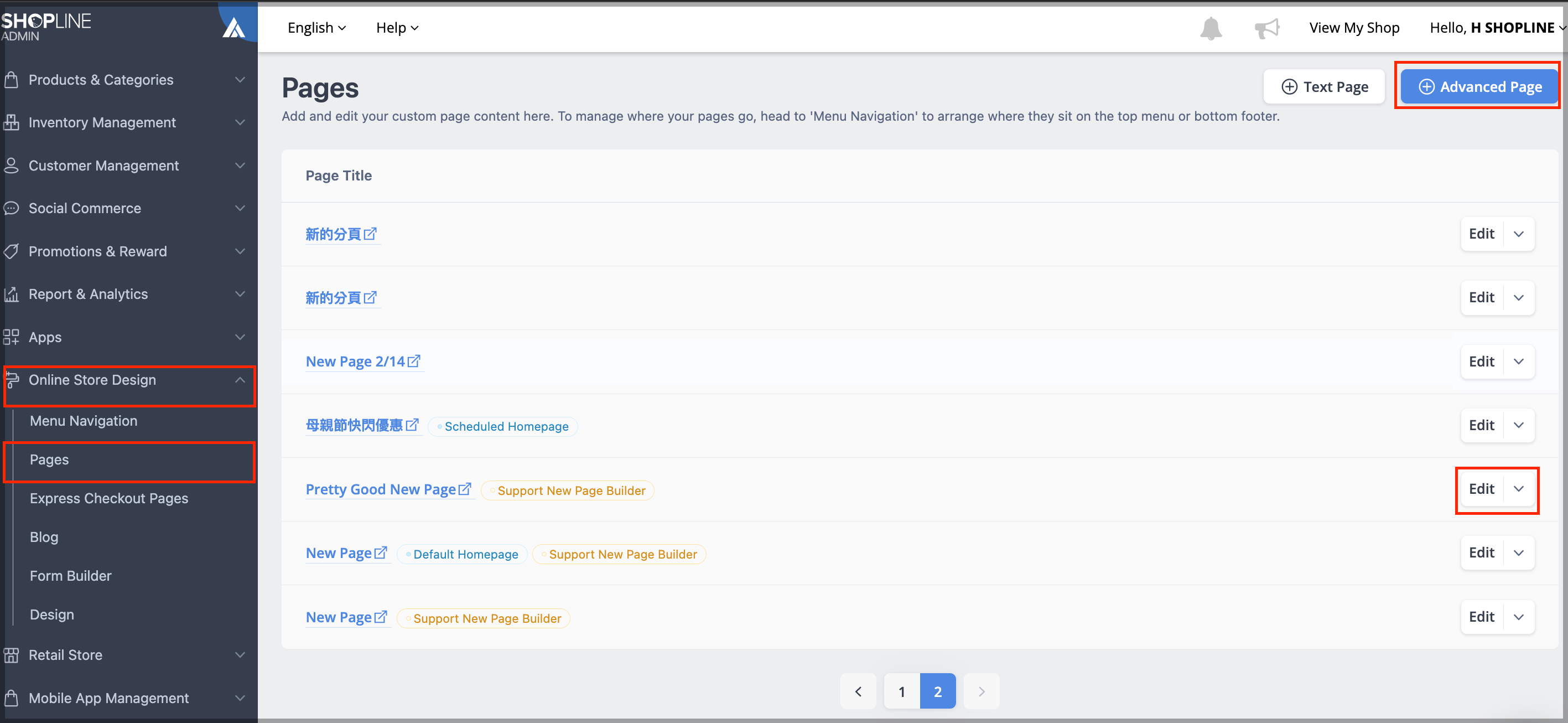 Step 2
Click the SEO icon on the left menu bar.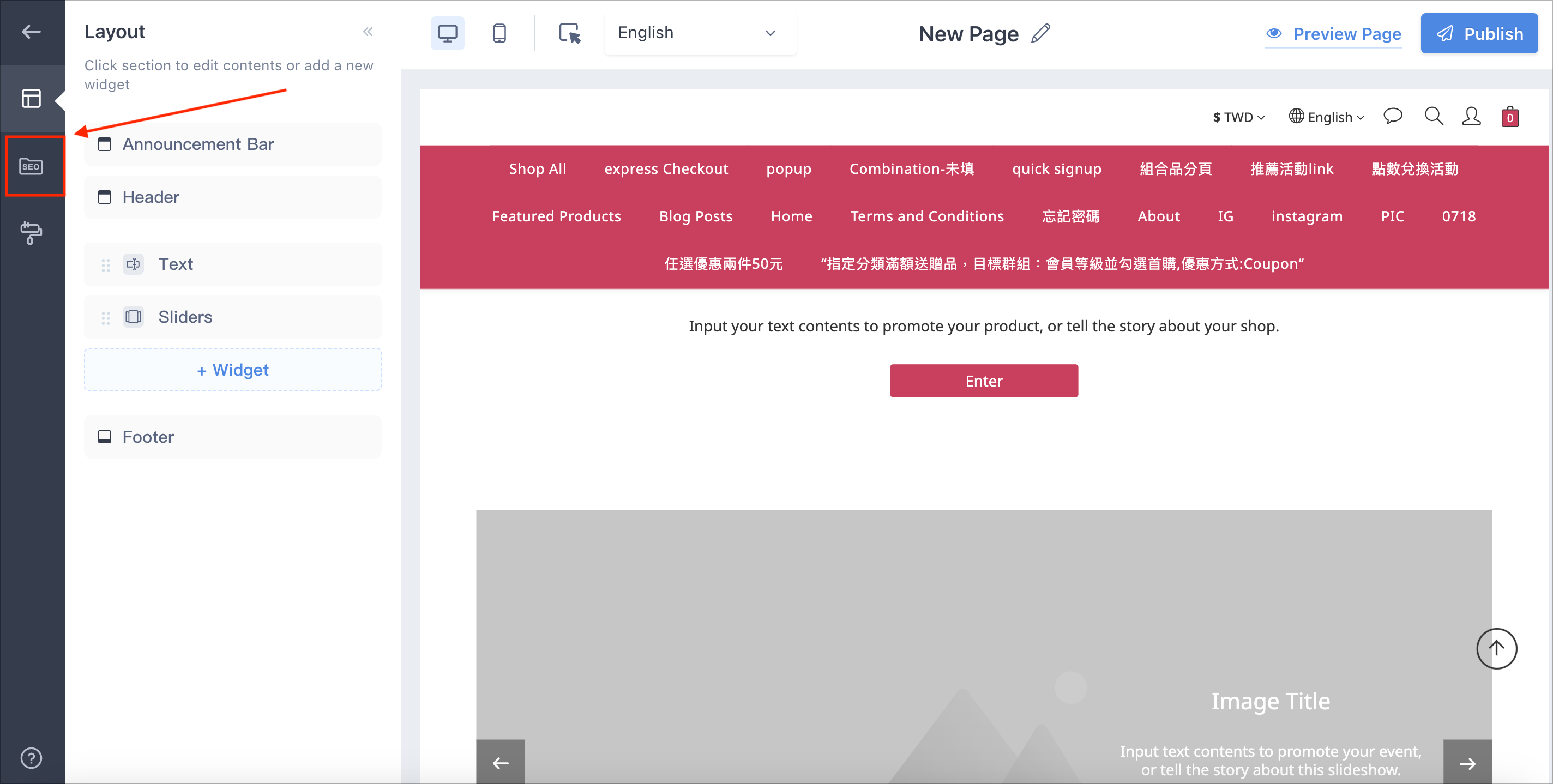 Step 3
Enter the keywords and SEO-friendly URL (alphanumeric characters only).

*Note:
The SEO link is set to include the page title by default. If you do not want the SEO link to include the page title, please enter the SEO link first to remove the default page title text.

The SEO links, like the address of each page, will appear at the end of the page URL.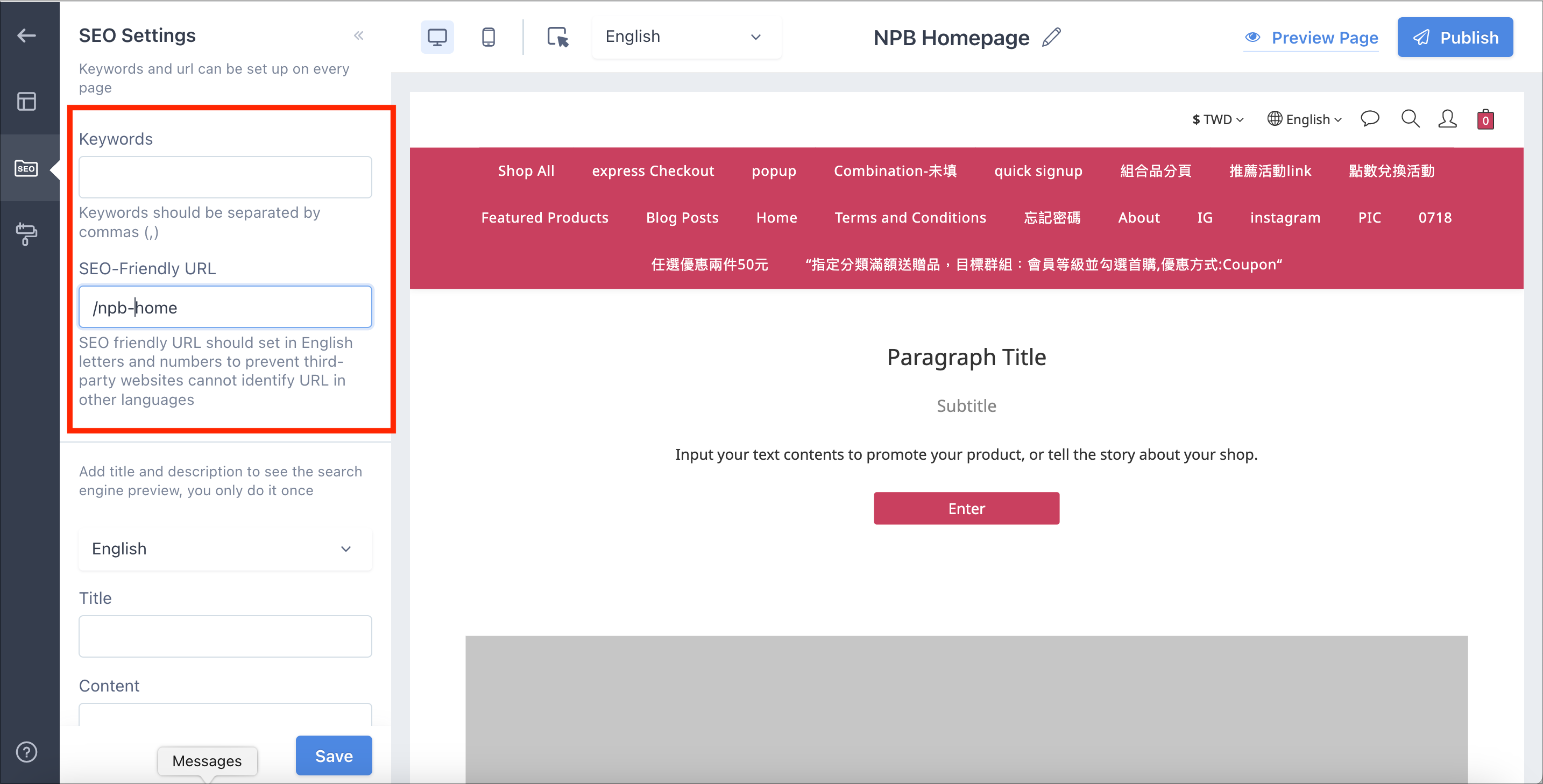 Step 4
Enter the title and content.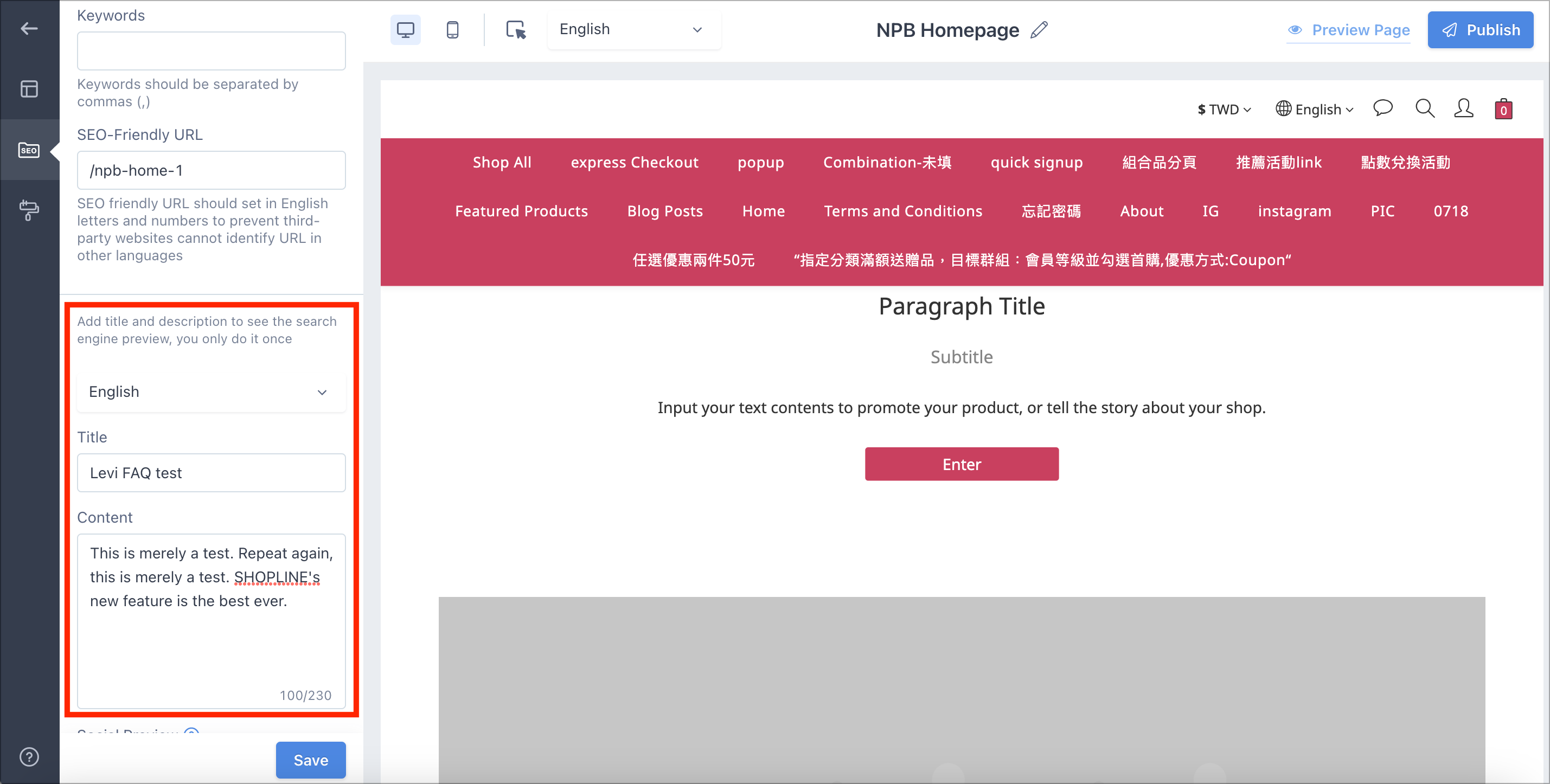 Upload a social preview image.
*Note:
It is recommended to upload images with sizes compliant with the guidelines of third-party social media platforms. In addition, as each platform has its own operational schedule for updates,

the changes may not take effect instantly after uploading

.
If you choose an Advanced Page as your default homepage and use a Domain URL, the system will hide the Social Preview block.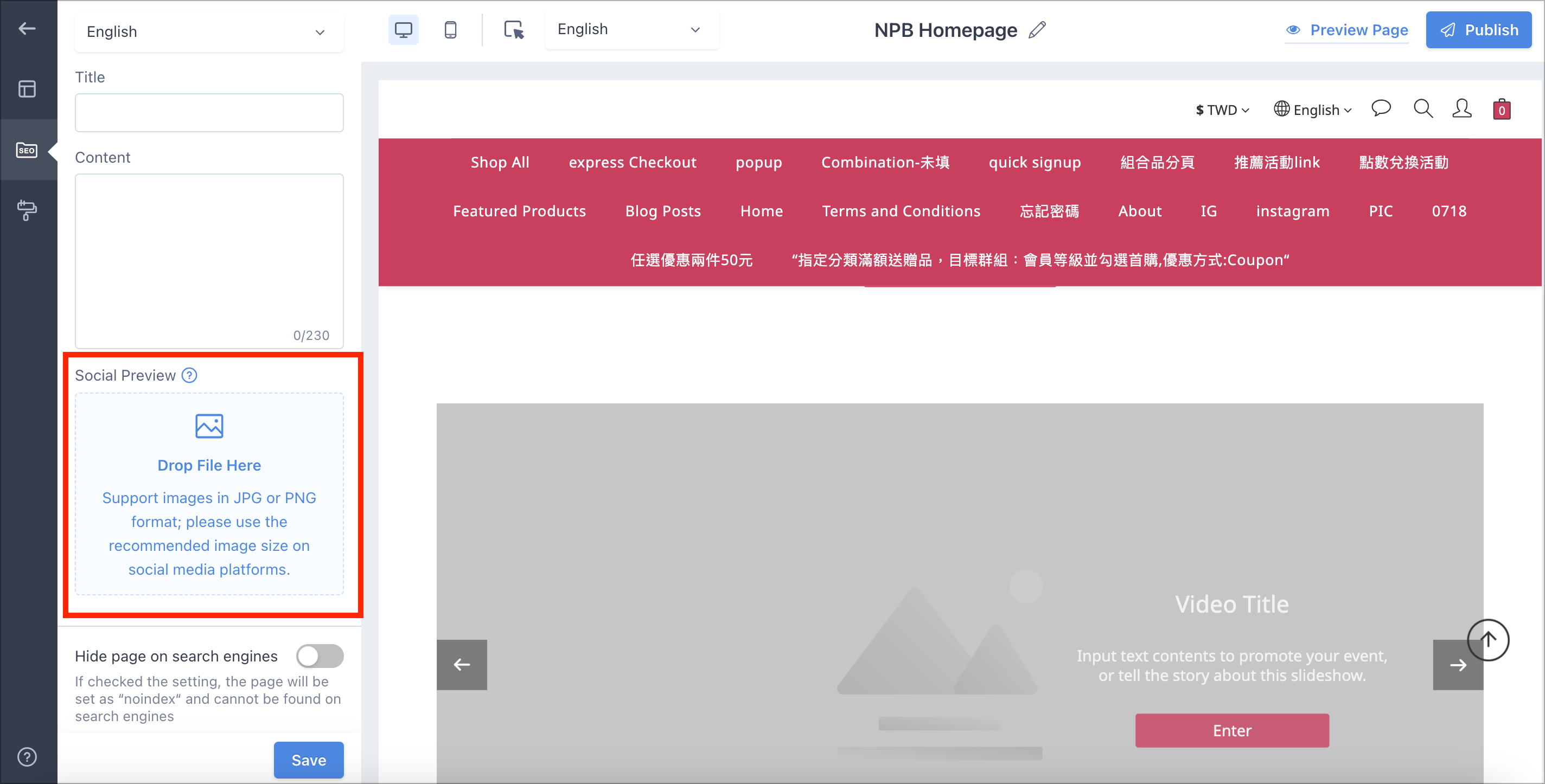 You can preview the search results once the setup is complete.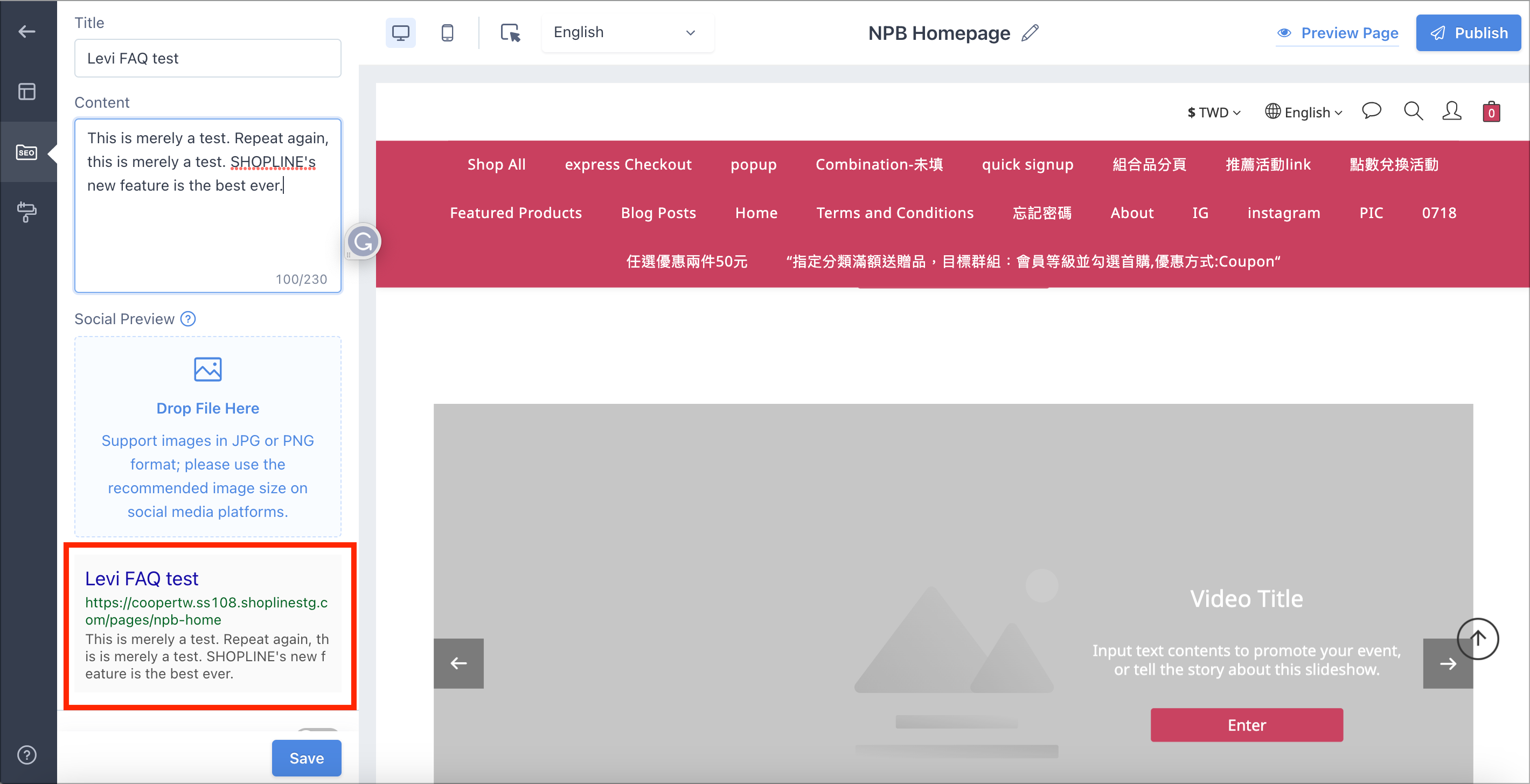 *Note: Click this tab at the storefront, and the tab name will display the "Title" set in the SEO settings.

Step 5
You can choose whether you want this page to be searchable on the search engines.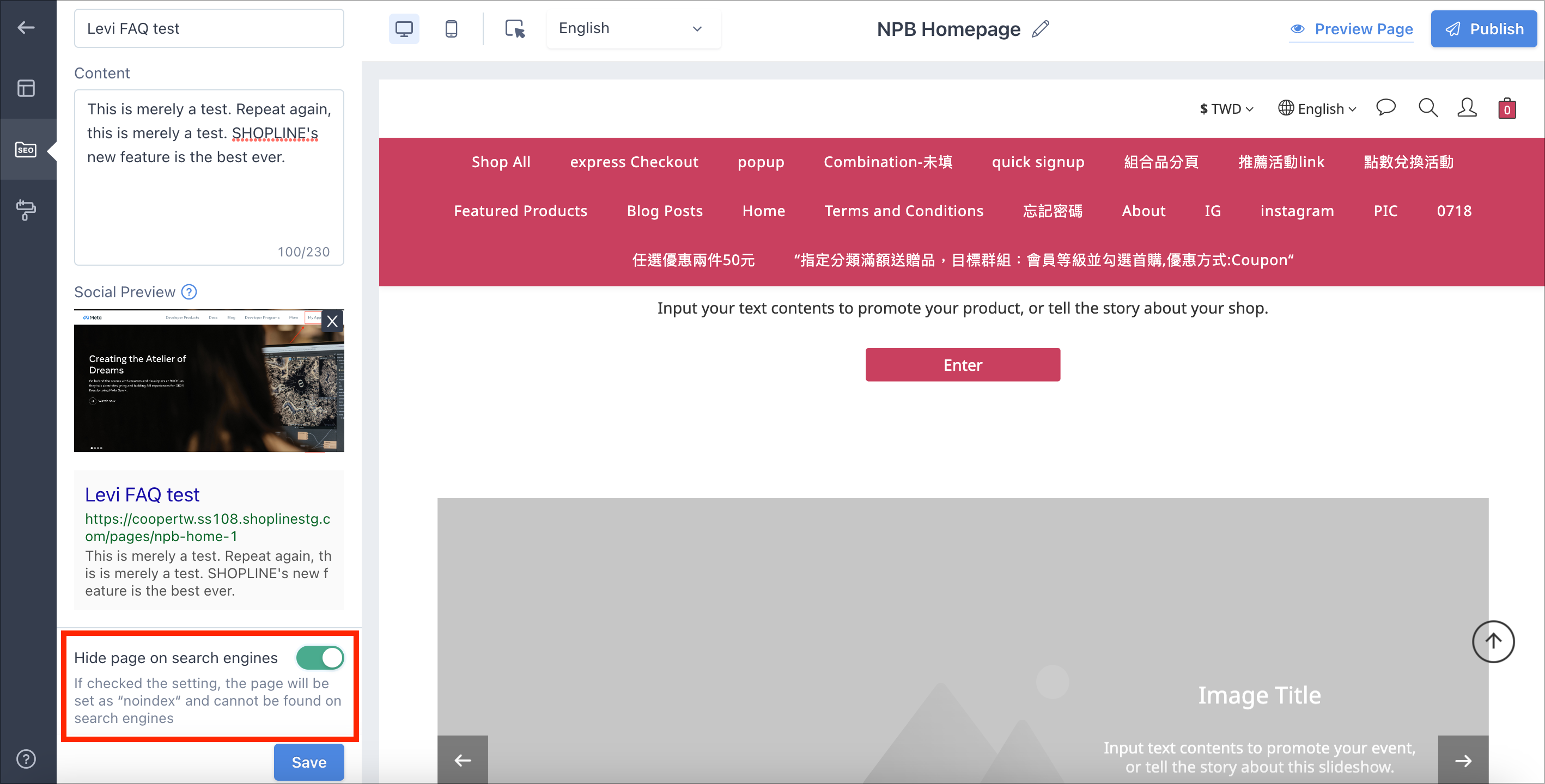 Step 6
Upon completing the process above, click Save first, and then click the Publish button at the top right to save all edits in this tab.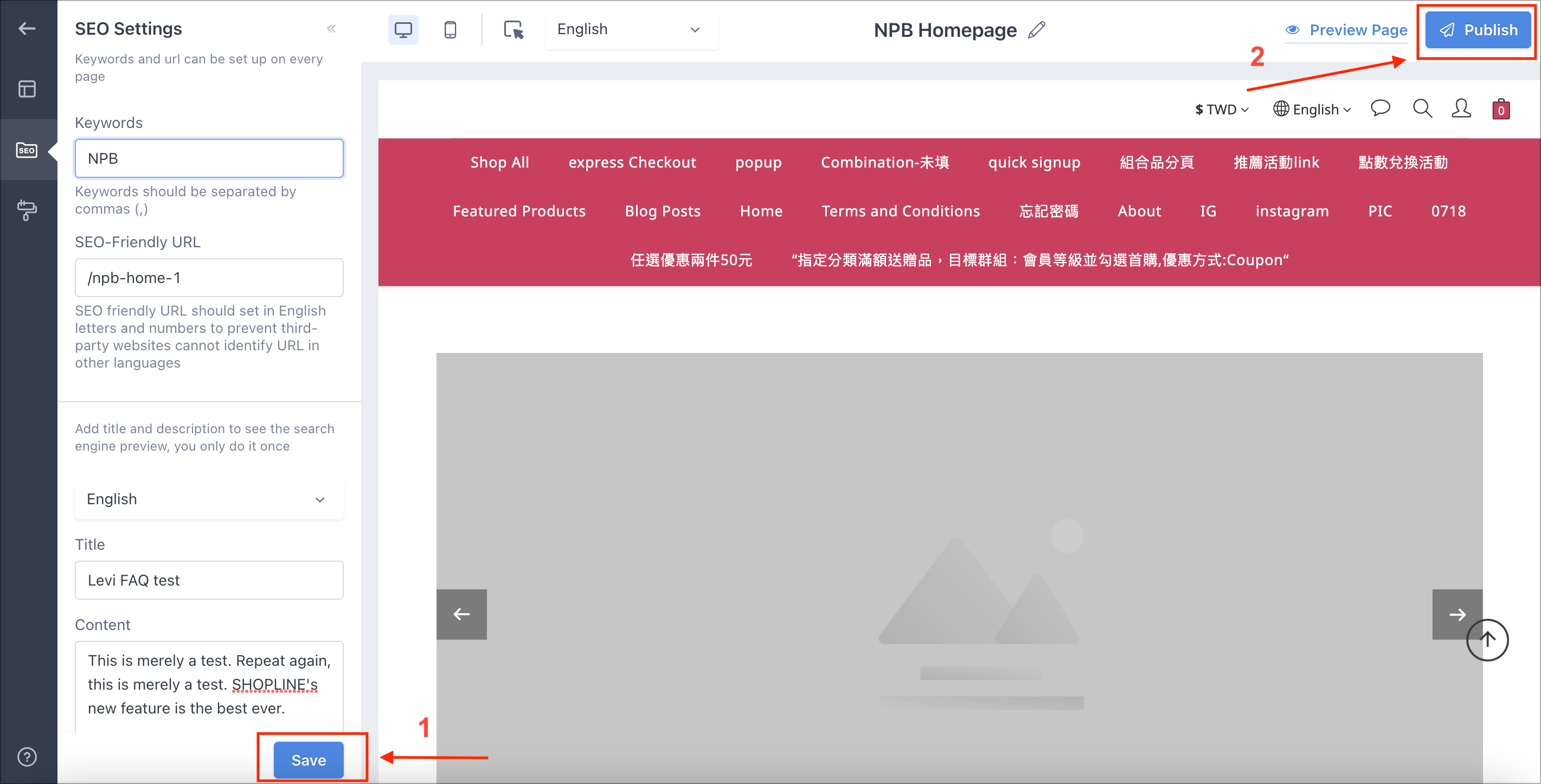 For more information related to SEO, please refer to this article.
Read More