SHOPLINE's Smart OMO is the ultimate solution to integrate online shopping and offline service. It breaks the limit between devices, provides customers with a more integrated shopping experience, and allows merchants to capture clear information of customers, all of which benefit from the arrangement of push notifications, promotions, and campaigns.
1. Reviewing member's spending
After searching a member's profile, you will see the spending overview, including the following:
Accumulated Spending Amount: Total value of orders created through all channels - Total cancelled order amount + Paid off pre-order amount (retail store) - Outstanding pre-order amount - Total returned amount (retail store) + Total edited order amount (online store)
Total Purchases: The total number of purchases created through all channels - The total number of cancelled purchases
*Note: A purchase is considered cancelled when all products in the respective purchase are cancelled.
Average Purchase Value: Accumulated purchases ÷ number of shoppers
*Note: The member profile is updated daily, and the previous day's information will be updated before 8:00 am.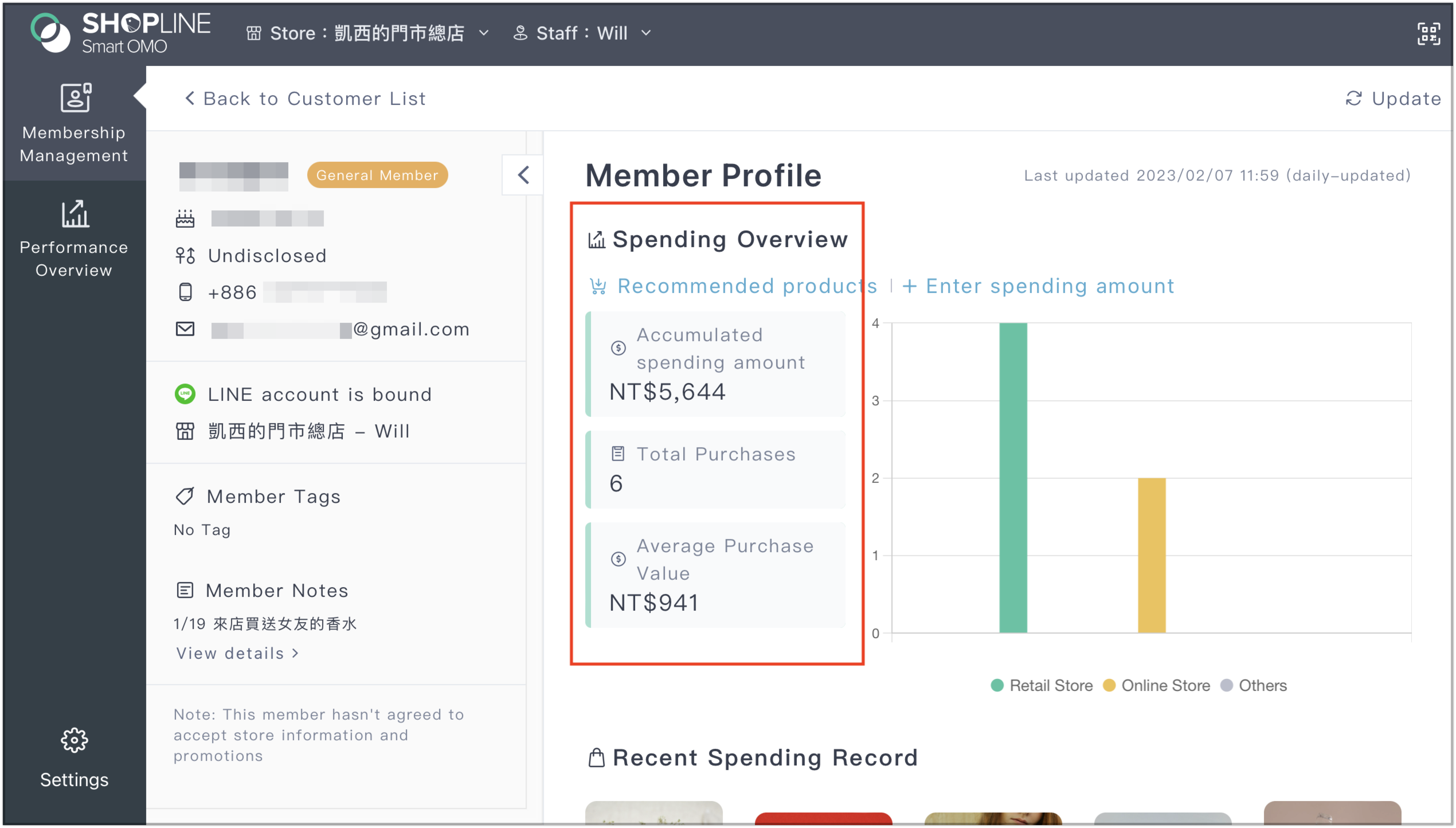 A comparison chart of the number of purchases in retail stores, online stores, and others is shown on the right.
Retail Store: Transaction made from POS + Smart OMO
Online Store: Transactions made from the official website (including orders from Message Center, Social Commerce, and Post Sale)
Others: API and other imported transactions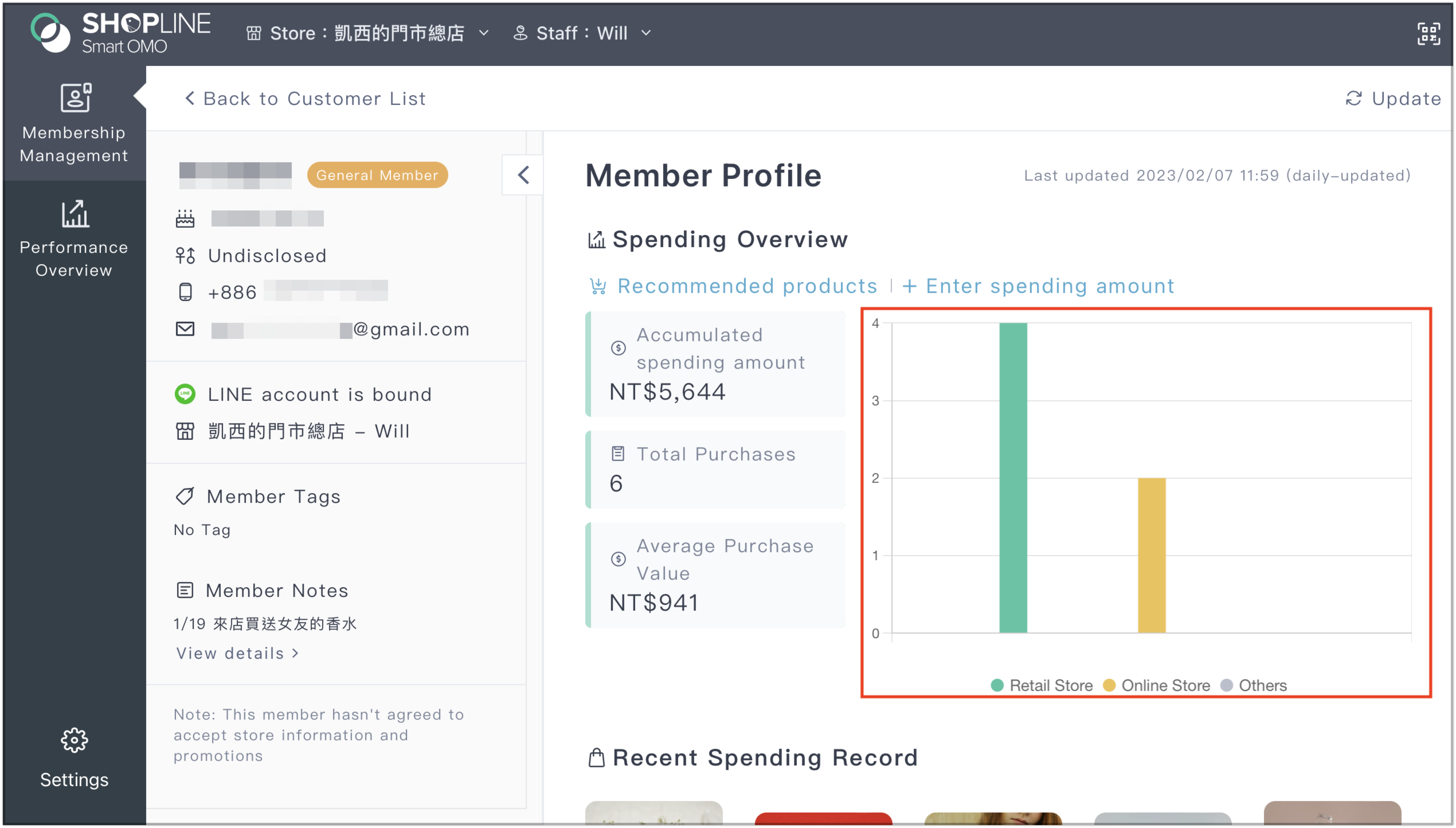 On the bottom page, you can find the recent spending record which lists products recently purchased by members. Staff members can recommend relevant products based on this section to members and ask if they wish to repurchase them. This can help boost customer stickiness and generate upselling while maintaining friendly services.
For example, the staff learns that the customer purchased a sports jacket from the recent spending record, so she recommends matching tops, shoes, and socks for the customer.
*Notes:
The products are listed in order from newest to oldest within a one-year time interval.
Transaction records for cancelled orders and POS returns will not be displayed.
The recent spending record is updated hourly.
The product title is limited to a maximum of 2 rows. Any excess of the title will be substituted with "...". If you wish the product title fully displayed, please ensure your title doesn't exceed the following character limit:
Chinese: 13 Chinese characters
English: 27 English characters

Tap View details to view the member's previous spending record.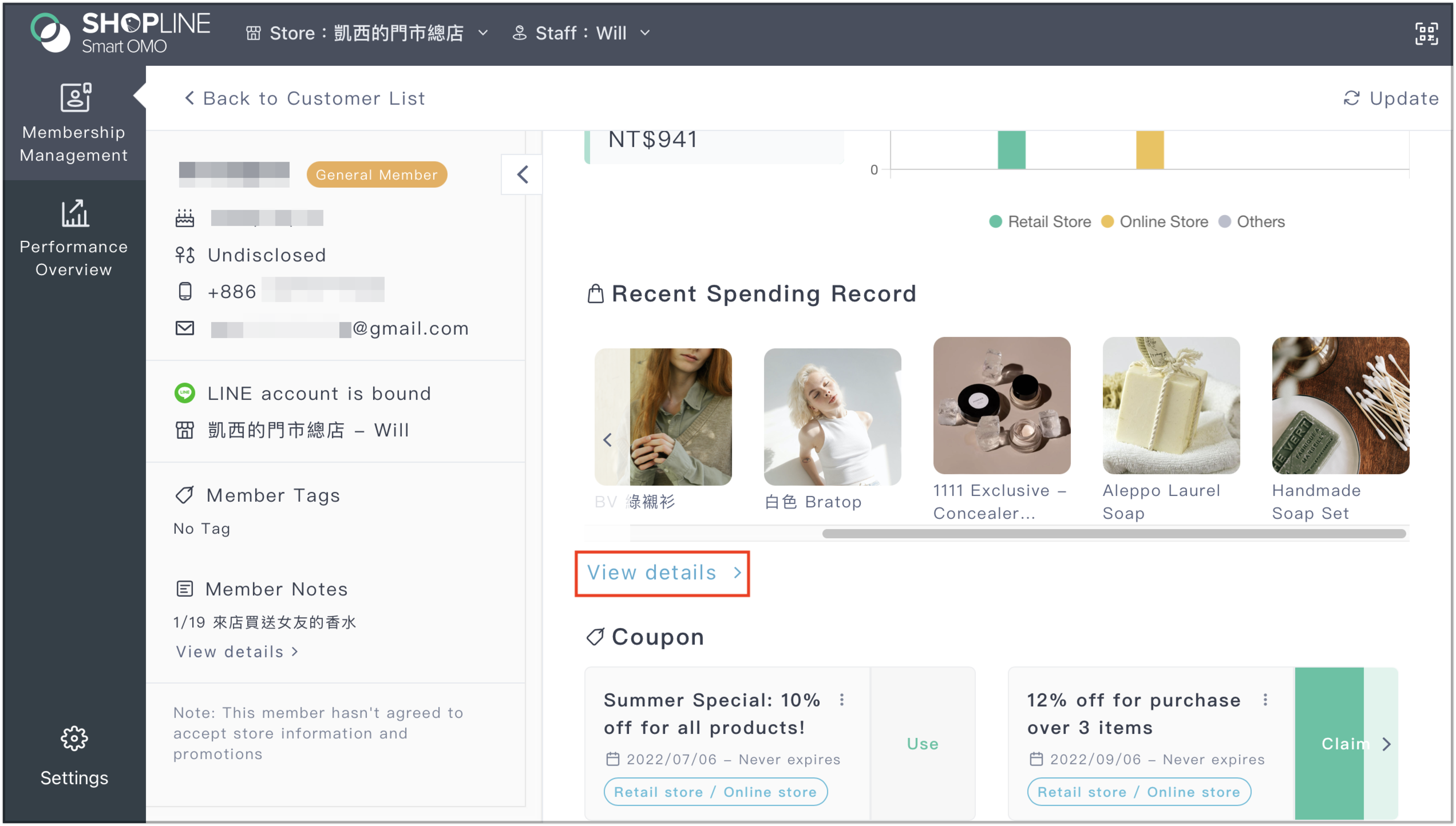 Spending records include transactions from retail stores, online stores, API, and other imported transactions.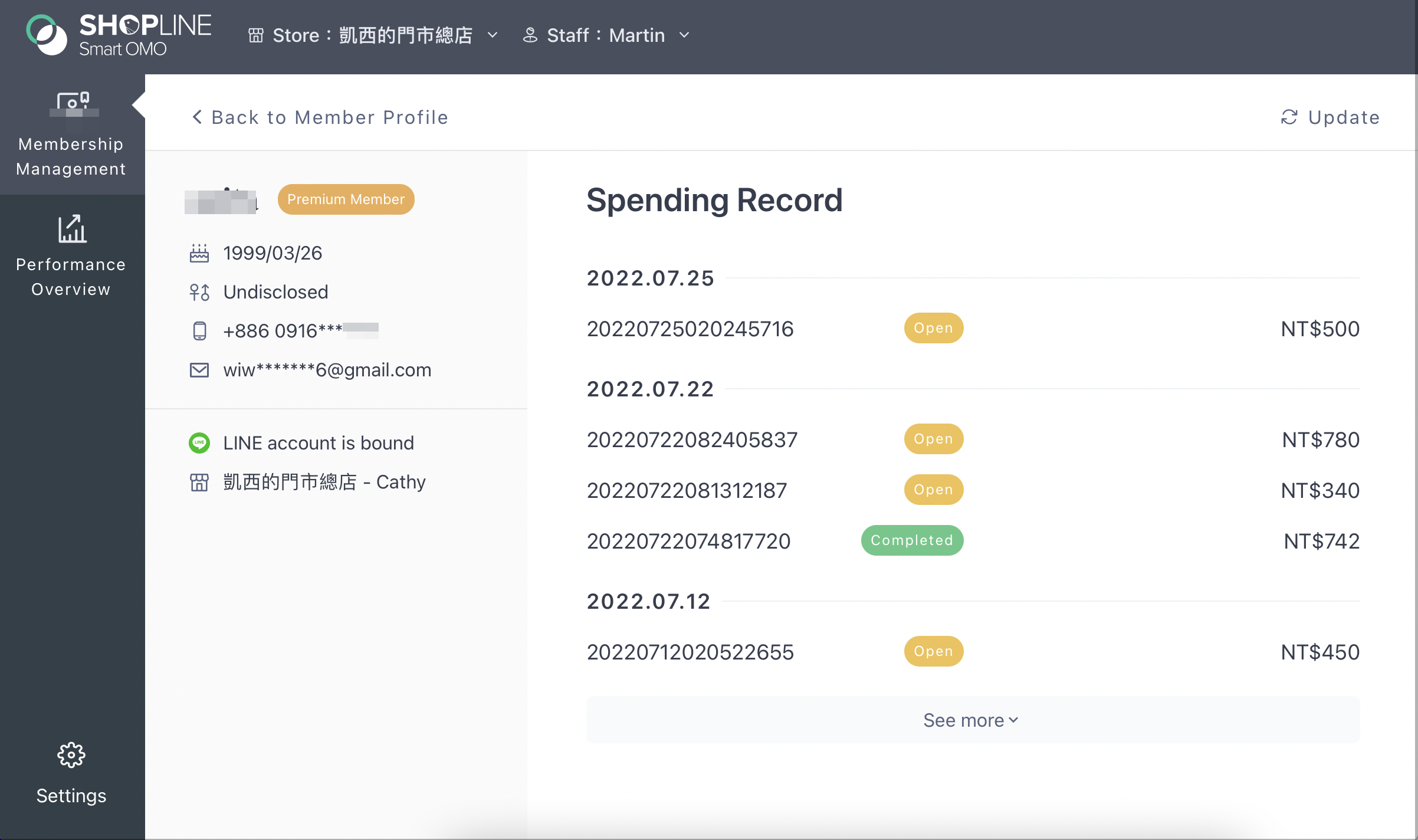 *Notes:
The spending records are updated in real-time.
If retail store staff recommends products to customers with "Recommended product," the completed order will be recorded as online store order. For more information, please refer to this article.
The spending records completed in the retail store will show the store name.
Read more