SHOPLINE's upcoming "LINE Ads Tag" feature will support merchants in tracking advertisement performance with the event tracker when running ads, allowing them to modify their strategy accordingly.
1. Steps to set up
Step 1
Proceed to SHOPLINE Admin > [Marketing & Tracker] > [Tracker Settings]. In the "Add tracker" section, there will be a button for "Line Tag (LAP)".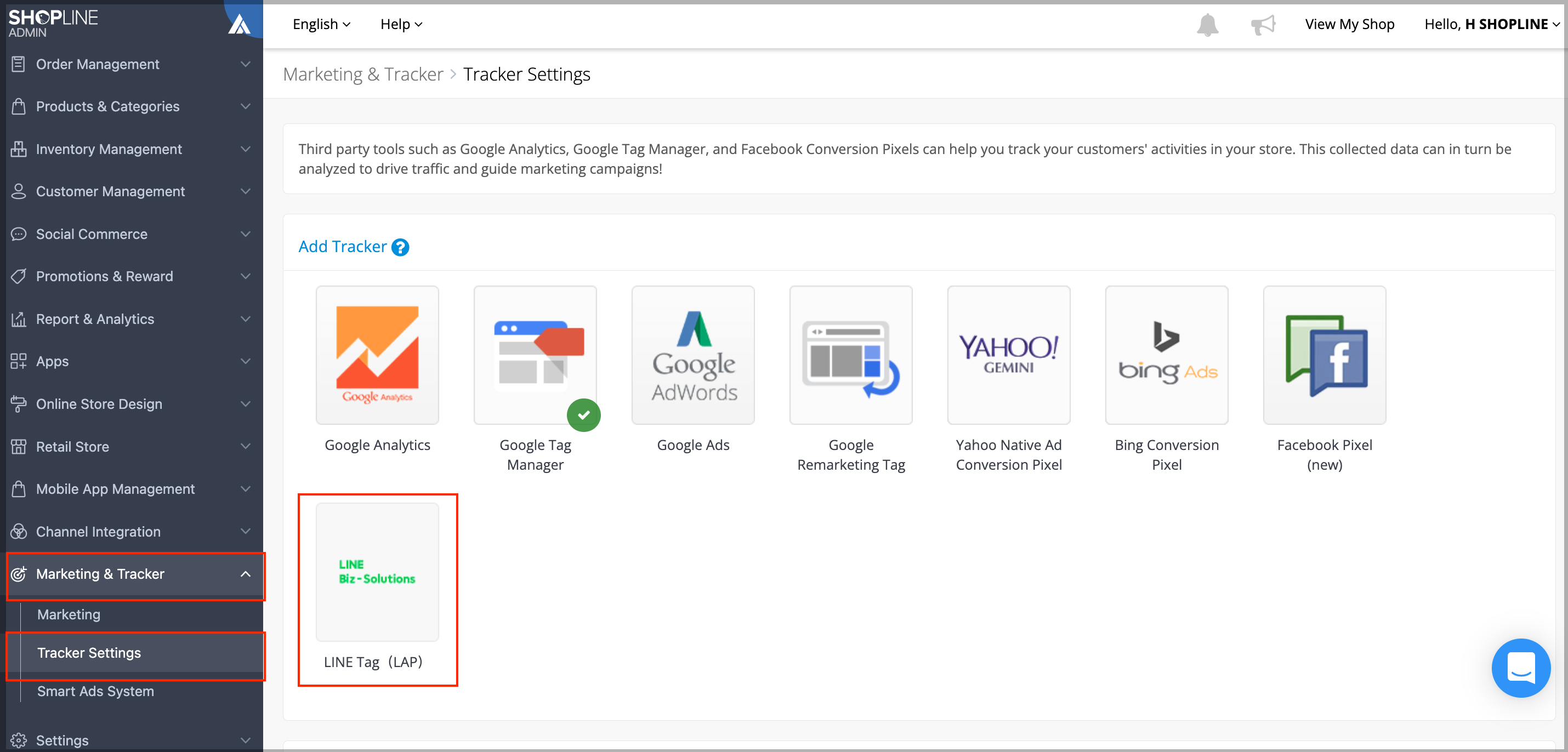 Step 2
A. Event Tracker
Click the "LINE Tag (LAP)" button, which will automatically add the Tag to the event tracker field. Editing is not supported here.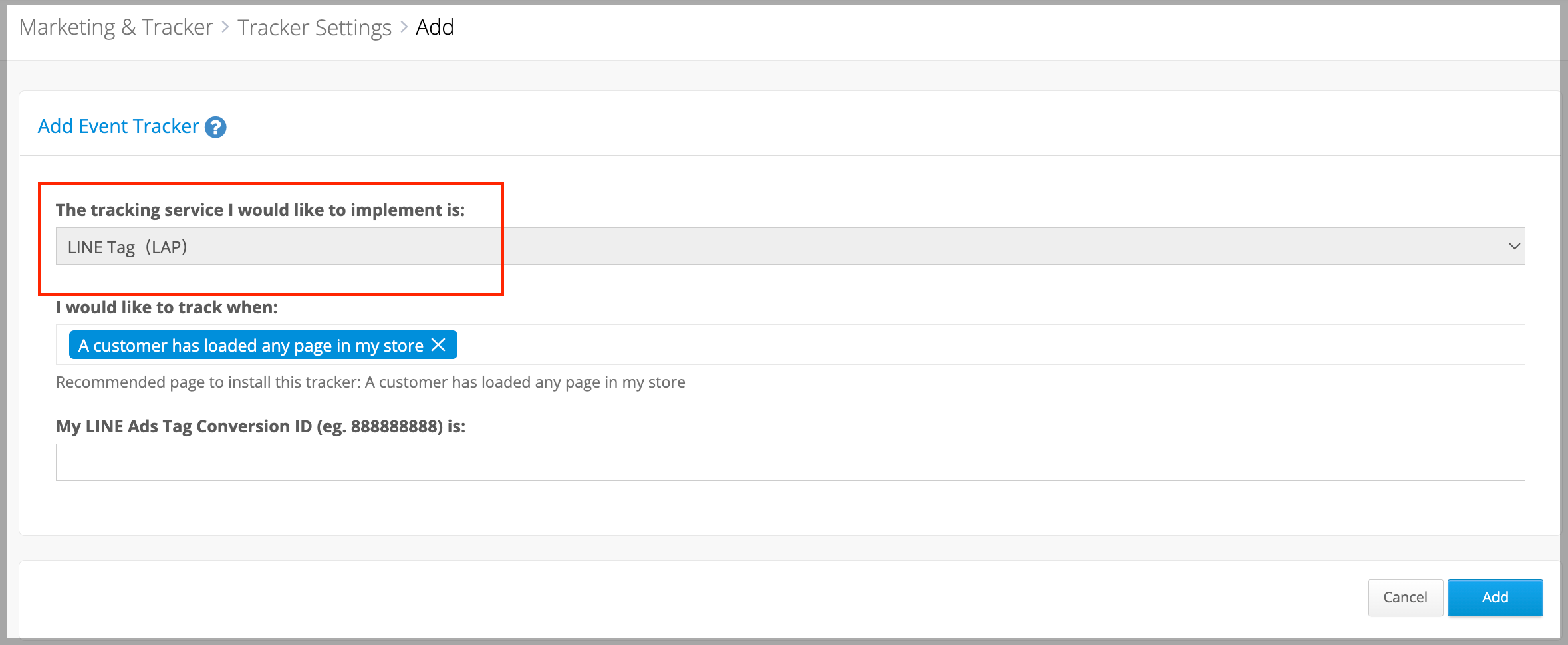 B. Tracking event
Click on the blue box under "I would like to track when", to select multiple events to track according to your needs. You will be able to track the behavior and events of each customer in the online store.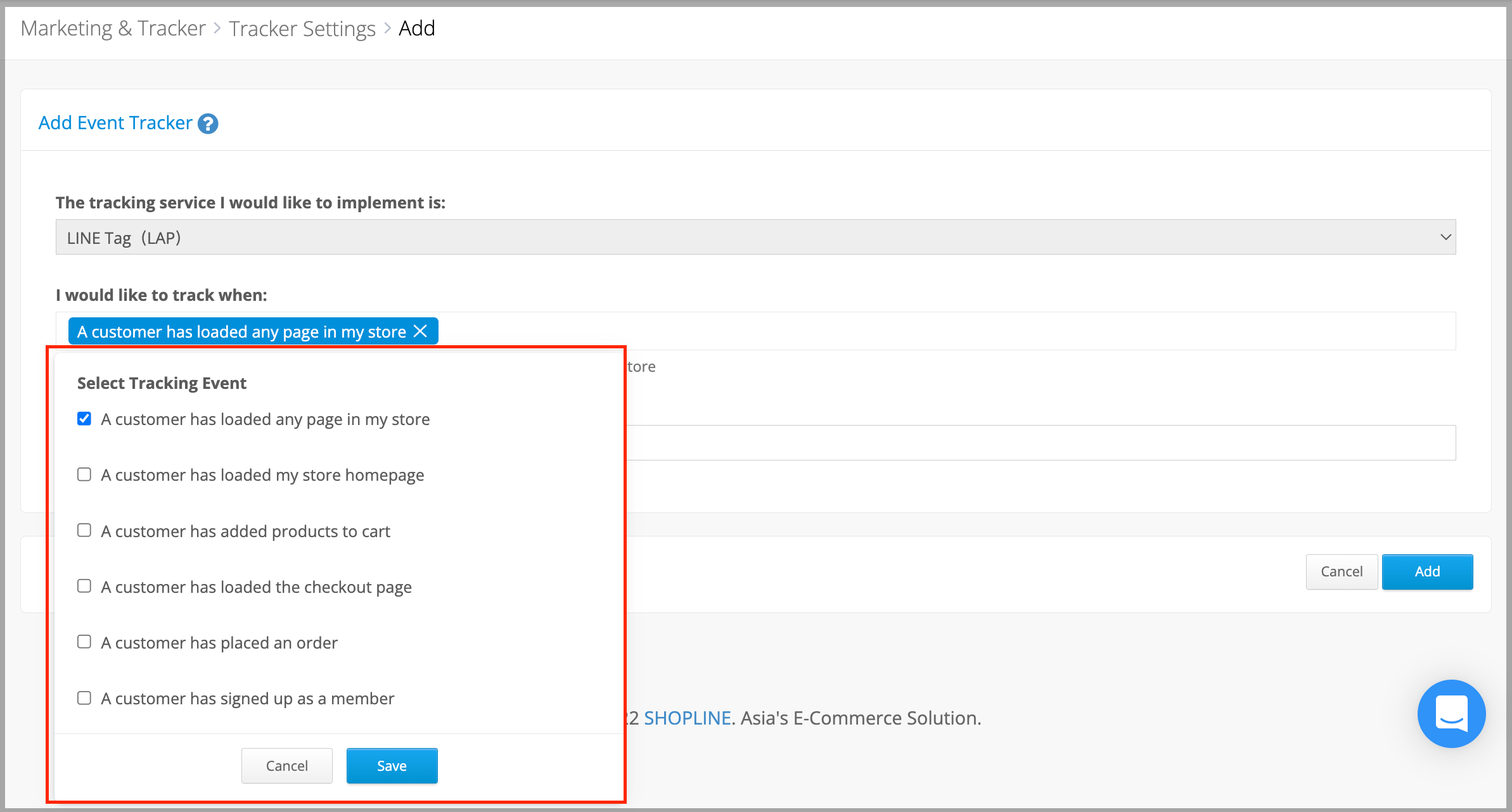 For each event and its trigger condition, please refer to the following table: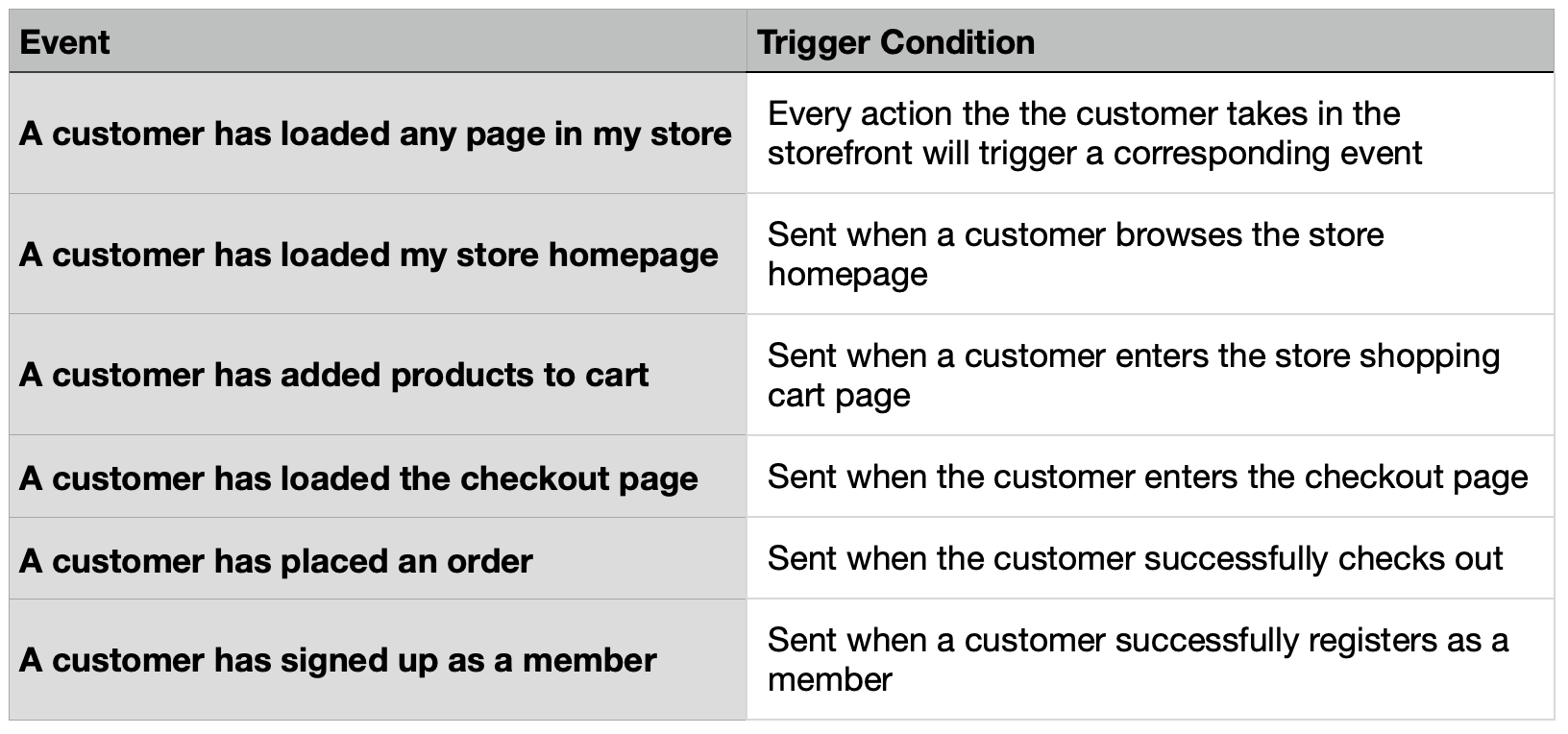 Click x to remove the selected events.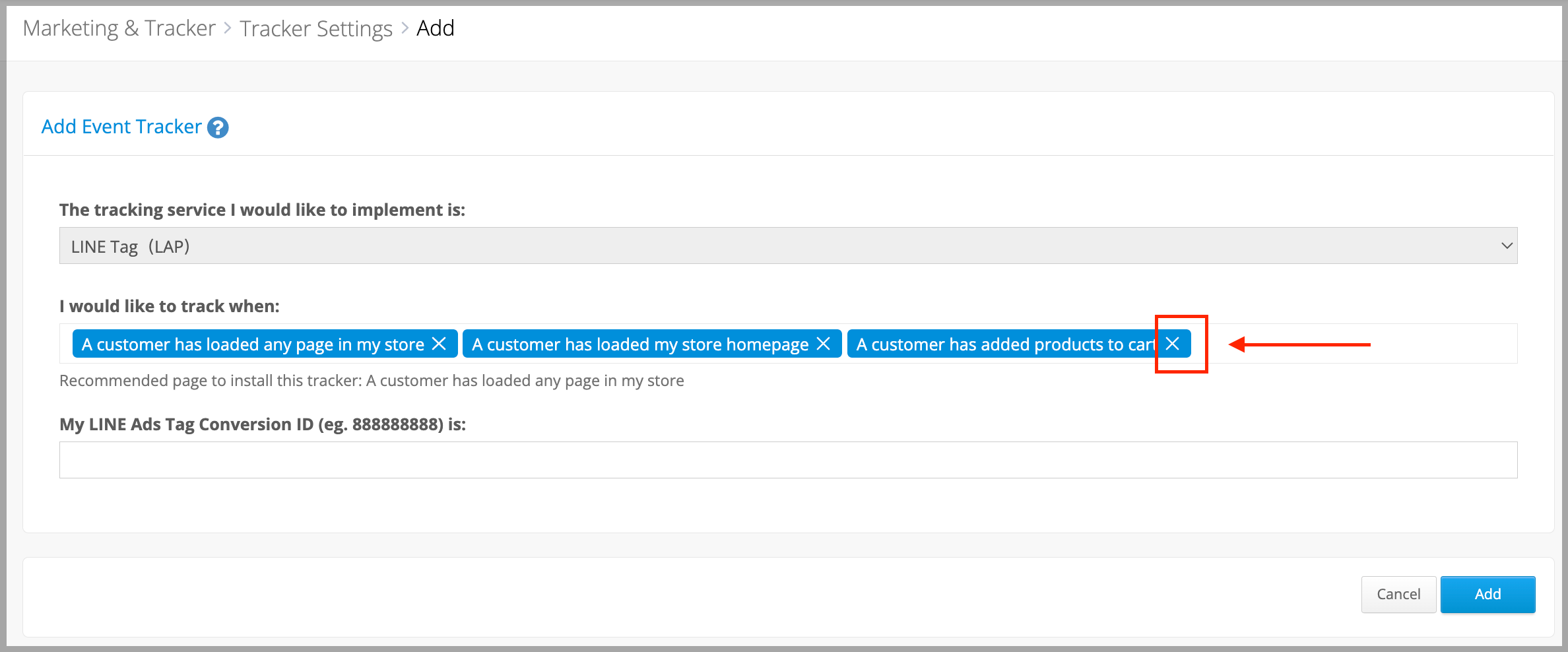 C. Conversion ID

The Conversion ID is limited to 50 characters.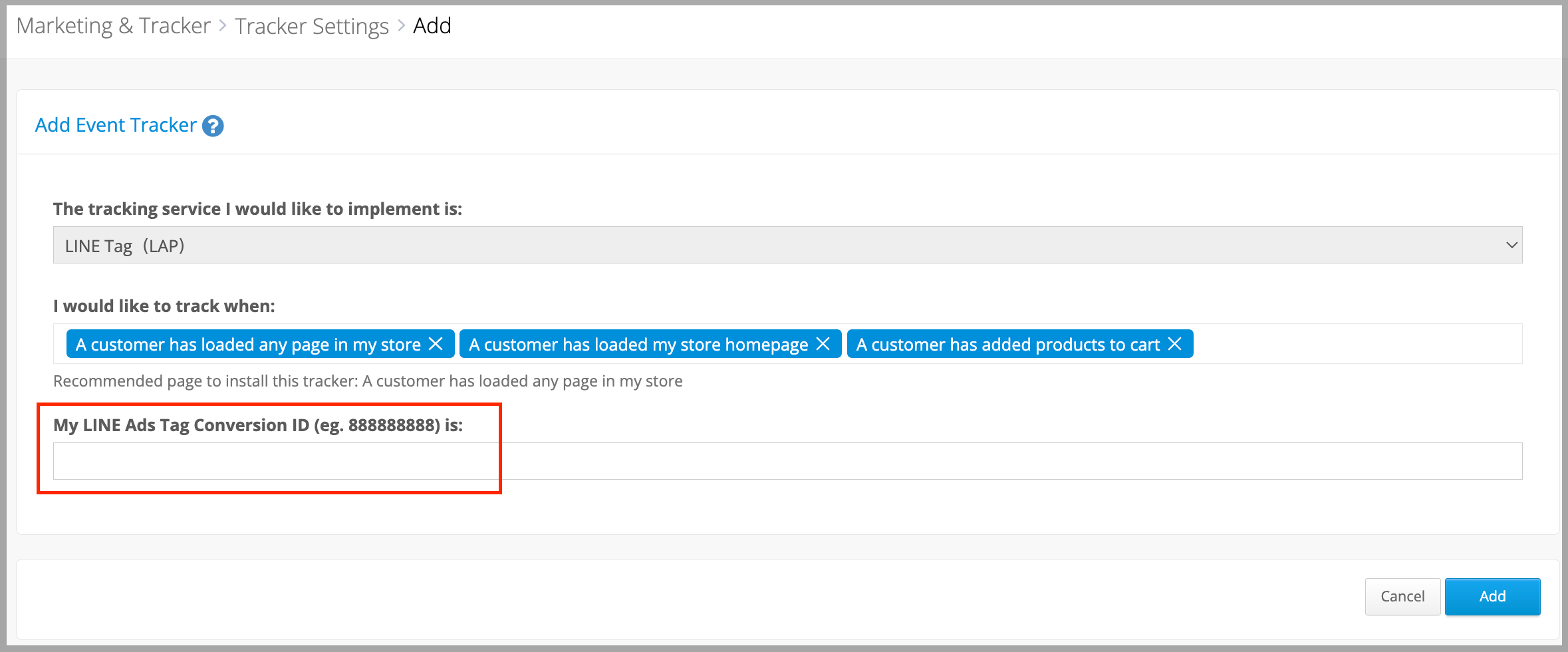 A reminder will appear if the Tag you enter exceeds the character limit.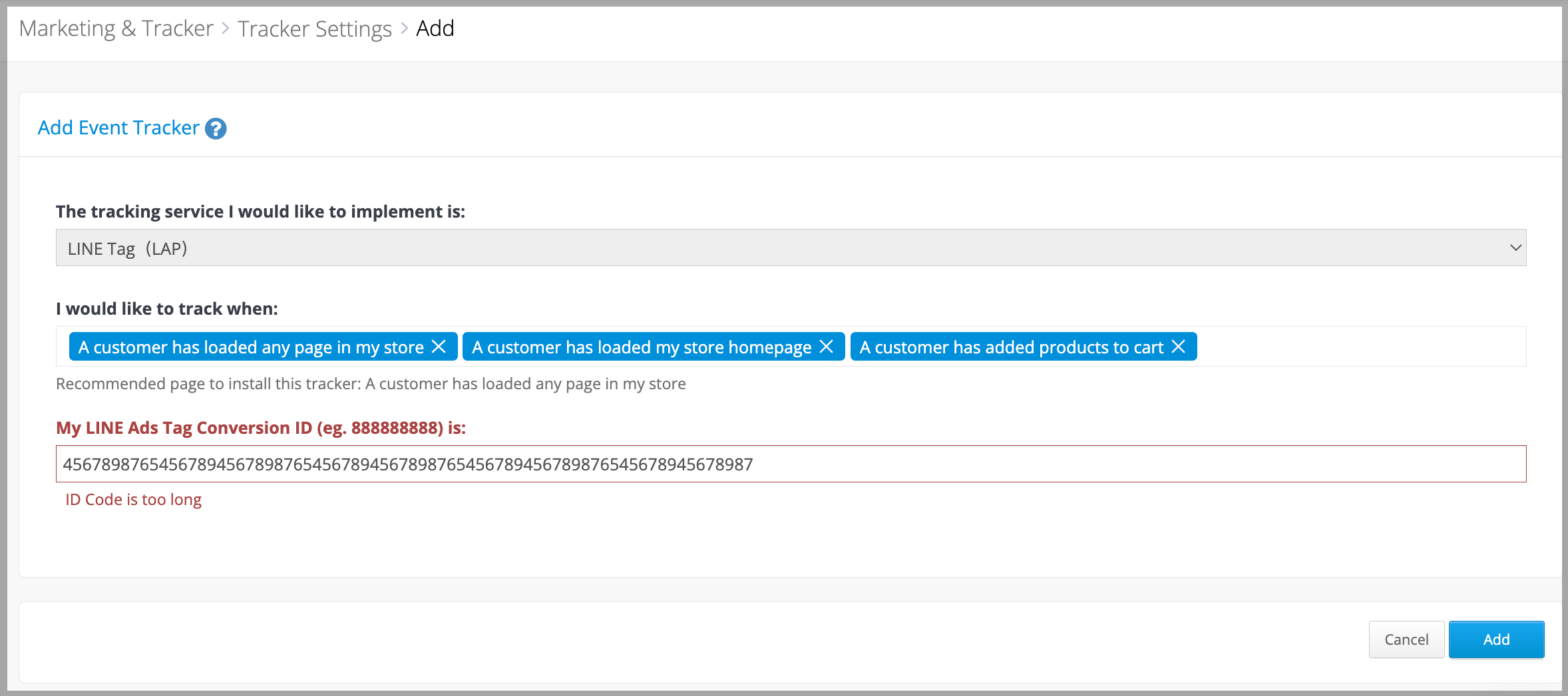 Step 3
Once the settings above are complete, click the Add button.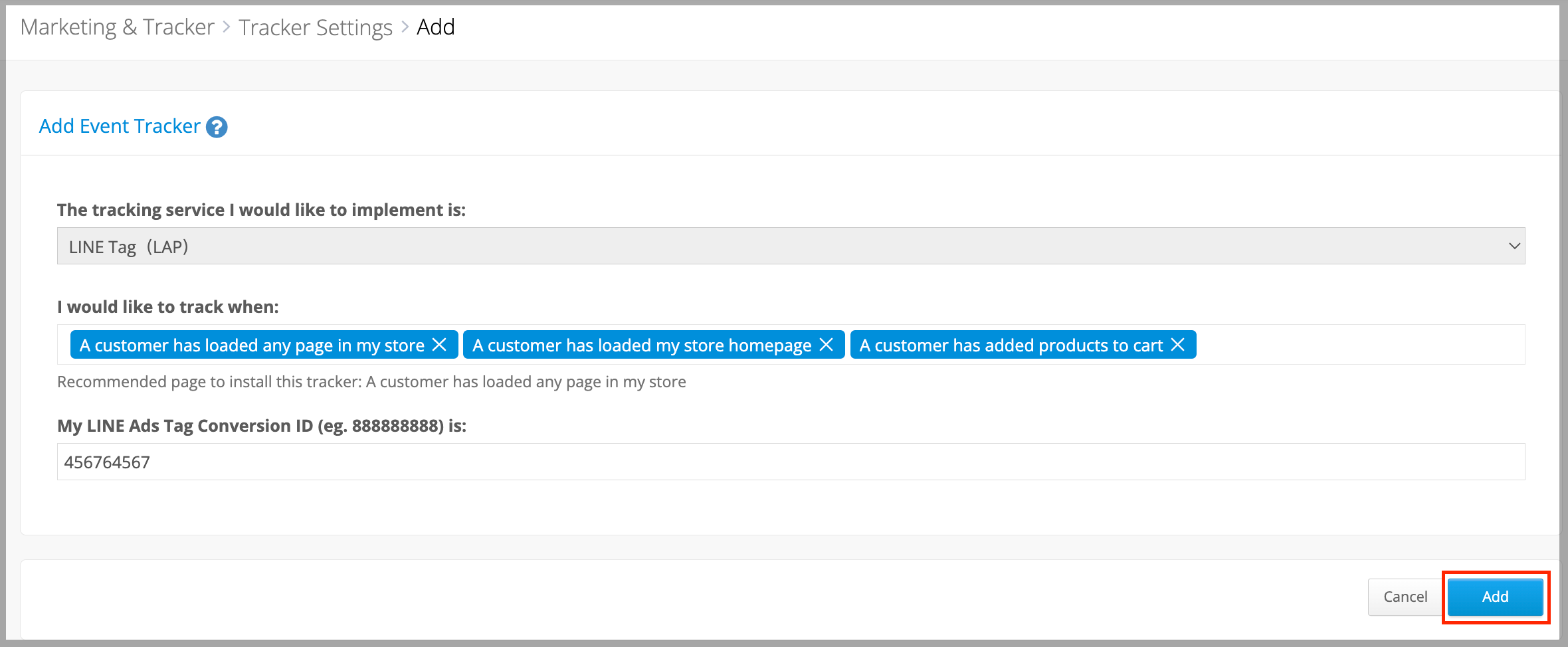 A green check mark will appear at the bottom right of the "LINE Tag (LAP)" box.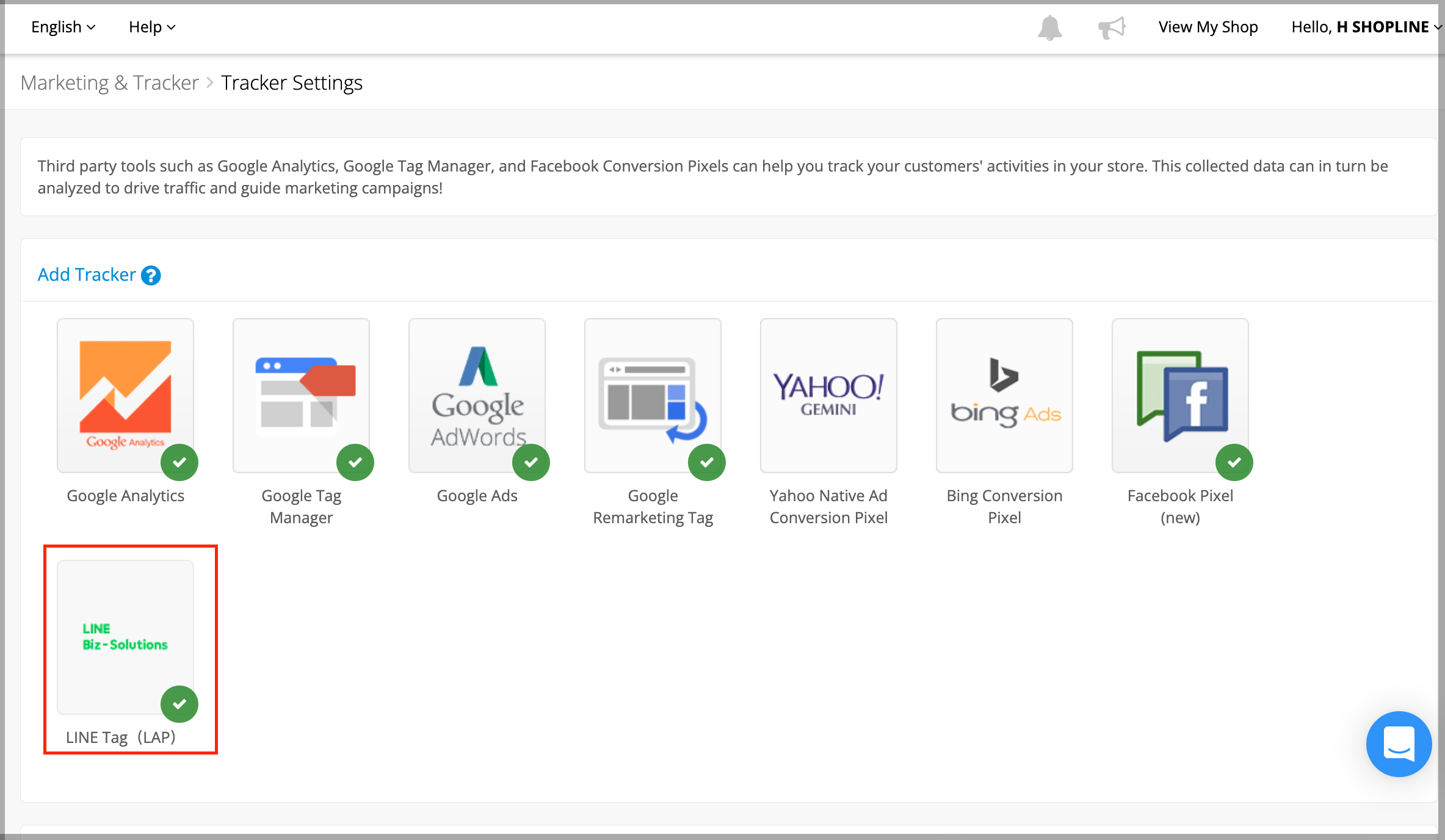 Scroll down to the "Active Trackers" section to view the created "LINE Tag (LAP)" tracking services, events, and ID codes.
Editing and deleting are both supported for the created LINE Tag (LAP).