To publish your app successfully, you'll need to invite SHOPLINE to your Google Developer account and set us to be the Admin.
Instructions
Step 1
In the Google Play Console, go to the User and permissions tab. Click Invite new users.



Step 2
On the "Invite user" page, enter googledeveloper@shoplineapp.com to the email address and uncheck the "Set access expiry date" box.
In the "App permissions" tab below, check the box for "Admin (all permissions)," then click Invite user at the bottom right.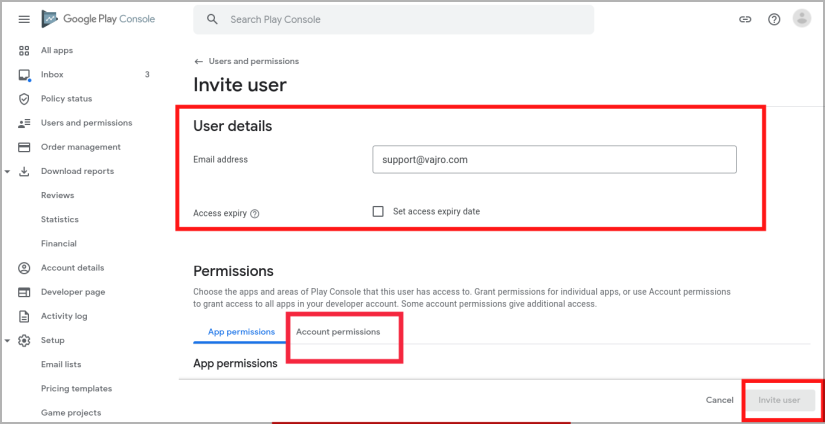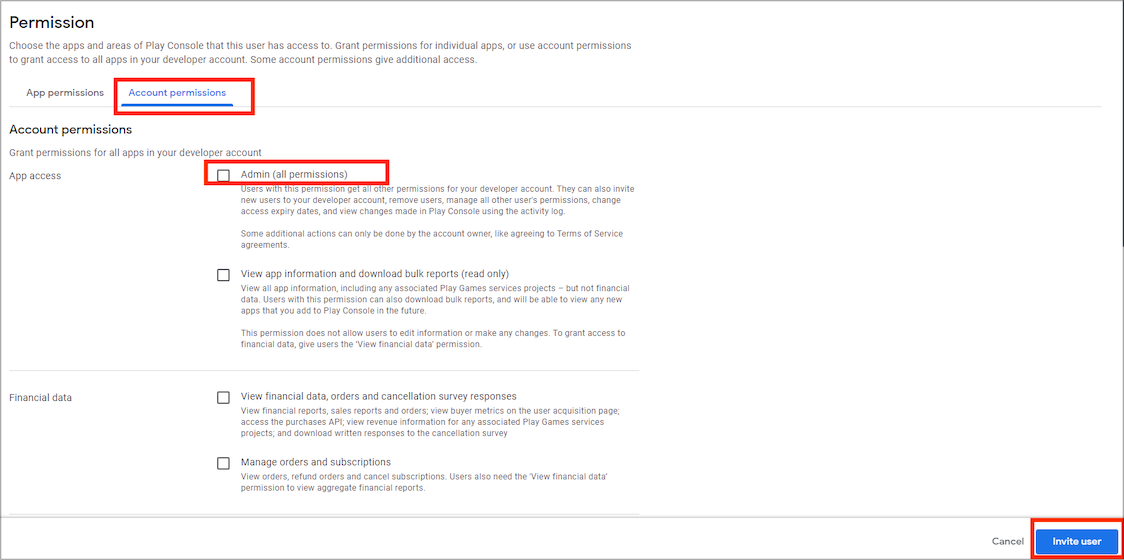 Step 3
In the "Developer page" tab, enter the developer name. Then copy this name to Step 4.
*Note: This name will appear on the download page on Google Play. Please enter your company name or app name.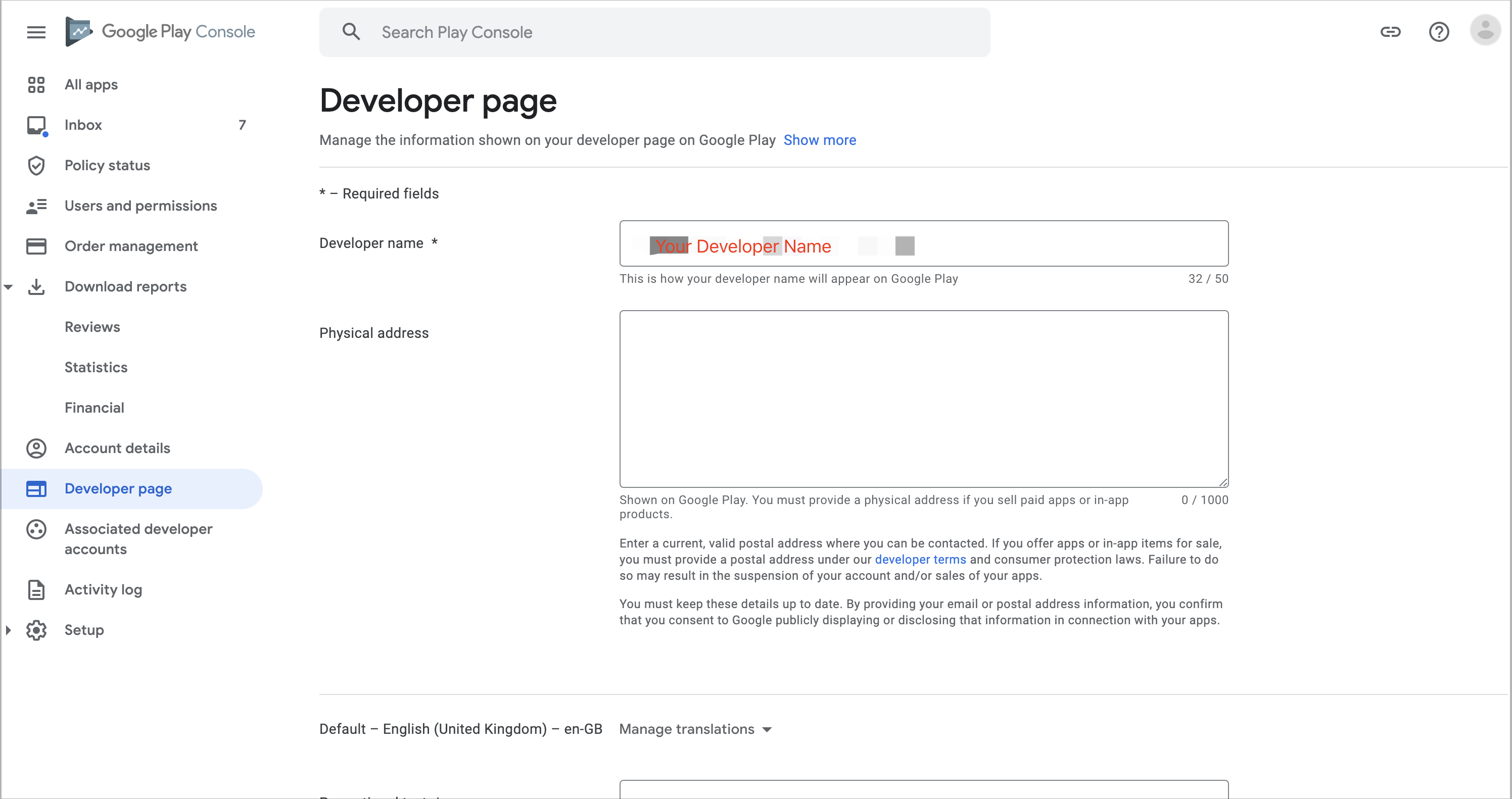 Step 4
Proceed to the SHOPLINE Admin > [Mobile App Management] > [App Publish Settings] and click the Edit button next to the Developer Account Authorization. Then fill in your Google play developer name in the "Google Play developer account authorization" section. Click Save after the update.