To edit your customer service settings, go to SHOPLINE Admin > [Mobile App Management] > [App Customer Service Settings]. You can choose Facebook Messenger, LINE or WhatsApp as your customer service channel, which you can use to contact customers online and deliver important messages.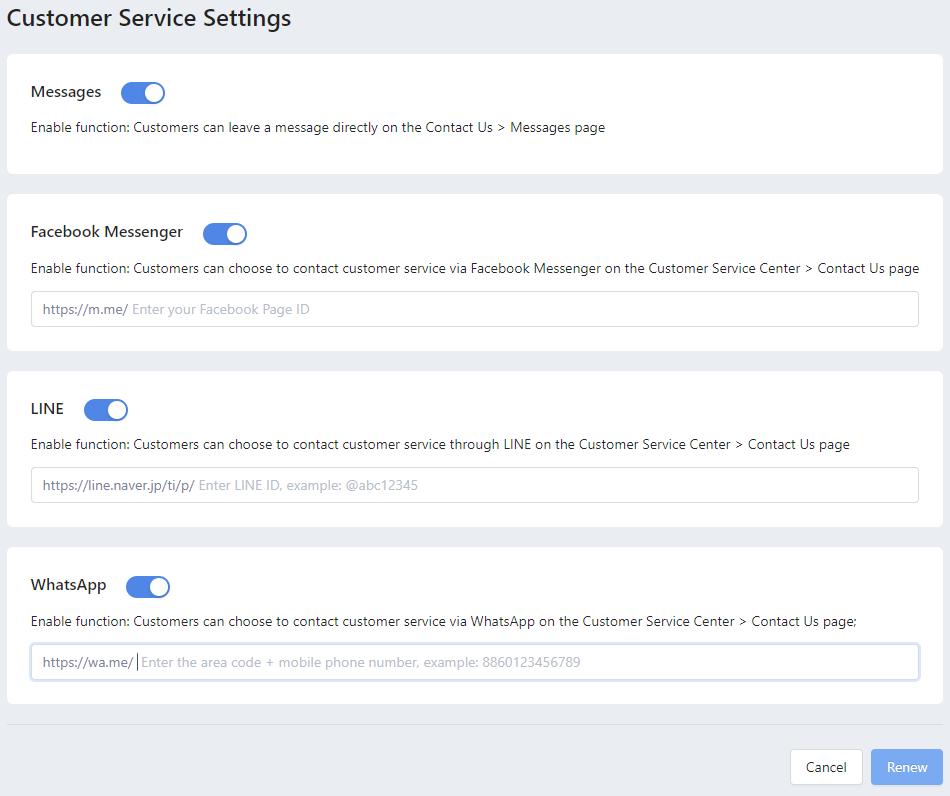 Go to SHOPLINE Admin > [Dashboard], you will see the unread messages from your online store and app.

You can go to SHOPLINE Admin > [Social Commerce] > [Message Center] to handle messages from customers.
*Note: In the Customer Service Settings, you need to connect to the same Facebook or LINE account that is connected to your store Admin, so messages via your app can sync to the Message Center. If you connect to a different account, you will need to manually handle these messages on Facebook or the LINE backend.
SHOPLINE has separated messages based on their sources to help you handle messages more efficiently. The message sources include:
Inbox message (via Email)

Instant message (via social media)

Post message (via post or related orders)
*Note: You need to handle WhatsApp messages on the WhatsApp account.