If you want to send attractive message to your customers via LINE@ or Messenger , the new features - LINE@ / FB Messenger Broadcast Template would definitely help! Let's see how to set it up now!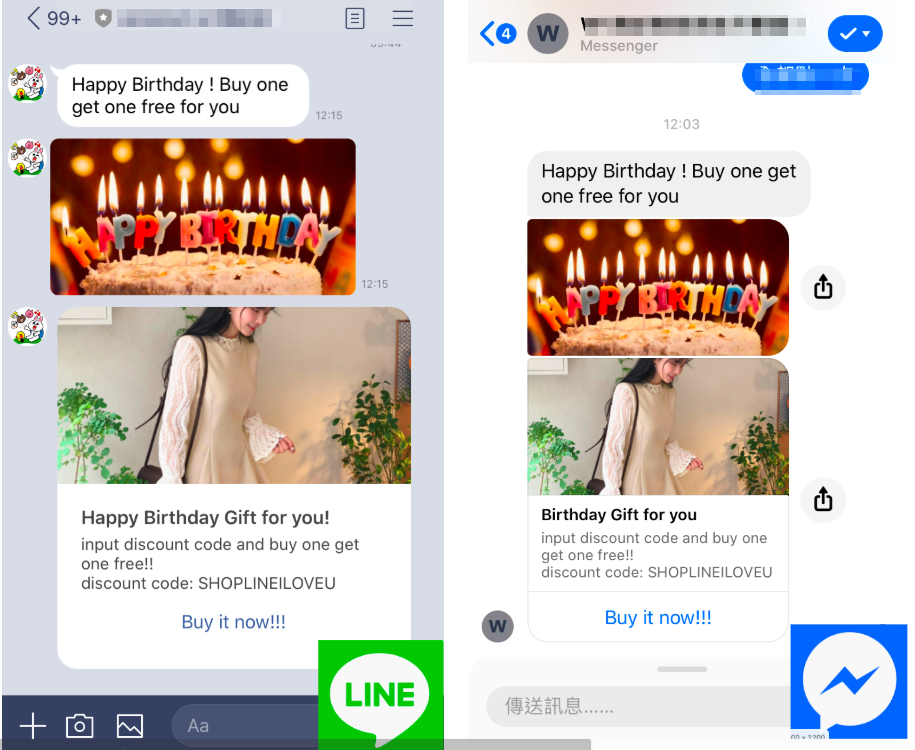 Please follow below instructions to complete the settings:
一、 How to create LINE@ / Facebook Messenger Broadcast
Step 1:Go to "Customer Management" > "Broadcast Center" > Click "New Message" and select LINE@
This is an example of creating a LINE @ broadcast. If you want to send via Facebook Messenger, please select "Facebook Messenger". The other steps are exactly same as LINE@.
Step 2 : Fill the broadcast title
Broadcast name is message title, only admin staff can view it.
Step 3 : Select Text, Image or Card Message.
You may add at most 3 messages for 1 broadcast.
1. Text Message:
- Only enter text, symbols and links.
- Please note that LINE@/Facebook has a maximum of 400 characters for the Text Message. English characters, punctuation and blanks are counted as 1 character, and emoji icons are 2 characters.
2. Image Message:
- Support JEPG format: 4096 x 4096 pixels and less than 1 MB
3. Card Message:
- Can enter text, add image and buttons. You can put URL to each button and let customers click directly.
- Please note that LINE@ has a maximum of 400 characters for the Card Message "Title and Description".
- Please note that Facebook has a maximum of 80 characters for the Card Message "Title and Description".
You may click "+Add Button" to add a new button for a card message. You need to add a custom name for the message and enter the link.
For an example, you can add the promotion page as one of the button to let your customers know more about the existing promotion. After adding the contents of the button, please click "Save".
After save, you will see the button you just create.
(You may include at most 3 buttons for the Card Message)
Step 4 : Setup Sending Time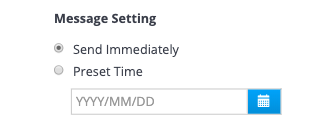 Step 5 : Setup Target Group
You can use the filters we provided to filter out customers who will receive the broadcast message.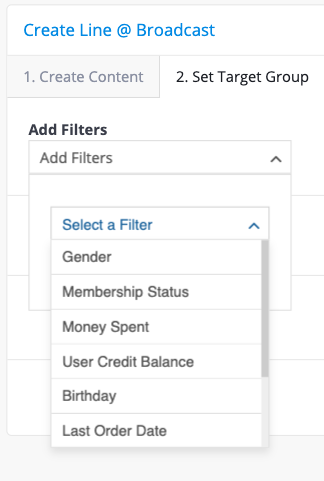 If you add more than one filter, the broadcast message will be sent to customers who meet all the conditions.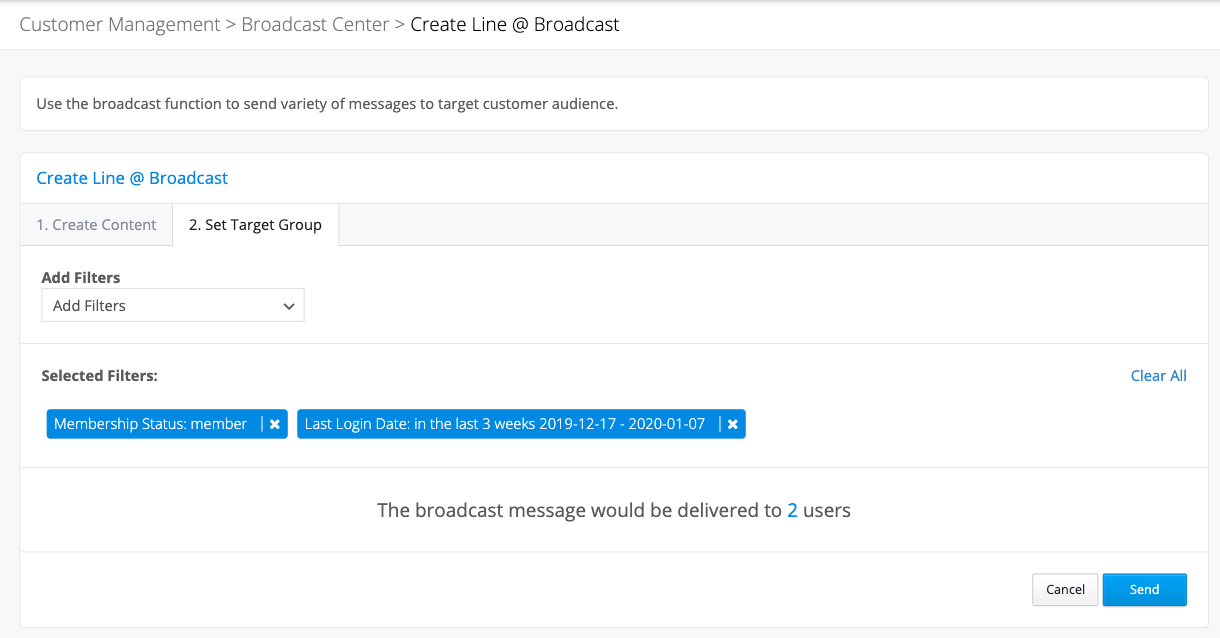 B、 How Broadcast Message Display
Customers will receive your card message in the LINE App or Facebook Messenger
Customers will be able to click on the button you set and go to the link
C、 Note
If you send 3 types of message in 1 broadcast, the Number Sent is 3



The actual order of messages received by customers currently is not necessarily the same as the order in the admin, which is related to the processing of Facebook / LINE. If you need to ensure message ordering, it is recommended that you send separate broadcast messages.