Merchants can create different promotional campaigns with discount incentives to maximize their sales and profit. Store Credits can be given to members who first registered your shop and allow your members to use the credits when they are shopping in your store.
1. Set up
Welcome Credits
Step 1
In the SHOPLINE Admin, go to [Customer Management] > [Store Credits]. Turn on the toggle button for welcome credits.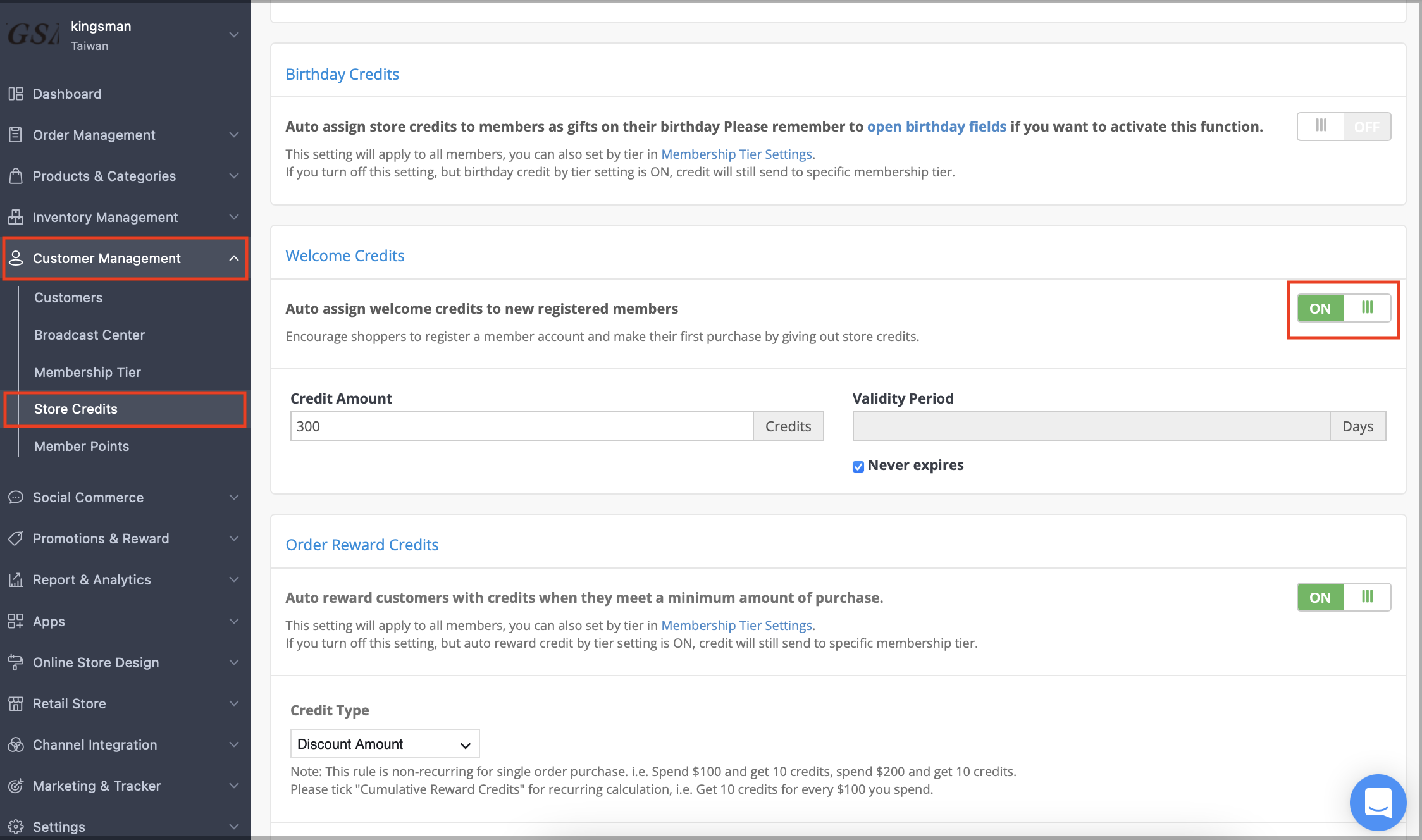 Step 2. Set Welcome Credits
Set the credit amount and validity period for first-time registered members. If there is no validity period, tick the box "Never Expires".

Remember to click Update to complete the set up.
Welcome Credits Notification
Once a customer signs up as a member, they will receive a notification email for welcome credits. If the SMS feature is enabled, customers will also receive notifications via SMS.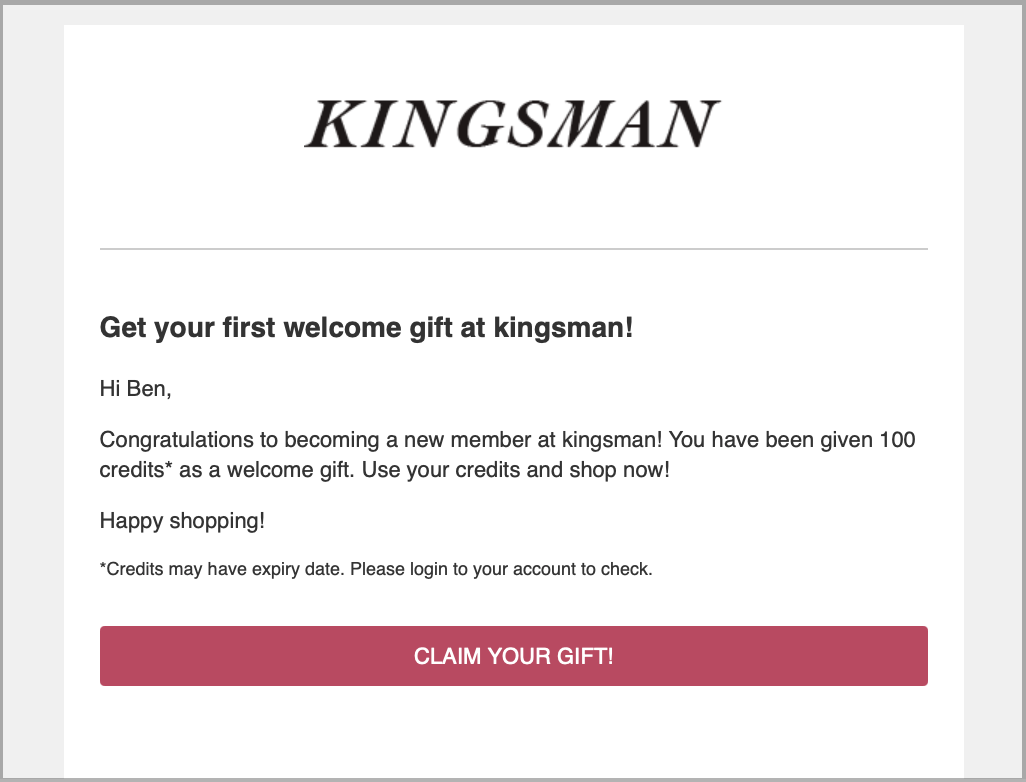 Note: If the SMS feature is enabled, SHOPLINE will charge you a monthly fee for sending SMS. Please go to the Admin > [Settings] > [Custom Notification] to enable/disable the SMS feature. For details of the feature please read Custom Notification.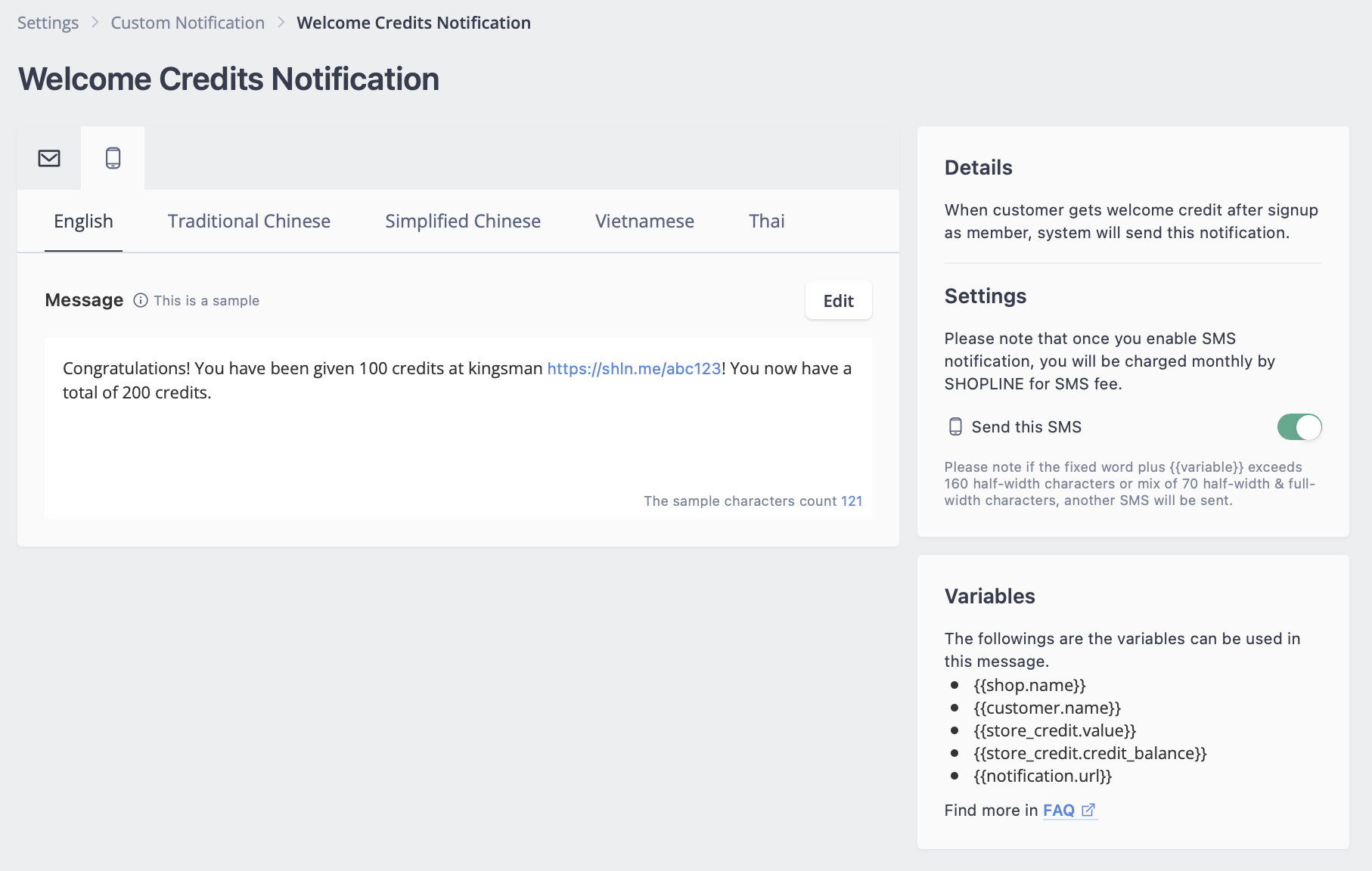 2. Notes
Once the customer registers to become a member (Applies to basic members), the system will immediately send credits to this member.

Only customers who joined the membership after the Welcome Credits feature is enabled will receive the credits. Customers who sign up before the feature enablement will not receive it.
Read more