The SEO settings allow you to enter the front-end name of the advanced tab for easy identification with your customers. At the same time, the SEO setting feature can increase the exposure of web pages on the search engines, prepare optimized search results for the website, and make it easier for customers to browse your web pages when they search with keywords, thus increasing traffic.
This article will be covering:
1. Page title
Proceed to the Advanced Page setup page, click the blue Build button on the left, and click Page Title.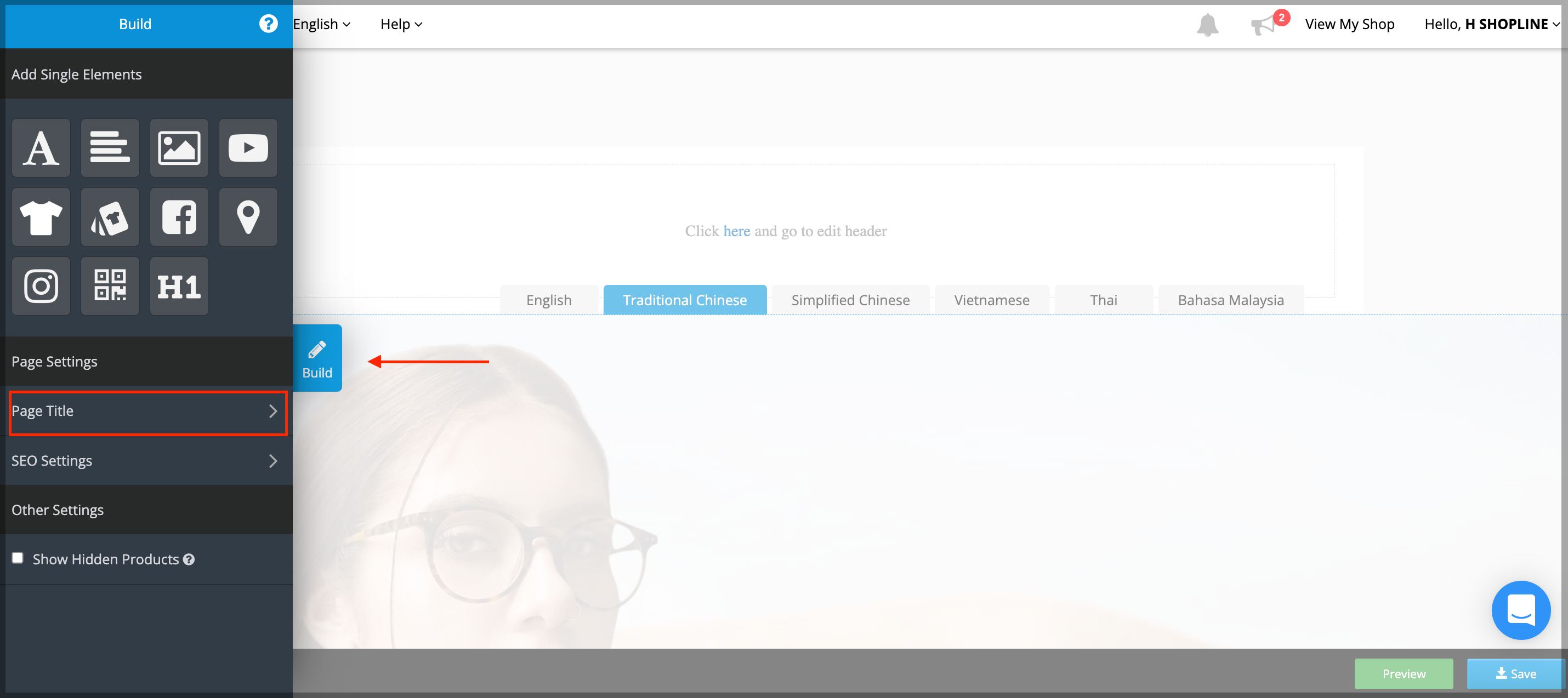 Enter the page title.
*Note: If you are not creating a multi-language page, you will only need to fill in the page title in the default language.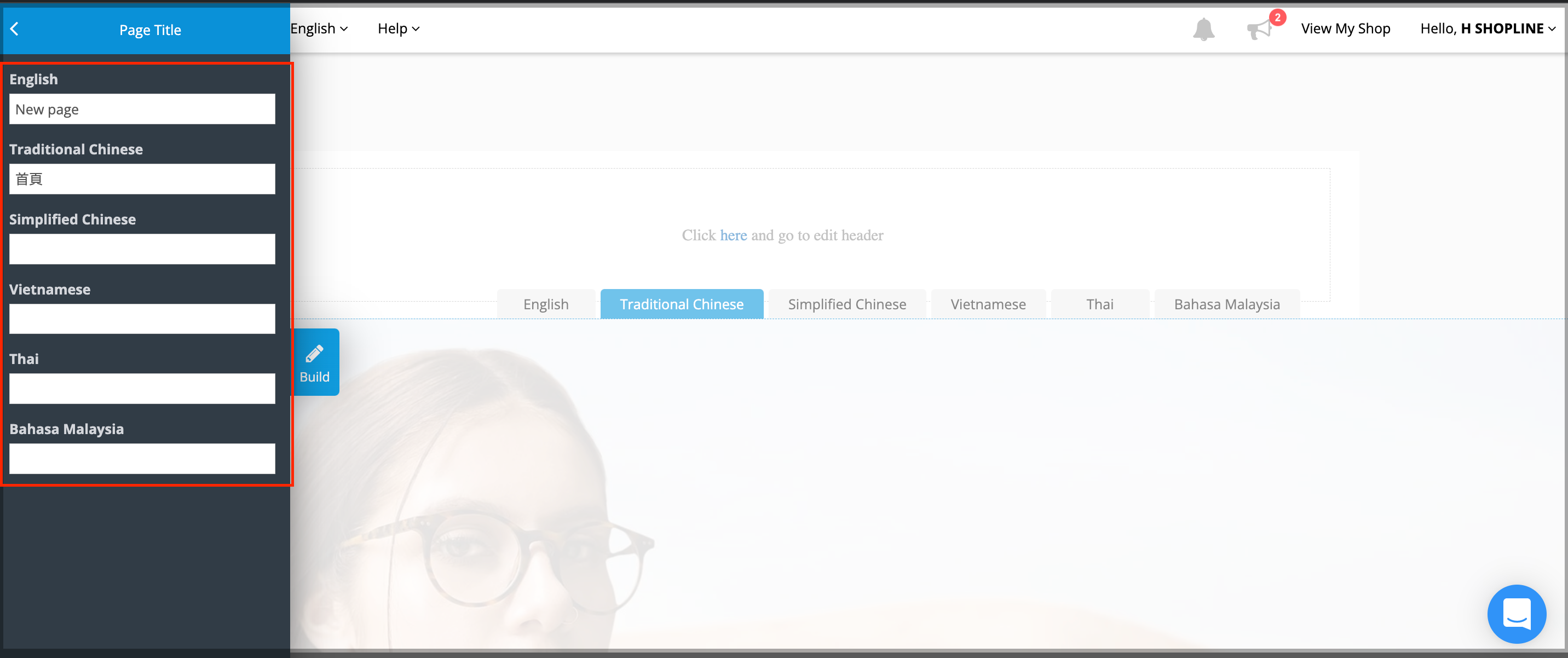 Besides making the page title convenient for identification in the Admin, when you add a page to the online store menu, the page title will become the name of the menu.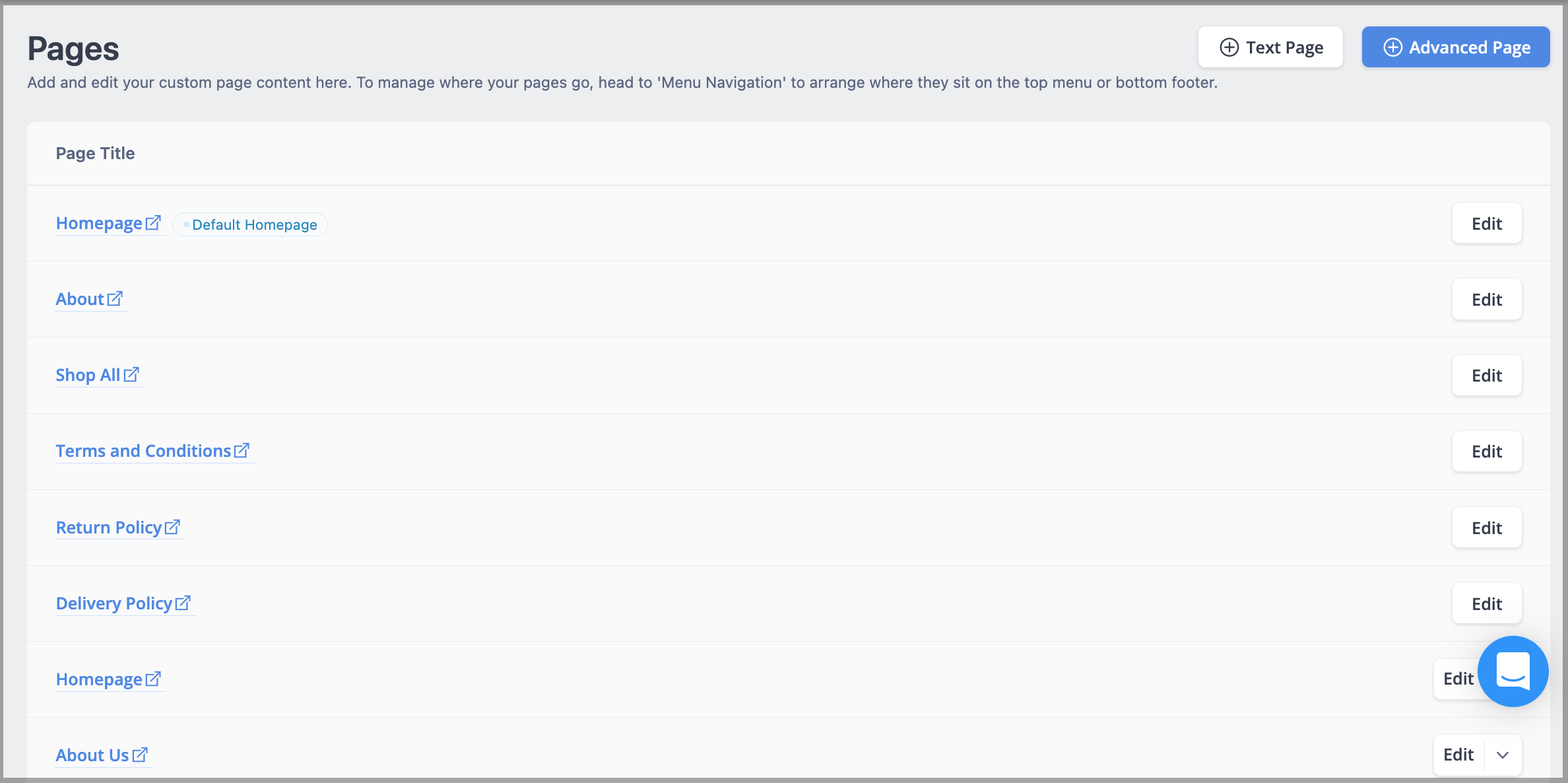 2. SEO setup
In the left "Build" menu, click SEO Settings.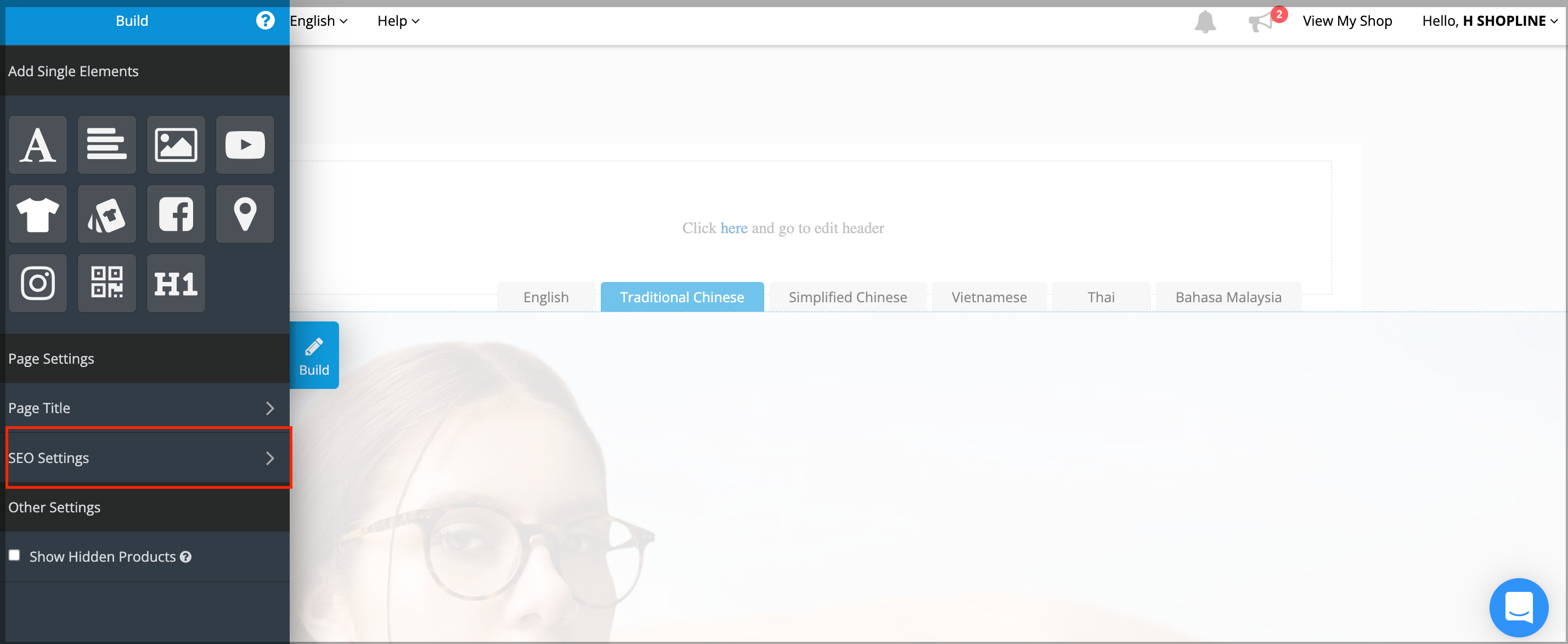 Enter the Title, Description, Keywords, and SEO-Friendly URL.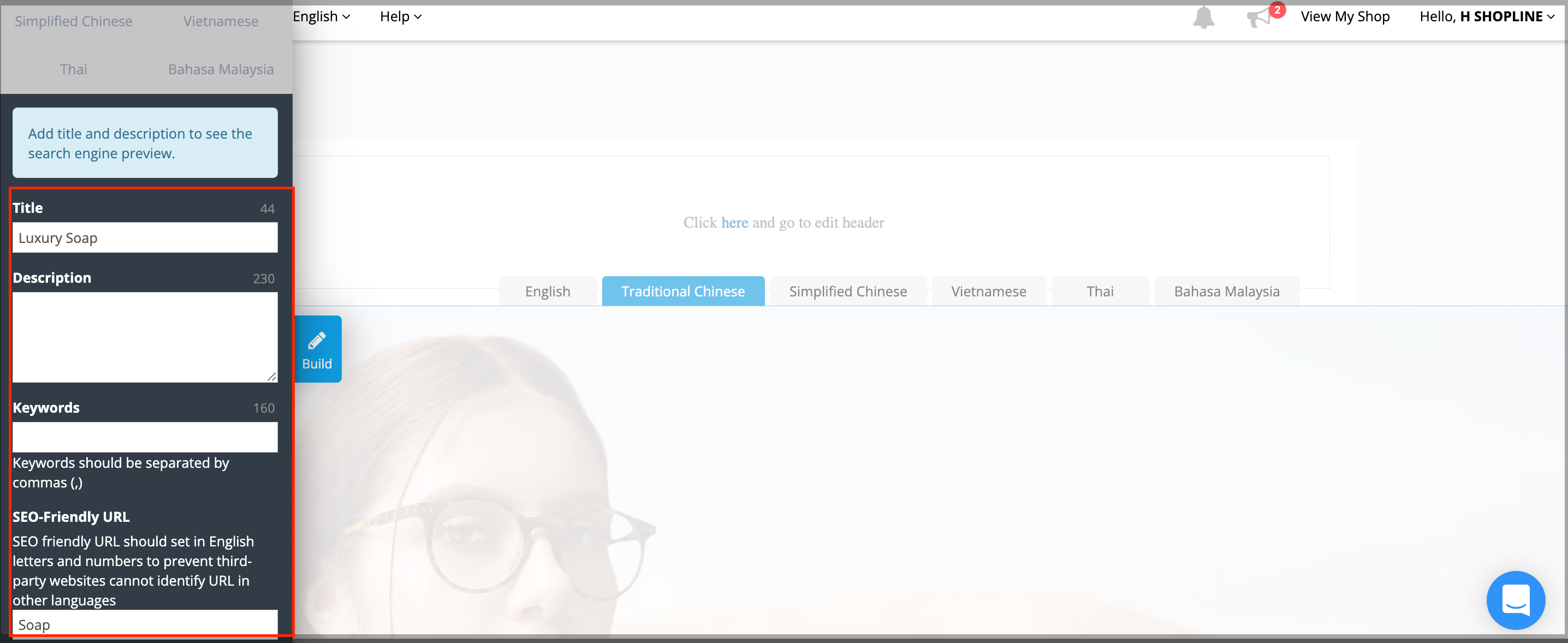 When a customer clicks on this page at the storefront, the page name will display as the "Title" in the SEO settings.
For more SEO-related information, please refer to this article.

[Coming Soon] New Page Builder
The new page builder supports SEO settings. Proceed to SHOPLINE Admin > [Online Store Design] > [Pages] and click the [Advanced Page] button, then click SEO Settings on the left for related setups. For more information, please refer to this article.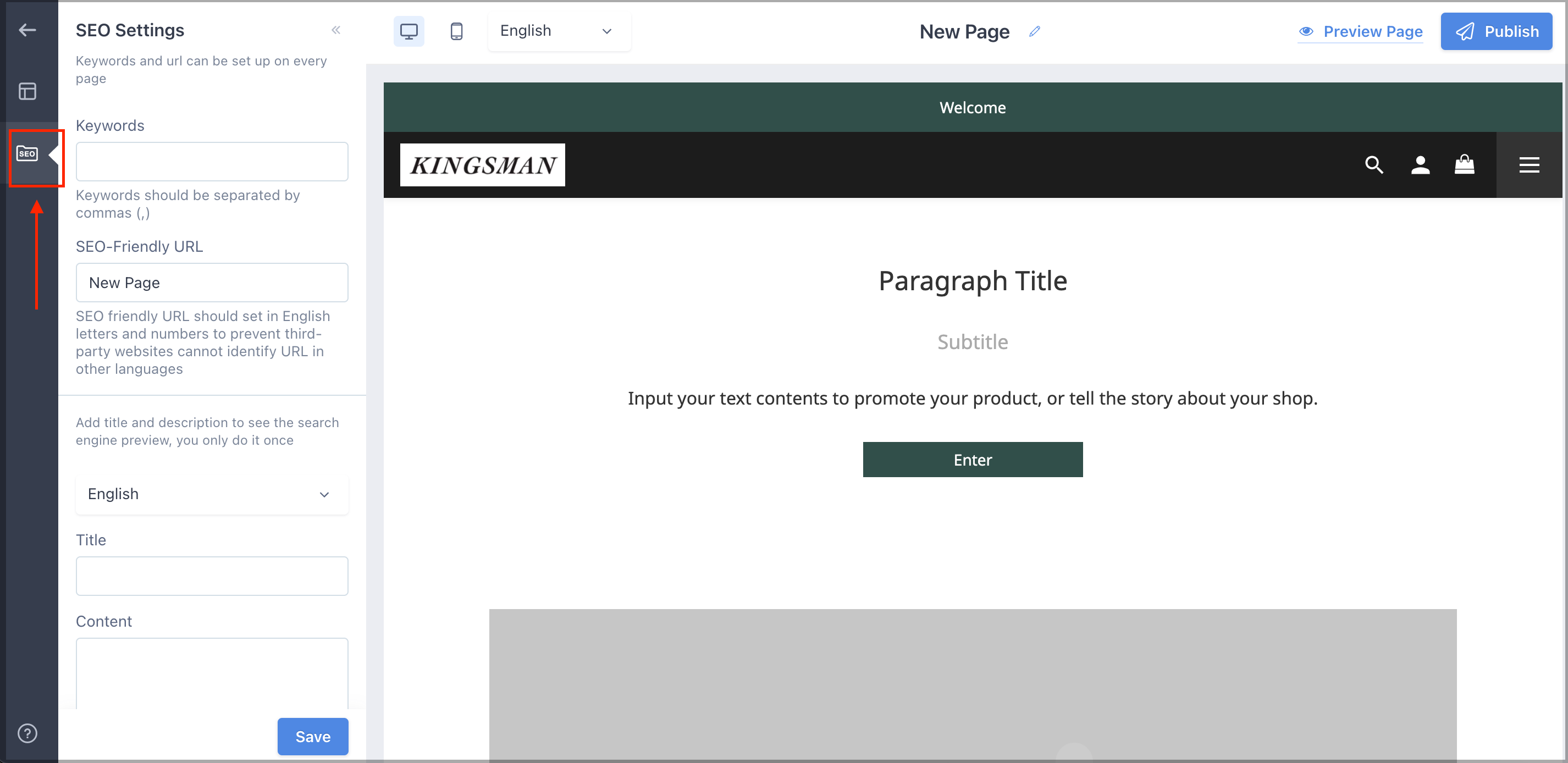 3. H1 tag widget
In the "Build" menu on the left, click the H1 tag and drag the H1 tag widget into the page.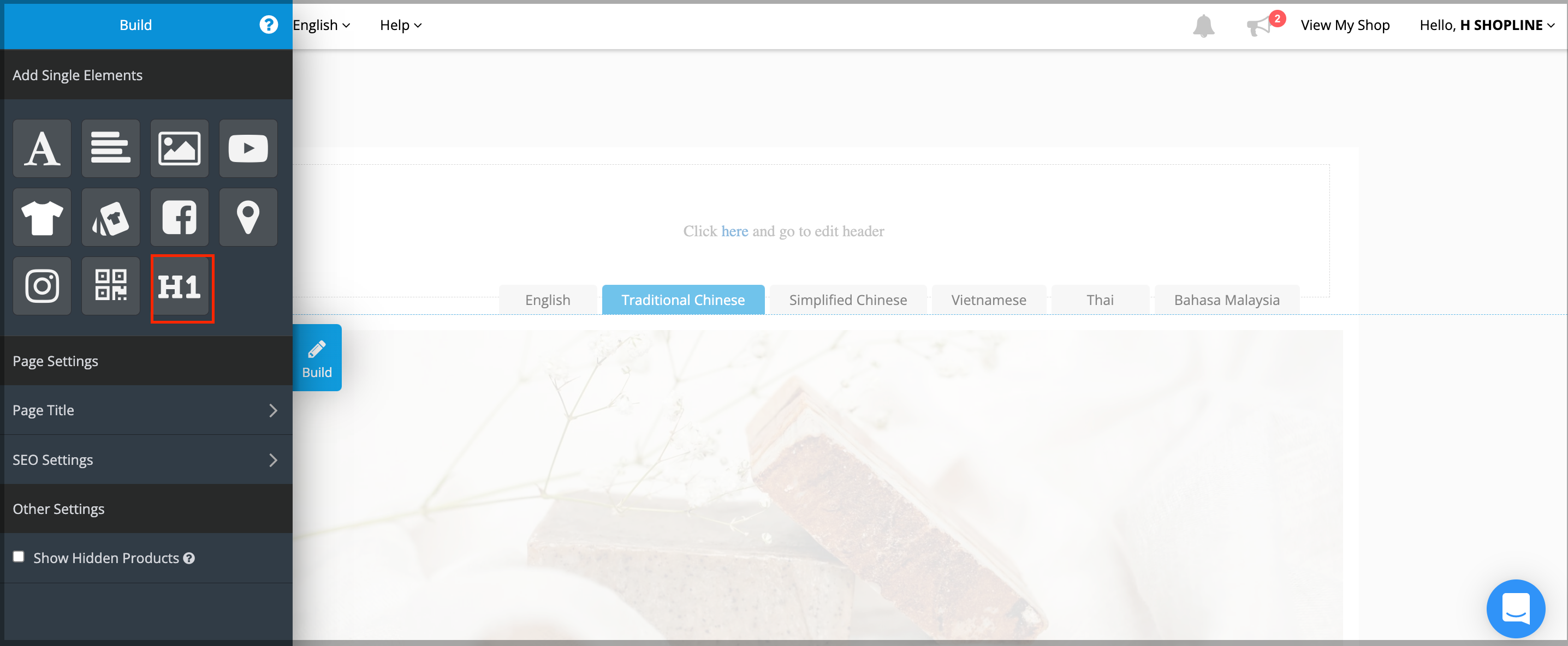 After placing the widget, a text box with a default description will be displayed. The content of the H1 tag will be specifically prioritized by search engines. You can put the keyword title you want to optimize. The editing method of the H1 tag component is the same as that of the text widget. For more information please refer to Word Element|Advanced Page.

*Note: Every page is limited to using the H1 tag once, if you want to adjust the position, please adjust the original H1 tag.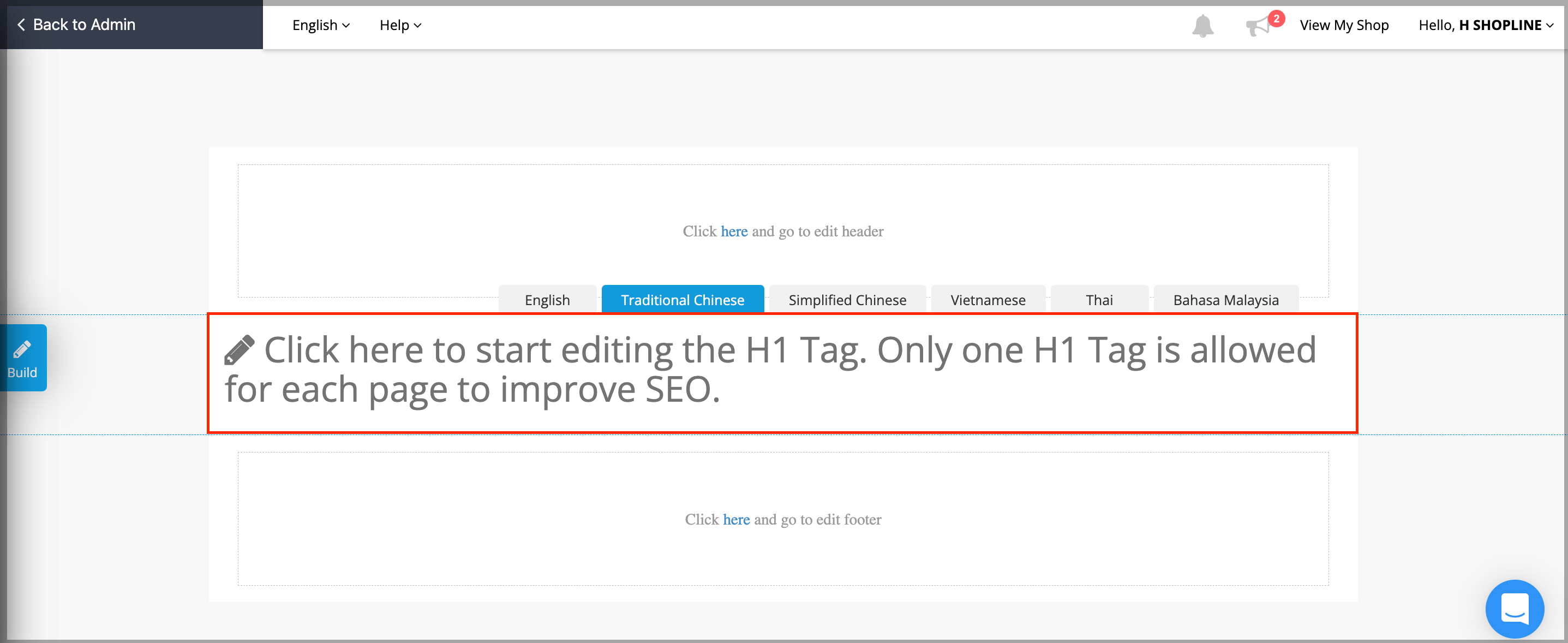 Read more