We offer customer tag and memo to make customer management easier. With this feature, you can create tags and notes for specific customer and find your TA faster.
The following article will introduce:
A.Create tags and notes for customer
SHOPLINE Admin > Customer Management > Customer List > Customer Detail Page

In customer detail page, you can find "Tags & Note" section below "Membership" section.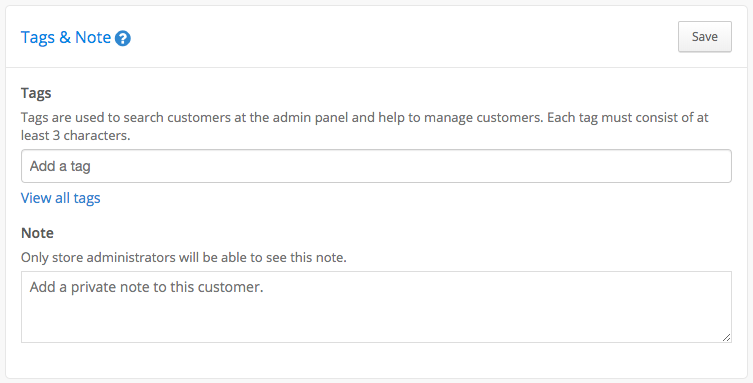 Tags
Input tagging and press "Enter". The tag will turn into blue, indicate the tag is successfully created. Each tag must consist of at least 3 characters.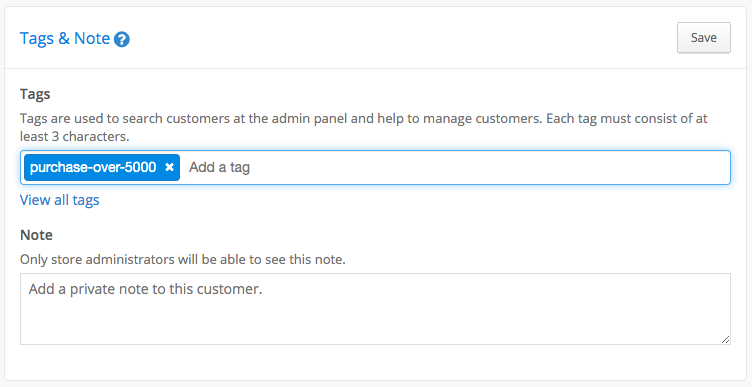 If you want to add existed tags, click "View all tags" and the popup will be shown.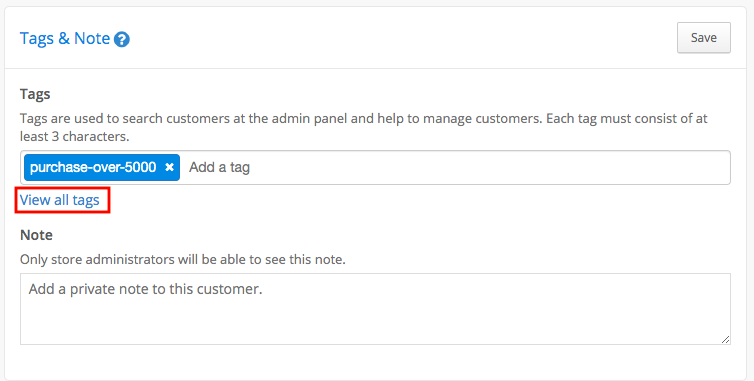 Click on the tag in "All tags", the tag will change from white to green and will be added to the "Applied tags".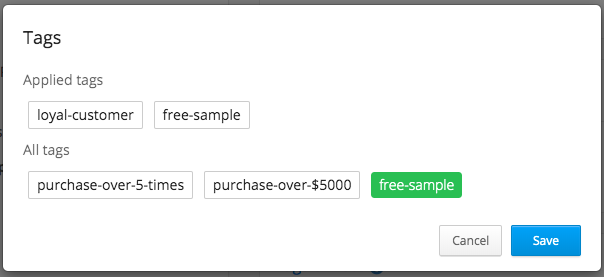 Click on the tag again, the tag will turn back to white and will be removed from the "Applied tags."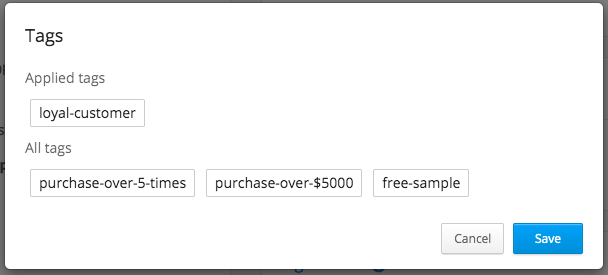 Note
Input more description of your customer in "Note" field. (Note is limited to 1000 words)
After all, remember to click "Save" to update the tags and notes you created.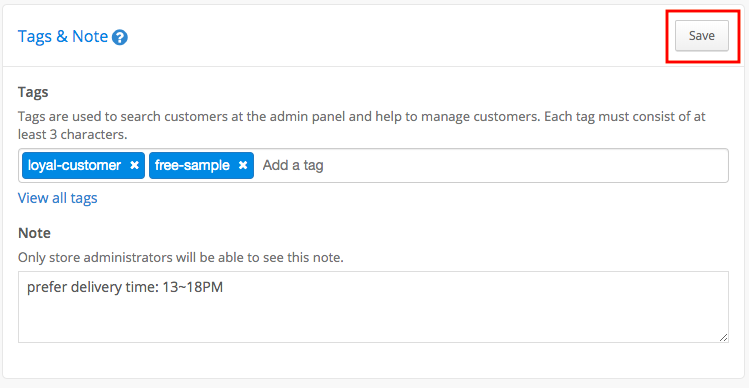 B.Filter customers by tag
SHOPLINE Admin > Customer Management > Customer List
Filters
Add Filters > Select a Filter > Tag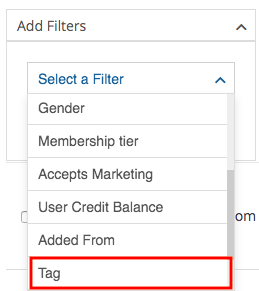 Select the tag from dropdown list and click "Add". The customer list will immediately show your filter results.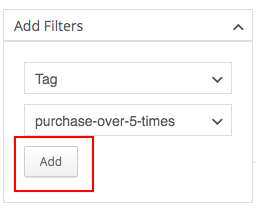 Tags can be filtered with other criteria. For example, you can filter customers who applied the tag "purchase-over-5-times " and customer is "Accepts Marketing".