SHOPLINE merchants may now export customer reports based on custom fields they need.
This article contains the following key guides:
A. Where can I export advanced customer report
Login admin panel > Customer management > Customer list > "Export report"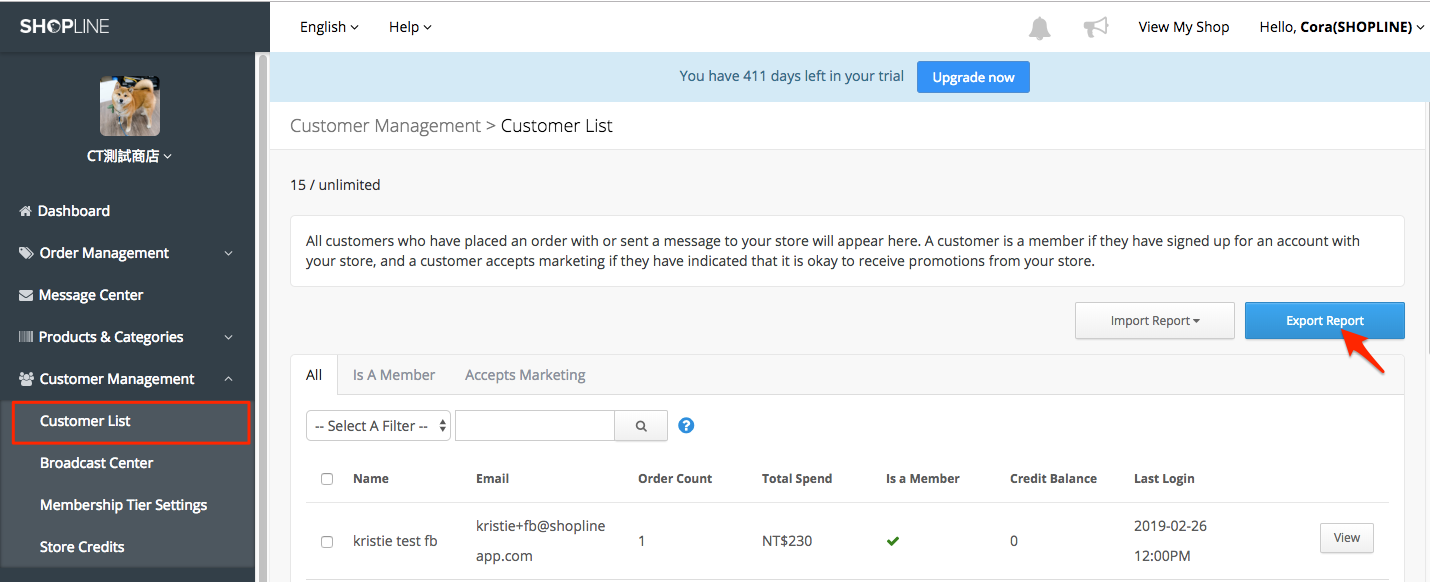 B. How to filter and export specific customers in the reports
By clicking the "Export Report" button on the top-right corner of the customer list page, you can request to download the advanced customer report.
*Kindly remind you that if there is a large customer amount in your store, it may need to cost a few minute to export report.
Remarks:
Please select/check the customer(s) you need before requesting to export selected customer.
All Customers = will export all customer in your store (Can only export 300,000 customers at most)
Customer Create Time = will export all customers whose create time are in specific range
Selected Customers = will export all the customers that are selected in customer list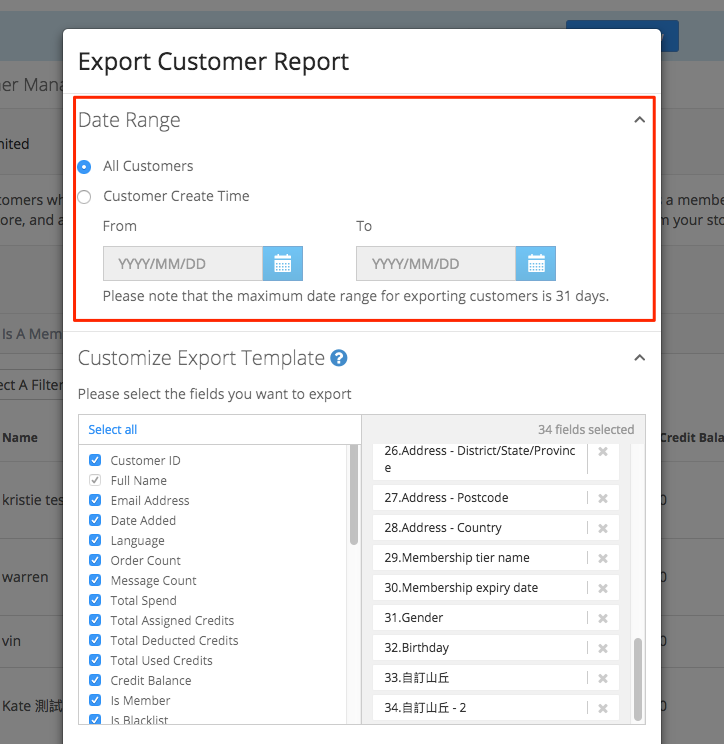 C. How to filter specific customer data fields based on my need
You can make your own customer report by customizing the fields within. You can select or deselect fields you want to display and organize their sequence. System will record the settings of last export and set as default for next export. You can still customize the fields again if deemed necessary.
Setup Guide
Single selection


Check the fields you want on the left, they'll then synchronized on the right panel. To deselect the field, you can either

uncheck the checkbox in left panel

or

delete the field in right panel


All selection


You can tick

select all to export report with all fields


Field sequence
Fields are sequenced according to selection time (from old to new). Fields are arranged as how they are ordered in left panel


Required field
Full Name is mandatory, you cannot deselect it in customer report


Default setting
System has a default customer report template. Once you've customized and exported the report settings for the first time, it'll be the default setting for your next export. You're free to edit the template if necessary

How to organize sequence of selected fields:
You can drag the fields at right panel to adjust the order of customer report.
D. How to check exporting progress
After finishing for filtering customer data range and selecting custom fields, now you can "Export" your customer report.
SHOPLINE's automated system will send the file to your merchant email within a few minutes after the request has been received. However, it may take longer than expected depending on the number of customers you are exporting.
Also, you can go Report & Analytics > Bulk Import/Export Progress to check report exporting progress.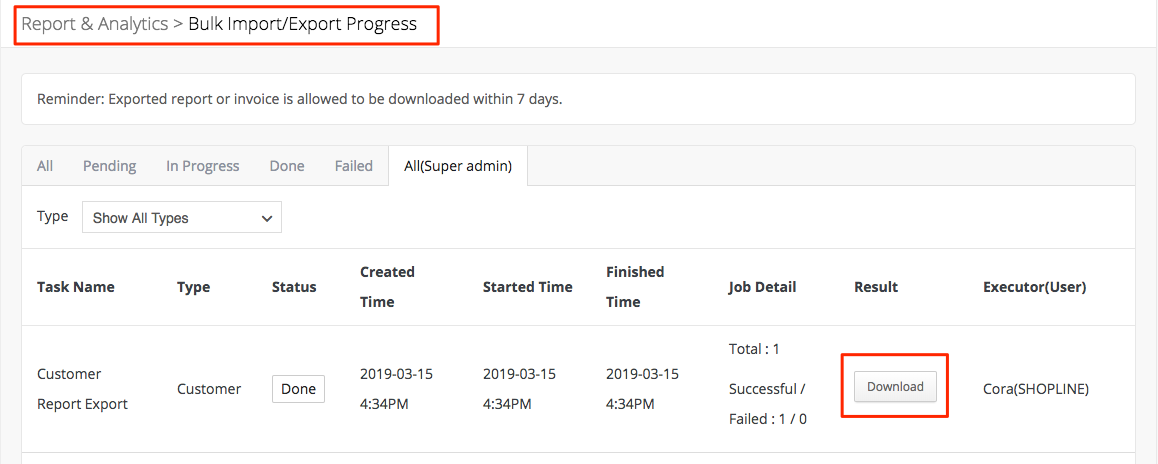 E. Other relevant notice
Customer export file time range basis
You can freely filter "User joined within the last month" on the customer list page, but when time comes to export the file, the basis will be the final settings in the pop-up settings box. See the screenshot below for more information: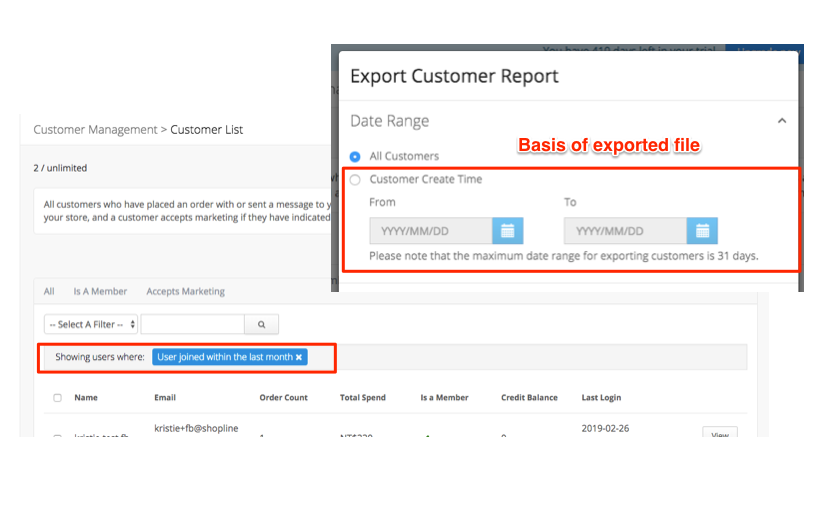 Please be noted that a maximum of 10000 customer data may be exported at once, therefore, the exported file will be split by 10000 data.
Ex. A shop contains 12345 customer data, you will receive a mail that has 2 update file download links, one with 10000 data, the other with 2345 data.