Aside from notifying customers of their order status updates via email, merchants can now update them via Facebook Messenger. This provides an extra channel in receiving the latest updates on order and delivery statuses.
 1. Set Order update notification via Facebook Messenger
Settings> Order Settings> Order update notification via Facebook Messenger
First press the toggle button to turn on the feature.

After you press the toggle button, please login into your Facebook account.
(If you have already logged into Facebook in your browser, the system will directly proceed to the next step.)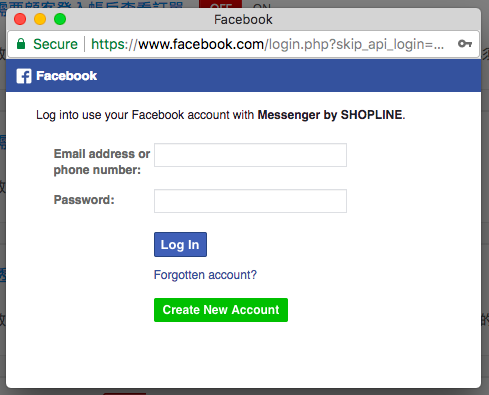 Messenger will request for authorization to manage your Pages and also send messages from Pages you manage. You can click continue to grant access.
(If you need to look at the access requests in detail, please click "review the info you provide".)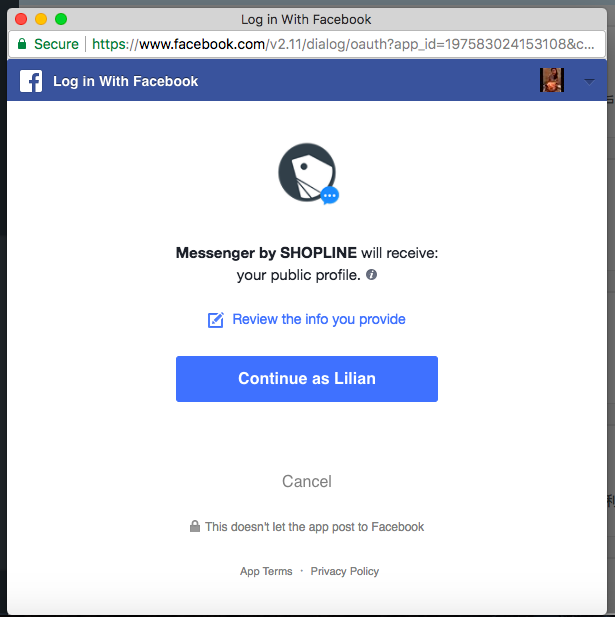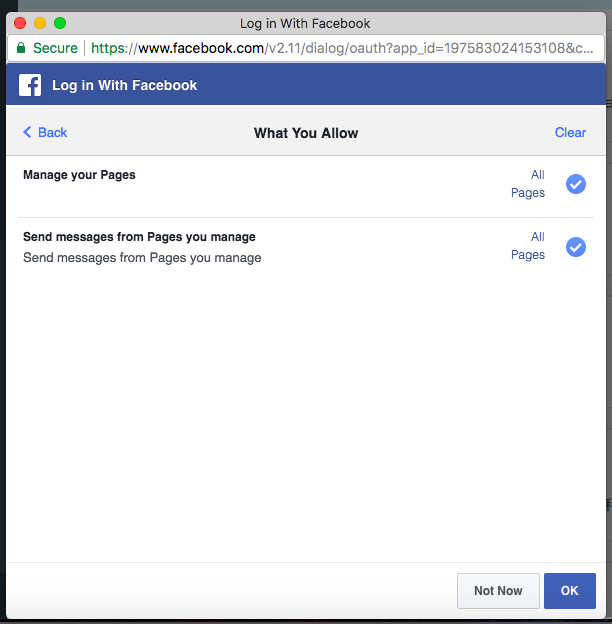 Next, click "connect" and to connect to one Facebook Page.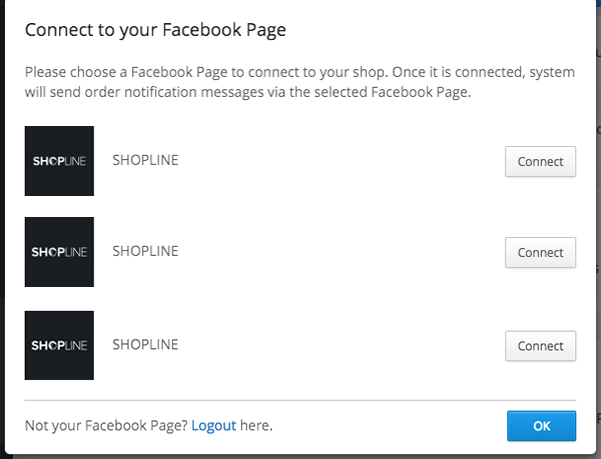 Before you click update, please double check and confirm the connected Page is correct. Scroll down to the bottom of the page and click update.

Customer subscribe to Order update notification via Facebook Messenger 
After you complete your settings, no matter if the customer is a member or non-member during checkout, they can tick and subscribe for order update notification via Facebook Messenger in checkout page or order confirmation page.


Once the customer have ticked the checkbox, the system will automatically change customer's subscription status to subscribed. One can always click to unsubscribe.

Send order update notification
Customer's Facebook order update notification subscription status is shown in the order details. If it shows a tick, the customer will receive Facebook message as well as default email notification.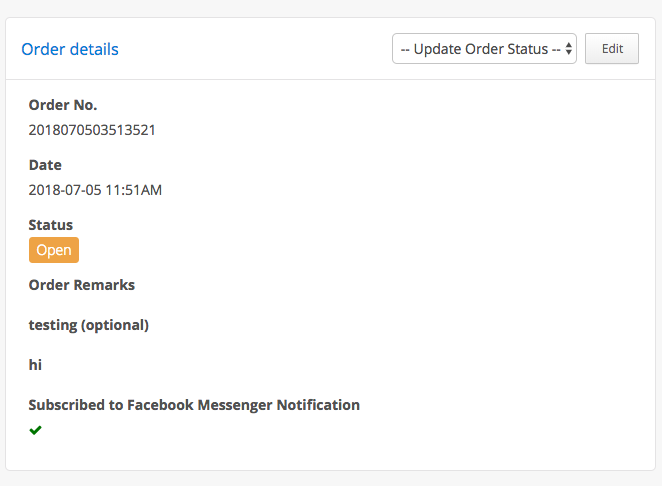 When you update the order status, system popup will provide an option to send an update notification to the customer.
Once you check the box and click yes, the update notification will be sent via email AND Facebook messenger to the customer.

The customer will receive an update message in the following format: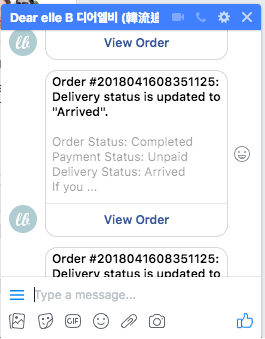 Remarks: If the box for subscription for order update notification via Facebook Messenger is not shown, please check with the following:
1. Your related Facebook Page has whitelisted the domain of your shop at Page Setting > Messenger Platform > Whitelisted Domains
2. Your related Facebook Page is published and visible
3. You did not installed 3rd-party css in Google Tag Manager to block the function of Facebook