When adding or editing advanced tabs, you can add text to your tabs by adding "text components" and "text and title components". You can drag and place them on the designated layout location.
1. Introduction
A. Word element

After placing the text element, a single-column text block will appear.

B. Text with title element

After inserting the text with title element, there will be two text blocks, the upper block is "title" and the lower block is the "description". The title and description have to be edited separately.
2. Steps to set up
Step 1. Add a new element
Click on the Build menu on the left, there are multiple functional elements. Drag and drop the element you want to add to the designated location.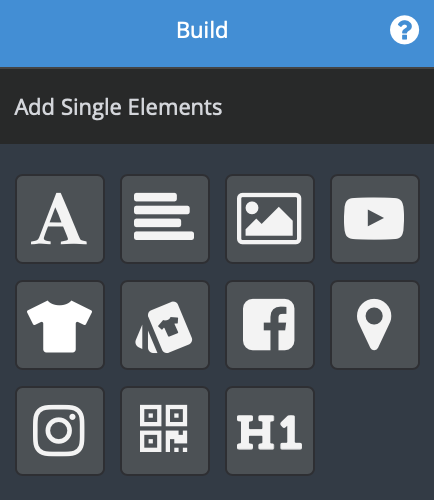 When dragging the element to the editing workspace, the location where the element can be dropped will be highlighted in green.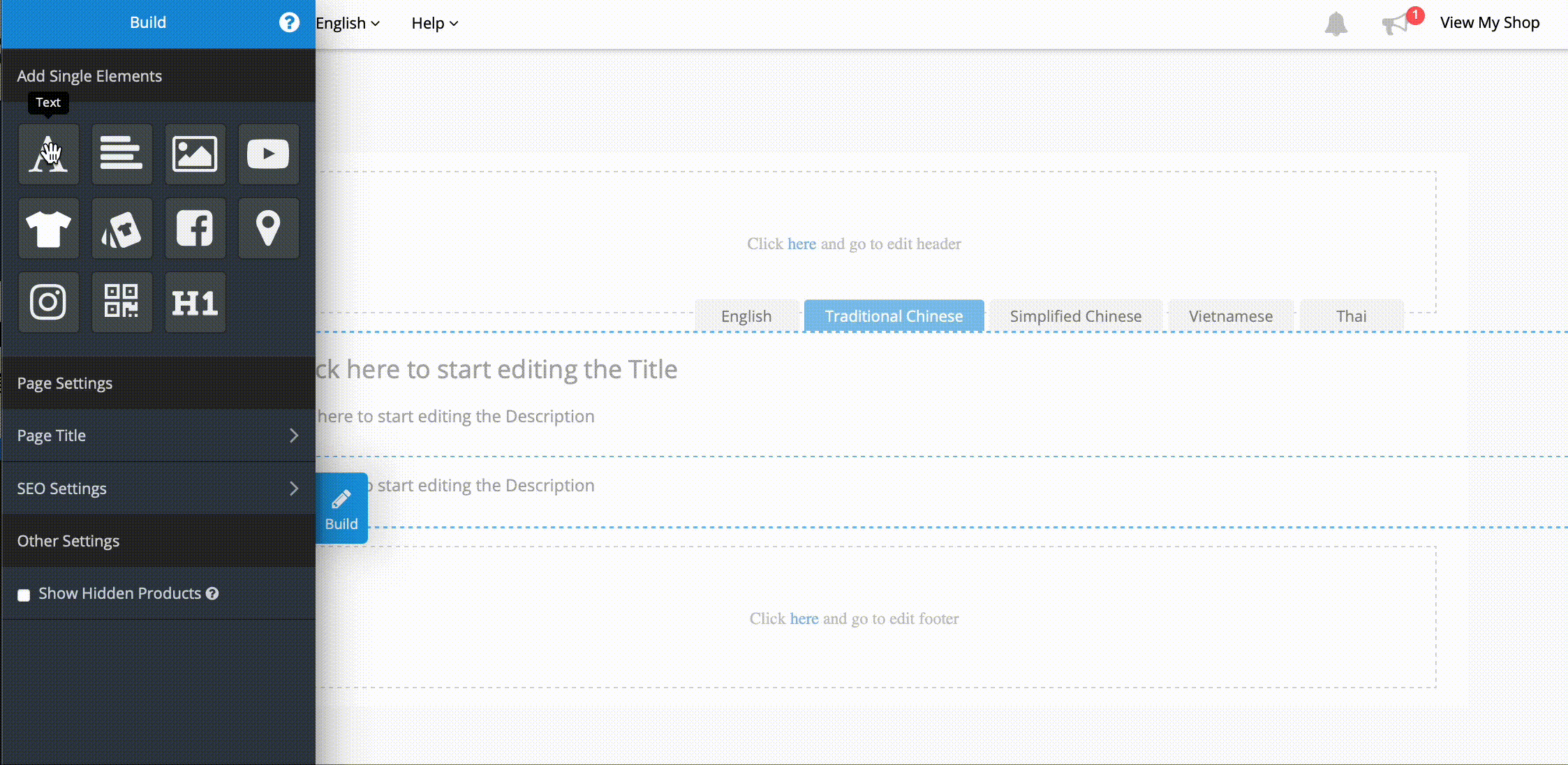 Step 2. Edit element
When editing text, click on the text or text with title element. The editing tool will appear on the left.
Function: Paragraphs, Font Styles (Bold, Italic, Underline), Alignments, Remove Format, Font Color, Font Size, Hyperlink, View HTML
Note: After clicking the View HTML button, the content of this field will change into HTML syntax. Please refer to this link for more details: View HTML from Text Editor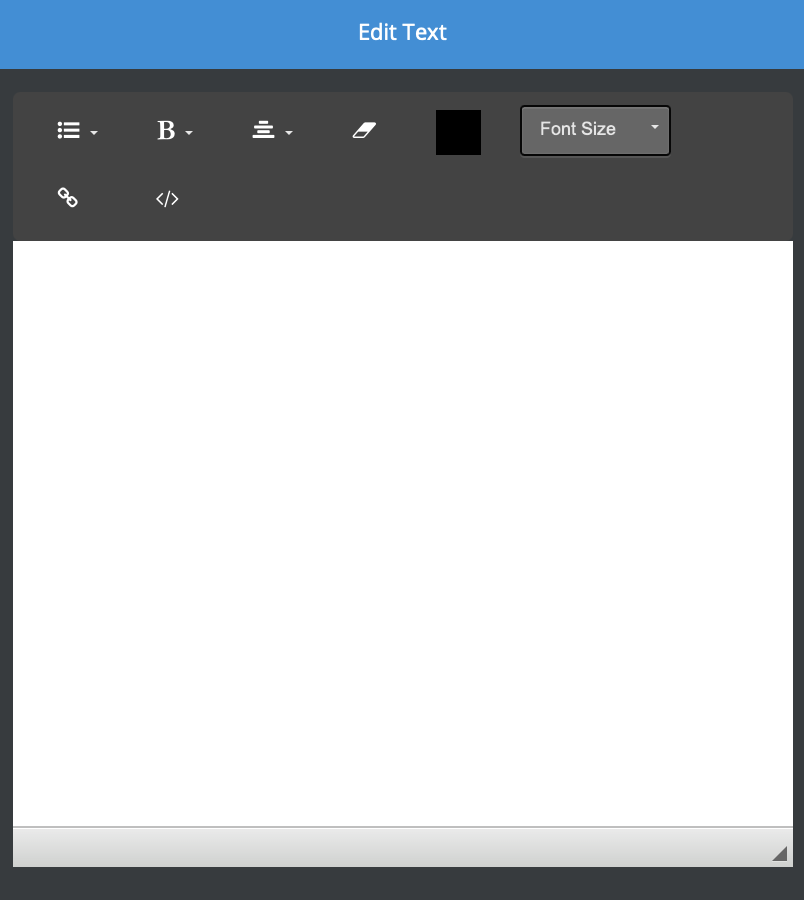 3. Inserting a hyperlink
To insert a hyperlink to words, follow the steps below:
1. Highlight the text you want to insert a hyperlink, then click the Link button.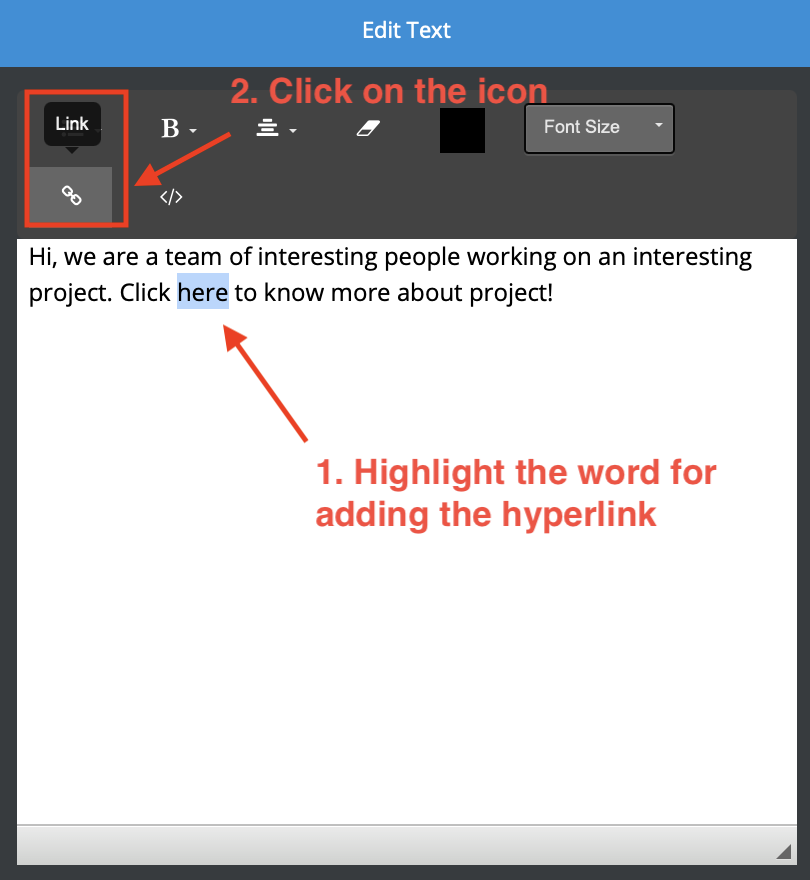 2. The system will pop up a window. Enter your URL, and choose whether to "open link in current window" or "open link in new window", and then click OK.

3. Finally, click OK and then click Save.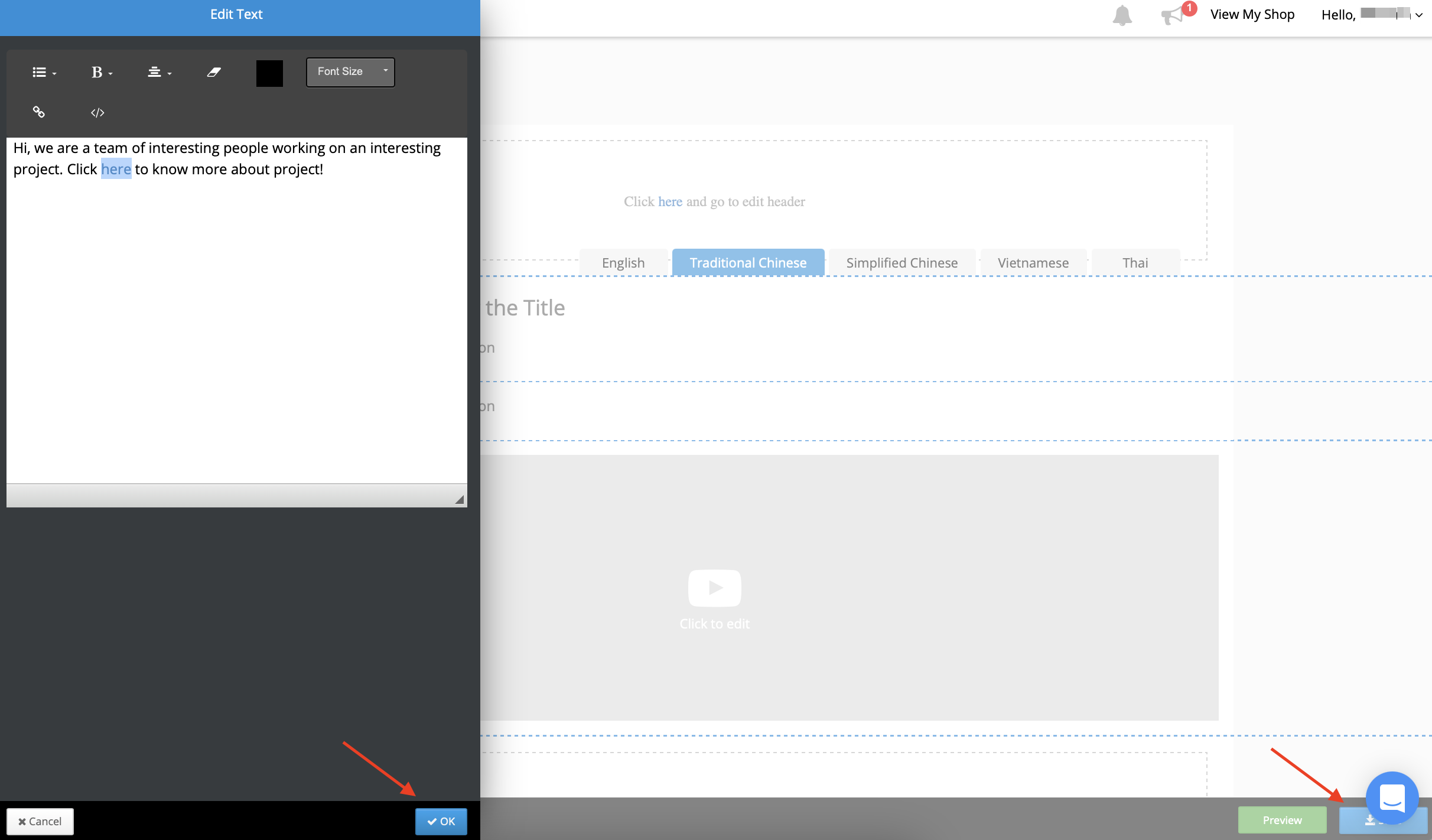 Note:
The font of the text/title will be displayed according to the store layout you have selected. Fonts will be displayed according to the font of the reader's browser. In order to avoid missing words/characters, the fonts are displayable in different browsers.
Read more