Zotabox offers over 15 tools in one package to boost your sales and increase your subscribers and followers, for example pop-up window, Facebook messenger, header bar, Email subscribe box etc. You could simply install Zotabox via Google Tag Manager by copying the embedded code provided. Please refer to the instructions below:

Step 1
Please visit Zotabox's official website: http://info.zotabox.com/
And then click the "Take a Peek" button in the middle.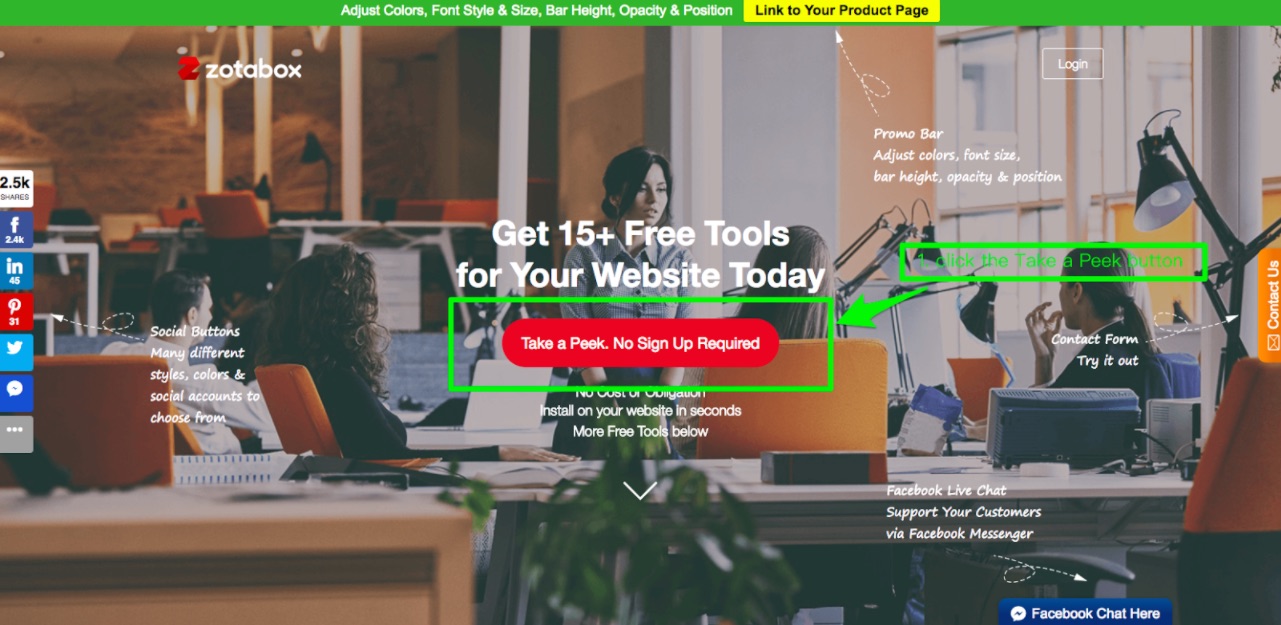 Step 2
If you have not signed up any account in Zotabox before, please click the "Sign-up" link at the top-right corner and create a new account.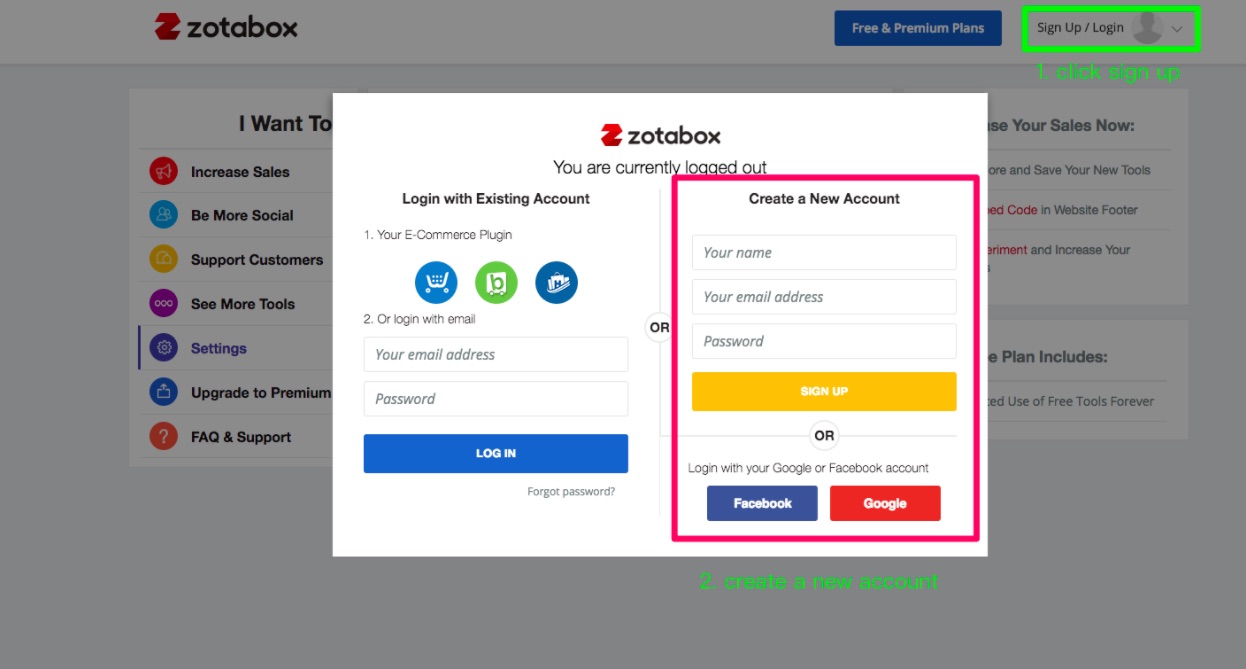 Step 3
And then you will see we are now at Step 1. In this example we would like to set up an easy pop-up, please click "Easy Popup".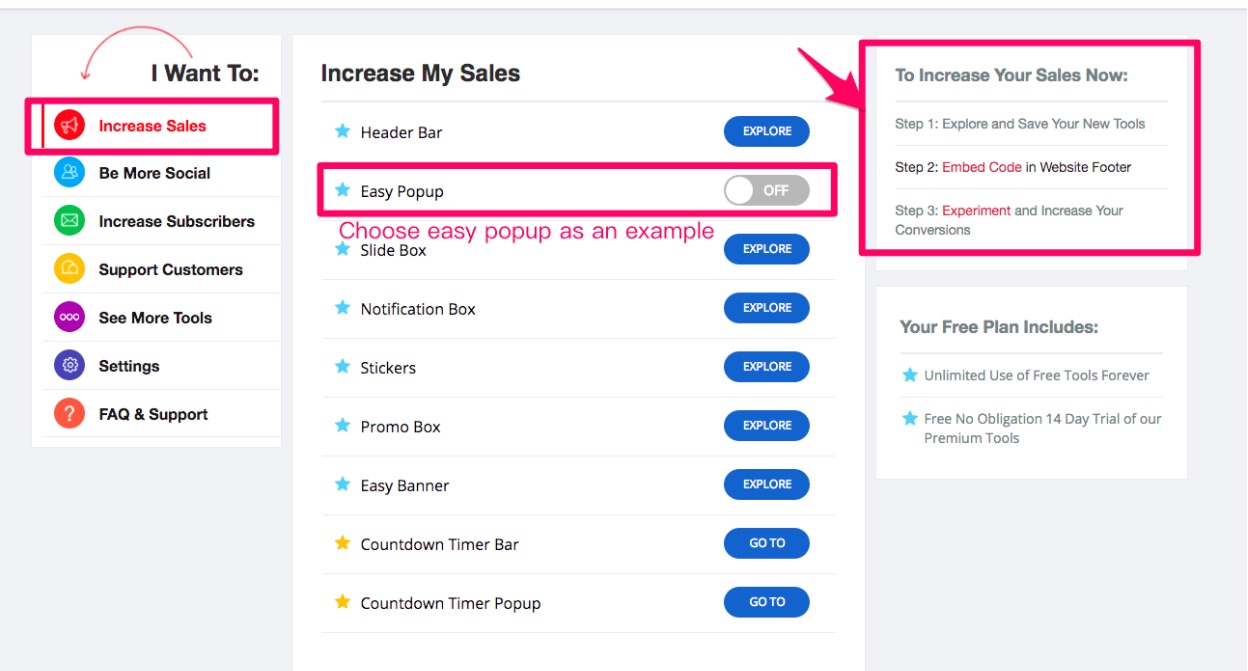 Step 4
You could first customize your pop-up window, then press "Save" button and turn on your tool.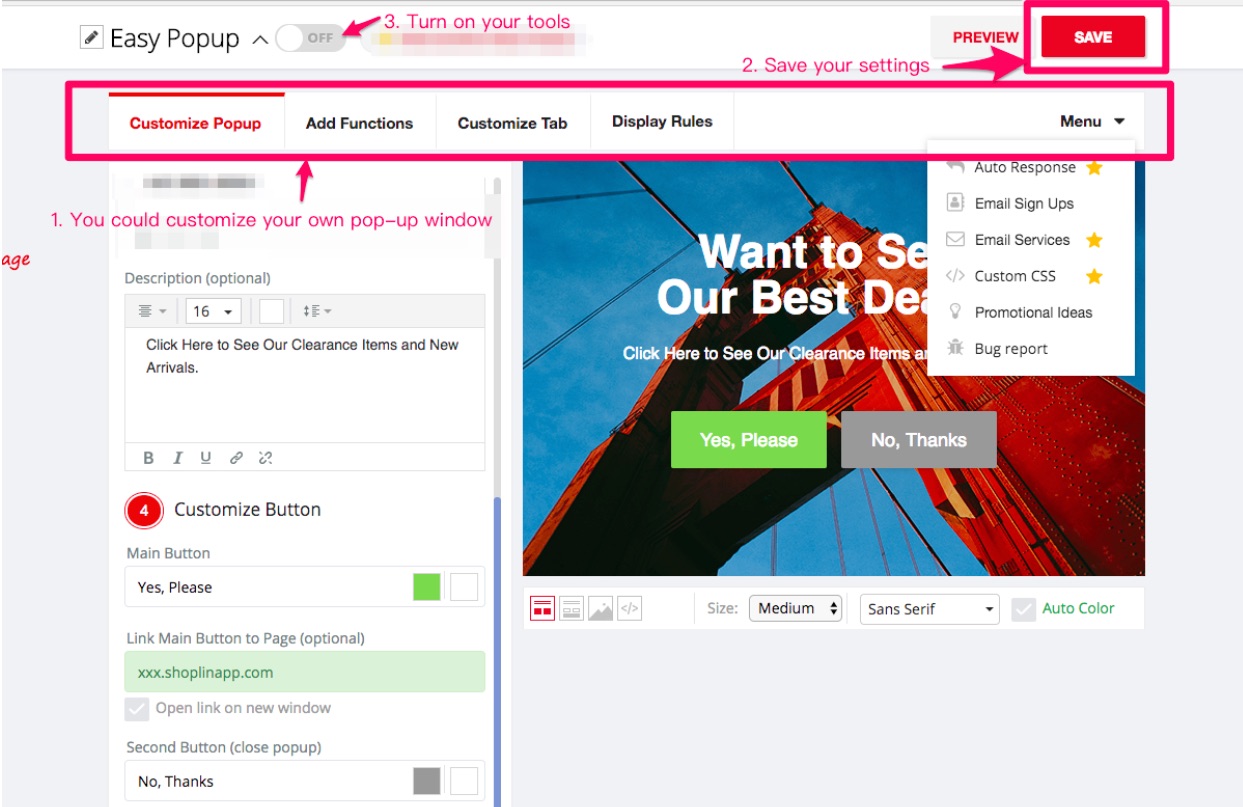 Next you will see a pop-up window which request you to paste the code into your website, please choose "Take me there now".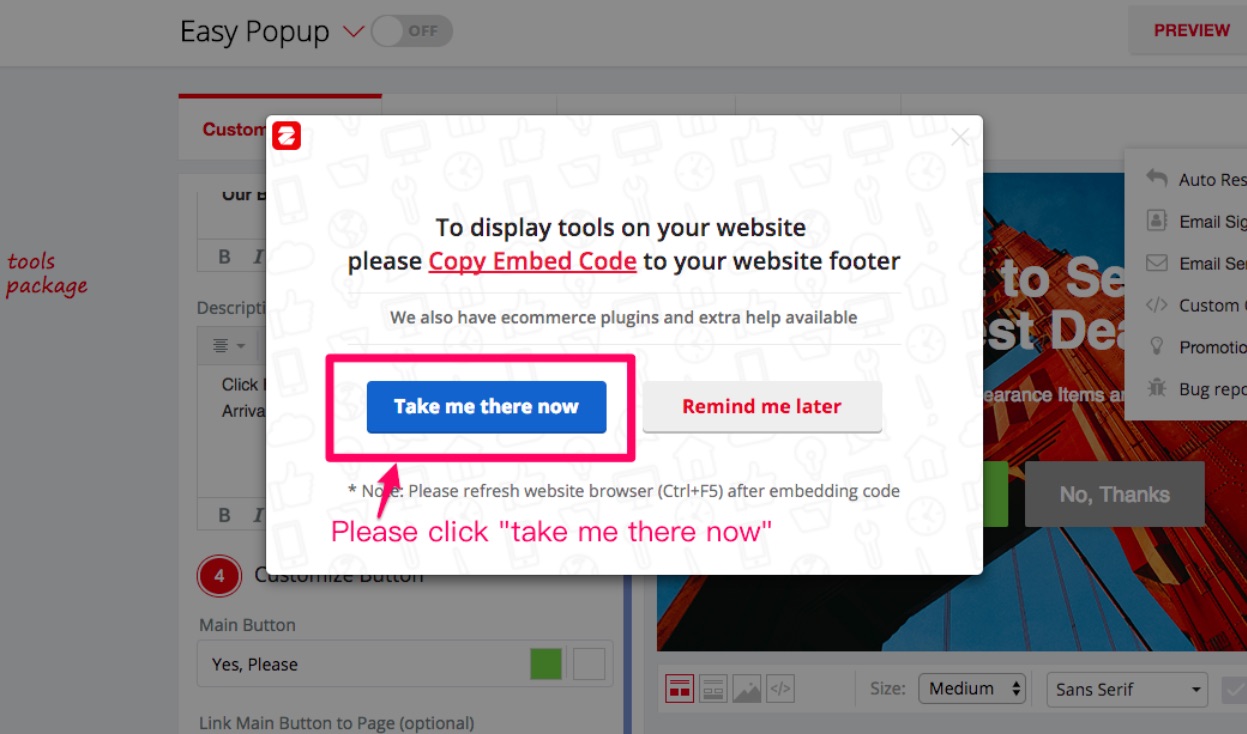 And you will get your embedded code for Zotabox. Please copy this code.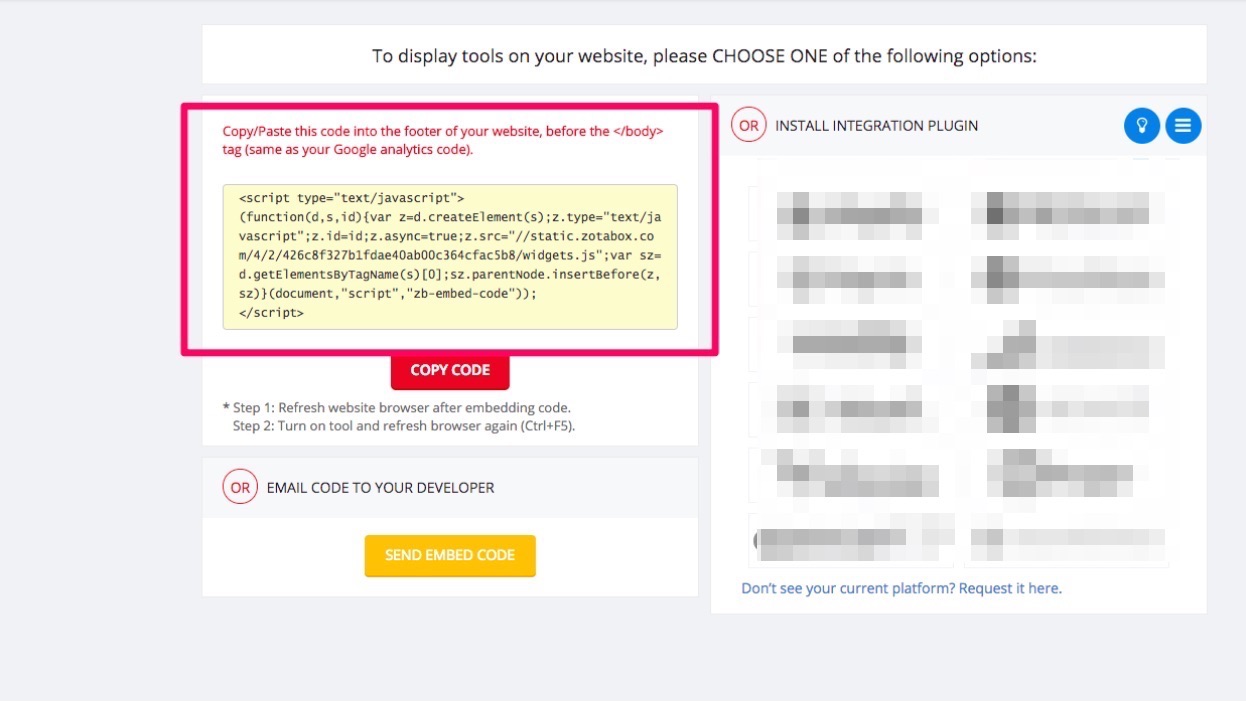 Step 5
Please refer to our SHOPLINE FAQ: Google Tag Manager (step 8)
And paste the code you have copied into your "Custom HTML" tag in Google Tag Manager.

**Please make sure the tool is turned on Step 4
Step 6
Please check if the plugins have shown on the shop.