Zotabox offers over 20 tools in one package to boost your sales and increase subscribers and followers. Available tools include: custom popup windows, Facebook messenger, header bar, and email subscriber box. You begin setting up all of these features by simply installing the Zotabox app in SHOPLINE Admin.

Please note:
When accessing Zotabox via SHOPLINE Admin, the system will use the email address of your store's owner to create a profile on Zotabox. It is not possible to to access Zotabox via SHOPLINE using an email address that is not the store owner's. If you already have a paid Zotabox subscription, make sure that the email address registered with your Zotabox account is the same as the store owner's email address in SHOPLINE Admin.
Step 1.
In SHOPLINE Admin, go to [Apps] > [Apps Store] and find and install Zotabox.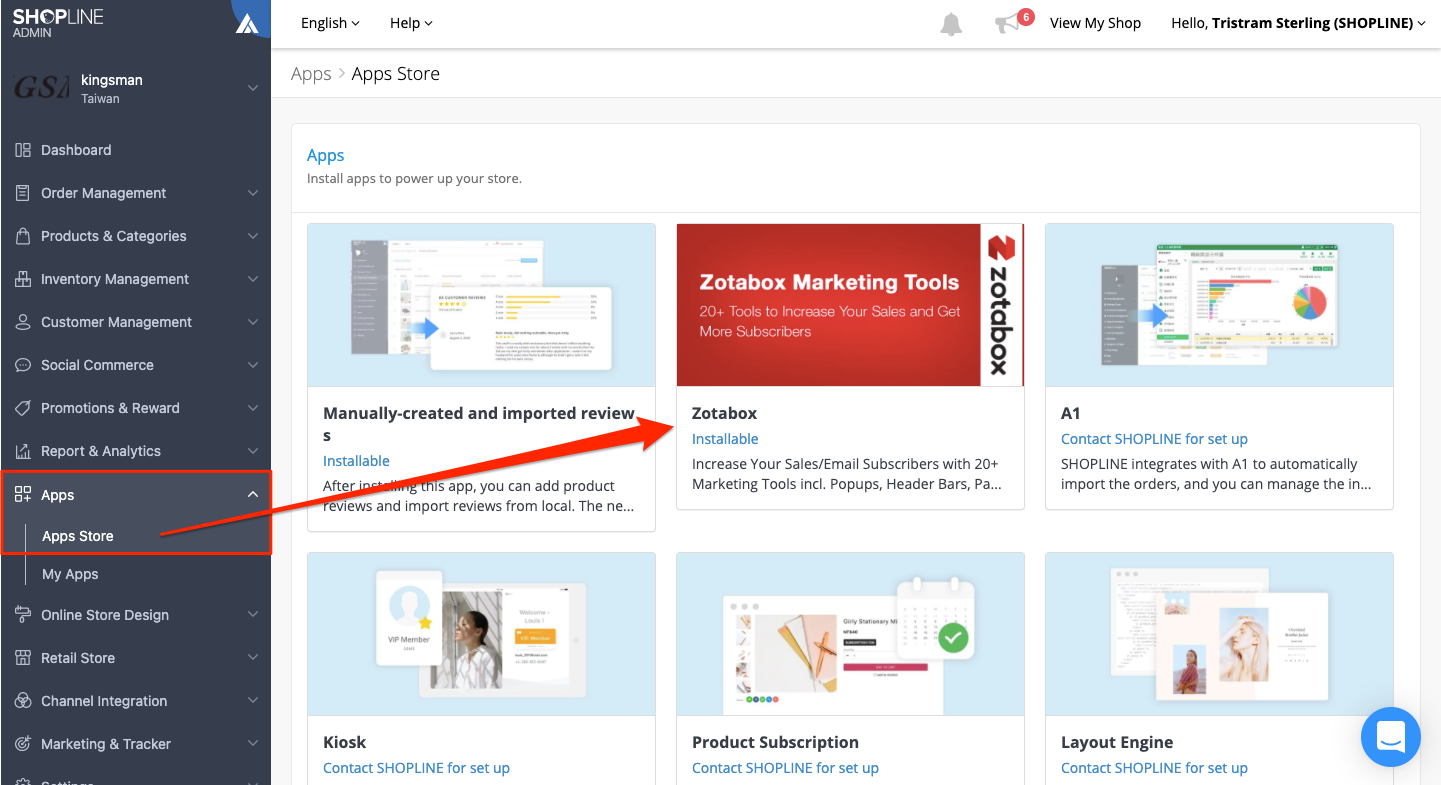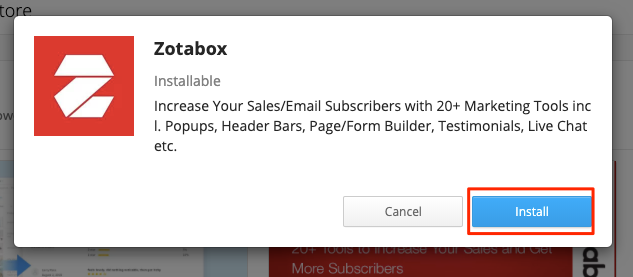 Step 2.
Once you have successfully installed Zotabox, click on [Go to Zotabox].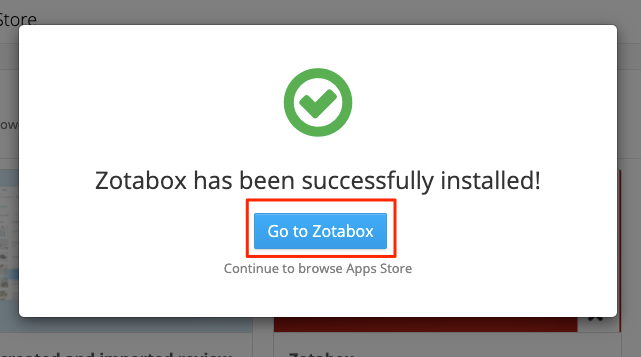 Step 3.
Once you have connected to Zotabox, click on [Authorize].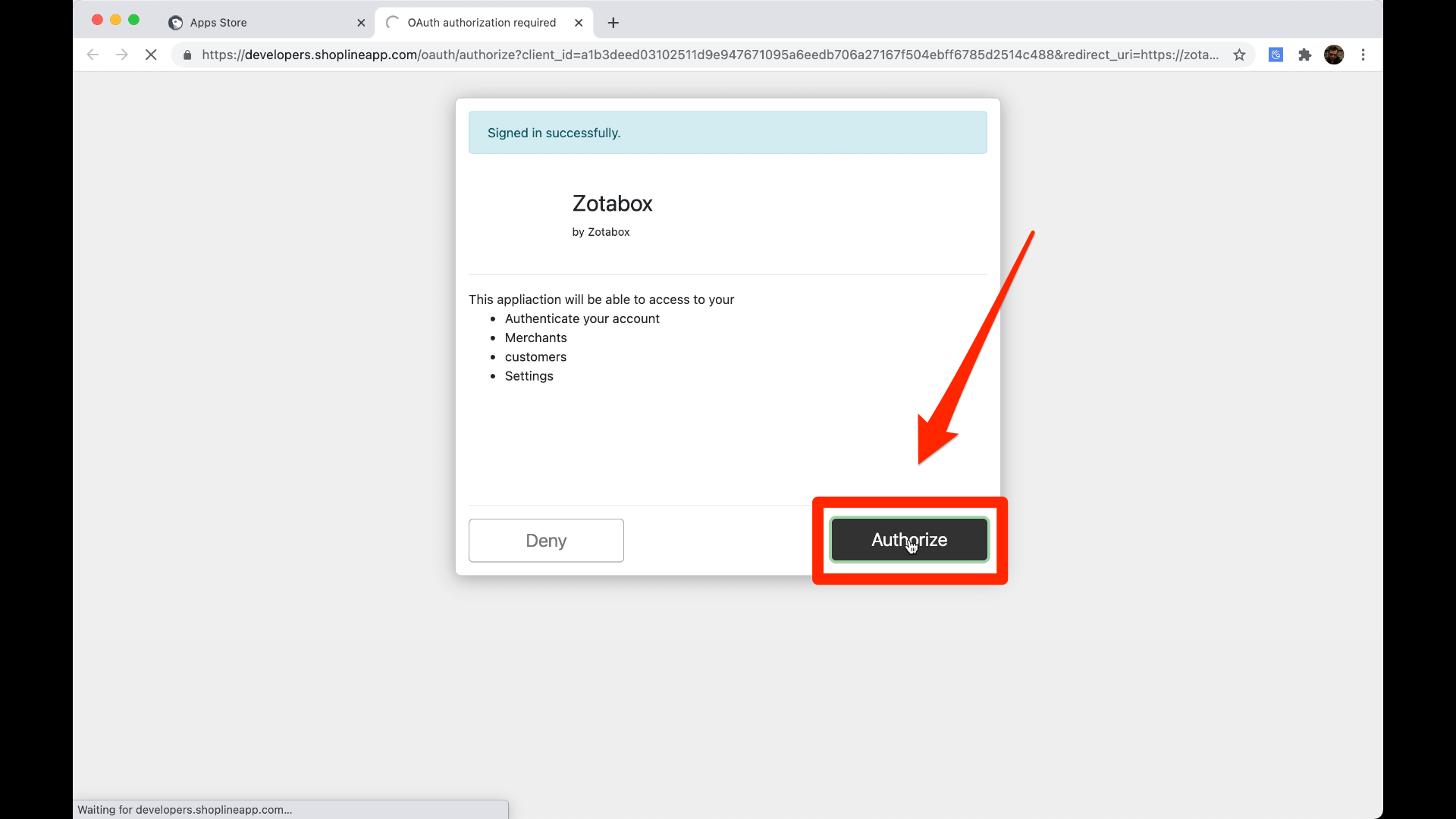 Step 4.
After you have authorized Zotabox, you will be taken to the Zotabox dashboard page. In the top right-hand side of the window, you will be able to see how many days are remaining on your free trail, as well as view options for paid plans.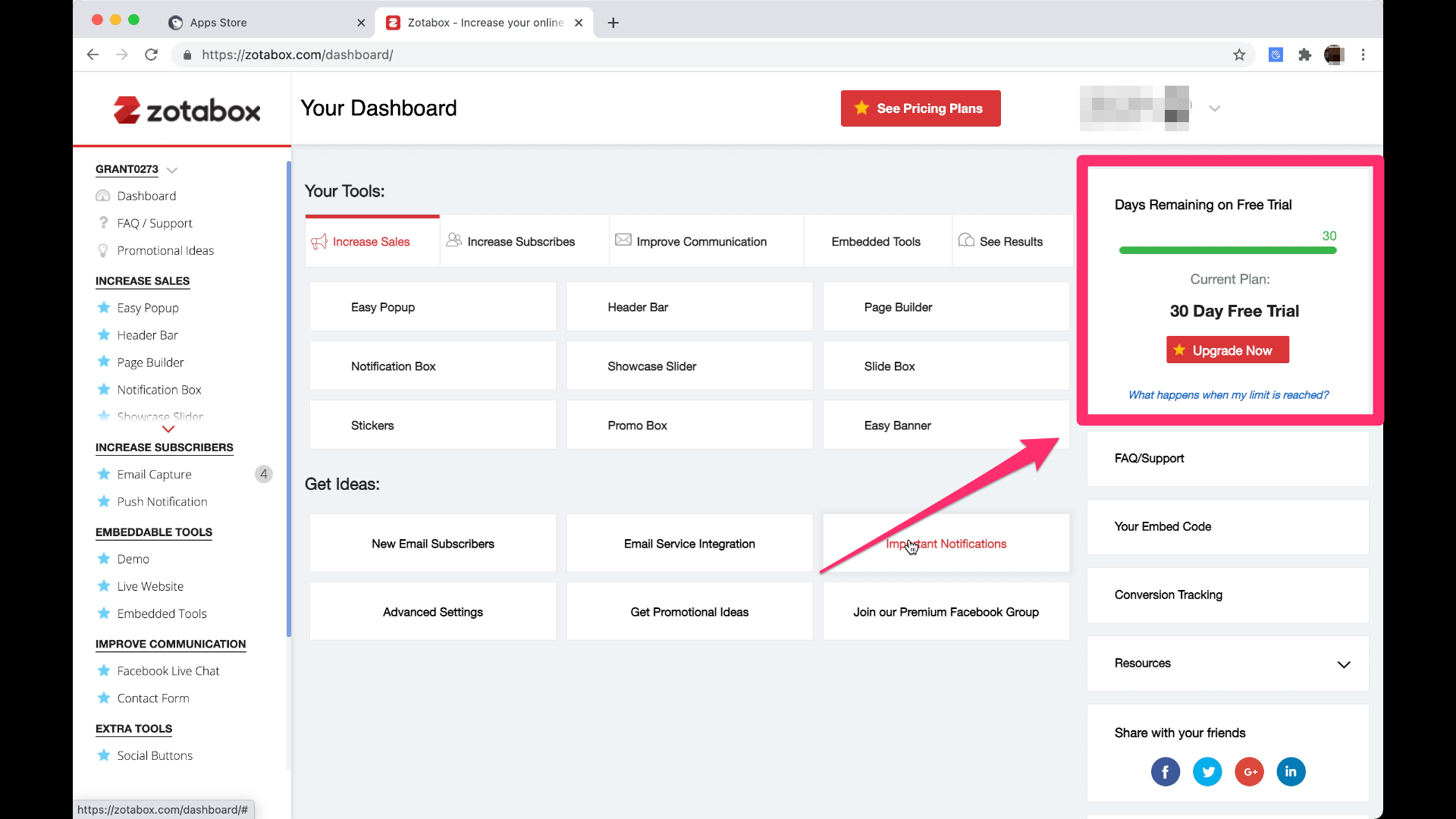 Step 5.
To begin using Zotabox, click on any of the features in the menu on the left-hand side. In this example, we will set up an Easy Popup.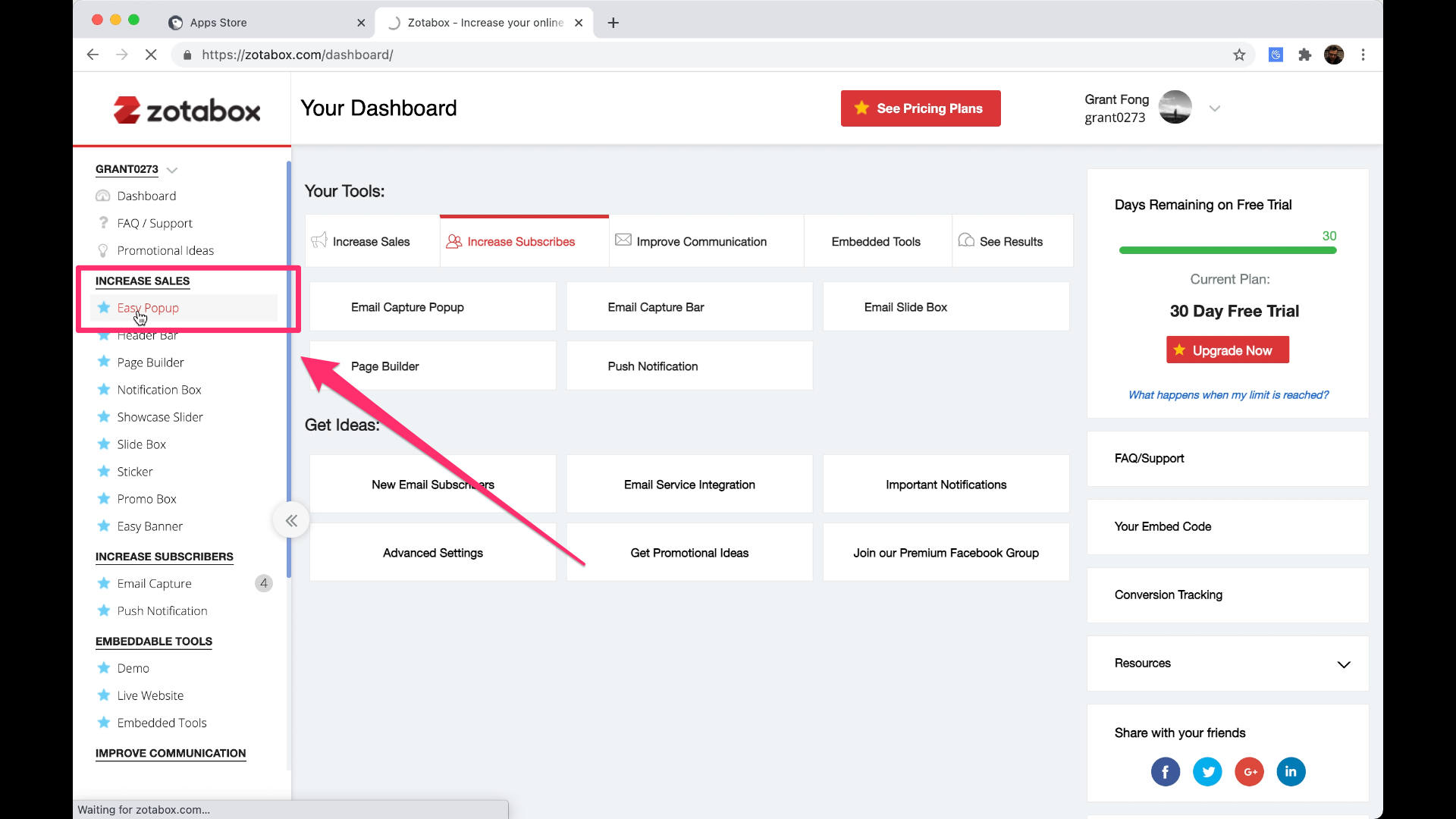 Step 6.
Before you can start using Zotabox, you will need to click [Next] through 1–9 of the guidance popups until you reach [Start 30 days free trial].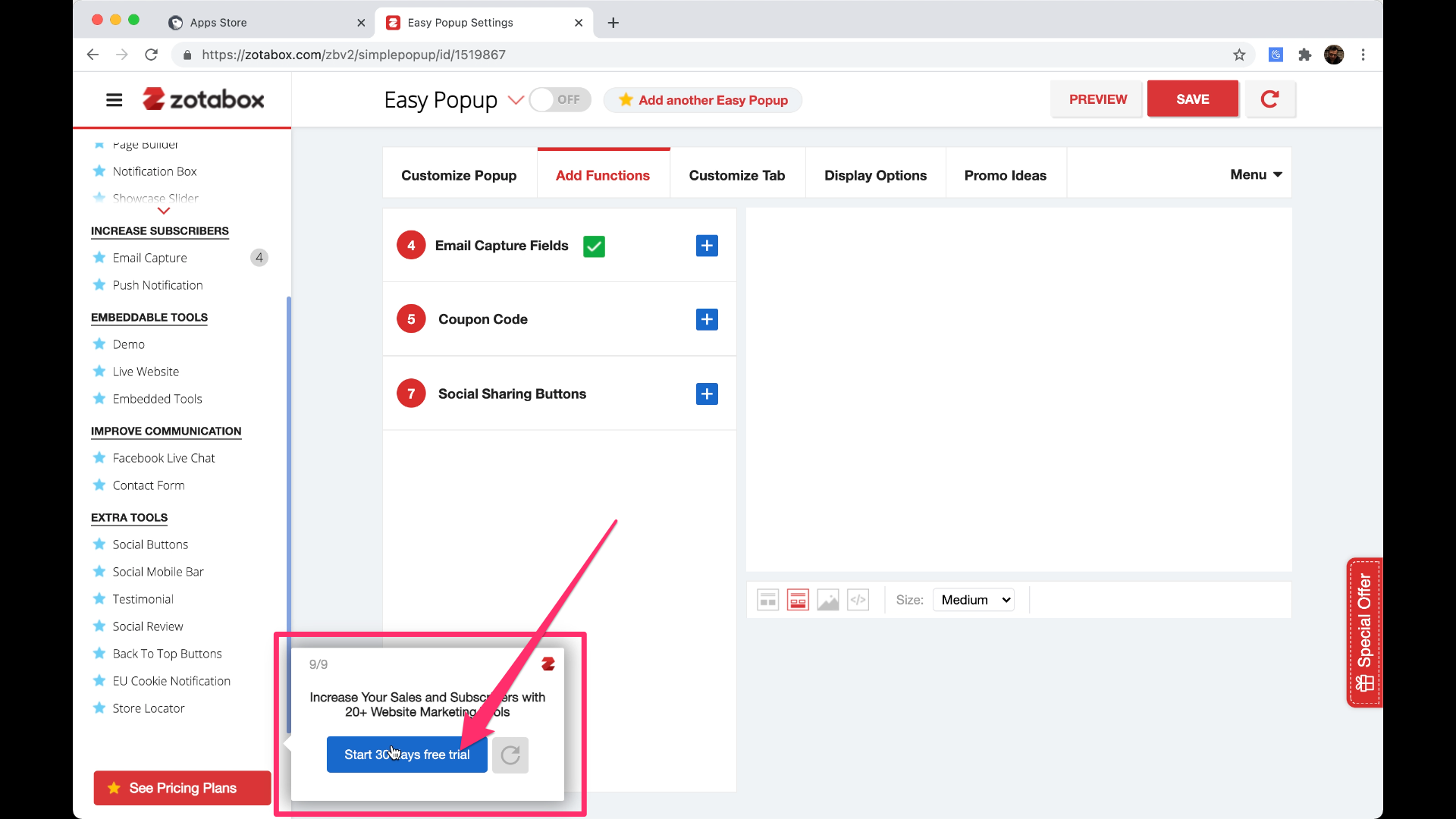 Step 7.
To add a customized popup to your SHOPLINE store using Zotabox, go to the [Customize Popup] tab.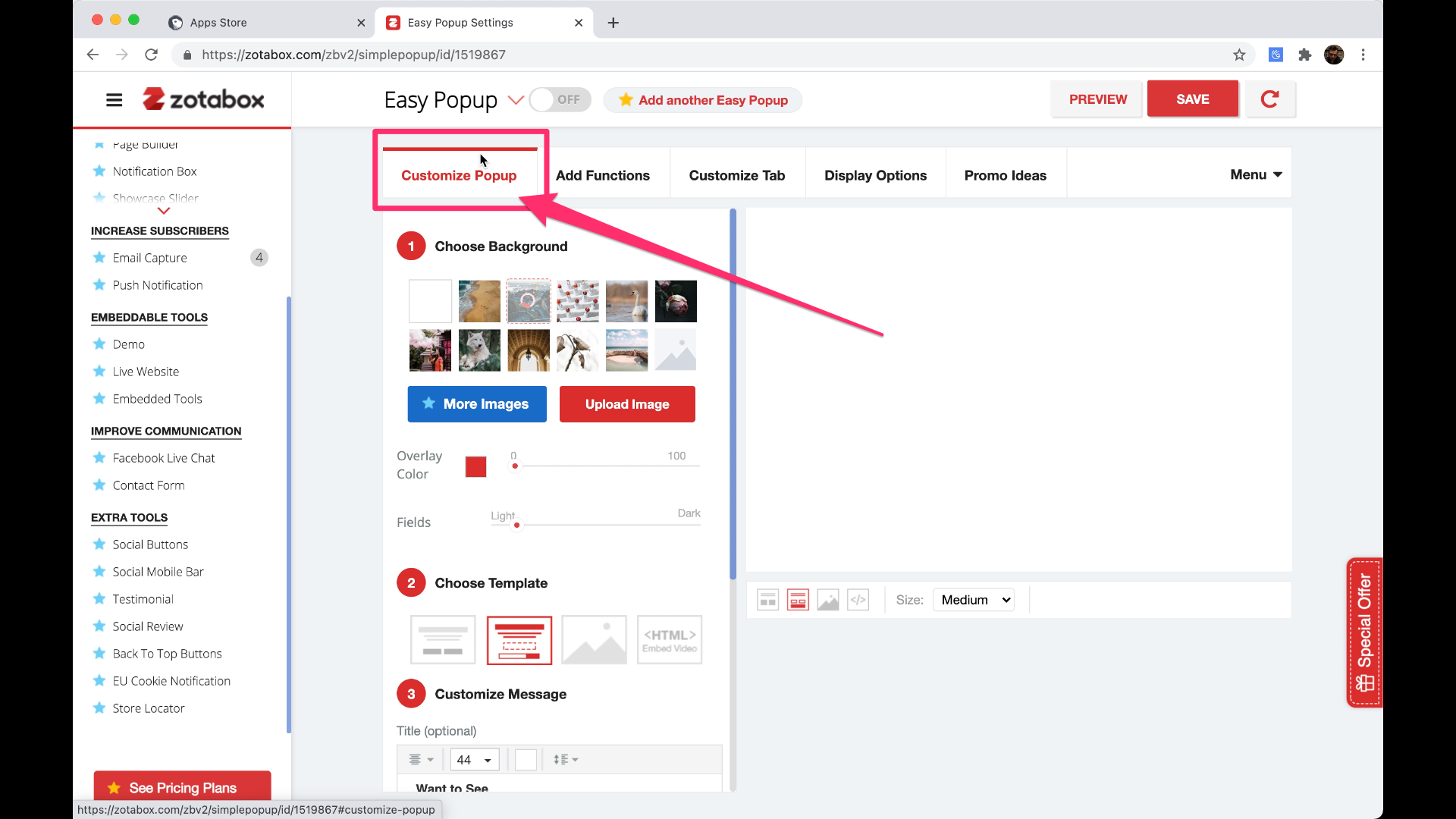 Choose one of the supplied background images or click [Upload Image]. You can use the [Overlay Color] slider to change the overlay color's transparency. Use the [Fields] slider to change the tone and color of text and other elements.
Under [Choose Template], choose either a [Promotion], [Email Capture], [Clickable Image] or [Custom HTML] template.
Type and format the text you want to appear on your popup in the box in the [Customize Message] field.
In the bar in the right-hand side, you can change preview the different popup templates, as well as select the popup's size and the font.
Step 8.
You can adjust where, when, how and to whom the popup will be shown to on your site by going to the [Display Options] tab. Once you are happy with your settings, click [SAVE]


Step 9.
After you decide on the format and settings for your popup, turn the [Easy Popup] toggle switch at the top of the window to [ON], then click [SAVE] in the top right-hand side.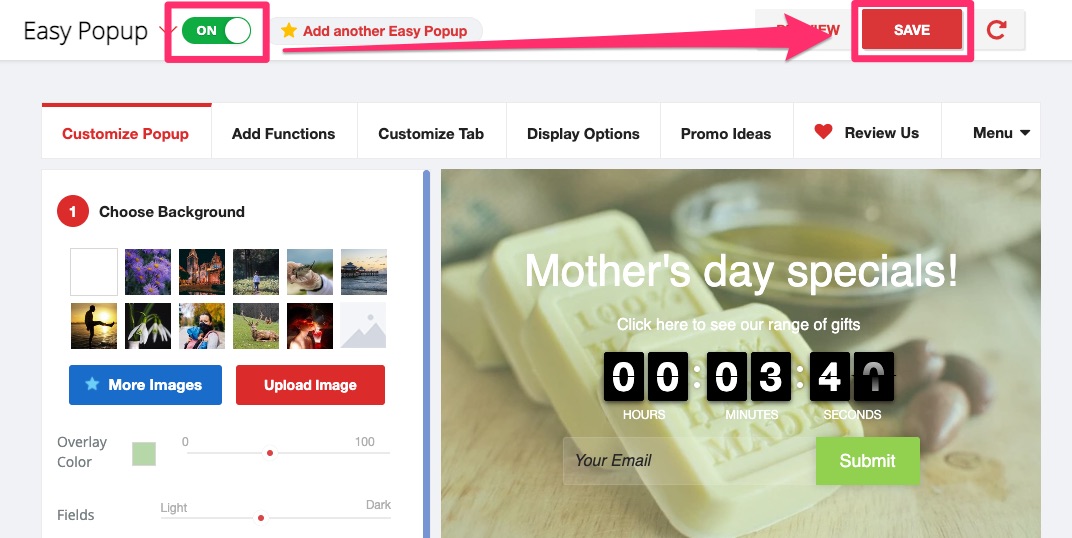 Step 9.
Once you have saved your settings in Zotabox, return to SHOPLINE Admin and view your store. You will now be able to see the popup you just created in Zotabox on your storefront.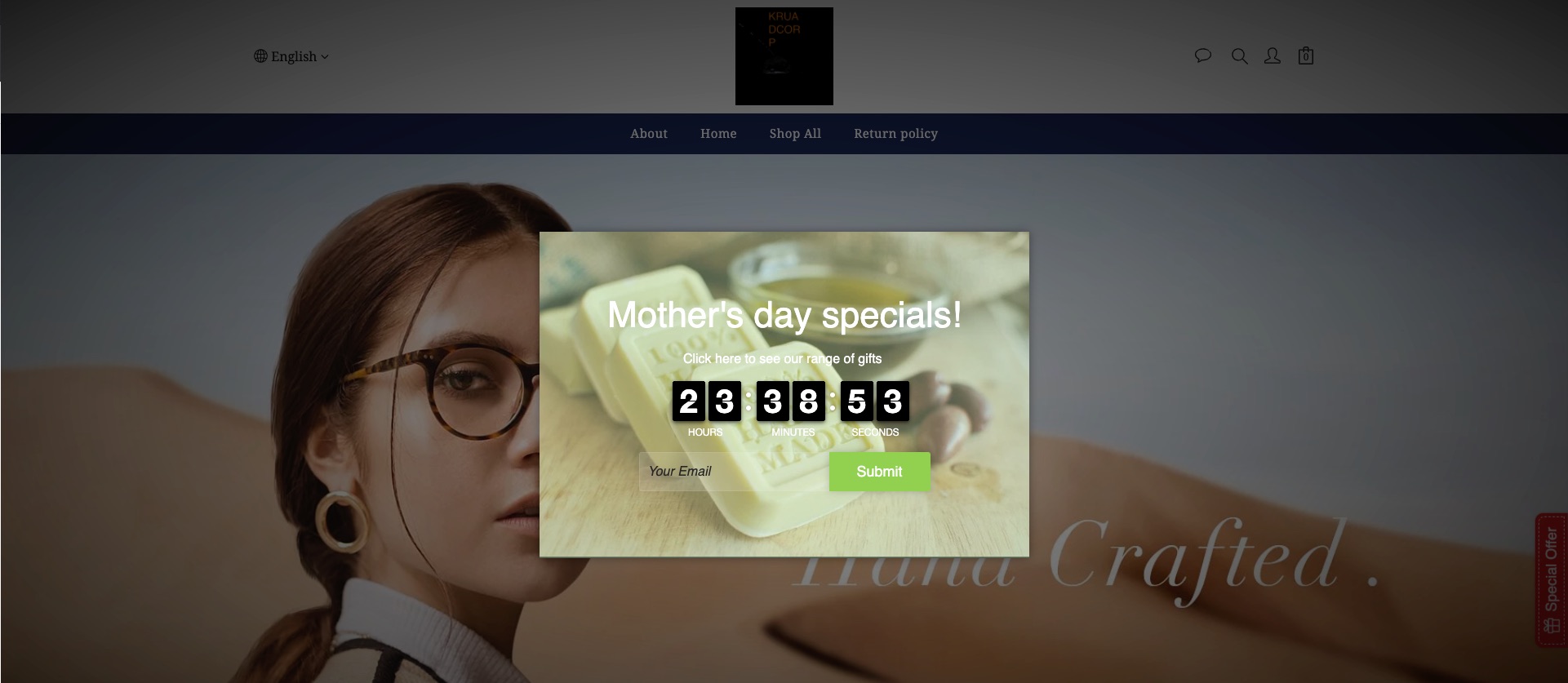 Read more: