To provide better shopper experience, merchants can make good use of multiple currency display function on SHOPLINE platform.
Step 1:
Login SHOPLINE admin panel > "Shop Design" > "Design" > "Advanced Settings"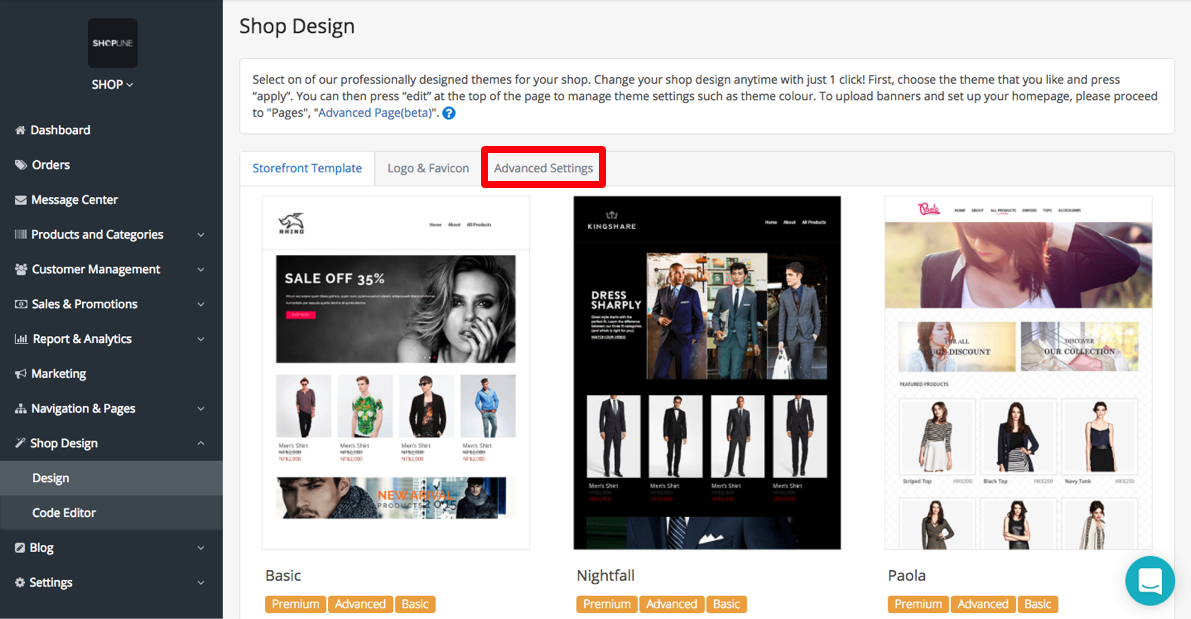 Step 2:
Check "Allow Customers to select the displayed currency" > Click "Save"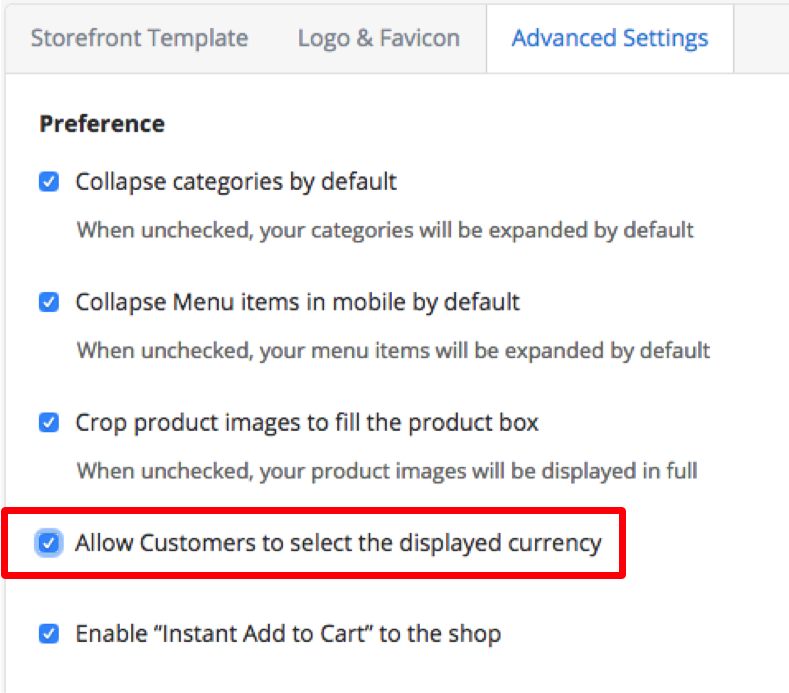 Now you should be able to see a new button in the top right corner of your store

Rates are based on http://www.xe.com and updated twice a day.
Customers will be able to choose: HKD, CNY, TWD, USD, SGD, EUR, AUD, GBP, PHP, MYR, THB, AED, JPY, MMK, BND, KRW, IDR and VND.

Customers can now pick their local currency and preview product prices in that selected currency.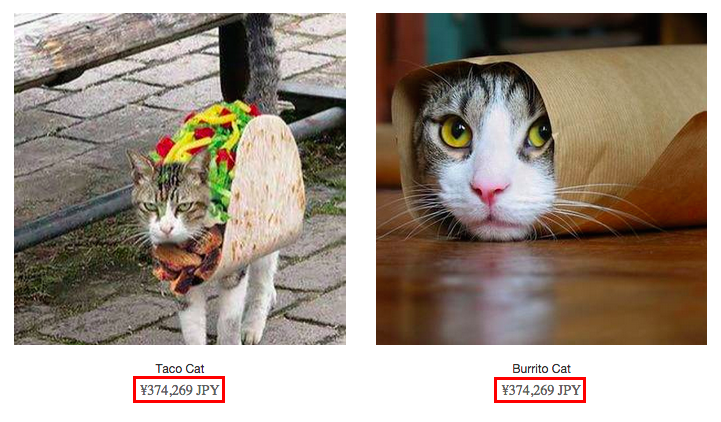 Remarks: This is an estimated preview only. The actual order will always be charged and paid with the currency that you have set in your Shop Settings.