Creating a trial account in SHOPLINE is easy. You can simply do it within 3 minutes.
You may follow the below guidelines to register an account and complete the basic shop settings.
Step 1: Visit SHOPLINE's homepage
Visit SHOPLINE's website: https://shoplineapp.com
Step 2: Sign Up
Enter your email address and click the "Free Trial" button.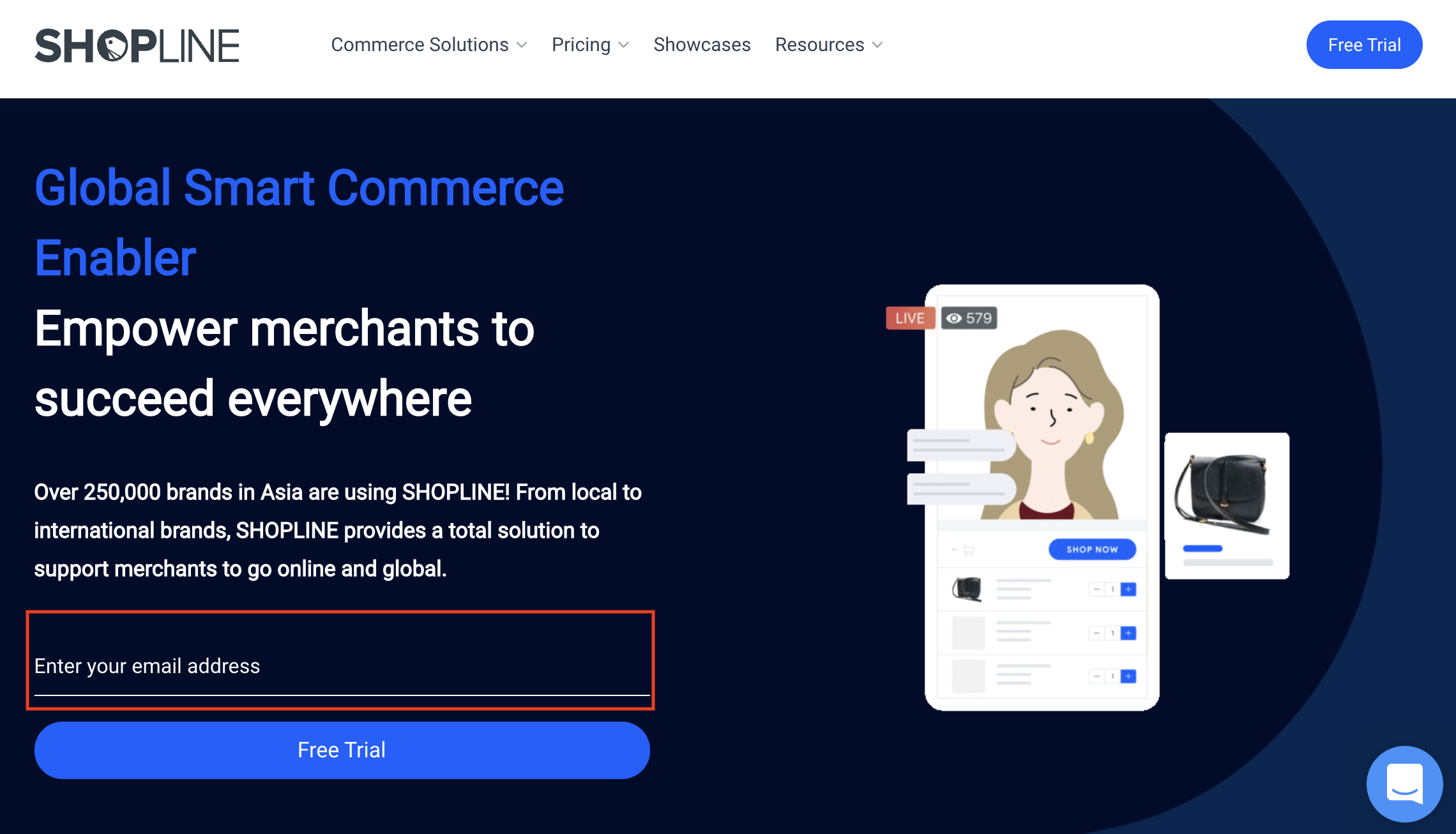 Step 3: Enter information for registration
Enter your email, password, mobile number, and shop name, then click "SIGN UP".
Please note that you will be using the email and password you entered on this page to log in to SHOPLINE's admin panel. Also, notification emails like order emails and paybills will be sent to this email address by default.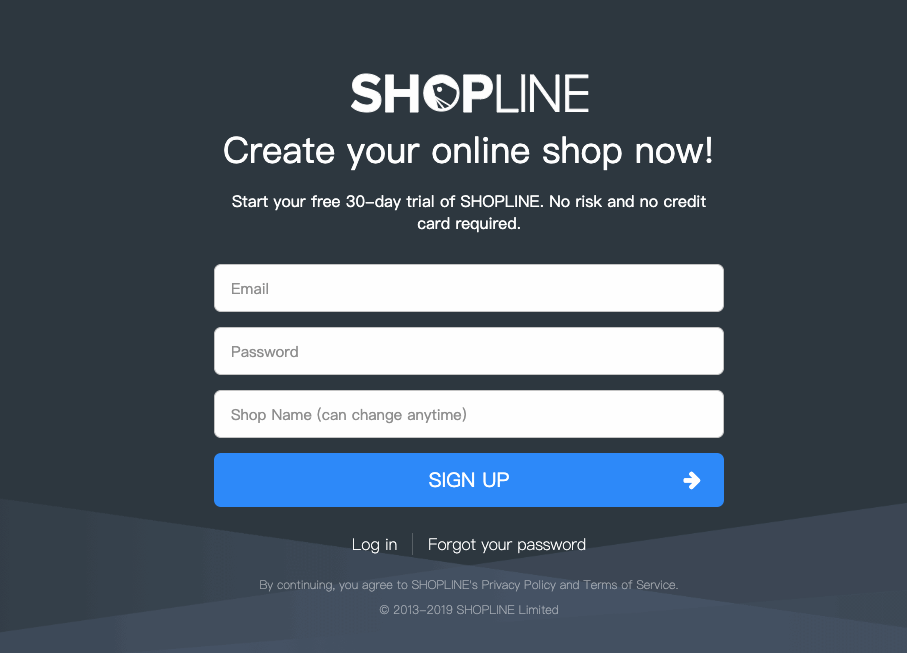 Step 4: Set the default shop currency
Choose the currency that customers will use for check out. This will also be the default currency of your online shop.
*Note: the shop default currency is not changeable. Choose your main market currency!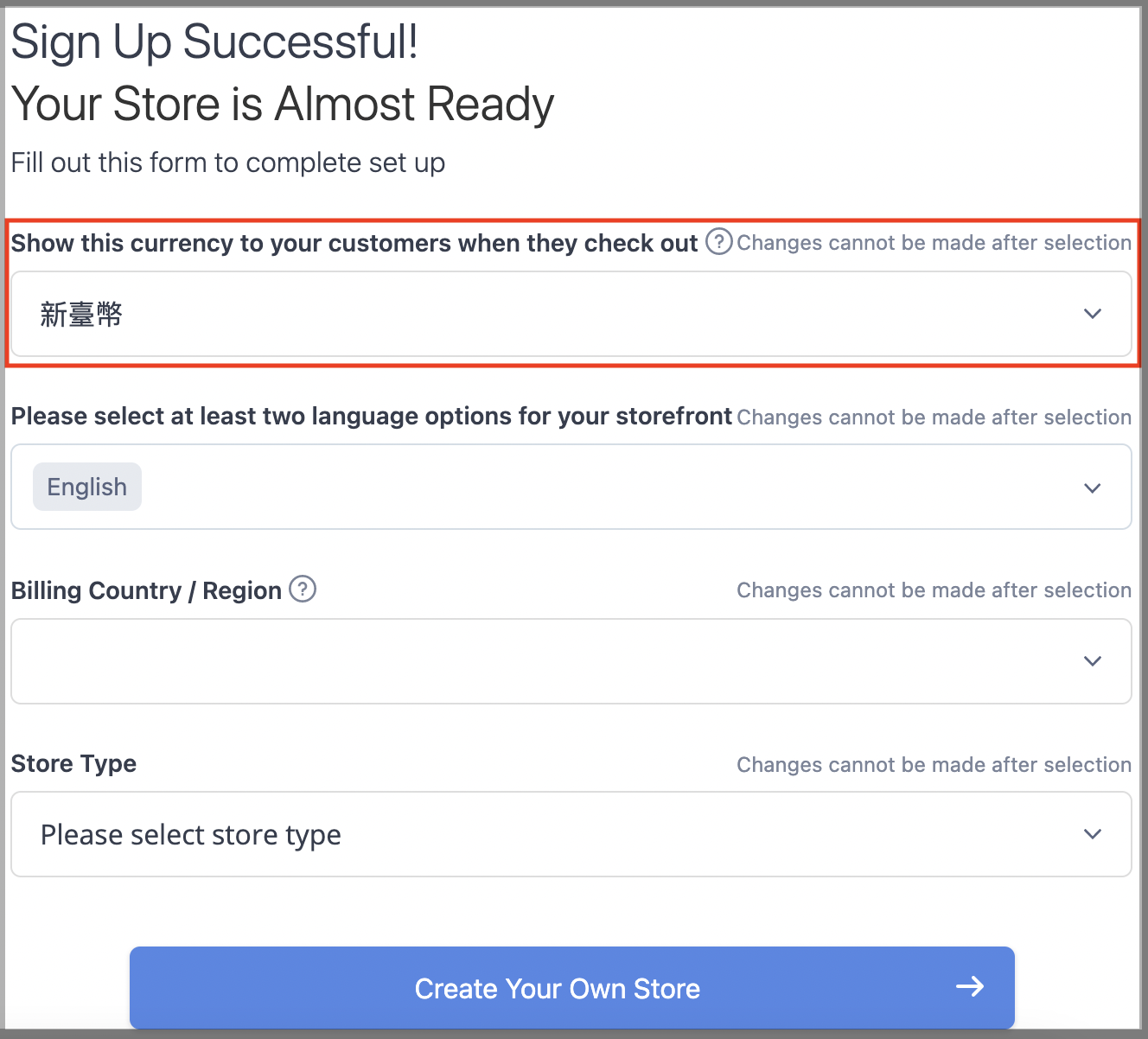 Step 5: Select your shop languages
Shop languages are the languages that customers can use at your shop. The language options that appear in this step depend on the default currency of the store you selected. For example, if you choose New Taiwan Dollar for your default currency, the language options will show "English" and "Traditional Chinese". If Malaysian Ringgit is chosen, the language options will then show "English", "Simplified Chinese" and "Bahasa Malaysia".
You must select at least 2 shop languages. If you wish to set up other languages, please contact our Online Merchant Success Team in the live chat tool at the right bottom.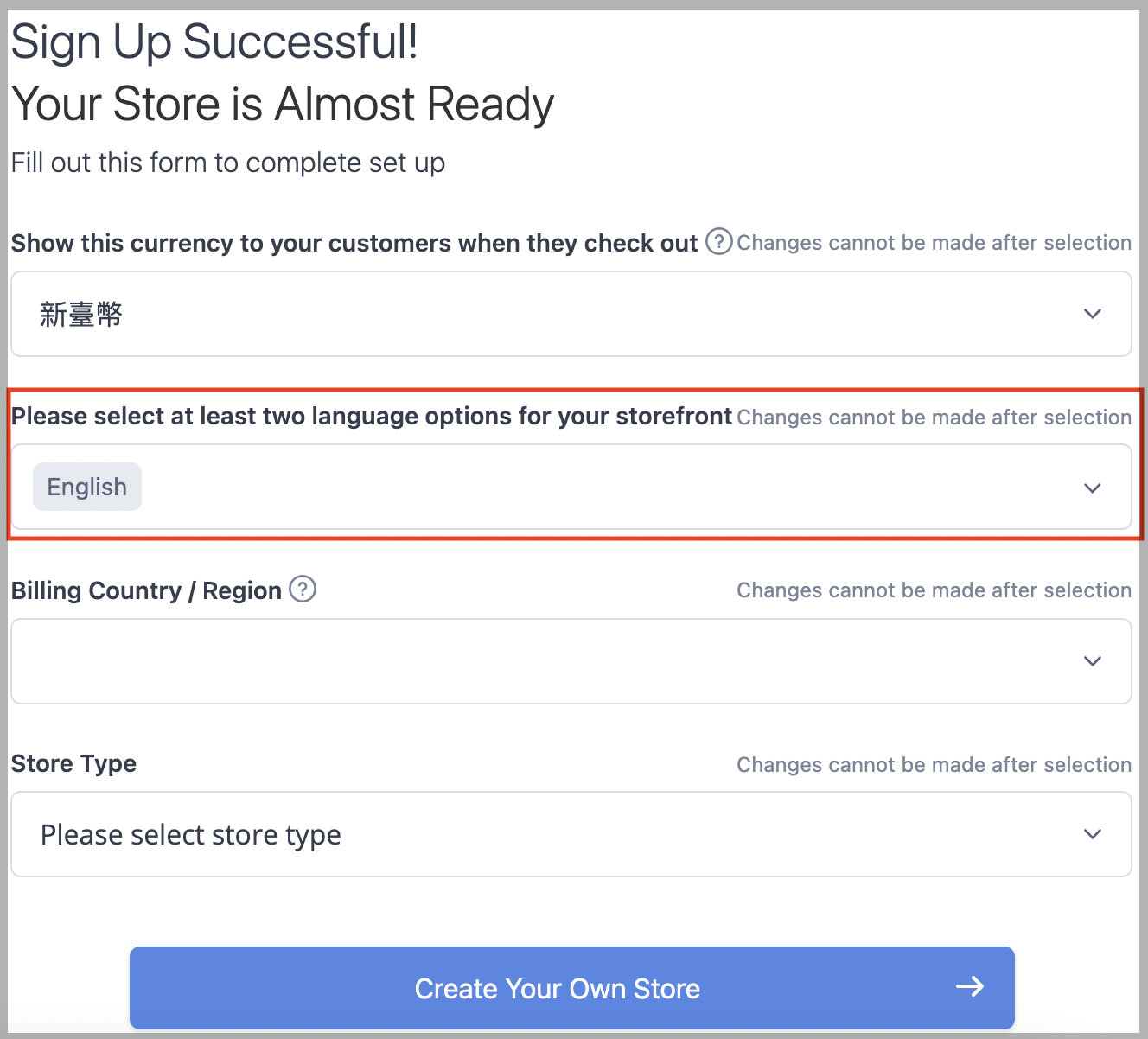 Step 6: Tell us your bill country/region
SHOPLINE will issue bills, receipts, and invoices to you based on the country you selected in this field.
Note: Once selected, this field cannot be changed. Please select according to your company location.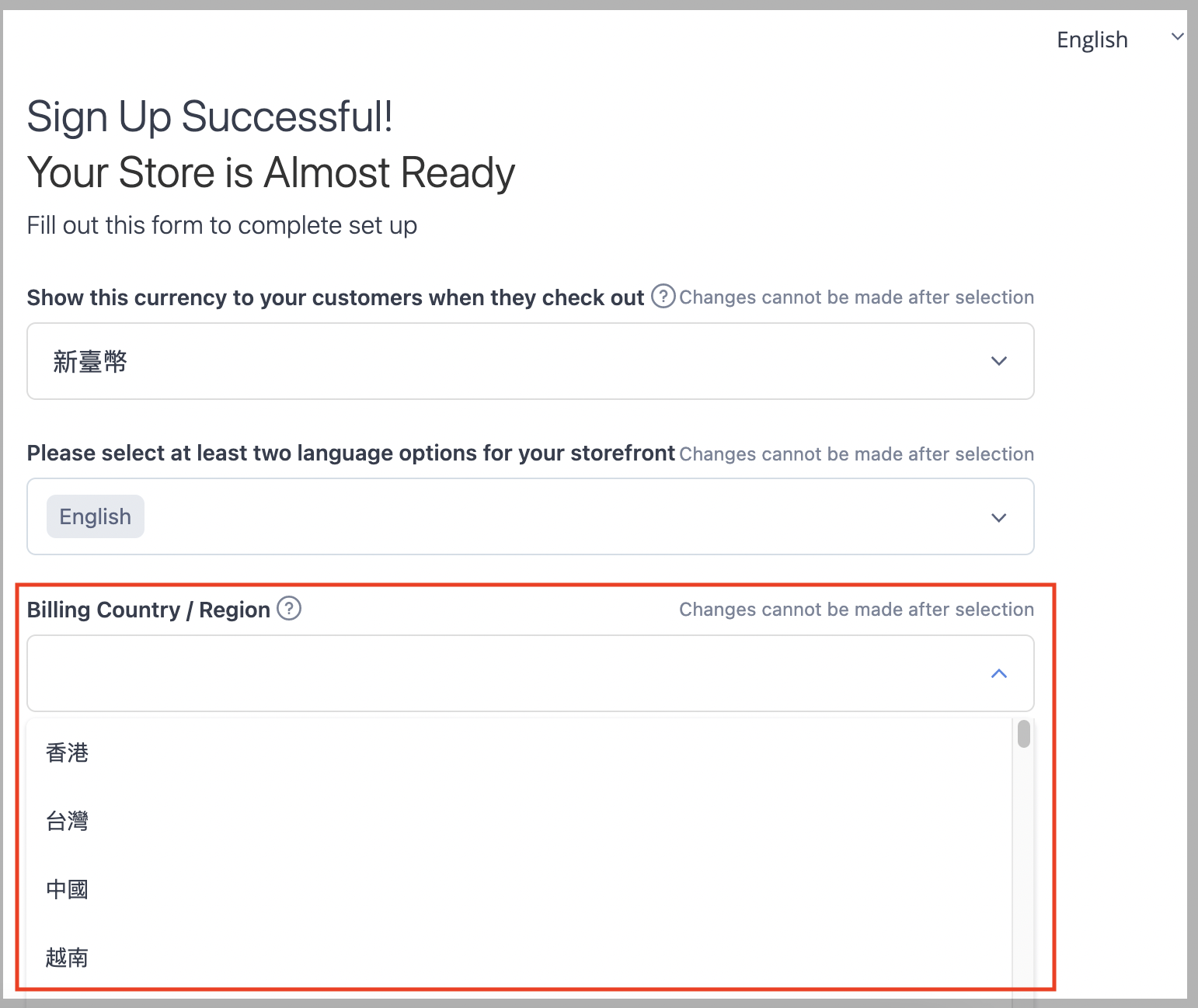 Step 7: Tell us your store type
Please select the store type according to the types of goods that your store mainly sells.

Click "Create Your Own Store" to complete.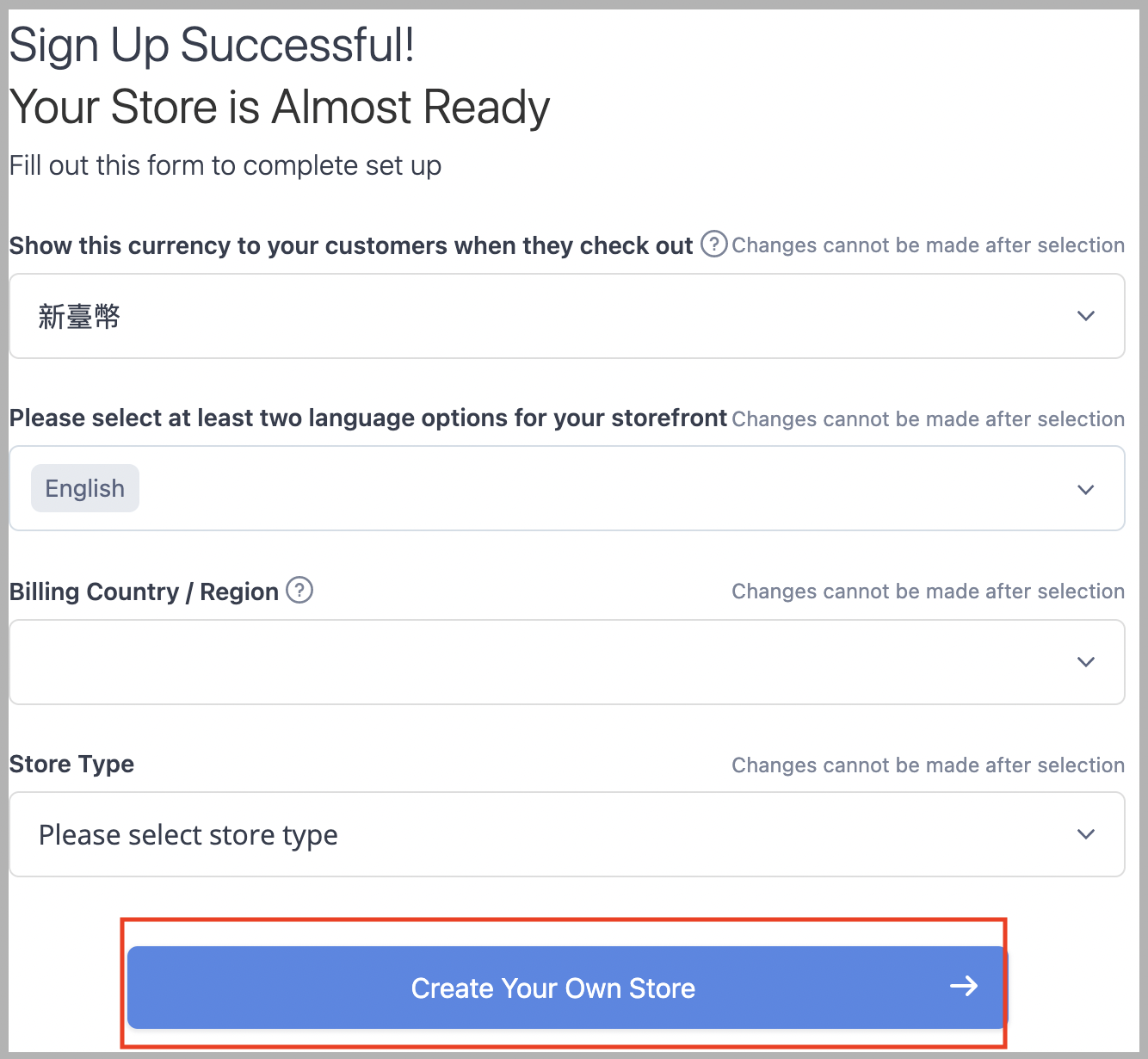 That's it. You've already reached out your first step to building a great business online!
Now you may follow the below FAQs to complete the basic settings of your shop: