In the SHOPLINE Admin, you export a variety of retail store reports, including Order Details, Transaction Lists, Transaction Details, and more. You can use the reports to review the store's operation, sales, and order status and strategize store operations
This article will explain how to use the Product Preorder Report and describe the report fields.
1. Export Product Preorder Report
Step 1
In the SHOPLINE Admin, go to [Report & Analytics] > [Report Export] > Retail Store and click Product Preorder Report.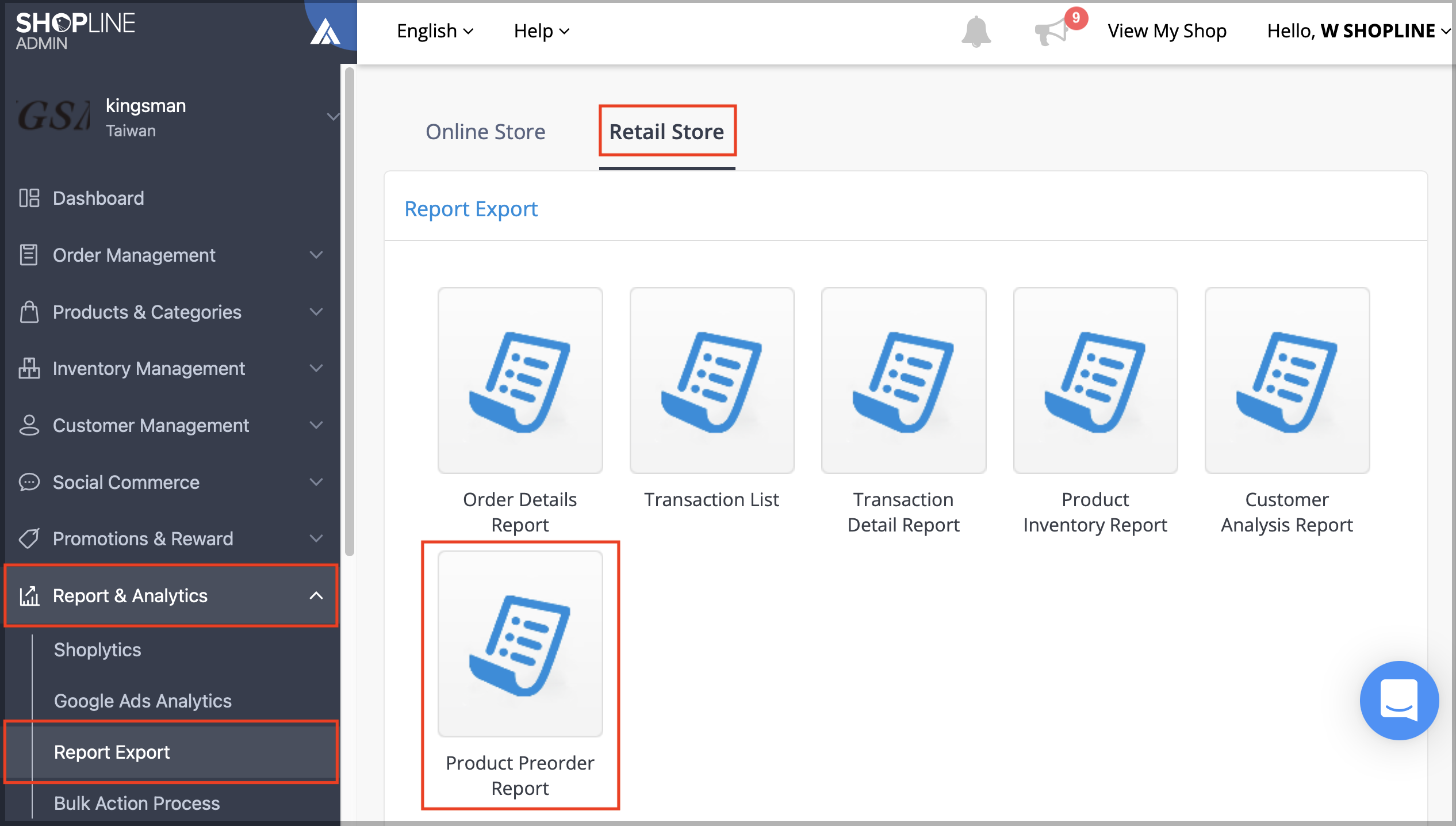 Step 2
Select the transaction date range. You can customize the date range (up to 100 days) or select orders in the last 3 days, 7 days, and 30 days, then click Export.

Step 3
The report will be sent to your mailbox. You can either download the report from your mailbox or go to [Report and Analysis] > [Bulk Action Progress] in the SHOPLINE Admin.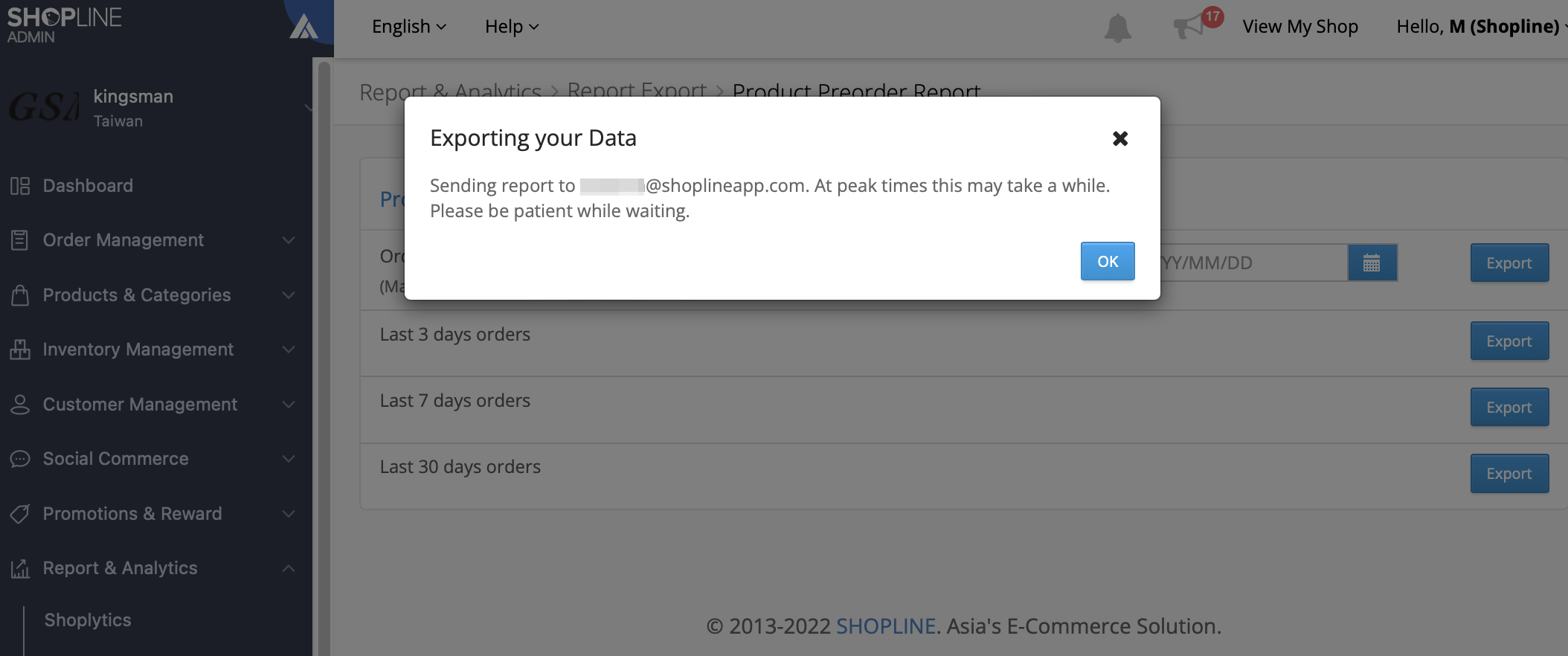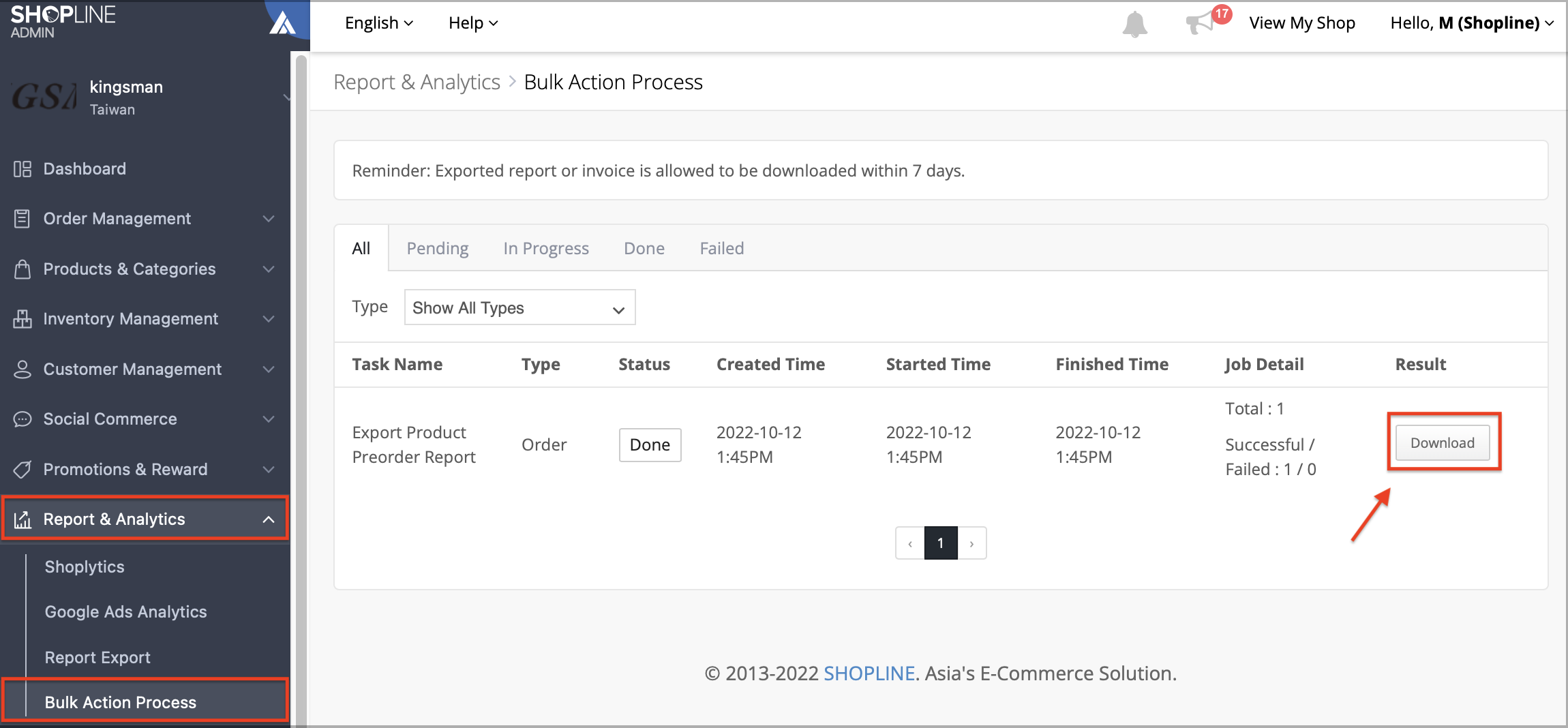 *Note: The system may take a long time to export if the report data is large. Please consider shortening the date range to export the report more quickly. Before the report is exported, the same type of report will not be able to be exported. Please wait until the report export is completed. (The reports sharing the same type include Order Details Report, Transaction List, and Transaction Detail Report).

2. Columns in the Product Preorder Report

Store: The store

that created the preorder

Product Type: Type of the product. For example, Product, Free Gift, etc.
Product: P

roduct name

Variation:

Product variation (if applicable)

Date:

Date of the preorder

Customer: Customer of the preorder
Quantity Sold/ Giveaway:

Preordered product quantity

Phone Number: Customer's phone number
Address:

Customer's address

Note: Notes on the preorder
Read more