The SHOPLINE POS system is equipped with a BT-680D Bluetooth scanner. Please refer to the following instructions for the installation steps.
1. Product overview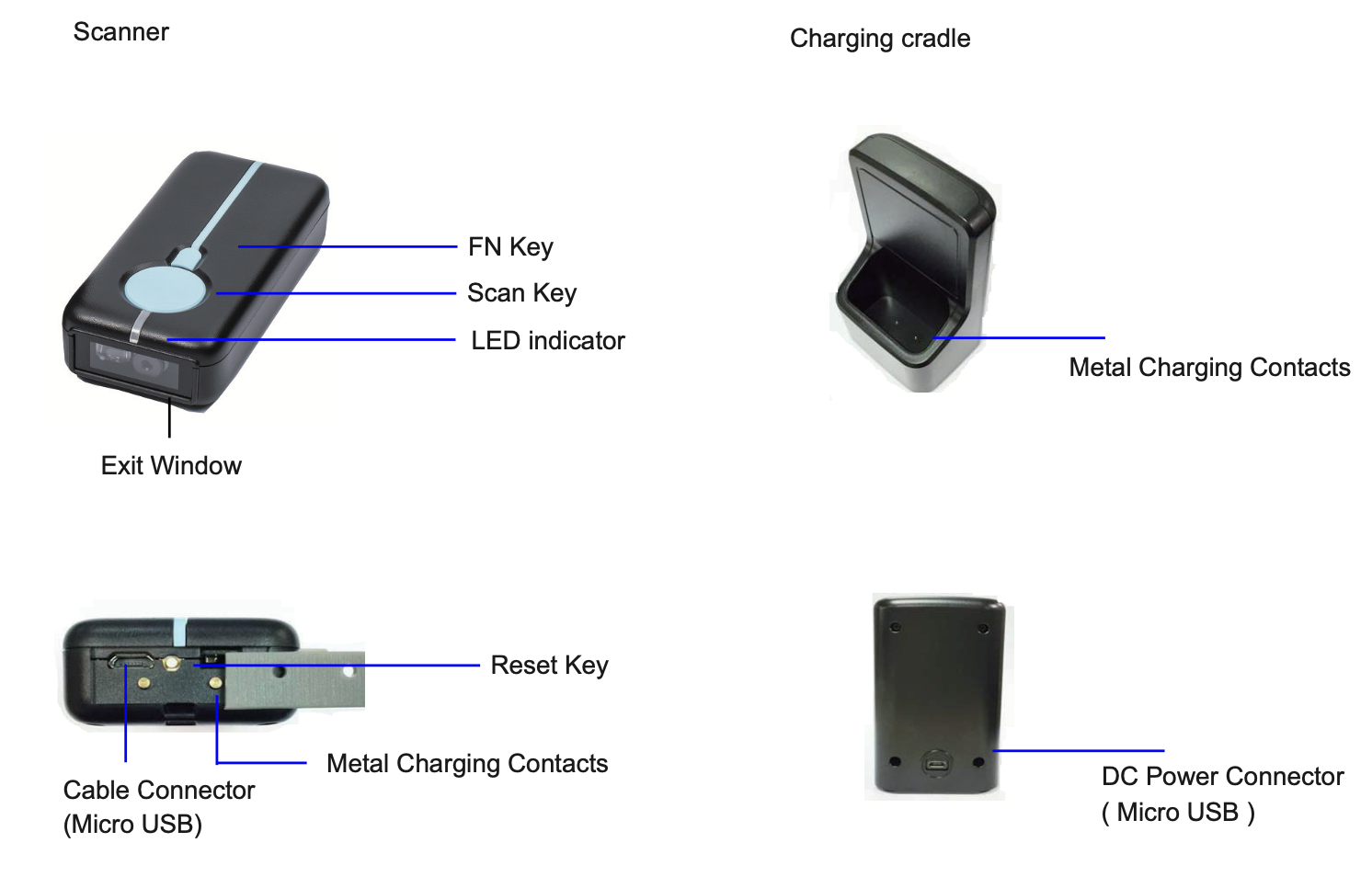 2. Charging
Connect the cradle.
Place the scanner on the cradle.
The battery begins to charge when the scanner LED indicator starts flashing green. LED turns off when the charging is complete.
Approximate charging time: 5 hours

3. Function key instruction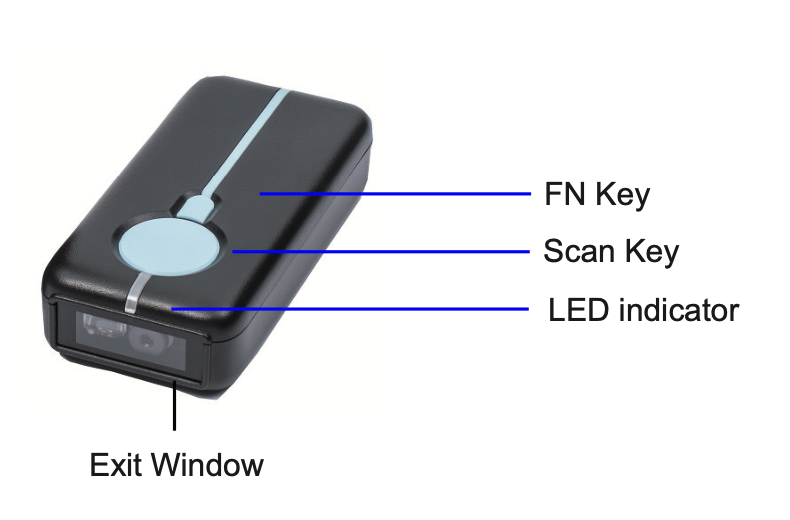 Turn on/off iOS keyword: Press FN (Function) key.
Enter Memory Mode: Hold the FN key for 5 seconds until 3 beeps. The scanned barcode information will be stored in the memory of the scanner but not the iPad.
Transmit stored data: Press the scan button and FN key at the same time for 5 seconds until 1 beep to transmit data.
Disable memory mode: Hold the FN key for 5 seconds until a long beep.
4. Settings
Please scan the following two QR codes to facilitate subsequent use of the scanner.
Step 1
Turn the scanner on to the non-dormant mode so it doesn't turn off when you place it back on the charger, and it will be ready for immediate use next time.


Step 2
Enable the vibration feature.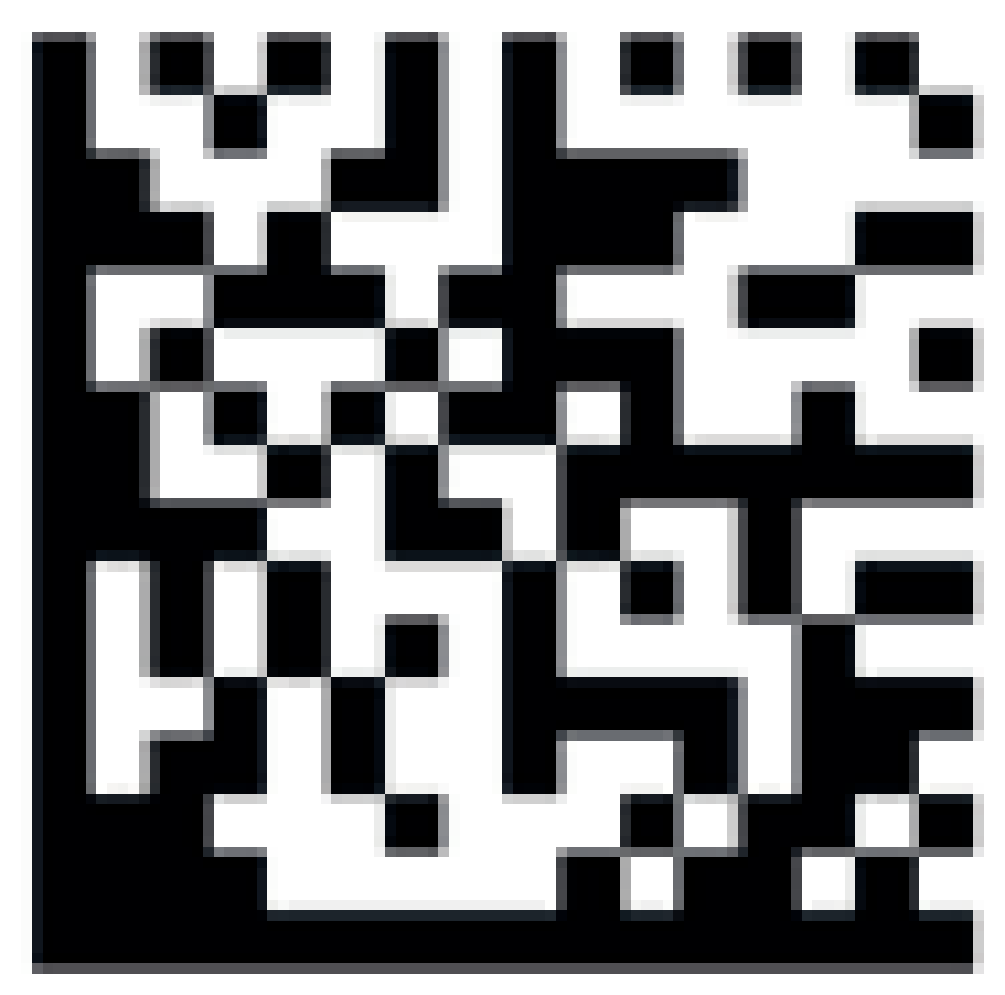 5. Other settings
Clear the previous pairing


Enable Bluetooth low power consumption mode



Disable Bluetooth low power consumption mode

Exit memory mode

Forced shutdown





Turn off vibration feature

6. Troubleshooting
Q1: I heard a beep while connecting the scanner. Why did it not pair up with the iPad successfully?
A1: Press and hold the function key for 5 seconds and until you hear a long beep, then you can use it normally.

Q2: How to enter Memory Mode?
A2: Hold the FN key for 5 seconds until 3 beeps.
Q3: When scanning the product barcode, I don't hear a "beep" sound, but a higher-pitched and a lower-pitched "ding", and the product was not be added to the shopping cart.
A3: It means the scanner has been powered off (sleeping mode). Please press and hold the scan key for 5 seconds until you hear 3 beeps, then retry.
7. Scanner indicator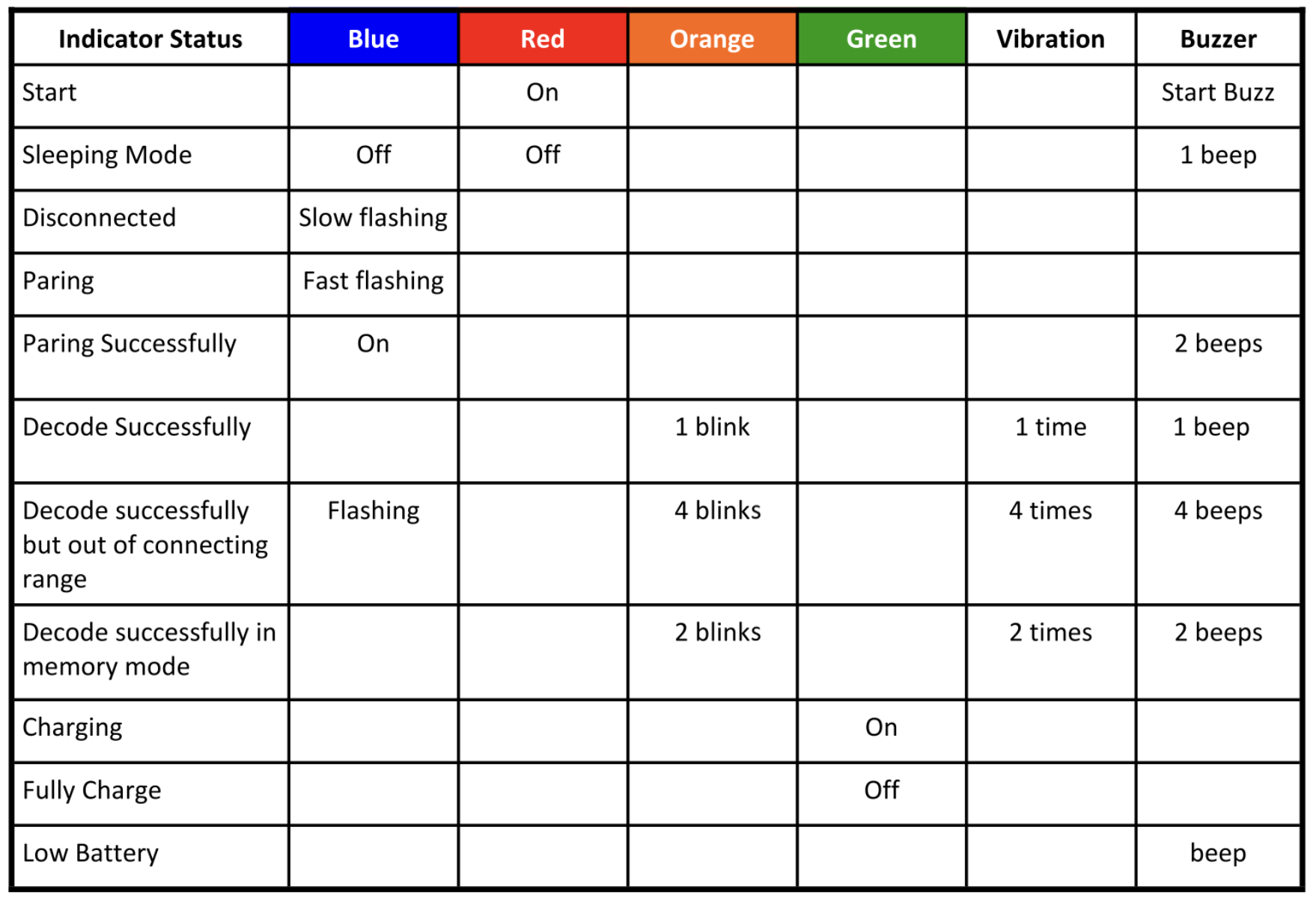 Read more