The SHOPLINE POS app is equipped with ASUS RT-N12+B1 Wi-Fi router. Please refer to the following instructions for the installation steps.
1. Wi-Fi router interface
1. Front panel
Status indicators
A: Power
B: Wi-Fi
C: WAN (Wide Area Network)
D: LAN (Local Area Network)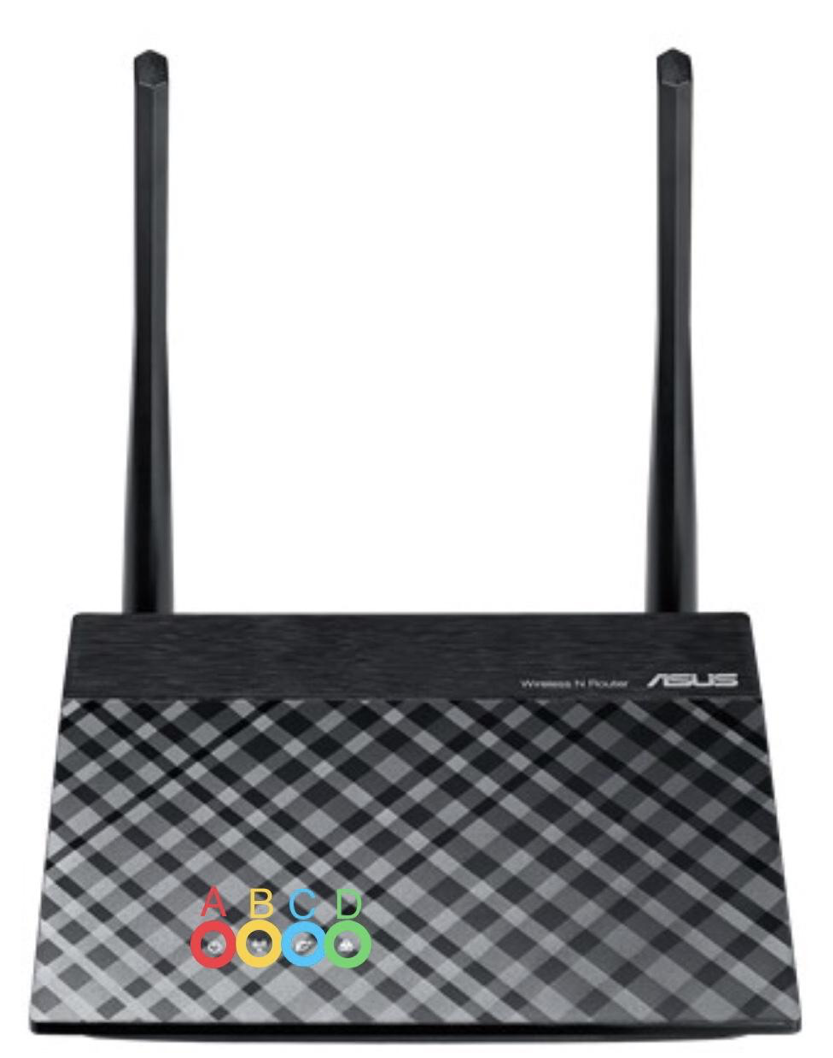 2. Rear panel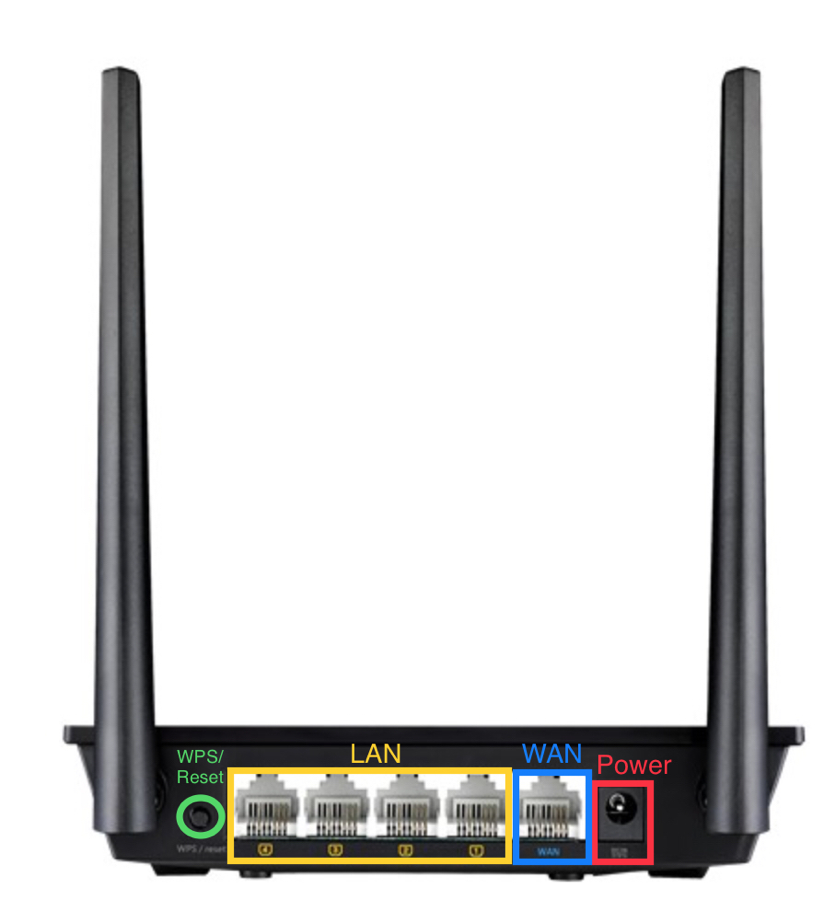 2. Basic setup
Step 1. Cable set up
Insert the AC adapter into the DC IN Power port to connect the router to a power source.

Cable connect the modem to the WAN port of the router.

Connect the AC adapter of the modem to a power source.

Look for a Wi-Fi name "ASUS_**" with your device (Computer).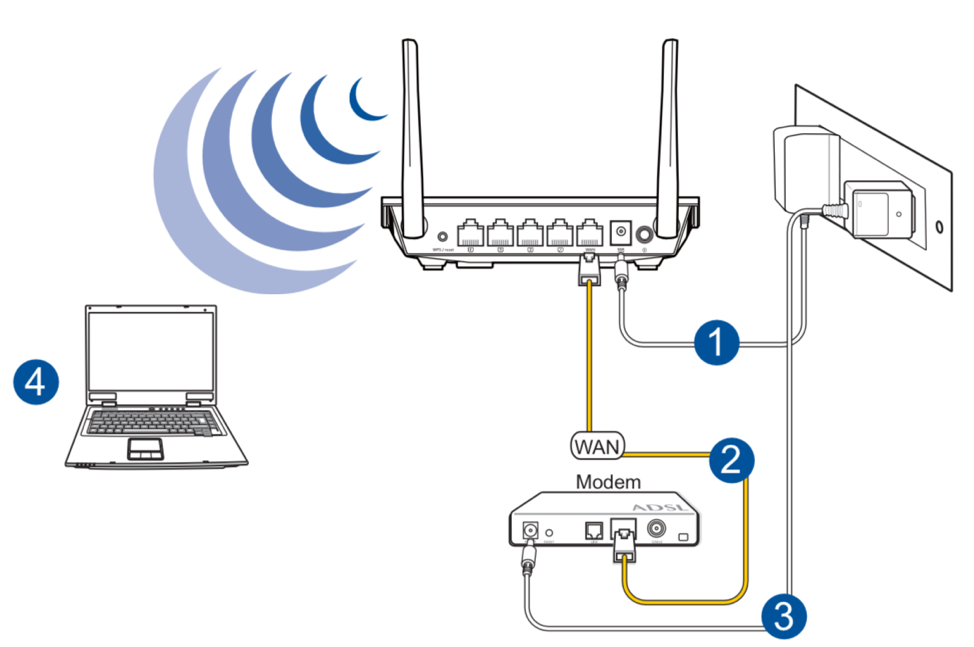 Step 2.
Network set up
1. Plug the Wi-Fi router into the power source first, and press and hold the reset button on the back of the Wi-Fi router until the indicator is goes off, and then release it when it lights up again.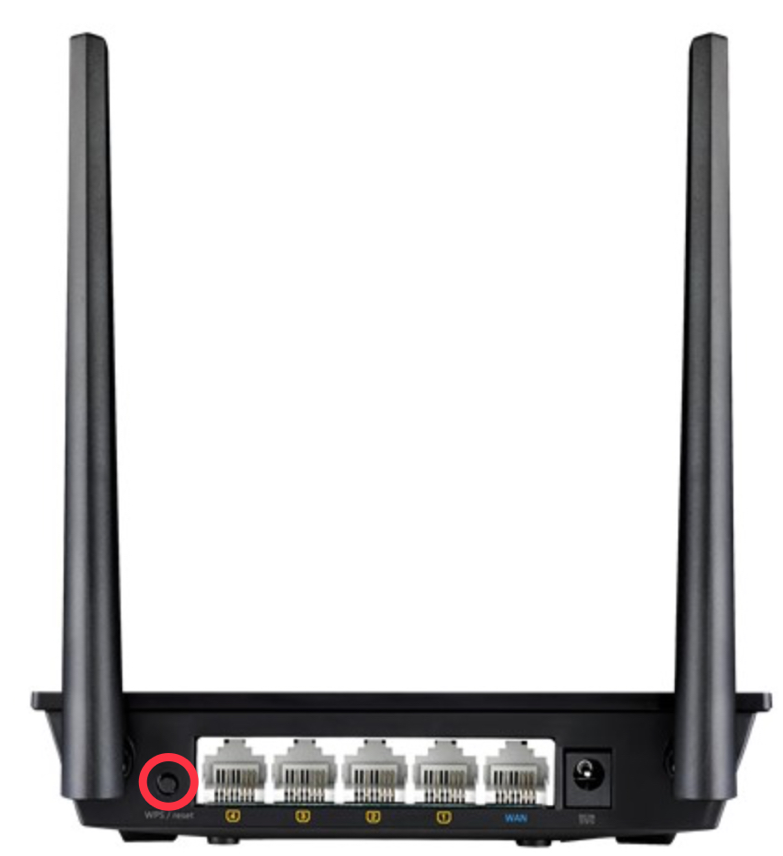 2. Use the computer to connect to the Wi-Fi of "ASUS_**". Open the browser, and enter the URL 192.168.0.1 in the address bar.

3. Click Manual Setting.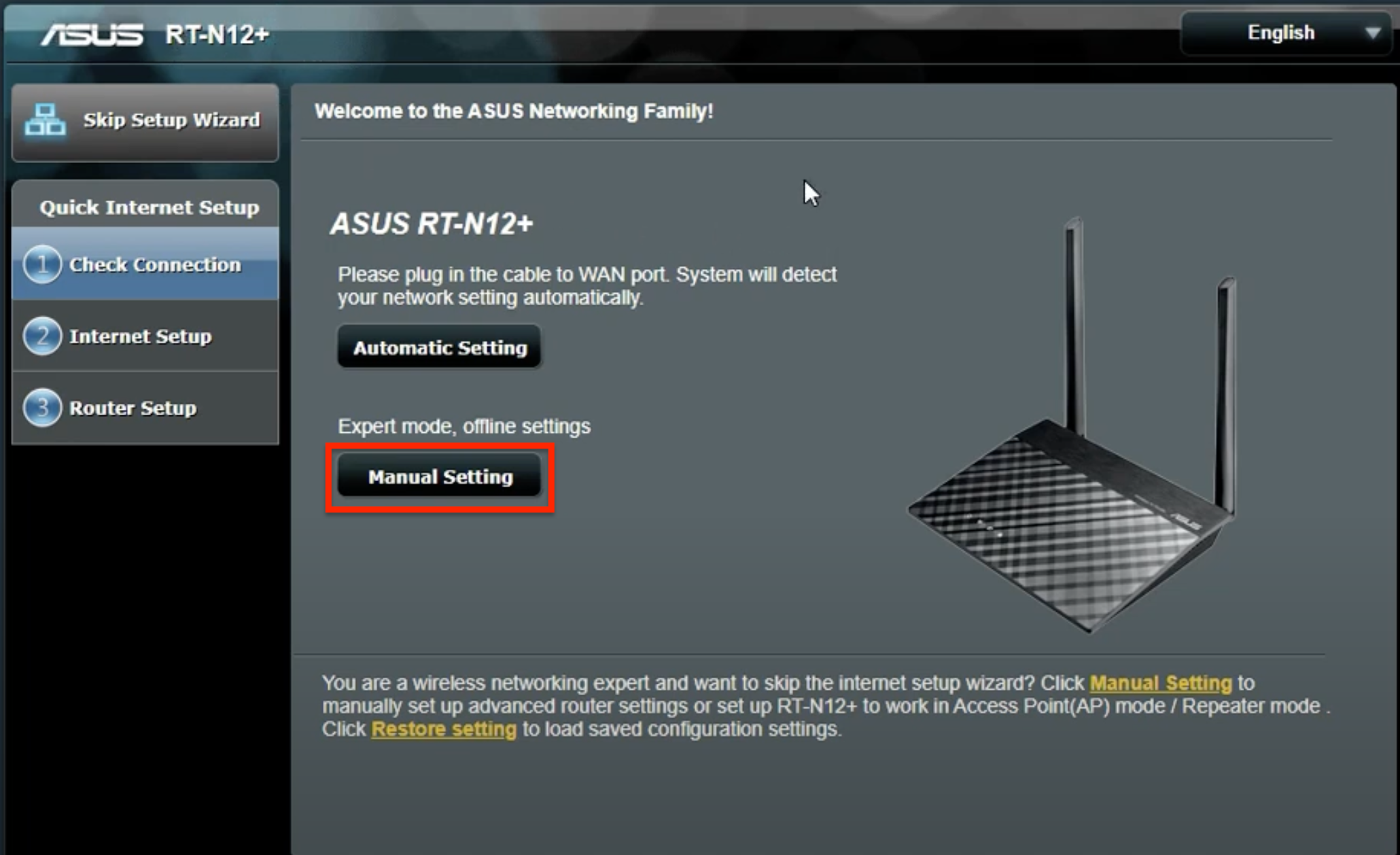 4. Set the password to "slp00000000" and click Next.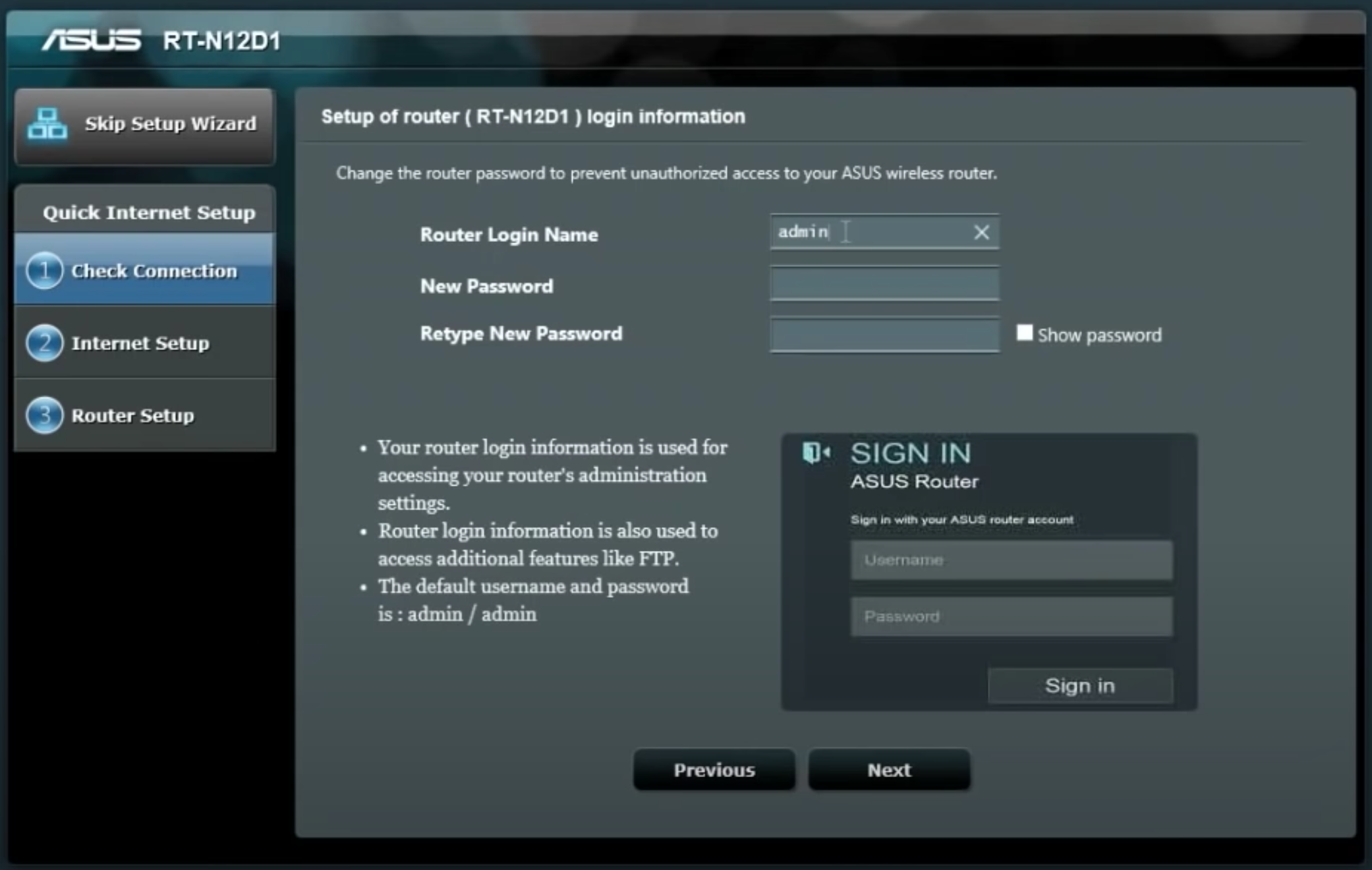 5. Select Wireless router mode (Default) and click Next.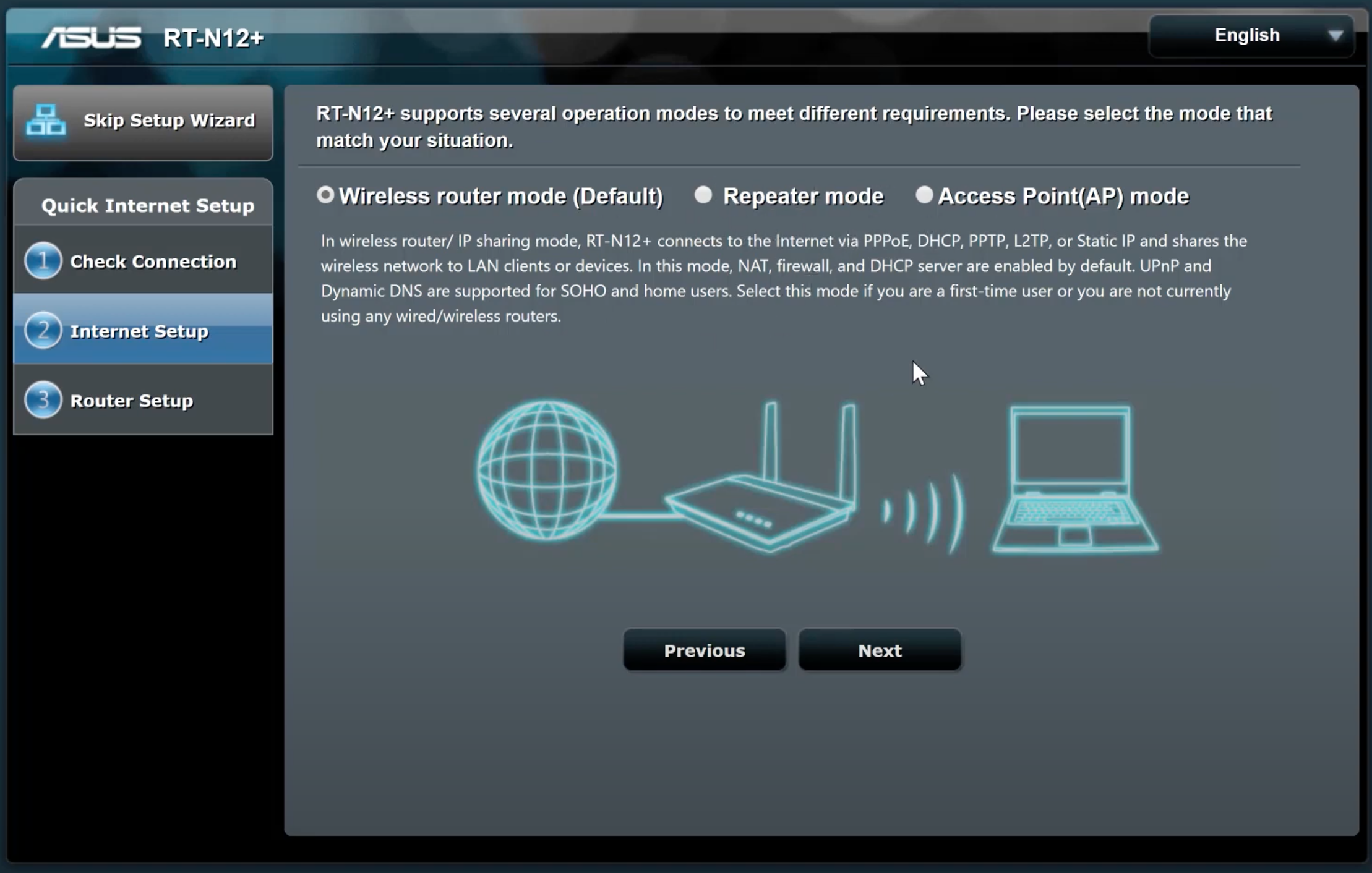 6. Select No and click Next.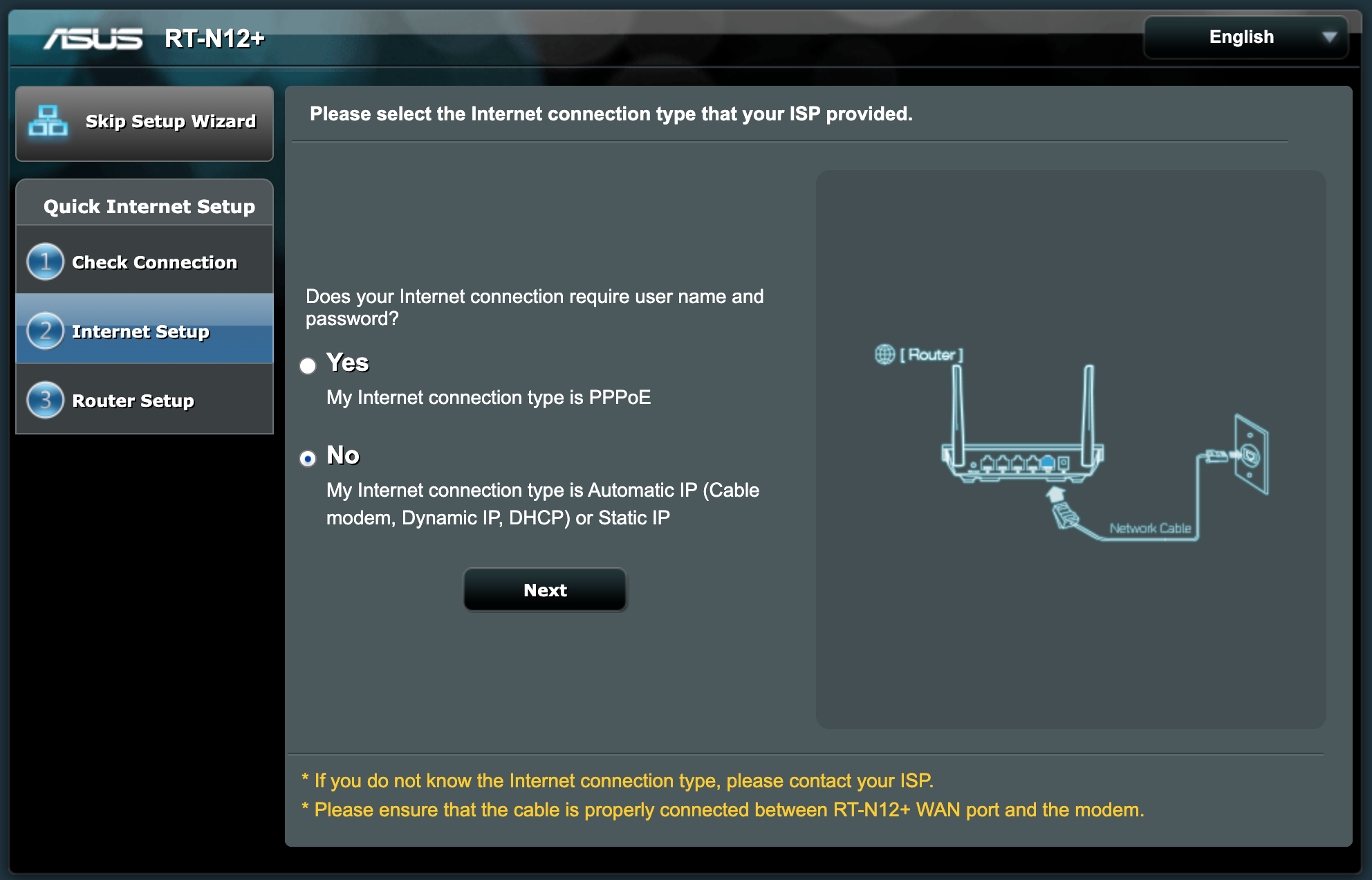 7. Select Automatic IP (DHCP) and click Next.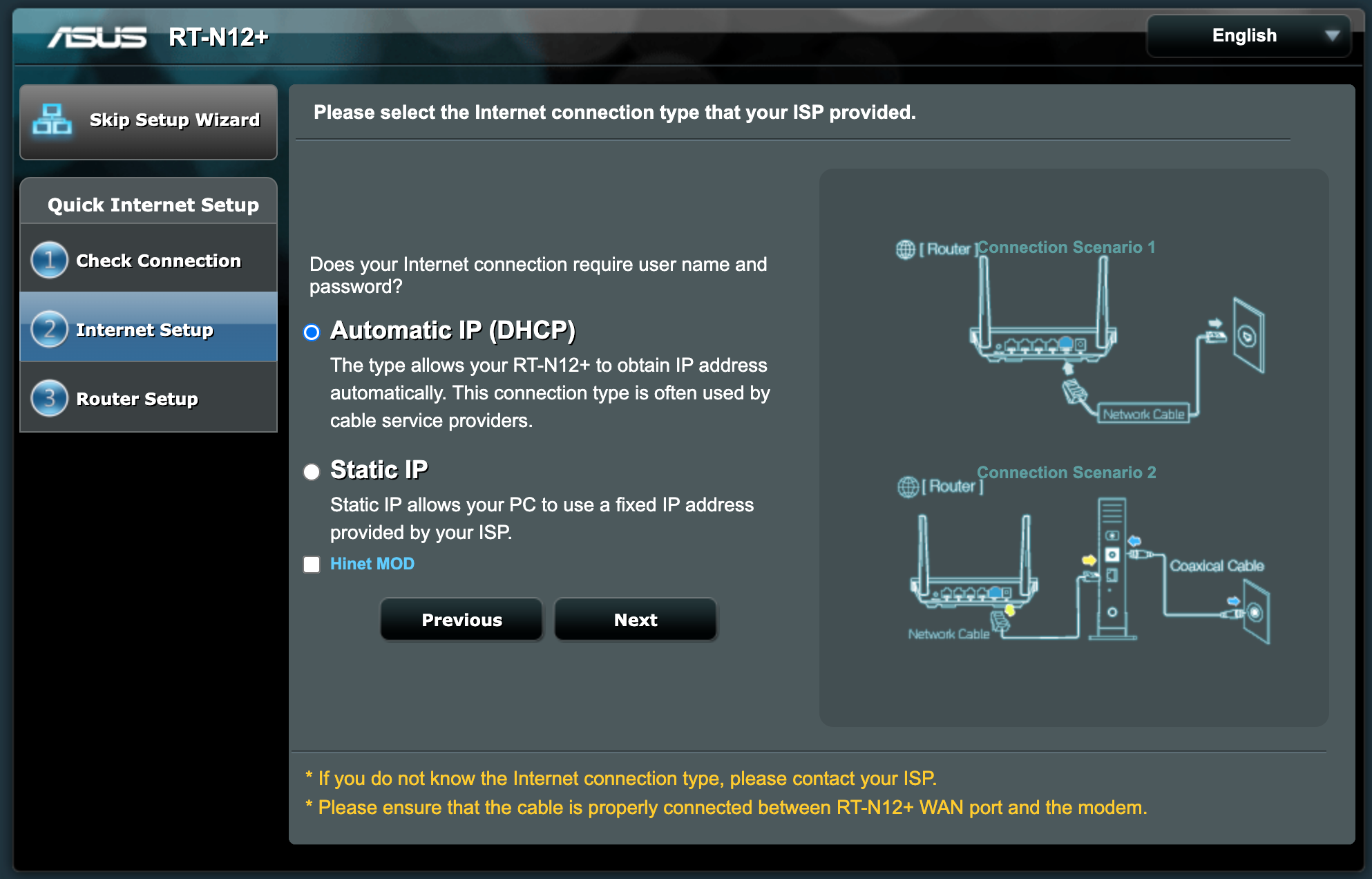 8. For Network Name (SSID), please set (Store name in English)@SLPOS, and set the password in 8 digits (e.g. phone number of your store) or English letters. Click Apply to set up.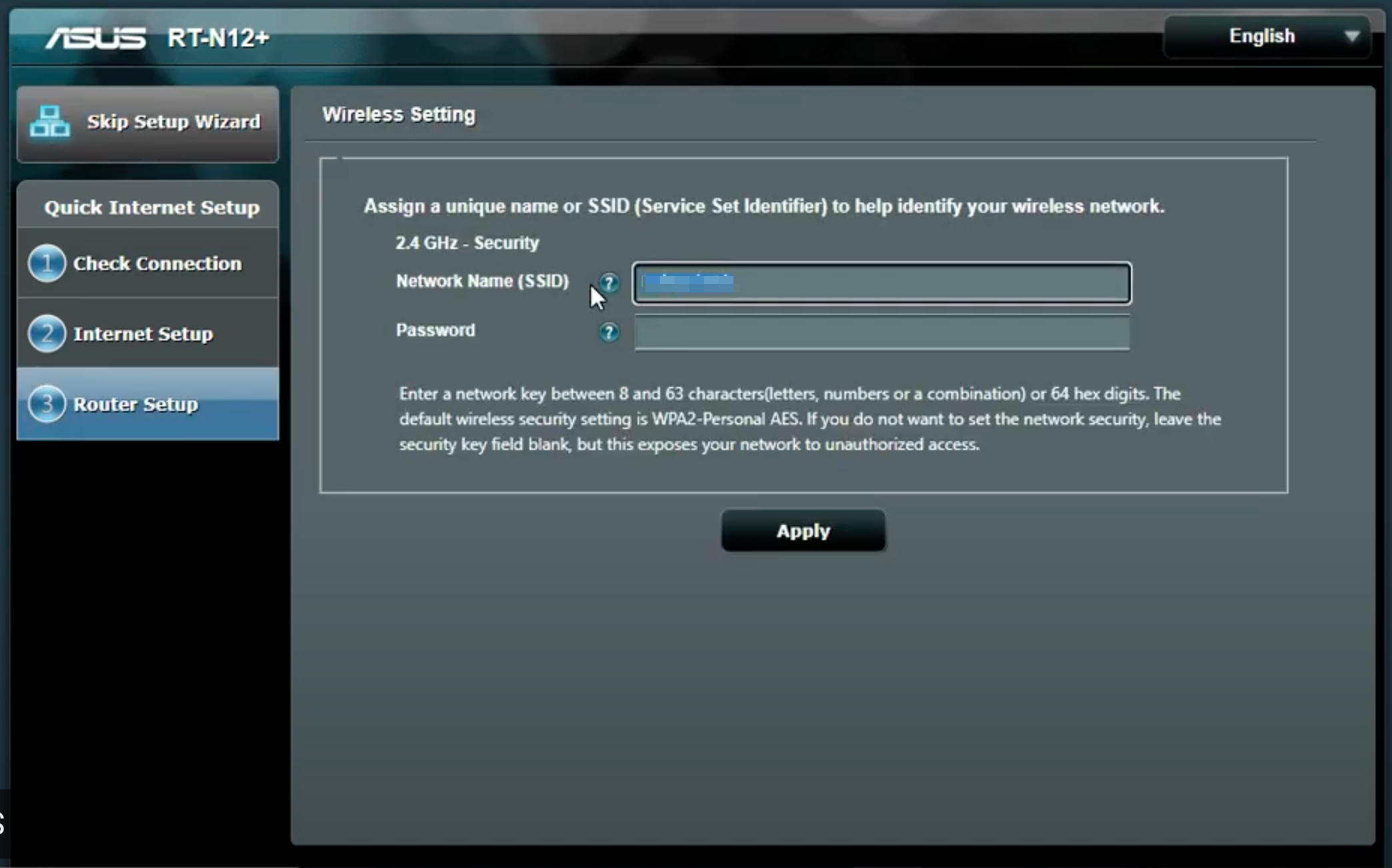 9. Click Complete when this page appears.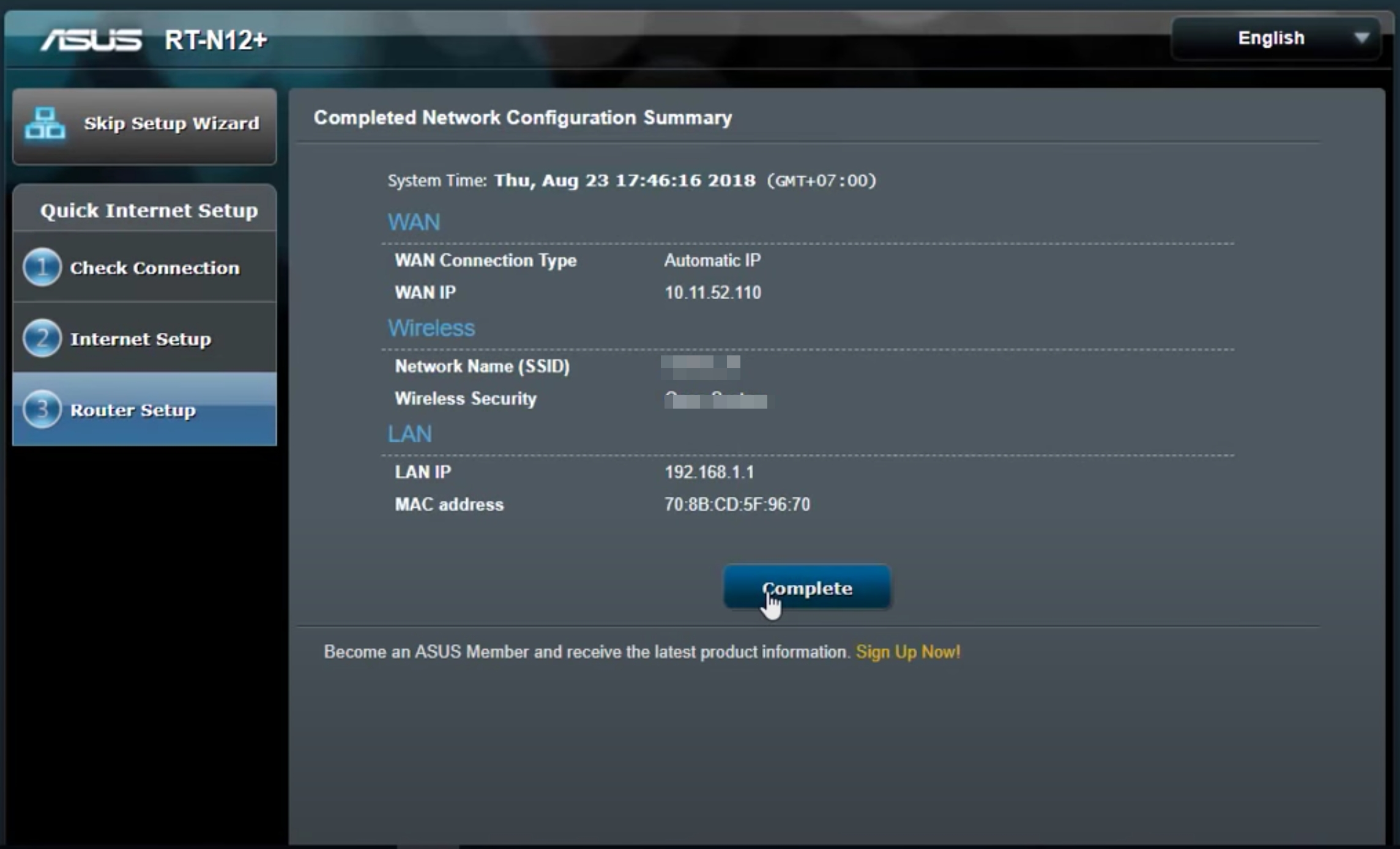 10. View of a laptop searching for Wi-Fi.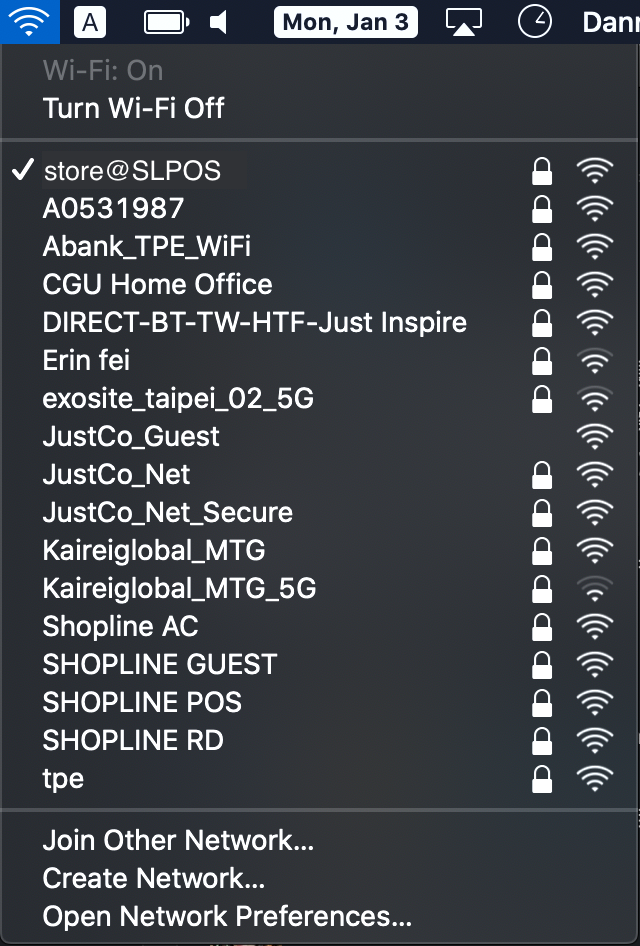 *After the setup is completed, it is recommended to connect to multiple devices to check the network stability.
3. Remarks for installing the router
The blue port in the router panel is for connecting to the Internet.


(Please share the same router with the CCTV to avoid network overload which causes system crashes on both sides).

The Internet signal will be weakened if the two detachable antennas are not installed. It is strongly recommended to install at least one antenna.

After plugging in the power, turn on the router and use a laptop to find the Wi-Fi network named ​ASUS.
Read more