Whether placing an order by commenting "+1" on a livestream, or clicking the "Buy Now" button on your online store, SHOPLINE's soon-to-be-released Fast Checkout feature significantly simplifies the checkout process for customers. This article will cover the following:
1. Fast checkout settings
Step 1. Enable the feature
In SHOPLINE Admin, go to [Settings] > [Checkout Settings] > [Fast Checkout]. Using Fast Checkout simplifies the purchase action in your store from a three-step (Cart page → checkout page → order confirmation) to a two-step (Checkout page → order confirmation) process.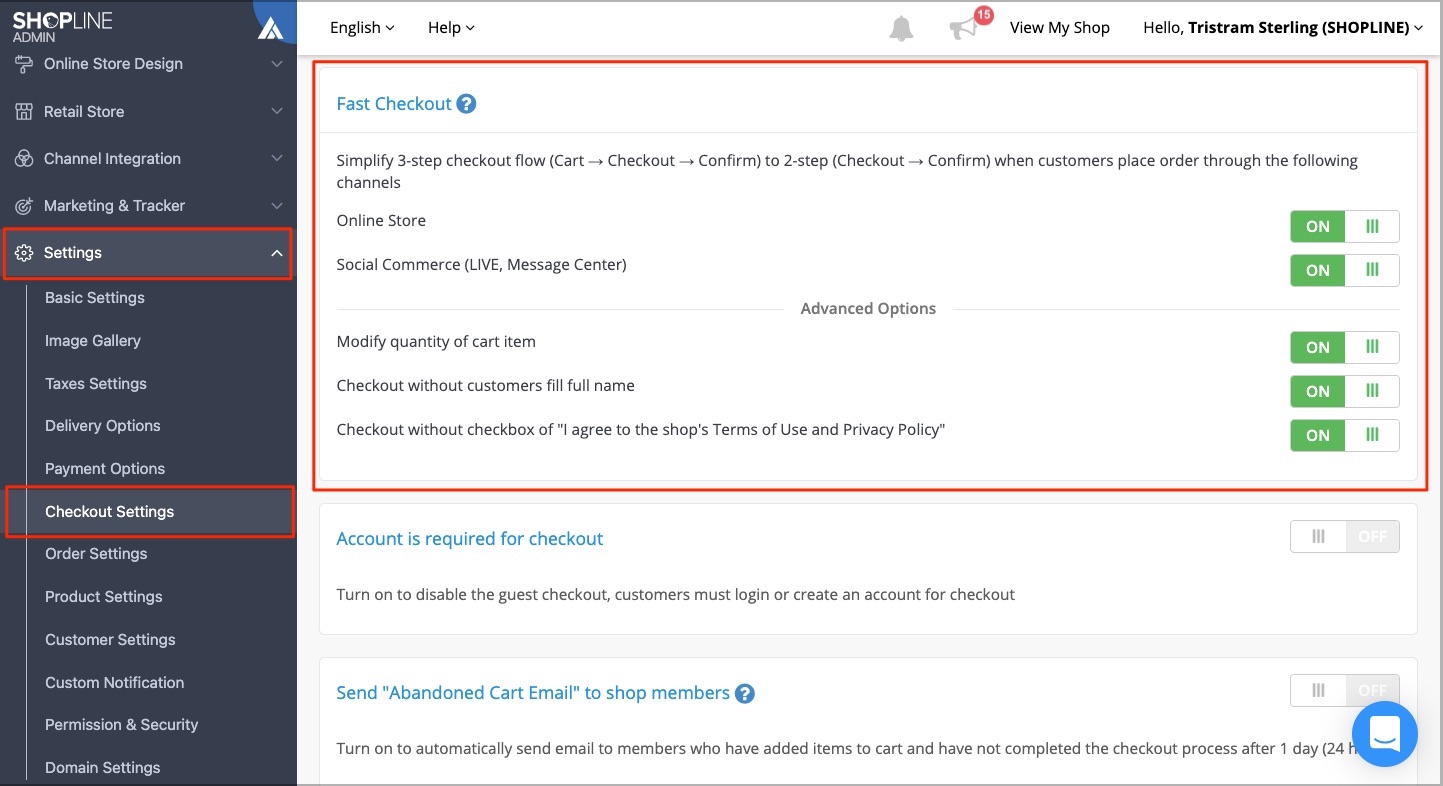 A. Brand store
After enabling Fast Checkout, customers can access the Fast Checkout page on your storefront via the Mini-cart page or a product's "Buy Now" button.
1. Mini-cart page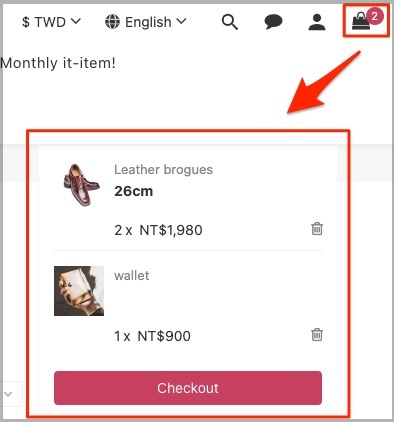 2. Buy Now button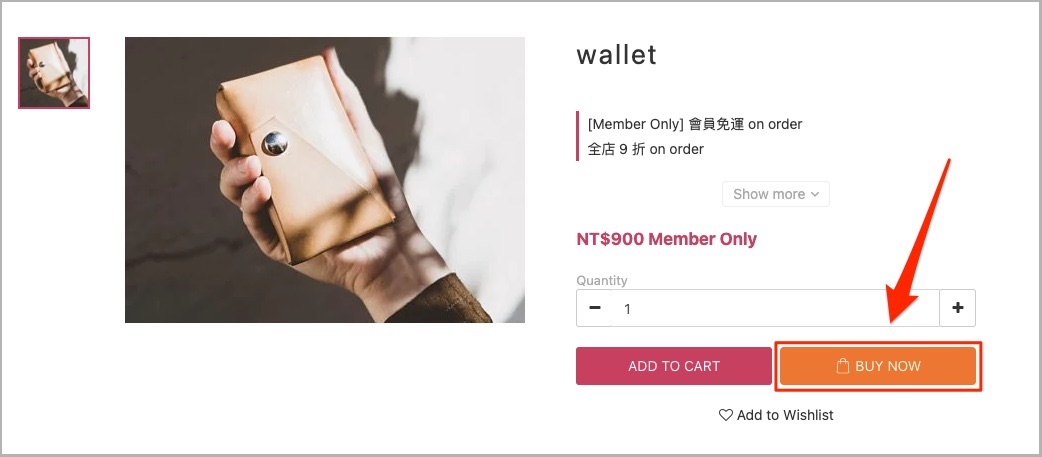 B: Social Commerce (Livestream, Message Center)
Customers can place an order during a livestream by commenting "(keyword) +1". They can then click the "Checkout" button in their order confirmation message to proceed directly to the Fast Checkout page. Alternatively, a merchant can create an order for them in the Message Center.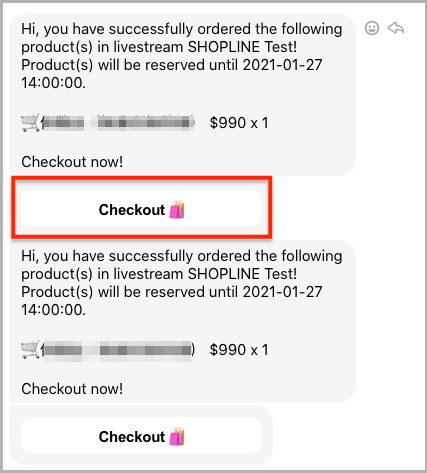 Step 2. Optional settings
1. [Modify quantity of cart item]: Merchants can change the settings in SHOPLINE Admin to allow customers to change the number of a given product in their cart on the Fast Checkout page.
- Toggle switch OFF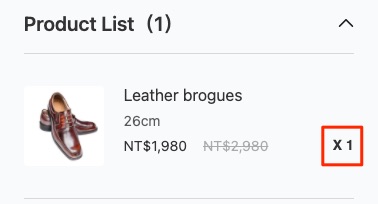 - Toggle switch ON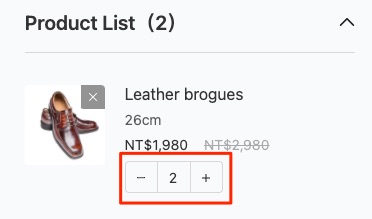 2. [Checkout without customers fill full name]: When this is enabled, the "Full Name" field will not appear on the Fast Checkout page. Customers will not be required to provide a full name to checkout.
- Toggle switch OFF

- Toggle switch ON

Please note: The email field is optional if your store has enabled the "Checkout without email" feature.
If you wish to add additional fields, such as date of birth, gender, etc., then go to SHOPLINE Admin > [Settings] > [Customer Settings] > [Preset Fields]. For more information, please see: Birthday Settings & Notice
3. [Checkout without checkbox of "I agree to the shop's Terms of Use and Privacy Policy"]: If this is enabled, an "I agree to the shop's Terms of Use and Privacy" box will not be displayed on the Fast Checkout page.
*Note: Please read the contents of the reminder box carefully before clicking "Agree."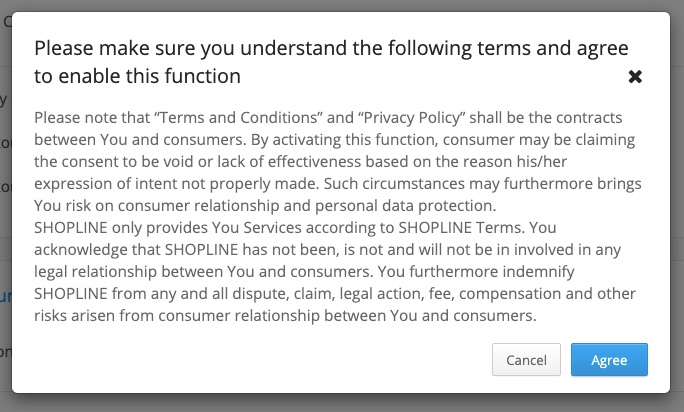 - Toggle switch OFF

- Toggle switch ON (A link to your store's terms and conditions will appear at the bottom of the page.)

2. View of the Fast Checkout page at storefront
After placing an order, customers can complete their purchase on the Fast Checkout Order Confirmation page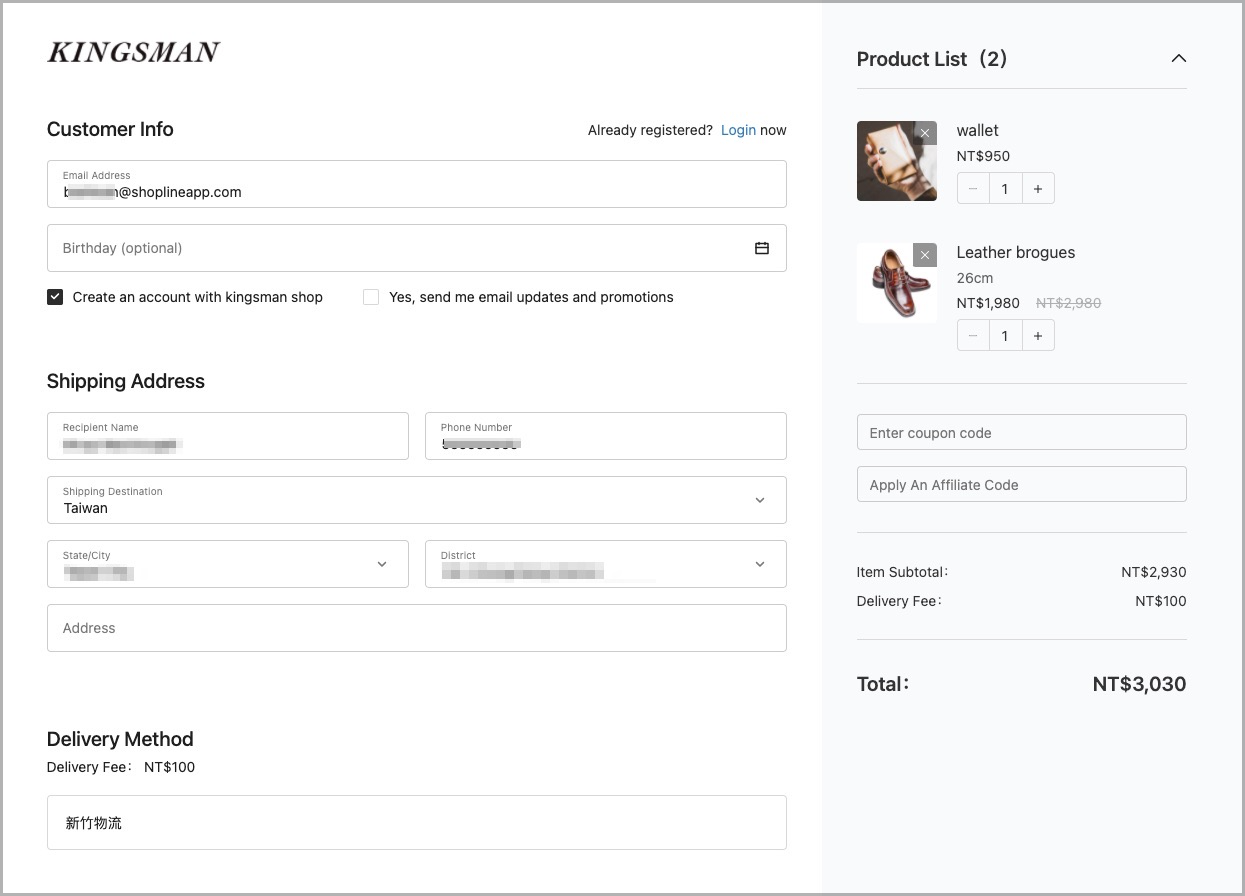 After a customer has filled out their details, they can then click Place Order to finish the checkout process.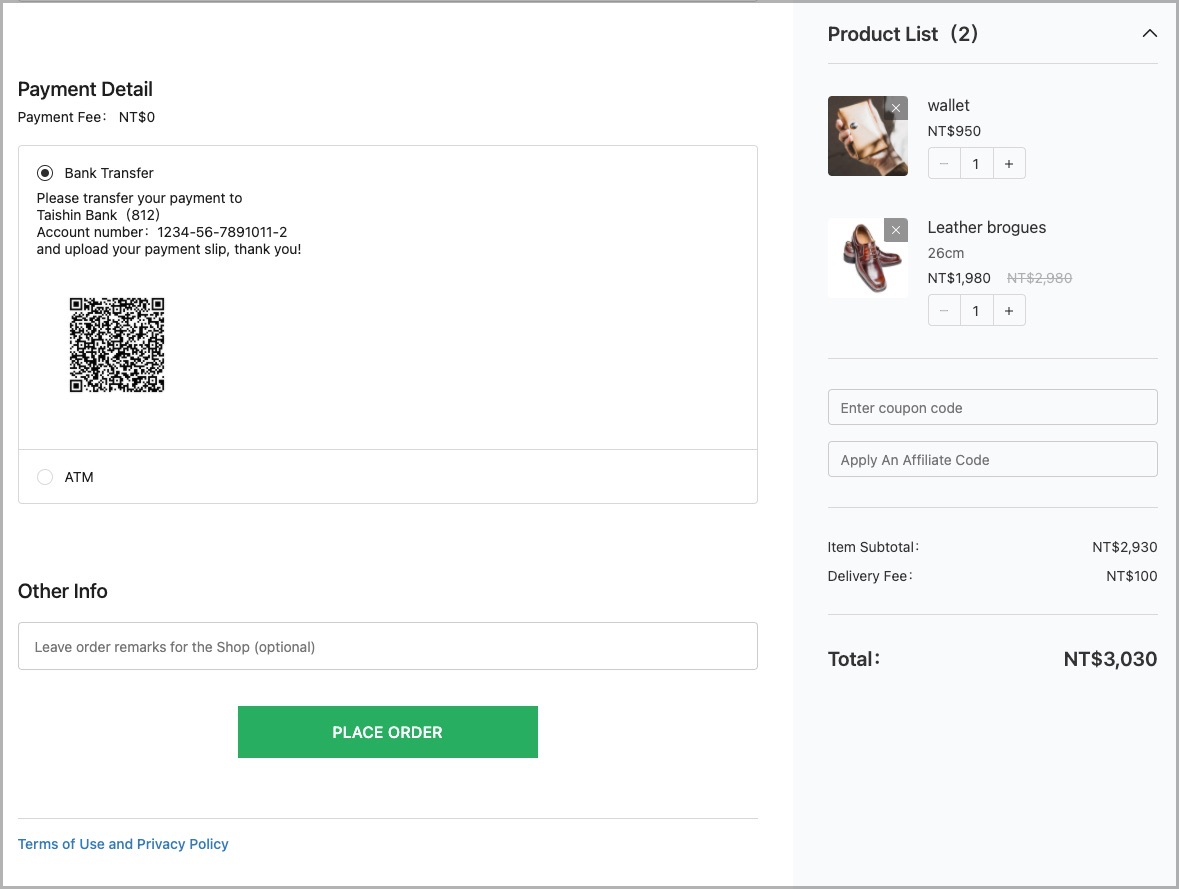 If you set a lock inventory time for livestream products, a "Live Stream limited time reservation _ piece(s)" will appear under the product on the Fast Checkout page.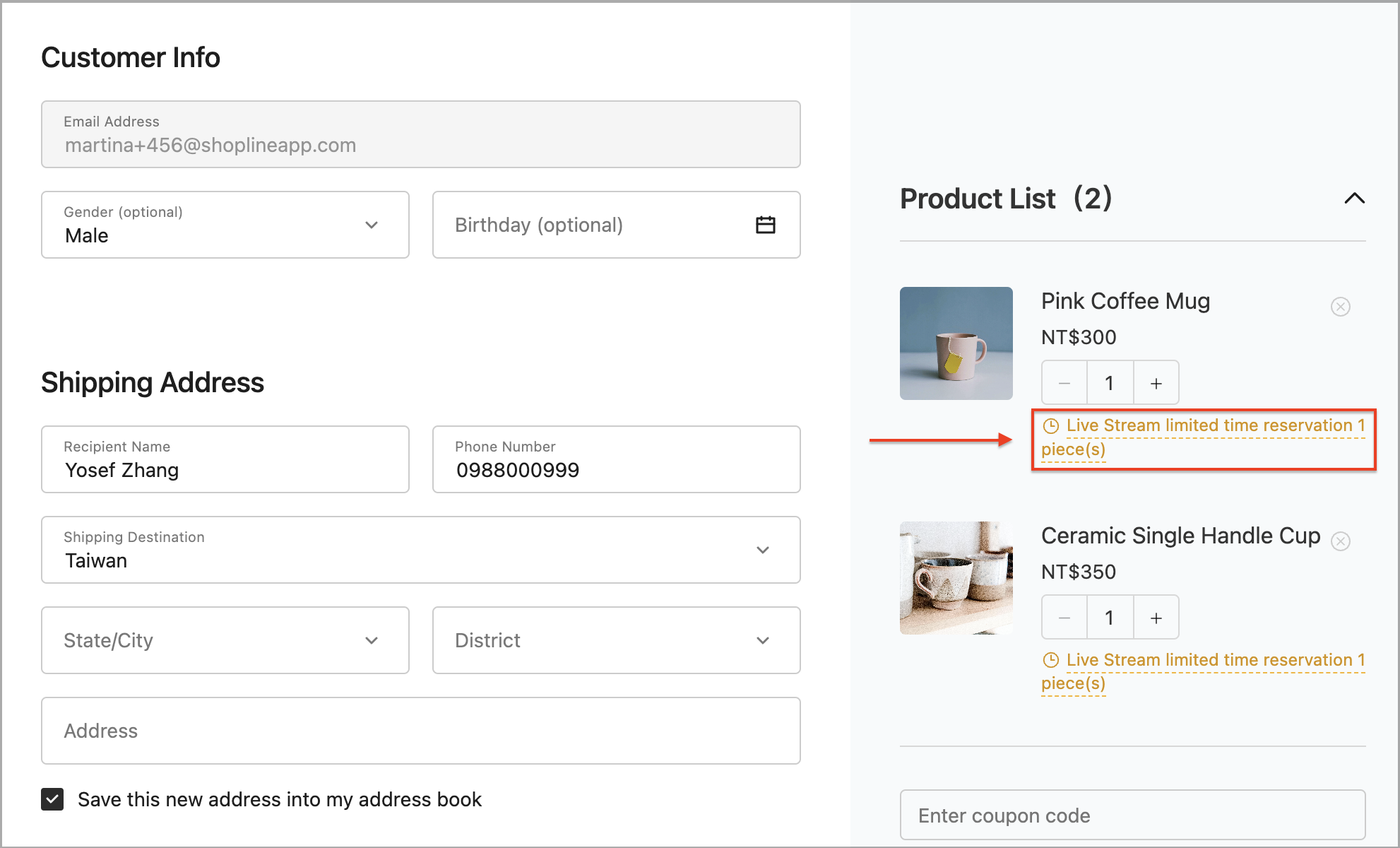 3. Notes
1. The following features cannot be used with Fast Checkout:
Store Credits (The maximum store credits amount will be applied automatically, but customers cannot change the amount by themselves)

Member Points

Gifts redemption with the Member Points campaign

T-cat, HTC, and custom logistics shipping options

PayPal Express payment option

YTO Express cross-border

E-invoices

Orders that require customers to log in as members

Cart Add-on items

Coupons redeemable only by logged-in members
2. The following checkout page reminders are not currently supported on Fast Checkout (this will not affect the checkout process):
Reward credit/earn point reminders

Non-applied promotion reminders