Facebook Shop features allow you to build your own online shop easily and along with all kinds of Facebook applications. You can use Facebook Shop to draw customers' attention and help them find the products they need.
Now, you can integrate Facebook Shop with your online shop just in a moment. If you want to know more about Facebook Shop, please refer to "About Facebook Shop".
To install and edit Business Extension with Shop, the Facebook account you logged in will need access to assets like "Facebook Business Manager", "Facebook Page", "Catalog" and more. We recommend you to make sure your Facebook account has owned the admin access of all these assets. You can share access to the advertising partnership after the installation.
This article will introduce how to install "Facebook Shop" by two different cases:
Step 1: Start Setting
Case 1: You haven't installed any Facebook Business Extension
Go to "Marketing & Tracker" > "Marketing" > "Facebook Business Extension (FBE) " and click "Install" > "Install Business Extension with Shop"
There will be a Facebook pop-up window that shows your login account. If you have not logged in yet, please log in to your Facebook account with Continue as "your account".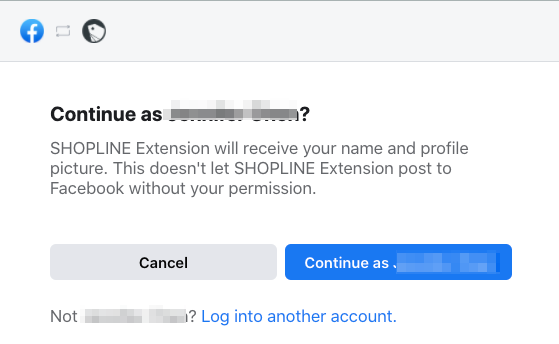 Case 2 : You have installed Facebook Business Extension, but not Facebook Shop
Go to "Marketing & Tracker" > "Marketing" > "Facebook Business Extension (FBE) " and click "Install Shop"
Please click "Edit Settings" on the Facebook pop-up window and follow the instruction to finish the setting.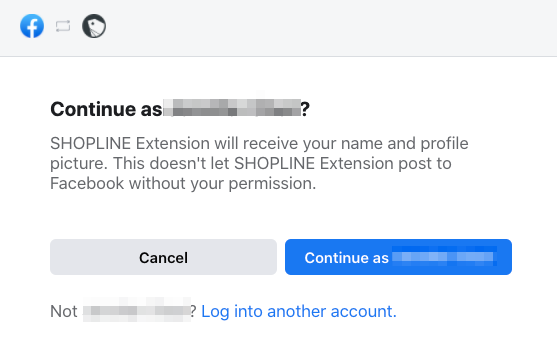 Step 2 : Finish the setting on the Facebook pop-up window
The step2 will be divided into 10 steps and you are going to choose the assets such as Facebook Page, pixel, and catalog. Let's start now!
1. Check all the features you want to install and click "Get Started".
*Please note that you can set the Instagram Shopping feature only when your Instagram Account is eligible for Instagram shopping,(please refer to Instagram official)if not, please don't check the Instagram Shopping on this step.
2. Select your business manager
If your Facebook account is able to use the Business Manager, the screen will show your access to Business Manager and Assets, you can click on the "arrow" for each asset, select the asset account, or create new assets directly from the upper right corner. Your chosen assets will be shown and then please click "Continue".
3. Select your Facebook Page and the Facebook Shop will display on this Facebook Page.
When selecting Page, please check the Facebook account you logged in which has admin access to the current Facebook Page. And after choosing the Page and completing the FBE integration, the Page will be owned by the Business Manager you selected in FBE.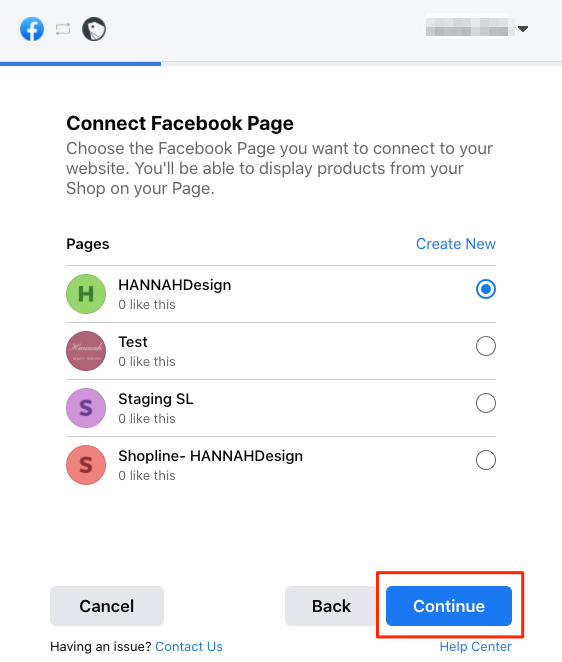 3.1 Select your Instagram account, the Instagram shop will be shown in this account.
Please note: Your Instagram Account has to be eligible for Instagram shopping,(please refer to Instagram official)if not, this account wouldn't be able to be connected.
4. Select Catalog
When selecting catalogs, FBE may show the option "Products for XXX personal catalog". Since this catalog is your personal assets, you would not check it at Facebook Catalog Manager. We suggest that you could select another catalog or create a new catalog instead of using the personal in FBE. It would help you manage your assets more easily.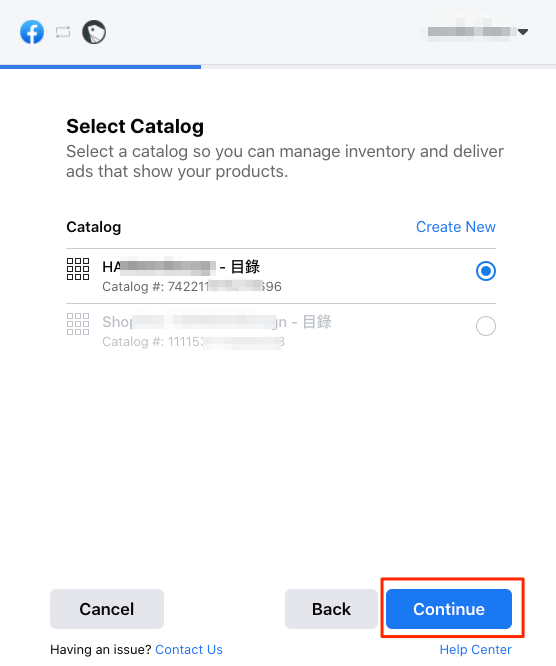 5. Select your Ad Account
6. Select Facebook Pixel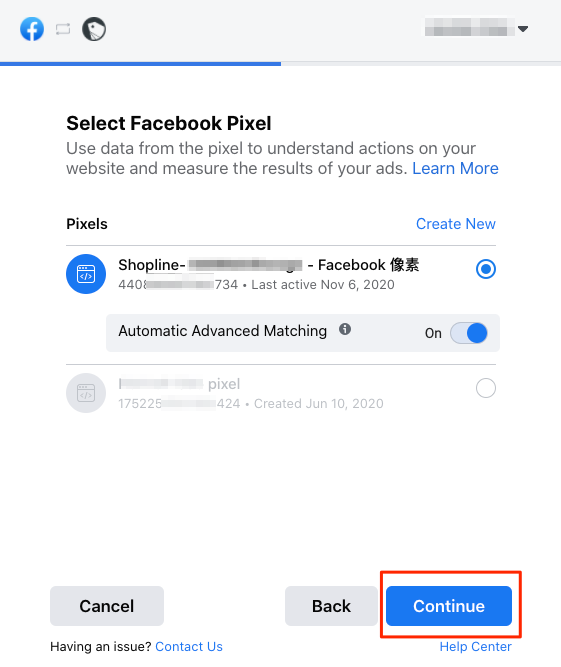 7. Confirm the chosen assets and click "Continue"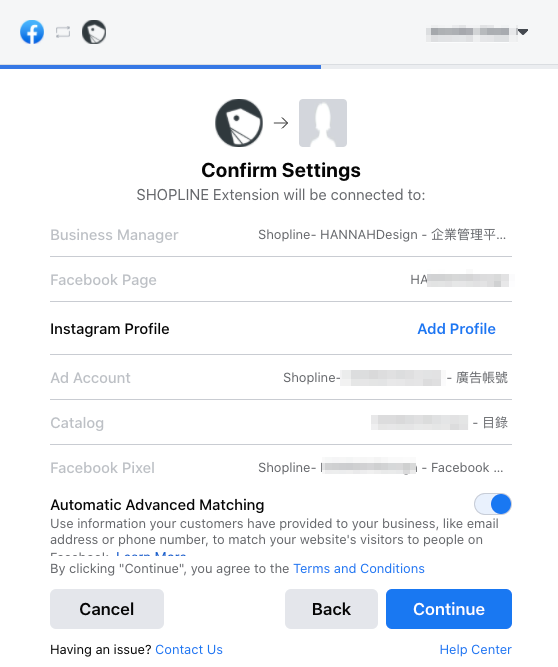 8. Select your Instagram account again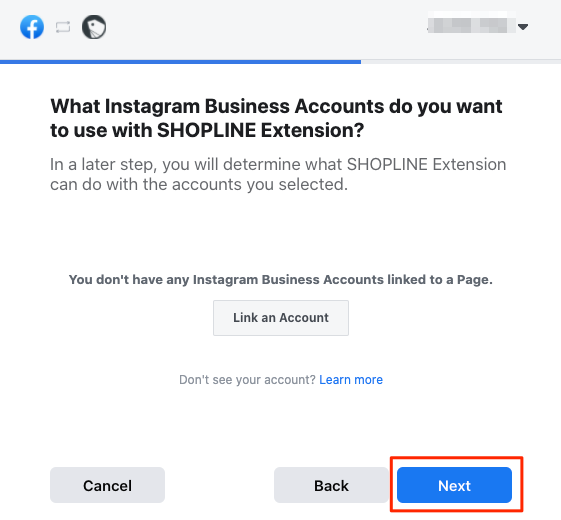 9. Authorization
Authorization is required for the integration with SHOPLINE. Please keep the below 3 items ON. SHOPLINE will only be authorized for FBE integration and data transfer, which does not have access right on your ad account or Facebook Manager.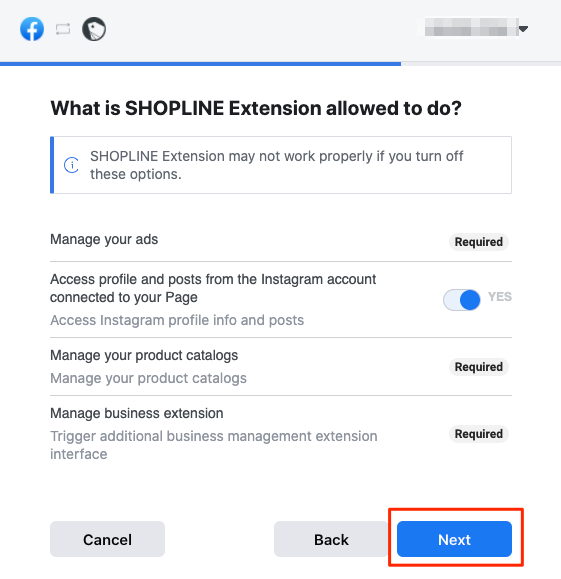 10. Complete the Commerce Account setting and click "Continue"
Please press "Done" to complete the Facebook Business Extension integration.
Step 3: Go back to admin and Check Facebook Shop has been installed
The screen will show "Edit Shop Page" after the installation, please click in and go to "Facebook & Instagram Shop" to finish the setting and publish the shop.
Step 4: Go to set up and Publish Facebook Shop
Click "Shops" > "Edit" to edit the shop.
Enter the "Builder". Click the "Featured" to design the layout and style.
You can click "Preview" to check the design of shop. If you finish the editing, you can click the "Publish Update" to publish the shop. (You can also click "Save" to save the current design.)
After publishing, the status of the shop will be "Active", which means the shop is in a review.
Once the shop has been reviewed, the "View Live Shop" button will reveal.
*Please note: The status of Facebook Shop will depend on the review of the Facebook official. If your products obviously against the Facebook policy or the shop deactivated, please read the related policy and ask Facebook to review your accounts and assets again.
The appearance of Facebook Shop on web and mobile
Web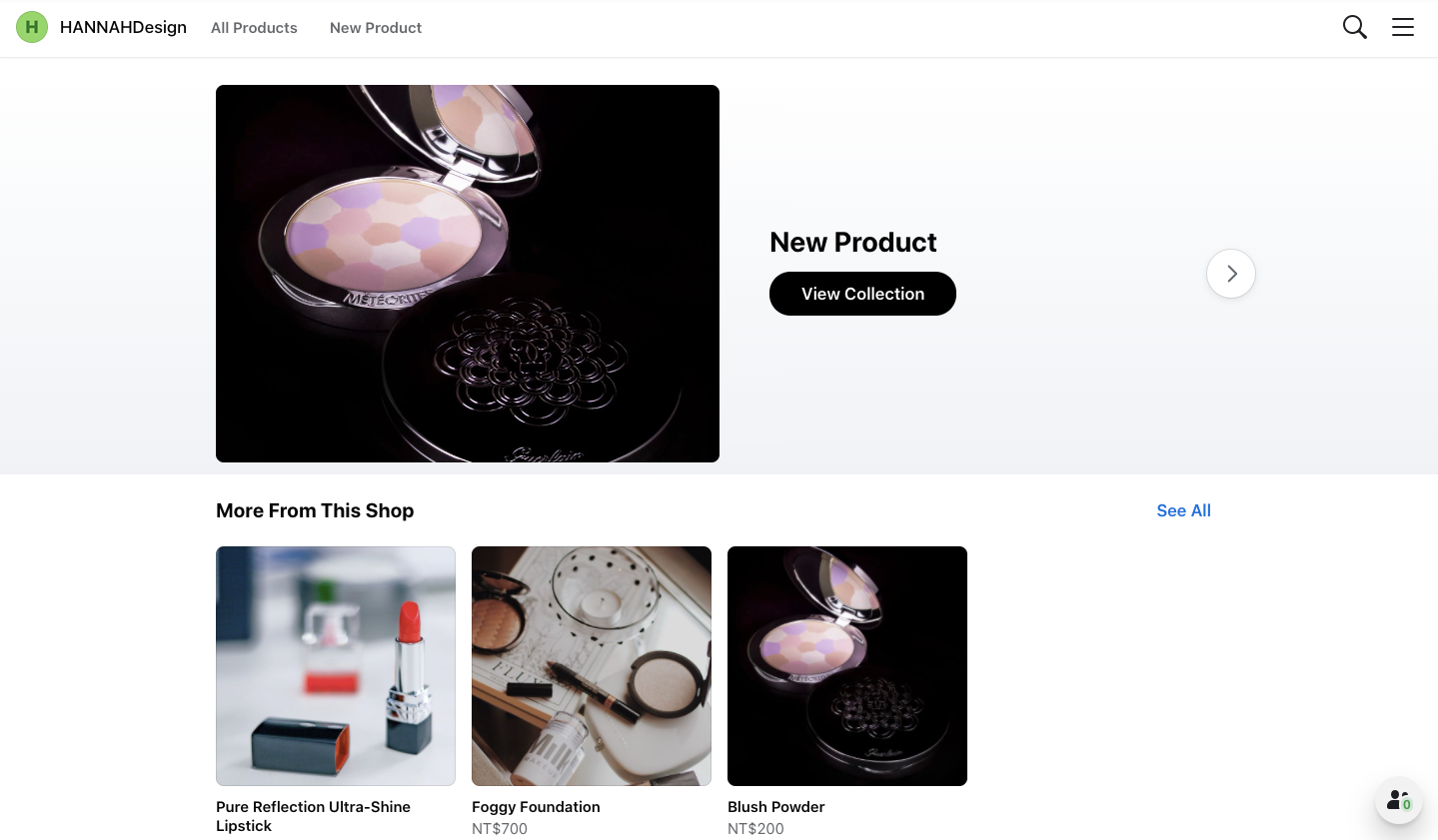 Mobile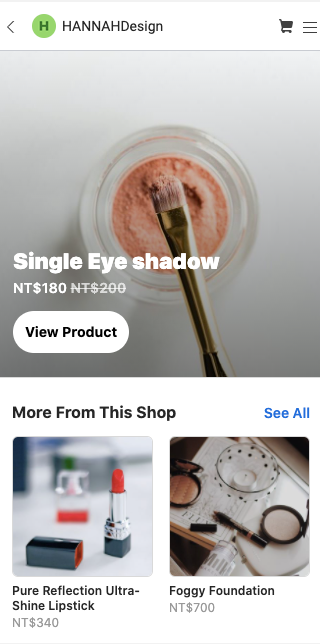 Read More