If your customer group prefers instant messages, try out notifying them with automated LINE order update messages!
*Note: Update Notification of "Payment Status" is currently not supported.
In this article, you'll find:
1. Enable LINE order update notification feature
Step 1. Please connect your store to your store LINE account. Click here to learn more.
Step 2. In the SHOPLINE Admin, go to Channel Integration > LINE. Switch on the toggle button to enable the "Order update notification". Notifications will be sent to customers who have subscribed to LINE notifications.
2. Subscribe to LINE order update notification
After enabling the feature, customers can click on the button to receive order update notifications through LINE on the checkout page and order confirmation page, regardless of their membership status.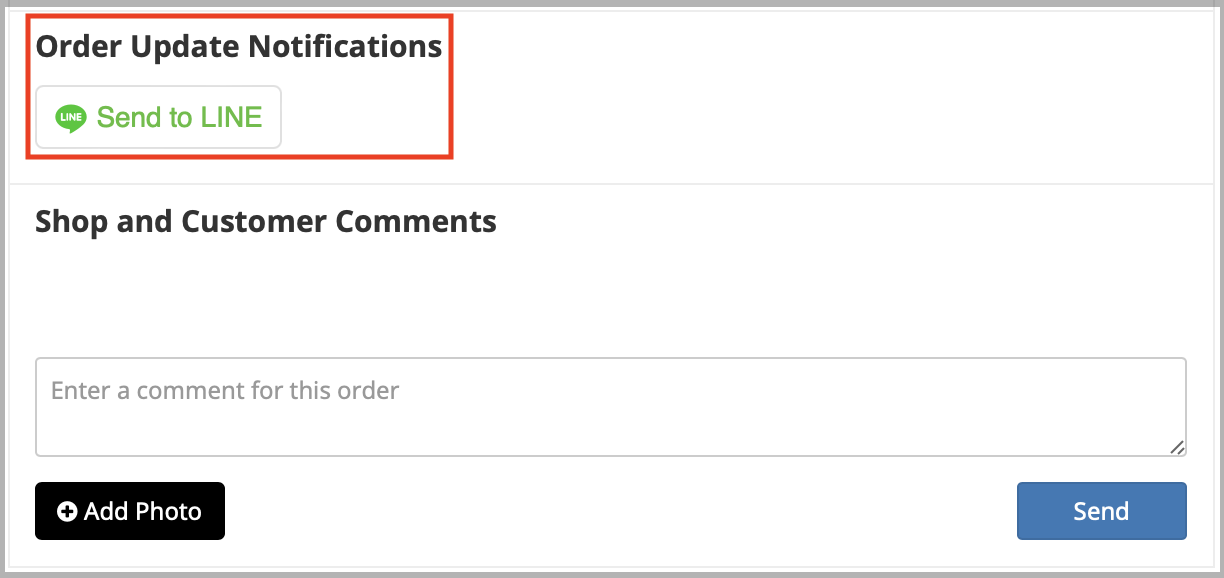 After clicking the button, the button will change to "Sent via LINE" as shown below. Customers can click the button again to cancel the subscription at any time.

3. Send out LINE order update notification
When you change the order status, a reminder will pop up to ask you whether to send the order update notification to the customer.
Once you check the box and click Yes, the order update notification will be sent to customers by email and LINE message.

Customers will receive the notification in the LINE conversation shown below.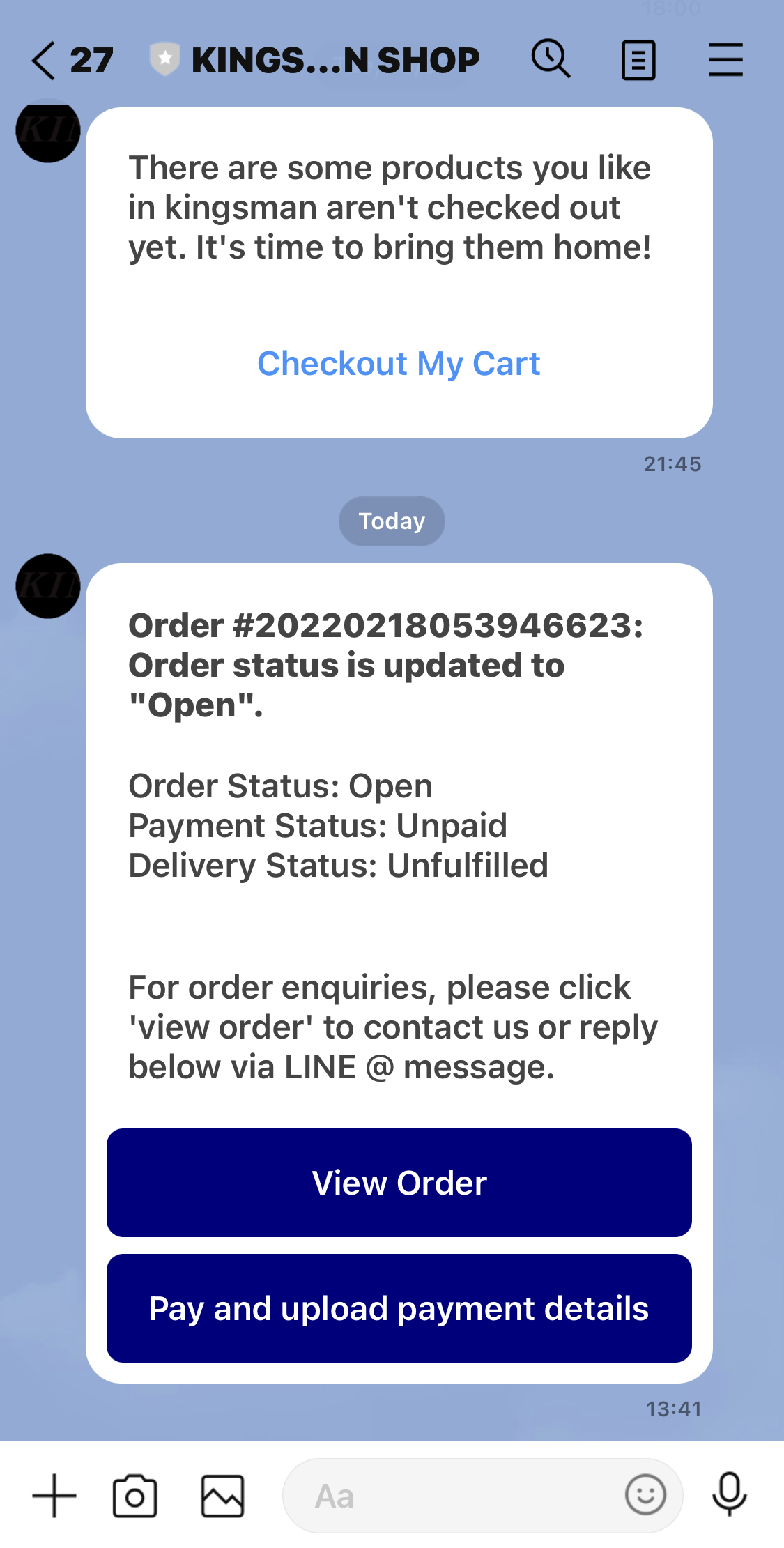 4. Notes
1. The order update notification via LINE will be sent as a paid message, which will be charged according to the official pricing plan of LINE (For example, 500 free messages per month for light usage, no additional messages can be purchased), accounted from LINE's monthly free message quota.

2. If customers have not subscribed to the LINE order status notification during checkout, they can go to the Member Center of the online store and resubscribe to the notification on the "View order" page.