SHOPLINE has designed this script in order to simplify the process of setting the custom script for supporting use cases of your online business. This script allows customers to browse products they are interested in with just a few clicks.
This Default Script integrates with the "In-chat Shopping" feature. Merchants can connect this script to another script so that the Chatbot response can be more functional and intuitive. With this Default Script, customers can click "Expand Category" to view related sub-categories, and click "View More" to load more products with the link to the product detail page.
In the article, we will introduce the following topics: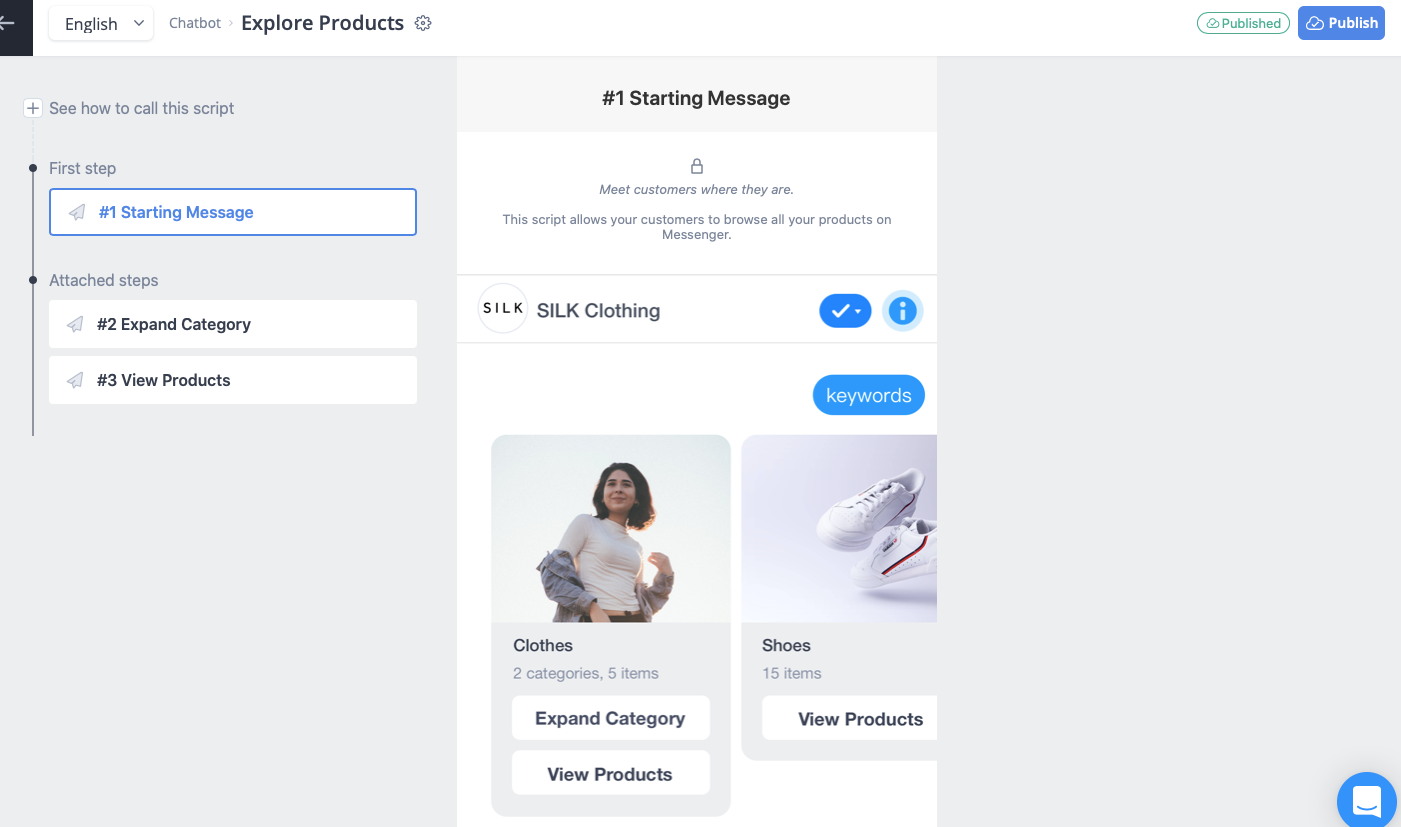 How to set up the Default Script?
Step1: Go to "Admin" > "Customer Management" > "Chatbot Store"
You will see "Explore Products" at the top of the script list
*Note: Please make sure that the status of the Default Script is "published", if not, the feature will not be activated.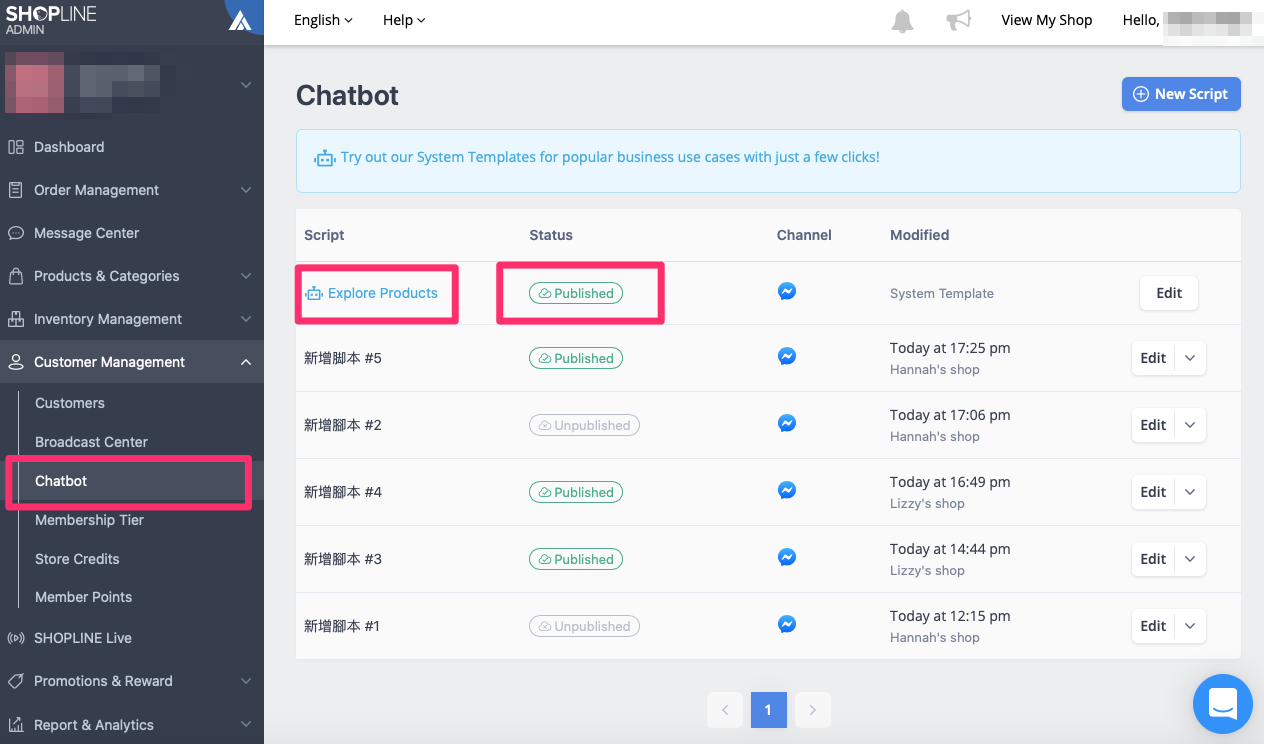 Step2: Select a script that you want to connect with the 'Explore Products' script, and click "Edit"
Step3: After entering the editing page, click "Add Button" and click "Start another Script"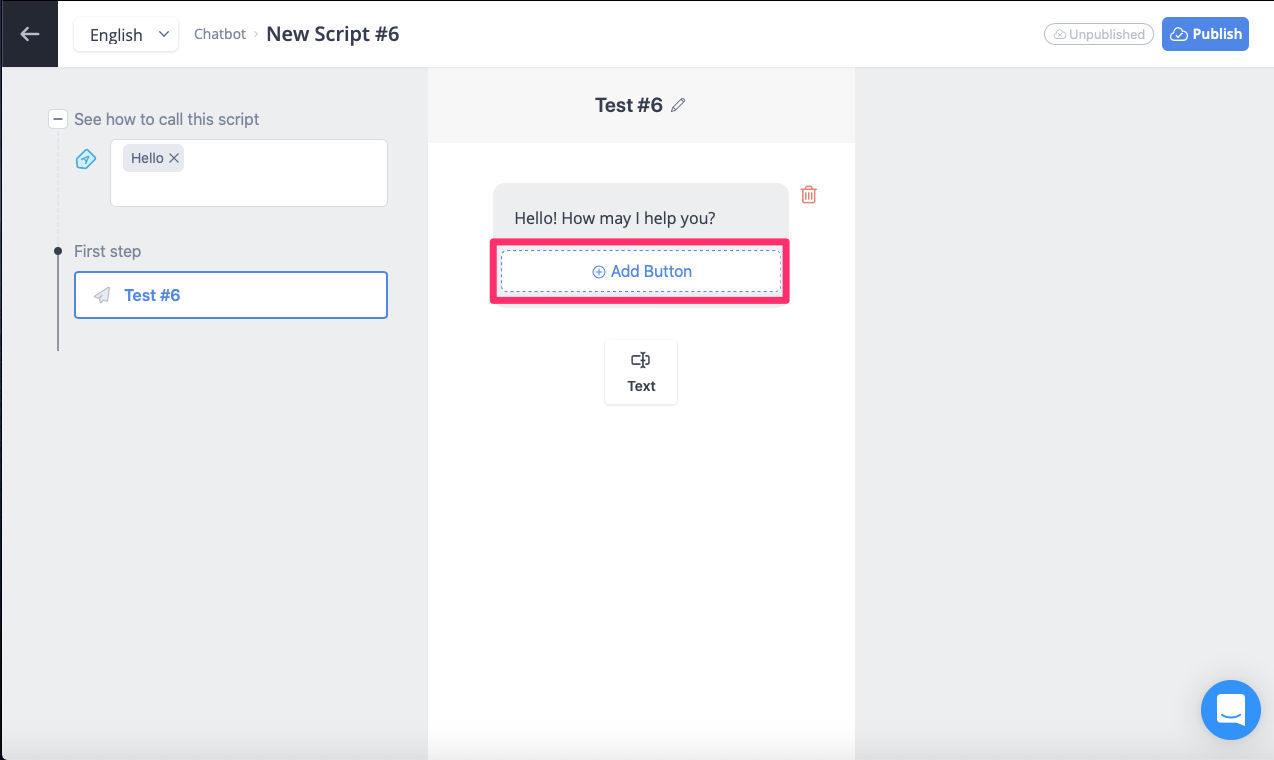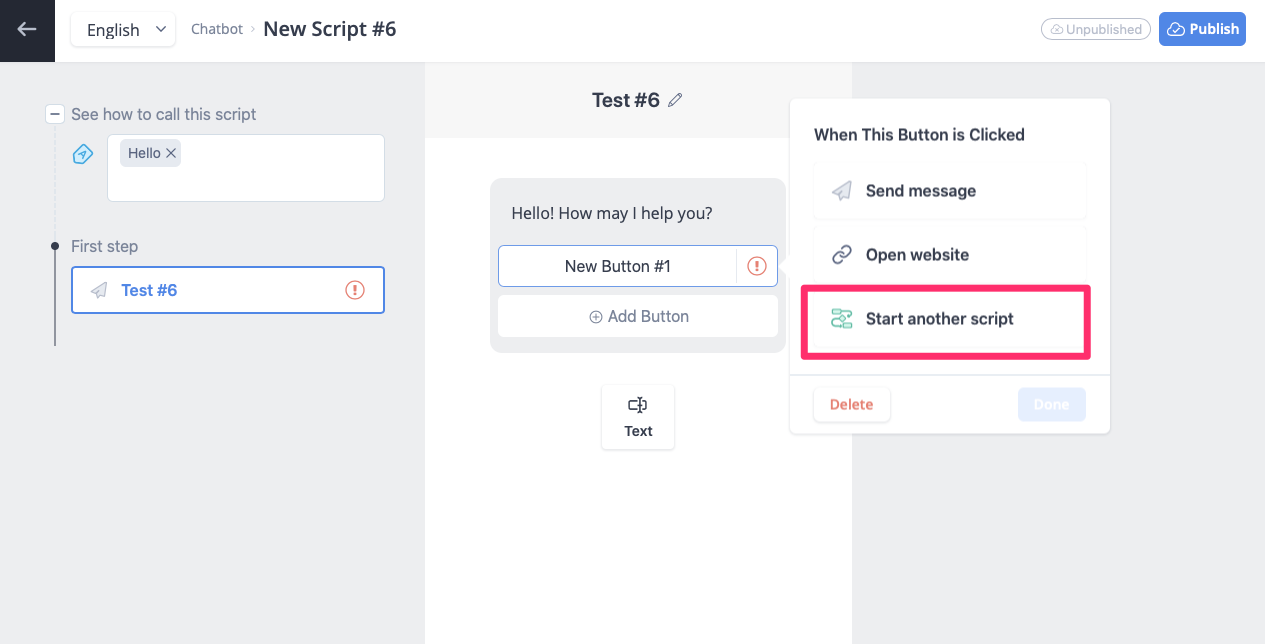 Step4: Select "Explore Products" and click "Done"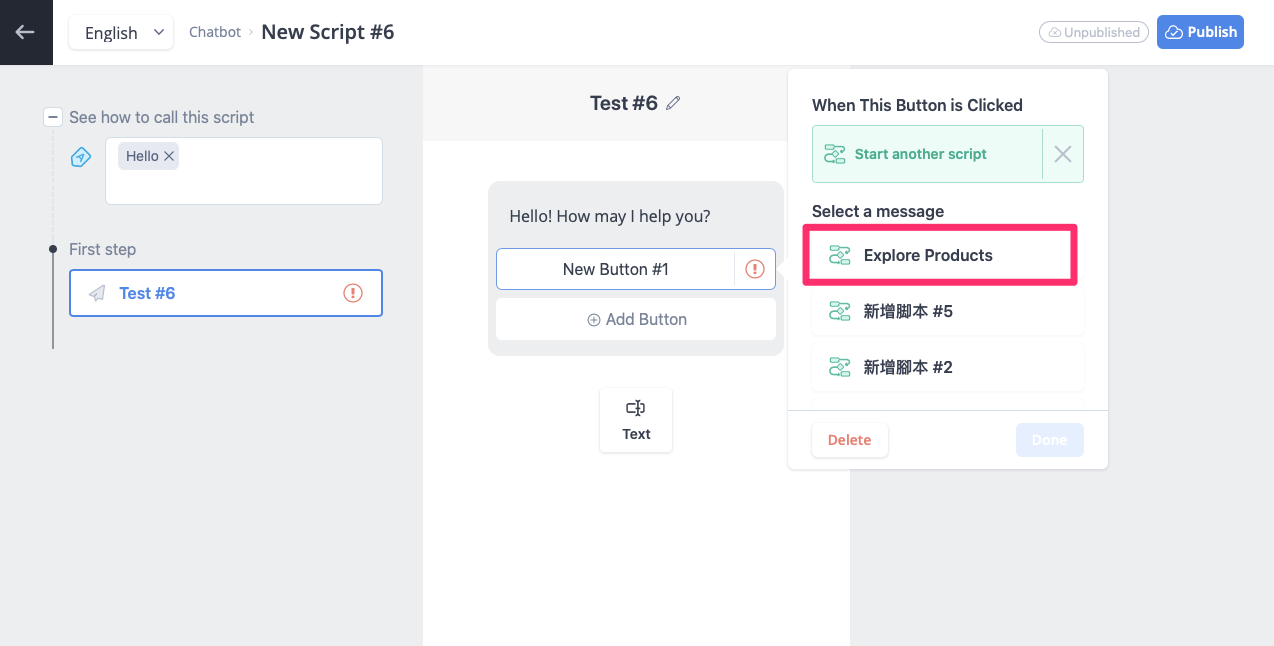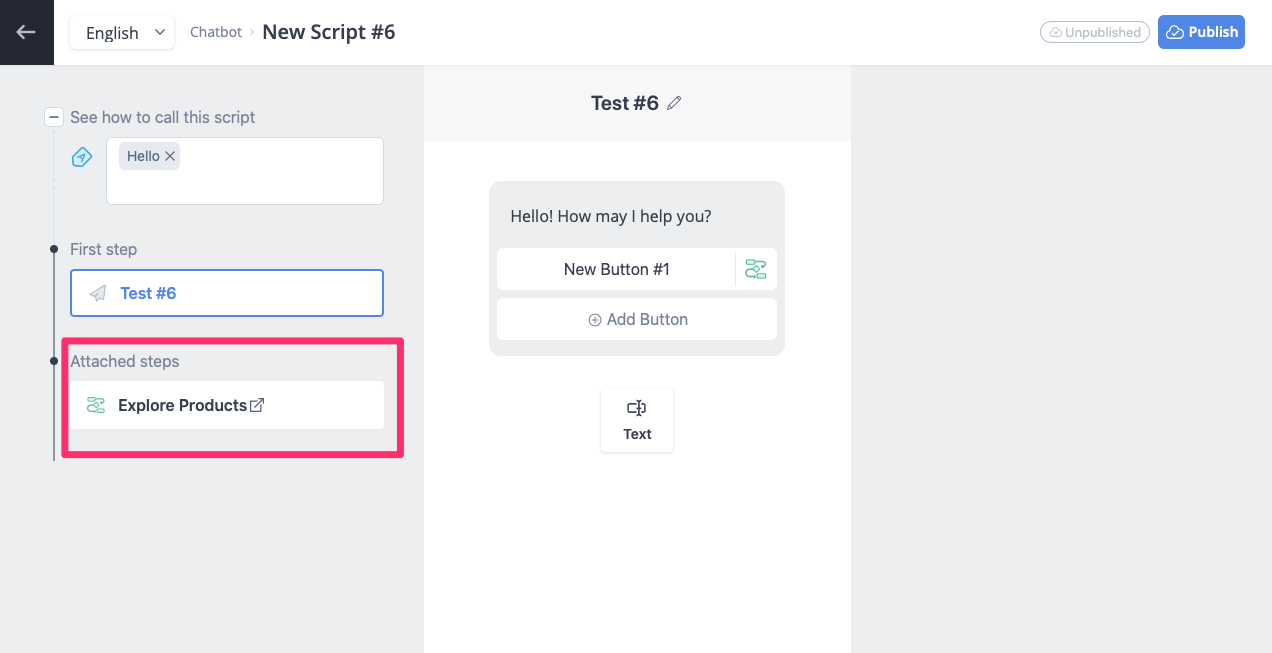 Step5: Edit New Button Name, and click "Publish" to finish the setting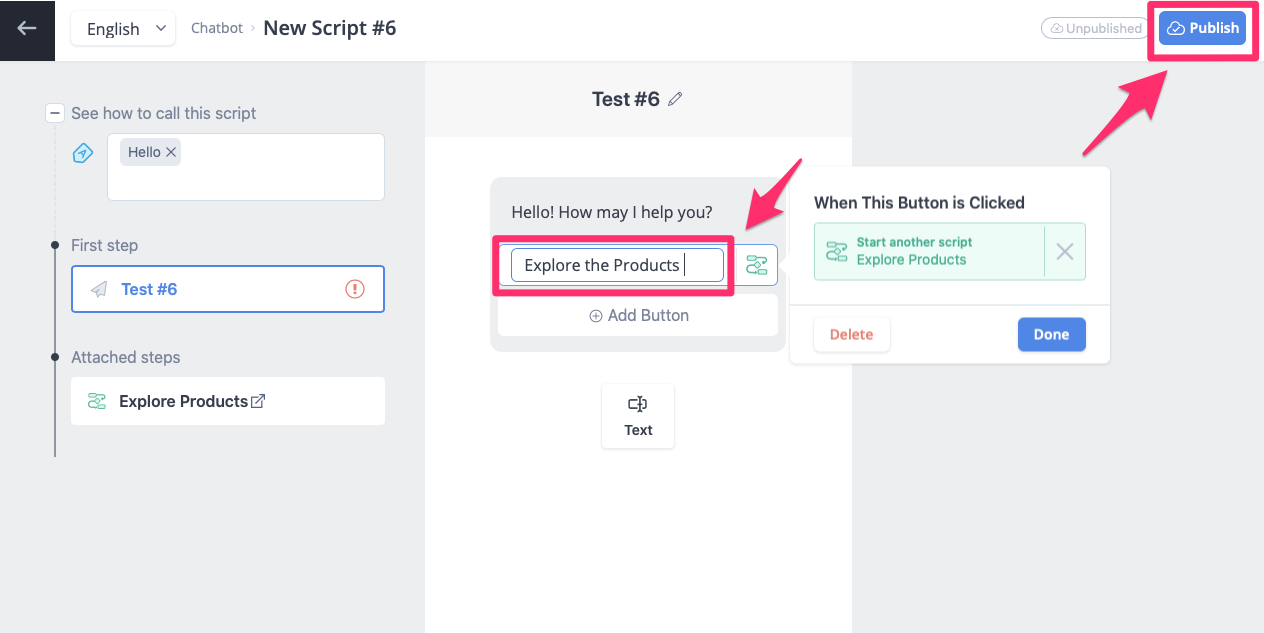 The interface when customers send a message
When customers send a correct keyword message to your Facebook Page, it will trigger the corresponding script. For example, the word "YO" is the keyword trigger of the below script. Merchants can decide which keywords they want to use depending on customers' frequently-asked-questions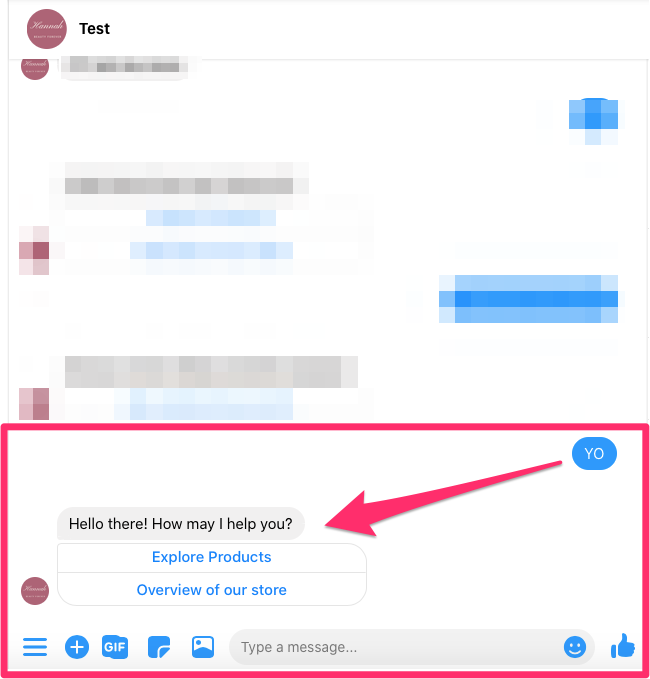 Click "Explore Products", a corresponding product carousel will appear
Click "Expand Category", sub-categories will appear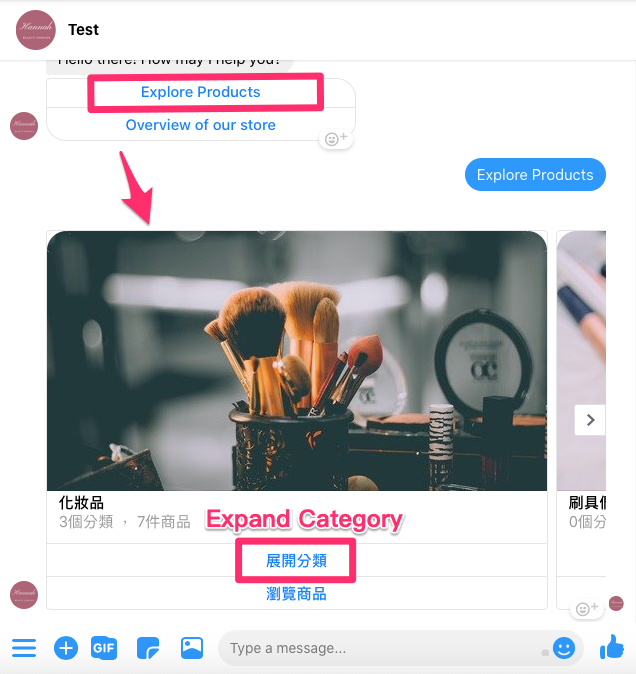 To know more about "In-chat shopping", please refer to this FAQ Facebook Messenger/ LINE In-chat Shopping