In order to let you conduct more advanced analysis for optimizing the effectiveness of store operations, we launched the function of exporting data reports from Shoplytics. After exporting, you can use Excel or other analysis tools to perform advanced analysis according to your needs.
*At present, the two analysis charts of "Customer" and "Customer Behavior" do not yet support the export report, which is expected to be launched soon.
Step 1: Enter the analysis page you want to export
Click the "Export" button on the upper right corner of each page.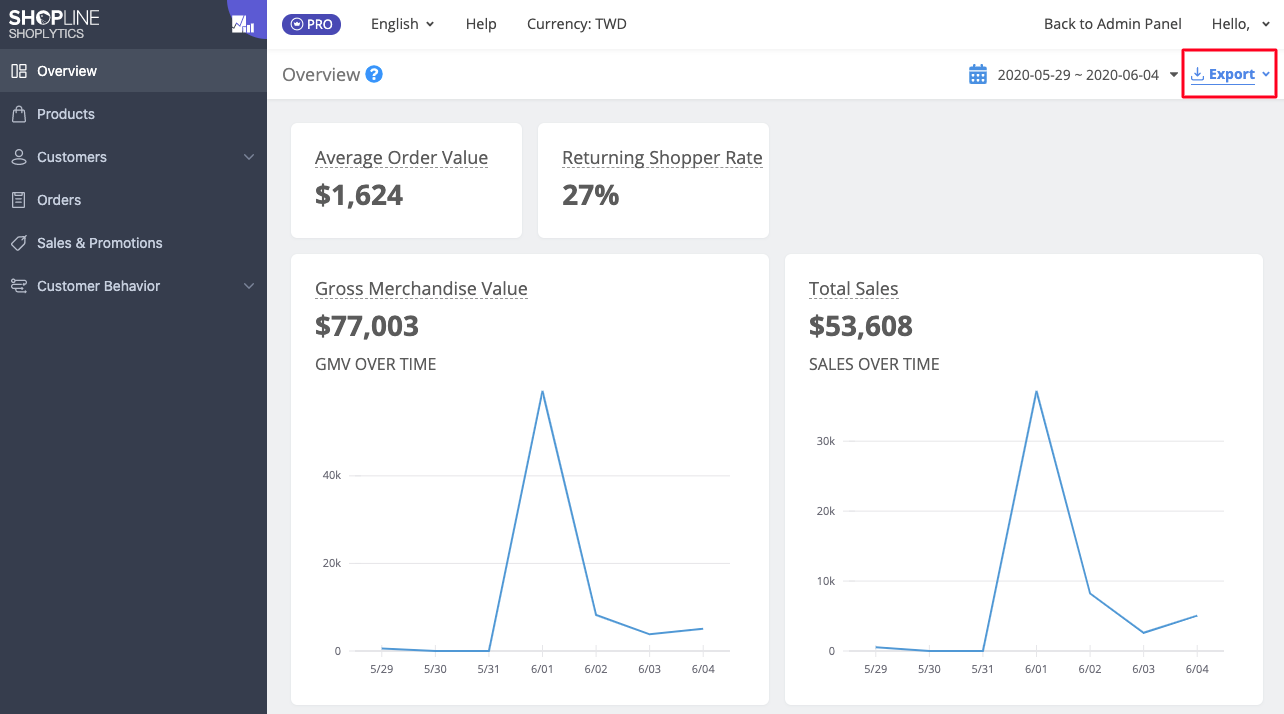 Step 2: Select the Index to be exported
After clicking "Export", there will be "Export all reports" and "Export selected reports". If you select "Export all reports", you will receive all the index data on that page at once.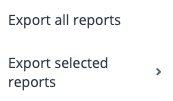 If you select "Export selected reports", you will enter the checkmark of the desired index data. After clicking "Export", the report will be sent to your mailbox.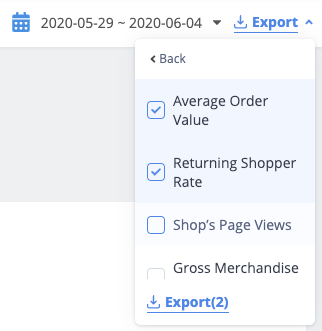 Step 3: Enter your mailbox to download the report
The system will automatically generate a CSV(comma separated values) file from Shoplytics and send it to your email inbox. Open the letter and click "Download" to download the report file.
Remind you that the download link in the letter is valid for 7 days only. If the link in the letter exceeds 7 days, the link will be invalid. If you want to use the same report, please return to Shoplytics and export again.