Customers have to log in to their member's account to check on the coupon in Member Center. On the coupon page, customers can view the list of existing coupons and receive coupons.
1. Go to the app coupon page
After logging into the member account, customers can check on the Usable and Expired coupons in the Member element.
The number under "Coupon" is the number of coupons that can be used in the personal account. If there are no coupons that can be used in the customer's account, it will appear as 0.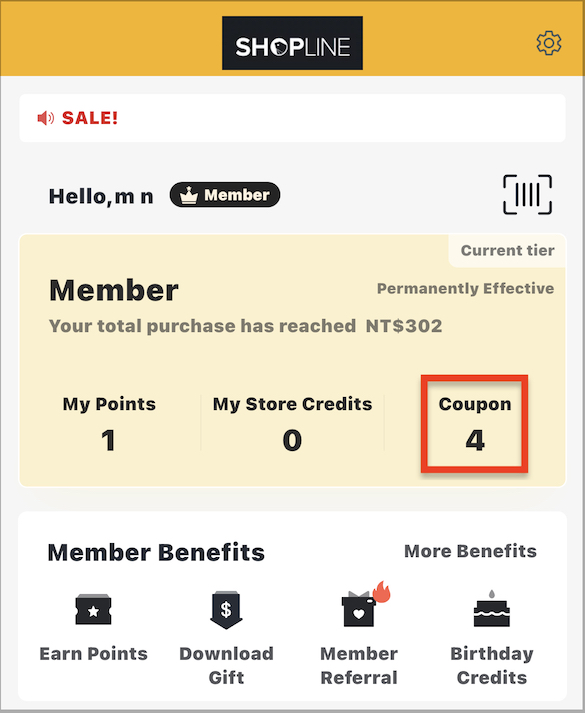 2. Check and use coupons on the app
The coupon page includes three types of coupon pages: "Available", "Coming Soon" and "Expired".
Usable coupon: Coupons that are still active and ongoing.
Coming Soon: Coupons claimed in the account, but the valid time has not yet started.
Expired coupon:

Coupons that are limited to one use per member account.
Coupons that have reached the usage quota.
Coupons that have passed the expiration date.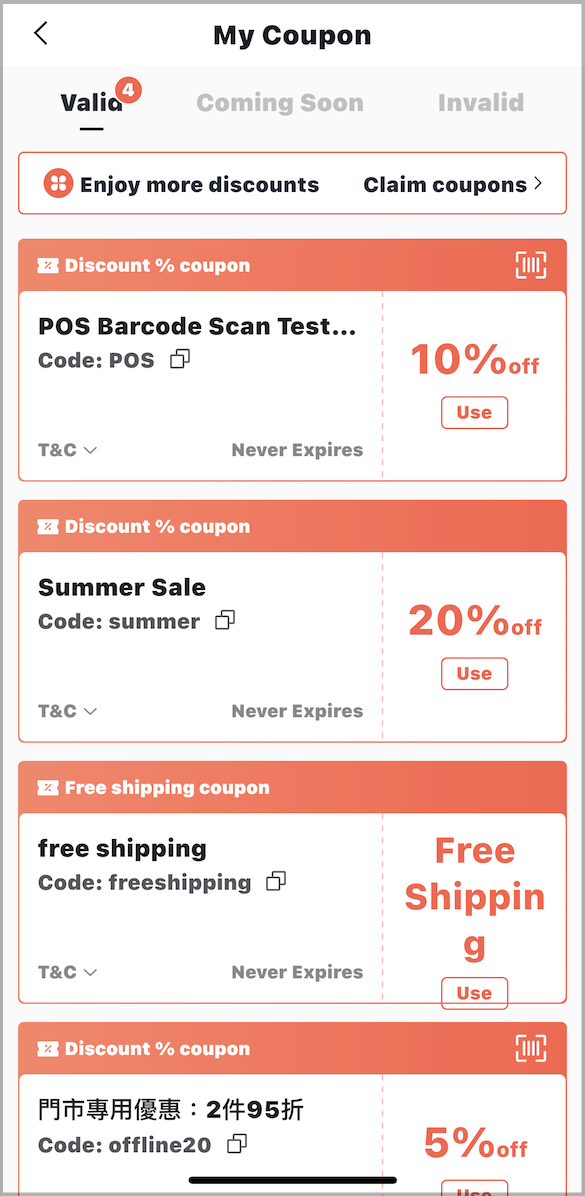 The coupon page shows the coupon code, name, discount, expiration date, and usage rules.
Tap the "T&C" to view the detailed conditions of coupons.
If the coupon applies to retail stores, the coupon barcode will automatically appear. Tap the barcode to view the larger barcode. Customers can show it to the staff members for scanning.
*Note:
You have to set up the coupons in [Promotions & Reward] > [Promotions]. In the "Set Benefits & Criteria," select Coupon Code and check the box for "Display coupon in member account" to show the coupon on the app.