If you have finished editing all related information of your app, you can submit your app publish review according to the following steps.
1. Instructions
Step 1
In the SHOPLINE Admin, go to [Mobile App Management] > [App Publish Settings].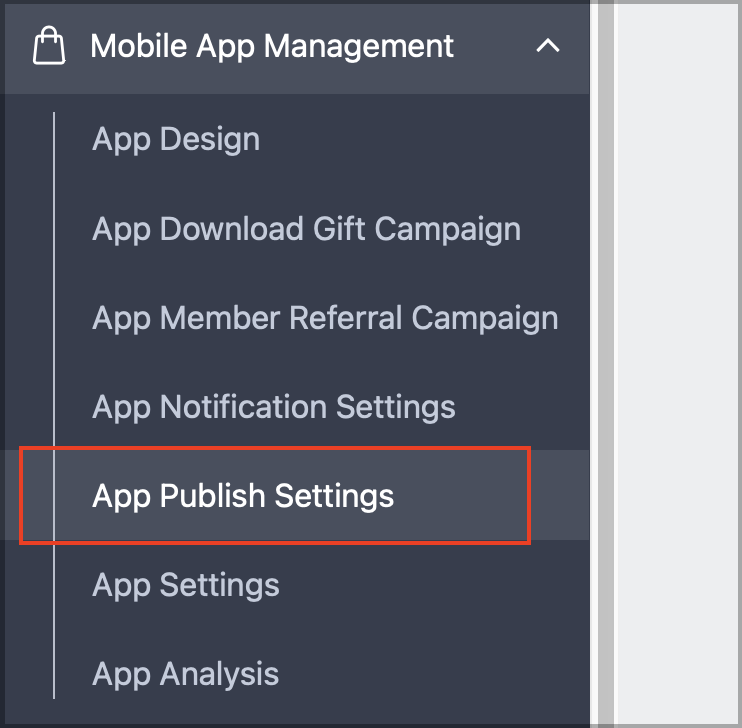 Step 2
Click Submit an app publish review on the bottom left.
*Note: If there is any missing information or pending application, the button will be grayed out and become unavailable. You can submit the application once the missing information is filled in or the pending application passes.

Step 3
In the pop-up window, "Google Play" and "App Store" are checked by default. You can uncheck one of the options if you only need to publish on one platform.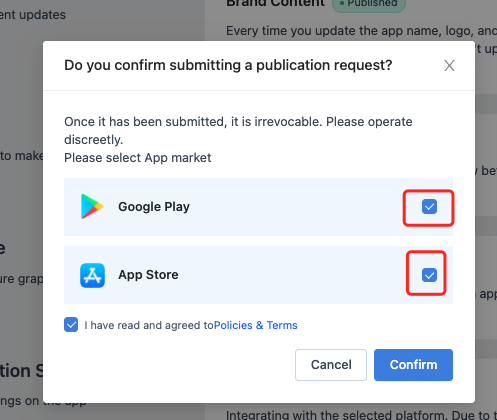 After you submit the application, SHOPLINE will submit your app review to the platforms in 3 to 5 business days. It usually takes 3 to 7 business days for the platforms to review the application. Your app will be published right away once it is approved.
*Note: You are required to submit an app publish review for any changes on the App Listing, Brand Content, Image for App Store, or Third-party Integration Settings. Otherwise, the changes will not be synchronized to the app.
2. App Publish Records
In the SHOPLINE Admin, you can go to [Mobile App Management] > [App Publish Settings] > [App Publish Records] to check the status of your app application. The notification letter from the iOS App Store and Google Play will be sent to the inbox of your app's developer account. If you have completed your first publication, you can view the app links and download the QR Code in the "App Publish Records" tab.