SHOPLINE supports synchronization of the Facebook Page posts created before merchants connected their Pages to the Admin. With this feature, merchants can view and manage posts more conveniently.
1. Feature introduction
In the SHOPLINE Admin, when you connect to a new Facebook Page or reconnect to a Page that was disconnected before, the system will automatically synchronize previous Facebook posts to the Message Center.
i. The speed of synchronization
Posts from the Facebook Page will appear in the Message Center around 15 minutes after the Page is connected to the SHOPLINE Admin.
During peak hours (12 noon - 2 am every day), the latest 100 posts on each Facebook Page and 500 comments/replies will be synchronized first. The rest of the posts and comments will be synchronized during non-peak hours.
*Note: If you connect multiple Facebook Pages with large amounts of data, it will take more time to synchronize the posts.
ii. Date range of synchronizable posts
The Message Center currently supports the synchronization of Facebook Messenger posts within the last 6 months.
For example, if you connect your Facebook Page to Admin on March 1, 2022, the Message Center will show posts from September 1, 2021 to March 1, 2022.
iii. Sorting order of posts
The previous posts synchronized to the Message Center are arranged in the same way as Facebook. The posts uploaded nearest to the current time will be shown at the top of the list and arranged in chronological order.
iv. Notes
Currently, there will be no notification during the synchronization process or upon completion.
During the synchronization process, if there is an interruption that causes operation failure, the system will reattempt three times maximum. The synchronization will stop after the maximum number of attempts, and merchants will have to restart the process from connecting the Facebook Page to Admin.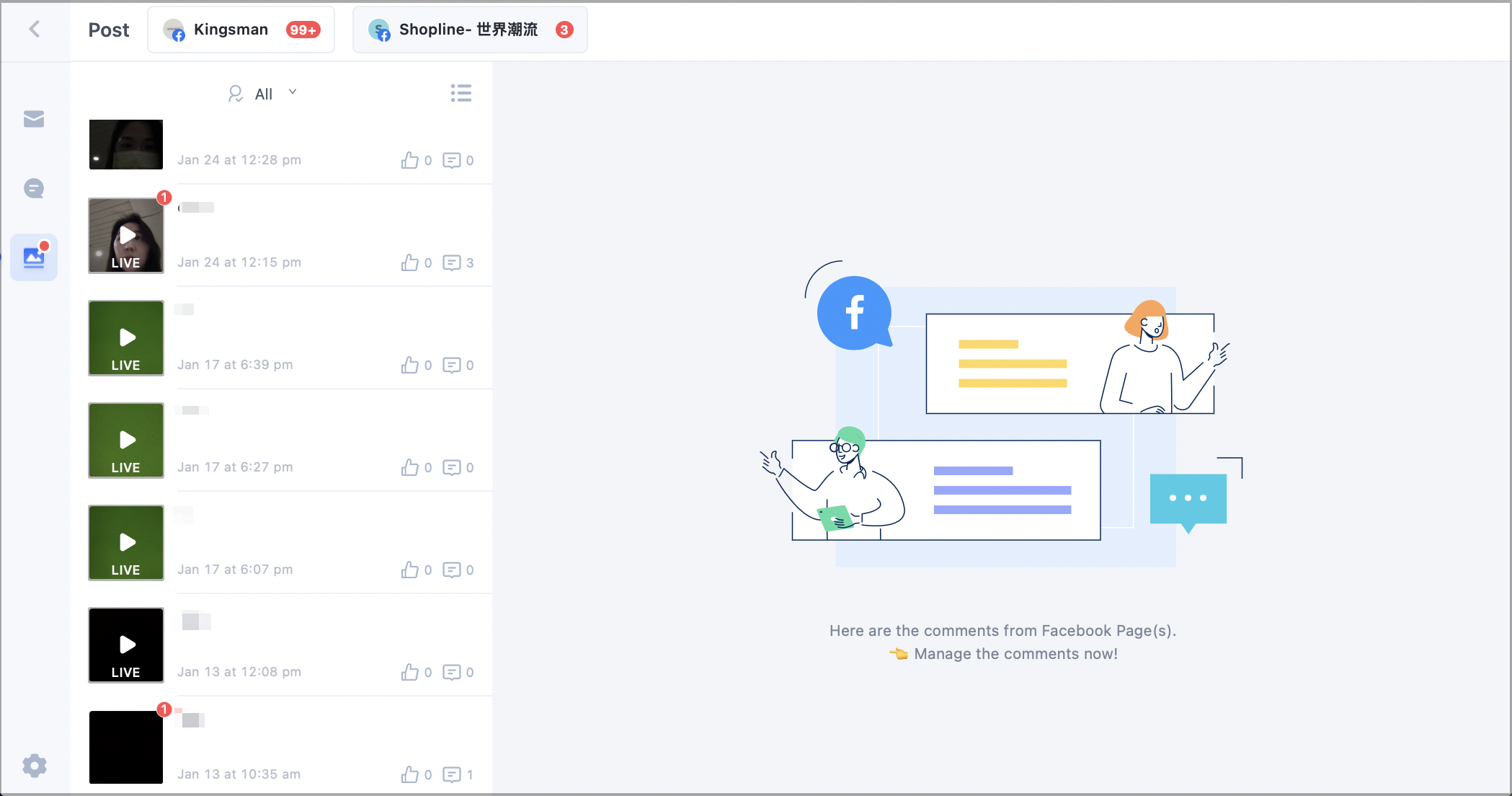 Read more