SHOPLINE will soon launch the feature to integrate with TikTok, the world's fastest-growing live stream platform. Merchants can explore and develop influencers' markets, social shorts, and thus expand the target customer group.
This feature is currently available for merchants in Malaysia, Singapore, Vietnam, and Thailand.
In the case of cross-border merchants and stores, TikTok will approve your TikTok For Business account and Ads Manager Account based on the country/ region of the shop itself (MY/SG/VN/TH), instead of the location or IP of the party creating the accounts. When creating a TikTok For Business account, please fill in the contact details (such as address and phone number) of the shop region.
In this article, you'll find:
1. Integrate store with TikTok For Business
There are two paths to set up the integration:
In SHOPLINE Admin, go to [Channel Integration] > [TikTok]. Click Install now to start integration.
Go to [Marketing & Tracker] > [Marketing] and scroll down to TikTok For Business. The column explains the key terms for operating a TikTok Business account. Click Install & Manage settings to direct to the page for TikTok under Channel Integration.
Required staff permission
Store staff needs to have the following account permissions in order to successfully connect TikTok For Business in SHOPLINE:
In SHOPLINE Admin: Staff account who has permission to access the Channel Integration page. (To grant access permission, go to [Settings] > [Permission & Security]. Select the staff member profile and click Edit. Then check the box for adding/editing or viewing the Channel Integration page.)
In TikTok Business Center: Admin & Ad Account who can access all your TikTok Business Center assets.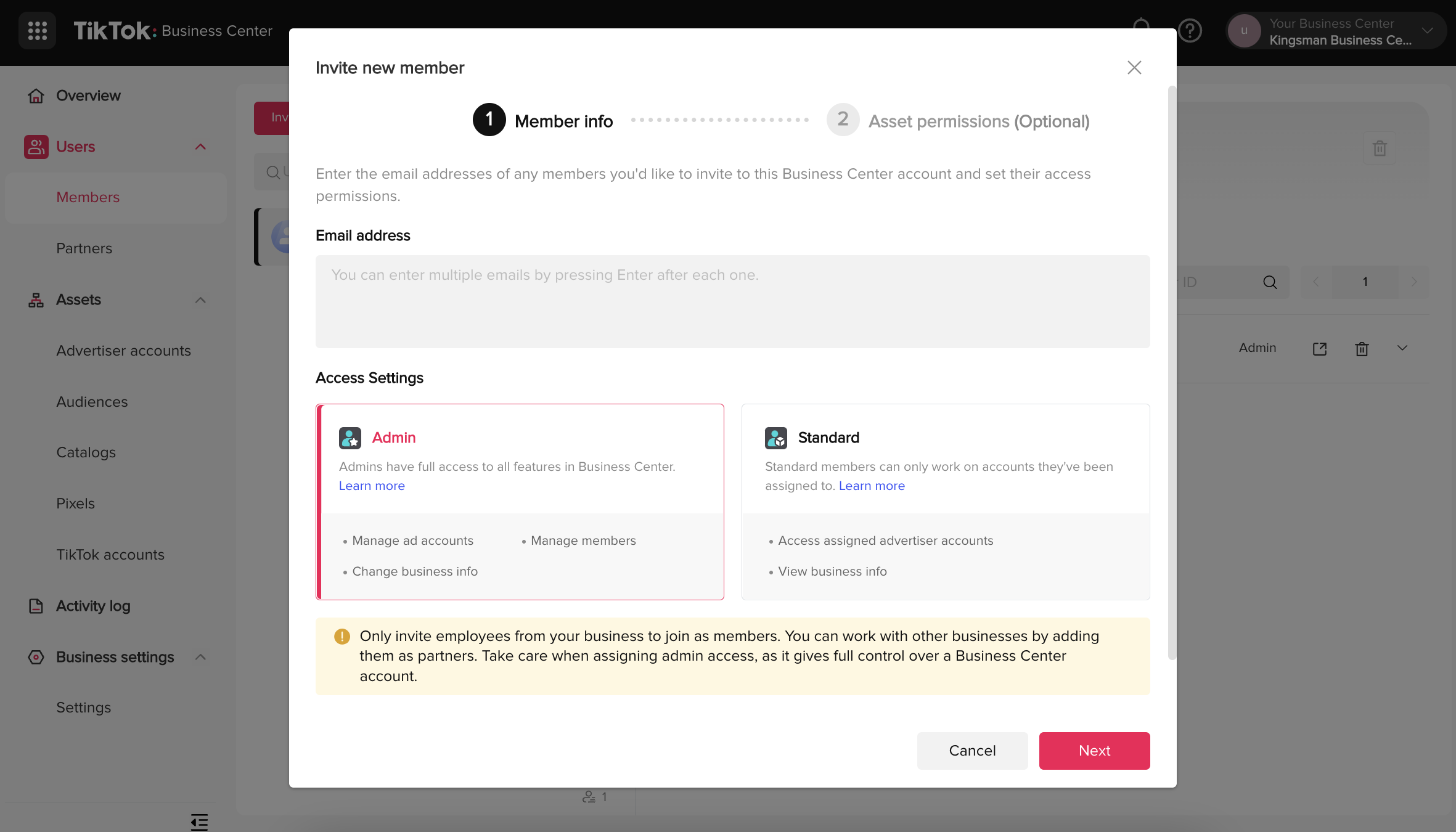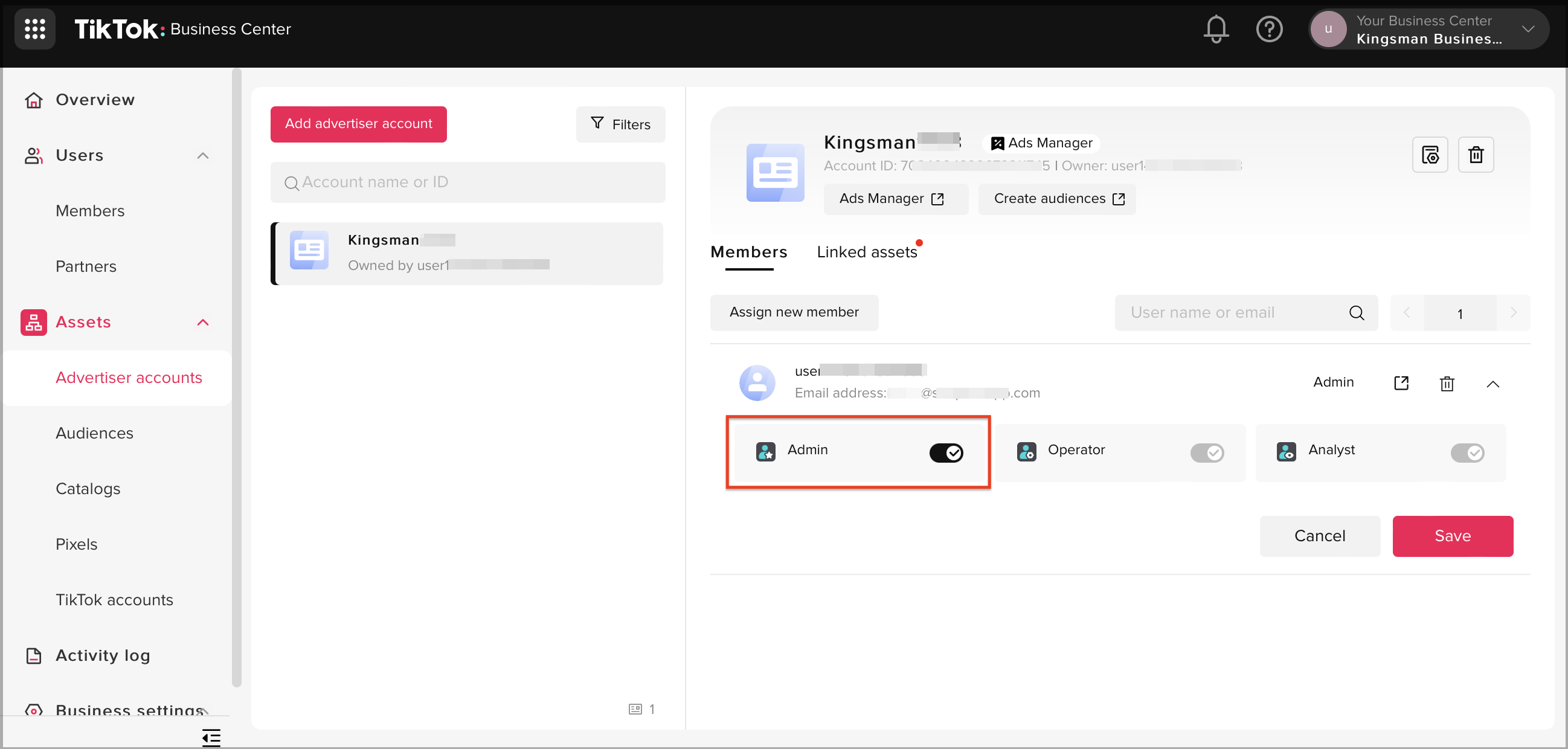 Authorization and connecting accounts
After clicking Install now, a window will pop up to request merchants to log in to TikTok For Business account.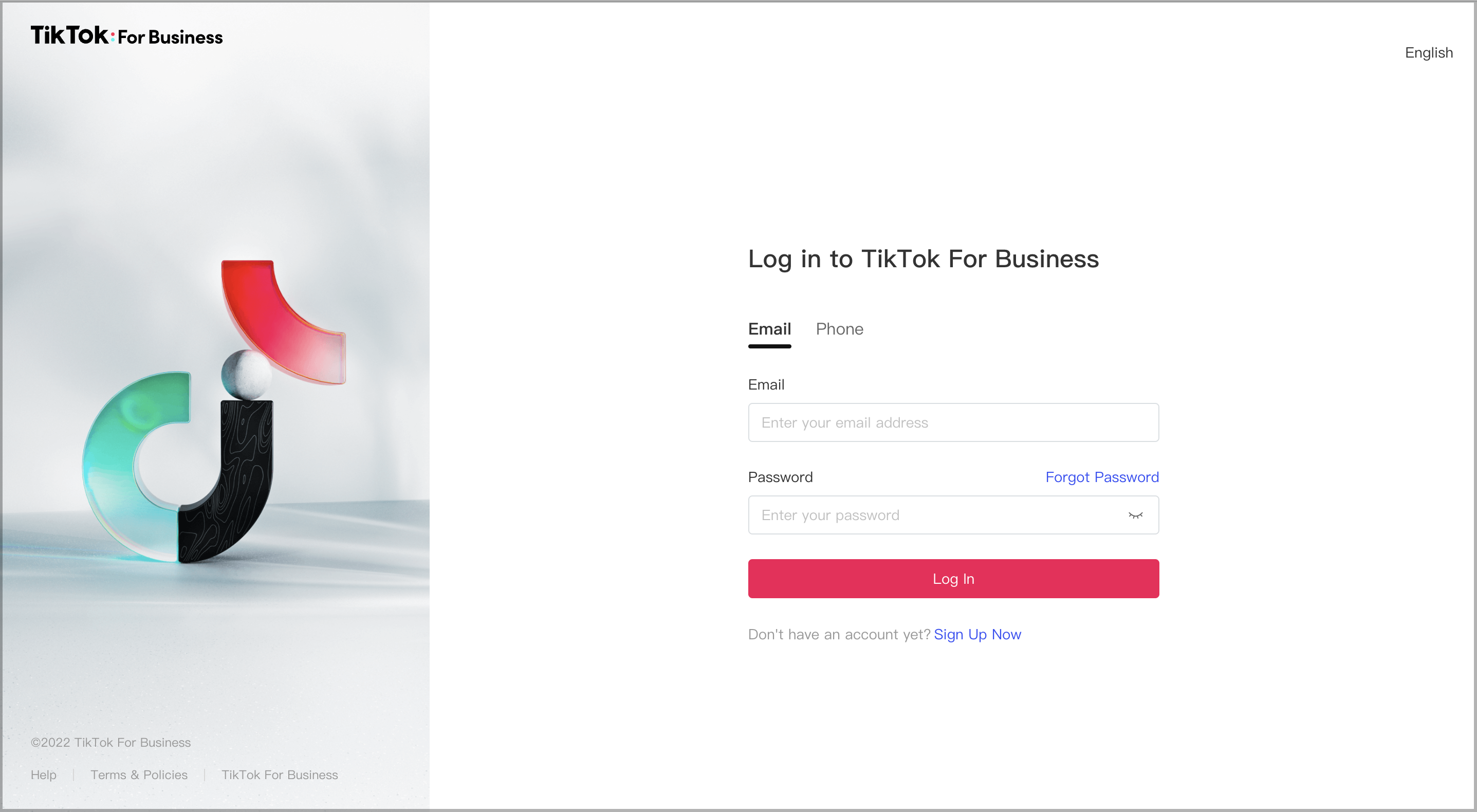 If merchants do not have an account, sign up using a phone number (enter a number to receive a verification code) or an email address.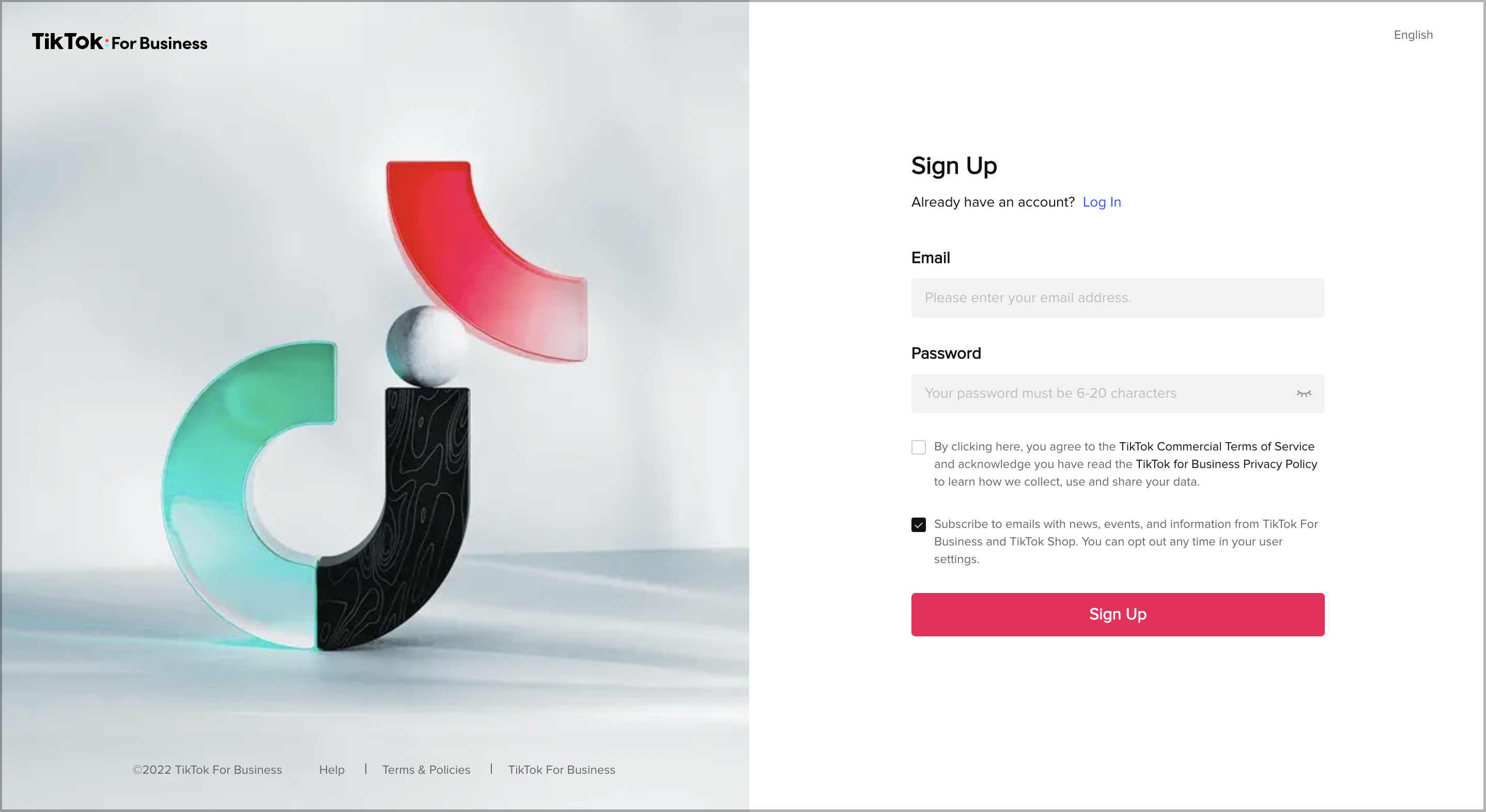 After signing in to your TikTok For Business account, click Connect to authorize SHOPLINE's access permission to the account.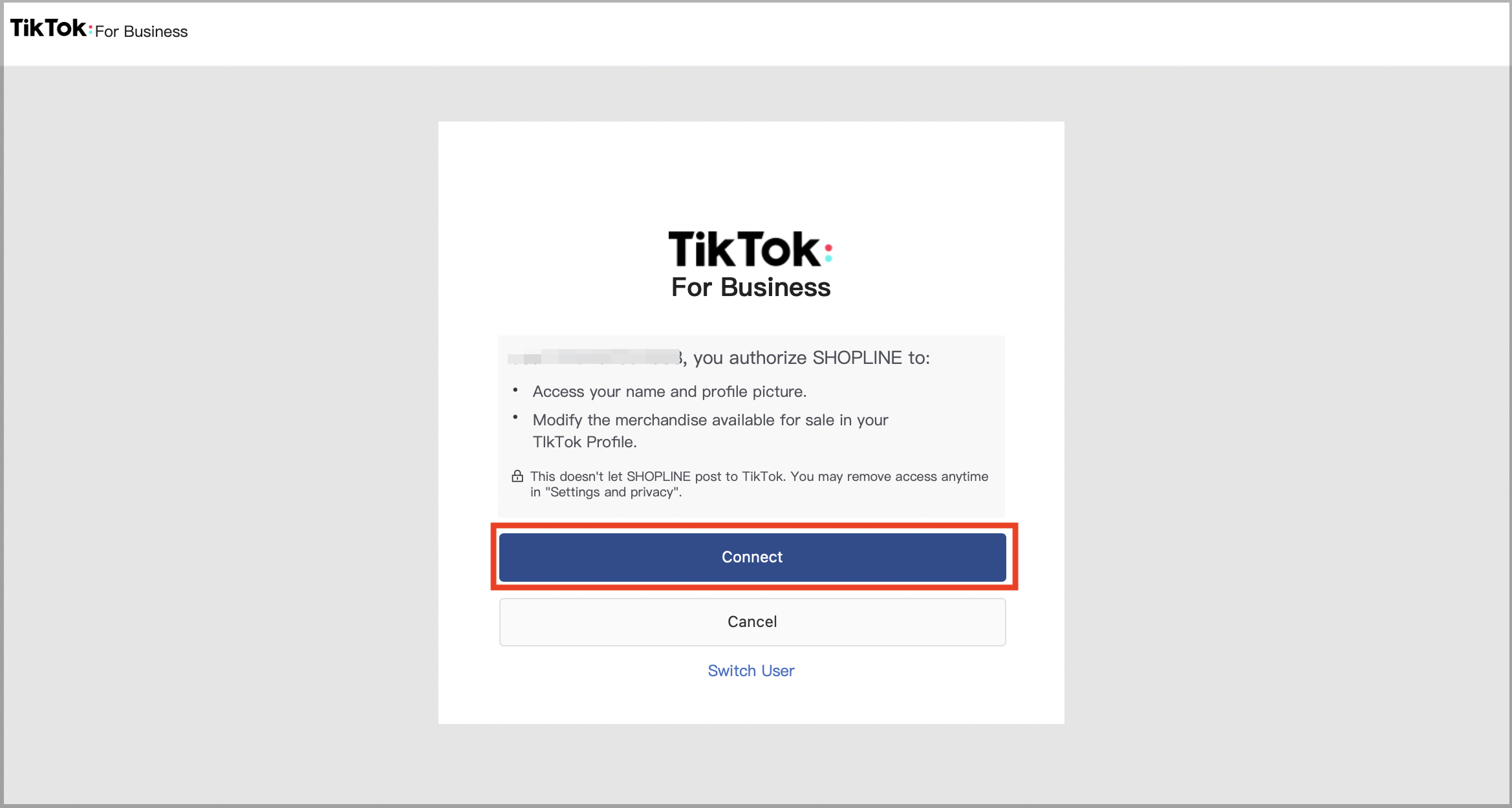 Connect SHOPLINE with your TikTok For Business assets: Business Center, TikTok Ad Account, TikTok Pixel, and Catalog.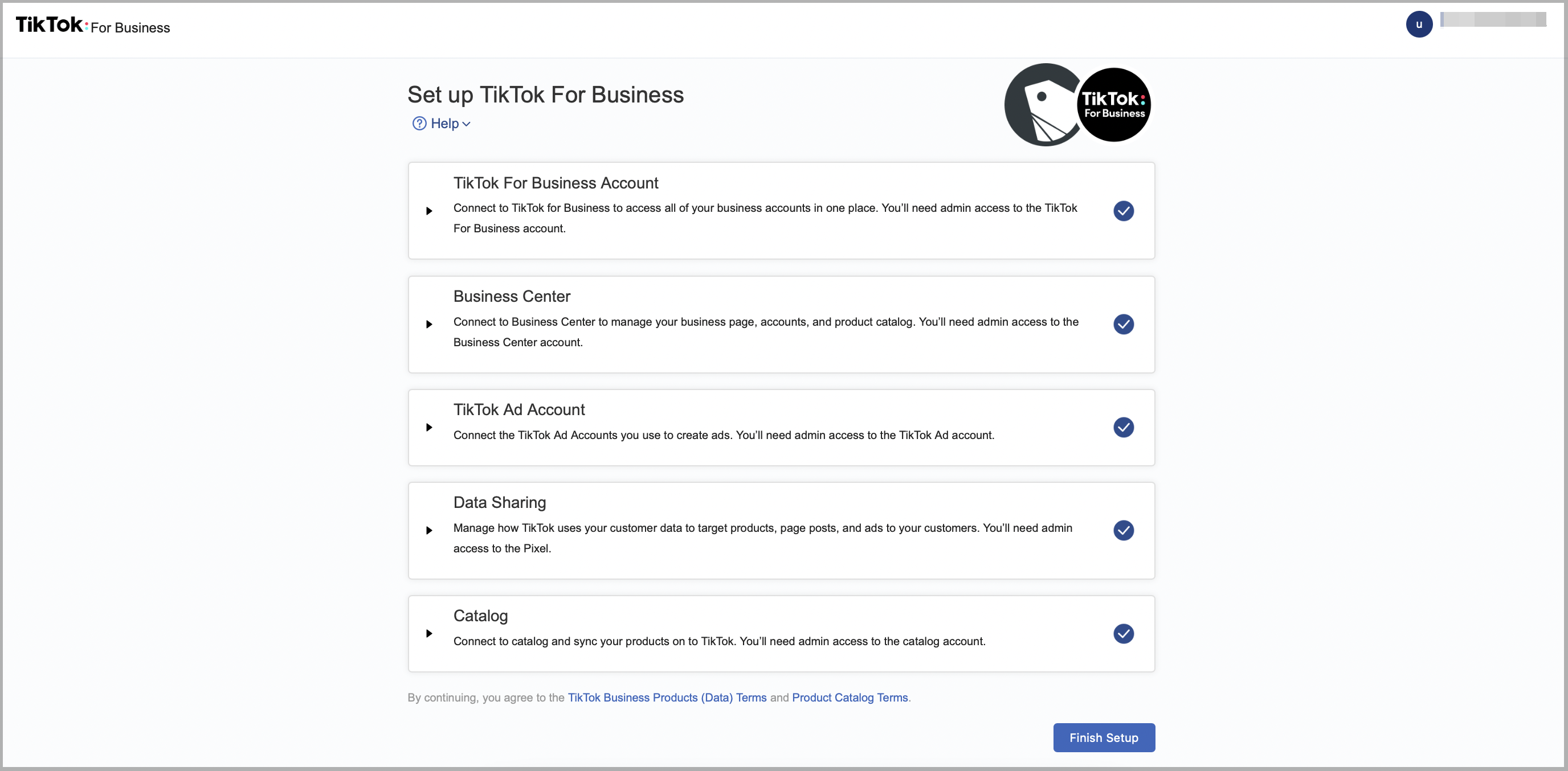 2. View integrated account details
After setting up the account integration, details of the connected TikTok account, including asset IDs, will appear on [Channel Integration] > [TikTok].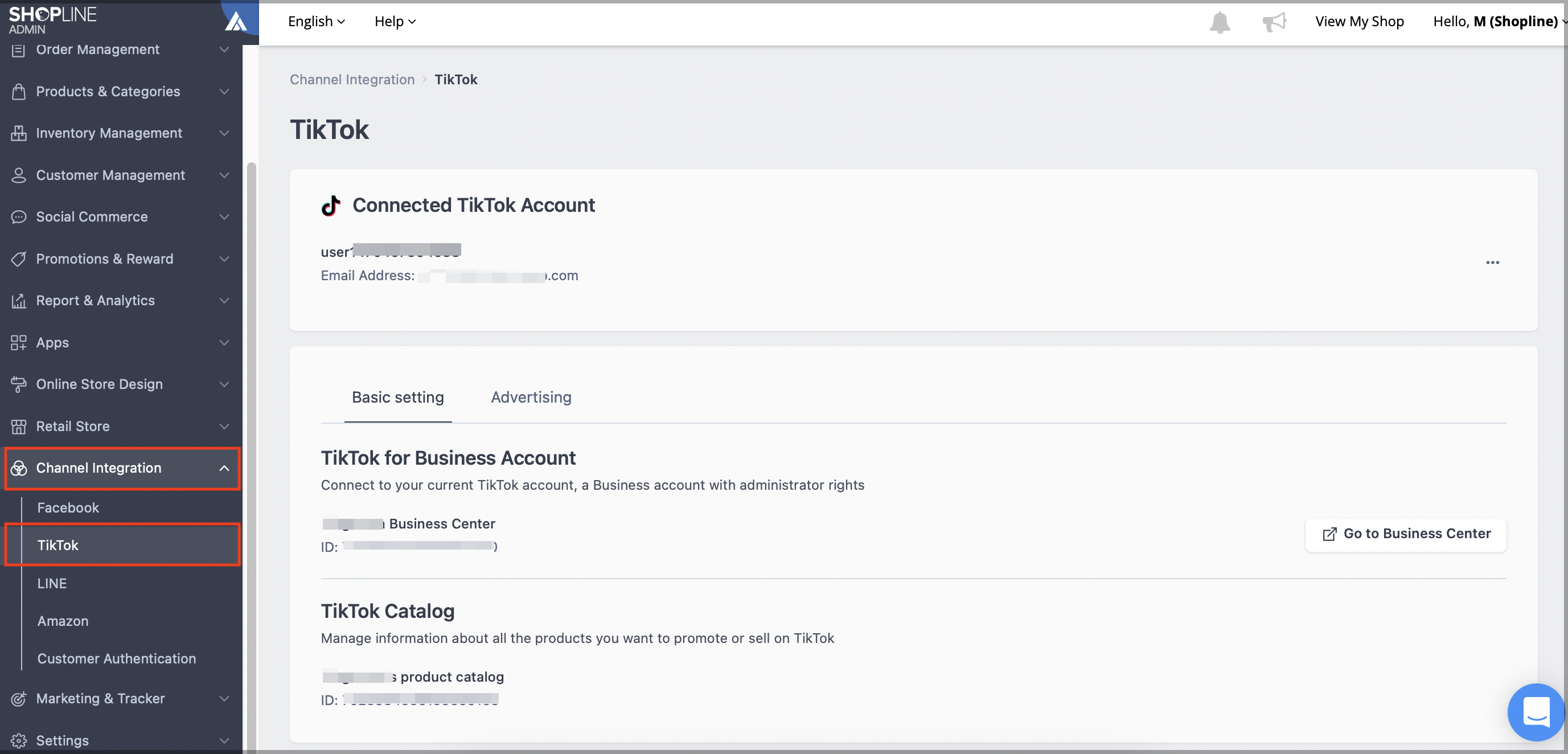 Go to [Marketing & Tracker] > [Tracker Settings], and scroll down to view the event and ID code of the TikTok Pixel.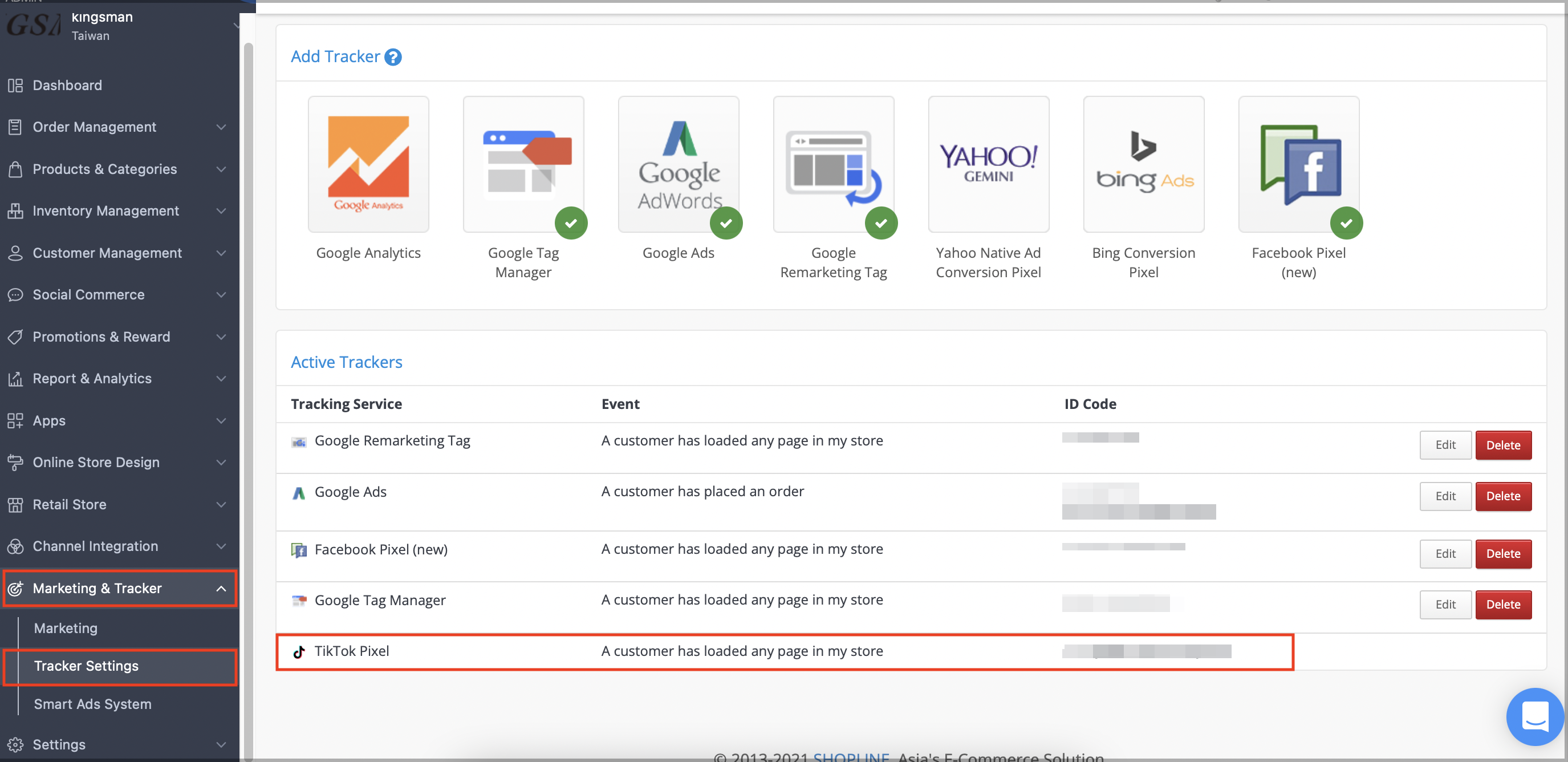 3. How to use TikTok For Business in the store Admin
After installing TikTok For Business, the product category of TikTok Catalog will be consistent with the setting of Google Product Category, which is set in each product details page under the Product Feed Data in [Products & Categories] > [Products]. To know more about product feed data, please read this article.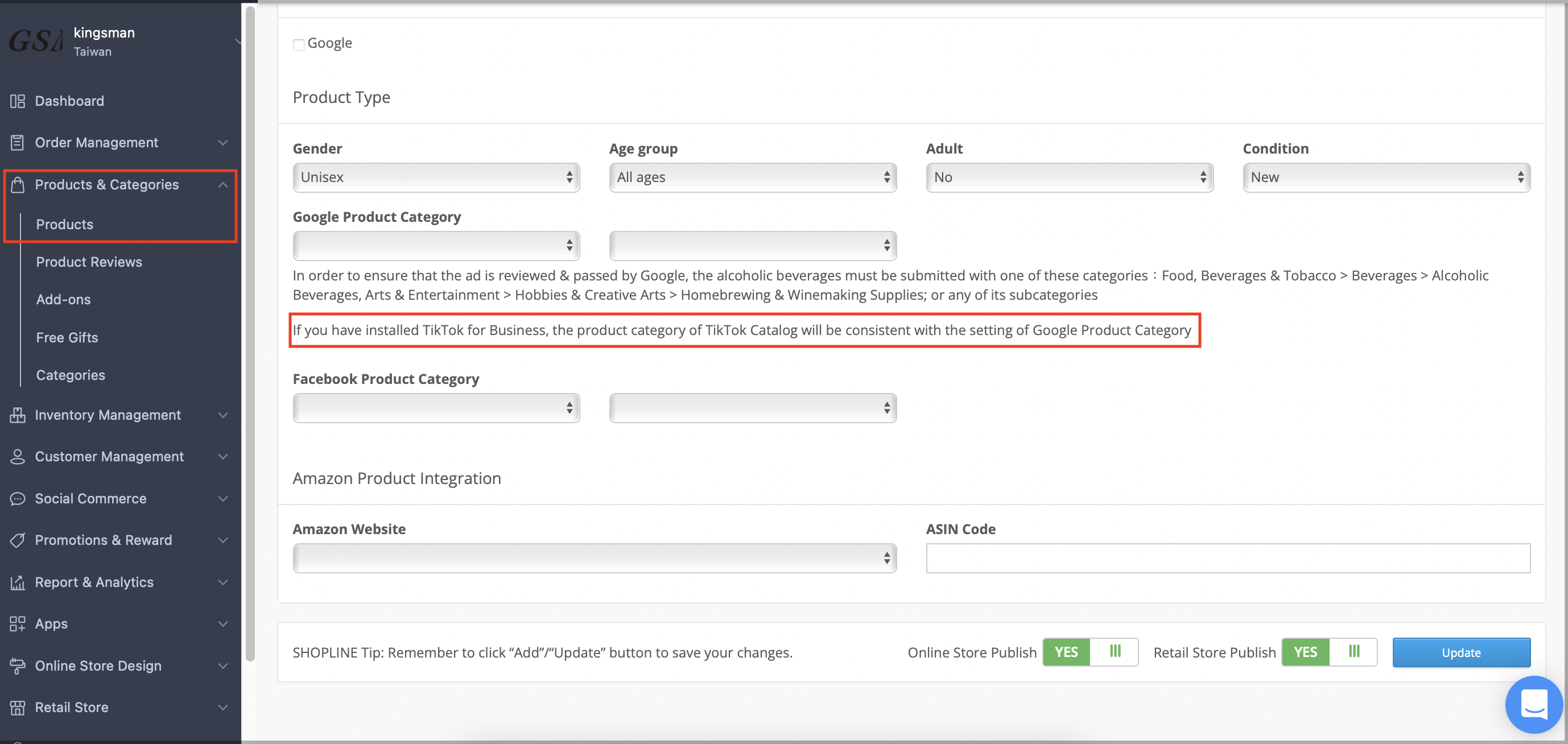 4. How to uninstall TikTok For Business account
Click the button next to the "Connected TikTok Account" and select Disconnect Current Account.

Click to confirm in the pop-up window. After that, the page will resume to the original "Install now" interface.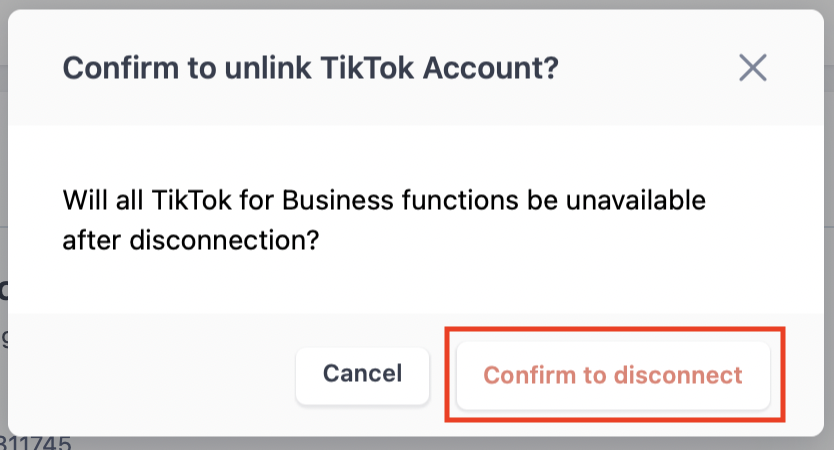 5. Notes
In the cross-border case, the time zone for in-app shopping will be based on the location set for the TikTok For Business account.
Read more