*Only support HKD stores/Hong Kong-based merchants.
To better support the growth of Hong Kong merchants, SHOPLINE has launched SHOPLINE Payments! This article will explain to merchants who use SHOPLINE Payments how to set up payment through Alipay (HK) in the Admin Panel.
1. Setting up Alipay in Admin
Step 1
Before you set up, please complete SHOPLINE Payments Basic and Advanced account verifications. SHOPLINE Payments will automatically submit an approval application to the Alipay (HK) payment after Advanced verification. You can decide whether to enable this payment method after Alipay (HK) completes the review.
✽Note: Alipay (HK) payment method does not accept individual account applications.
If your SHOPLINE Payments account has not yet completed
the basic and advanced verifications, please refer to Introduction | SHOPLINE Payments
Step 2
After passing Advanced verification and the approval by Alipay (HK), go to Admin Panel > [Settings] > [Payment Options]. Click Add to add payment options.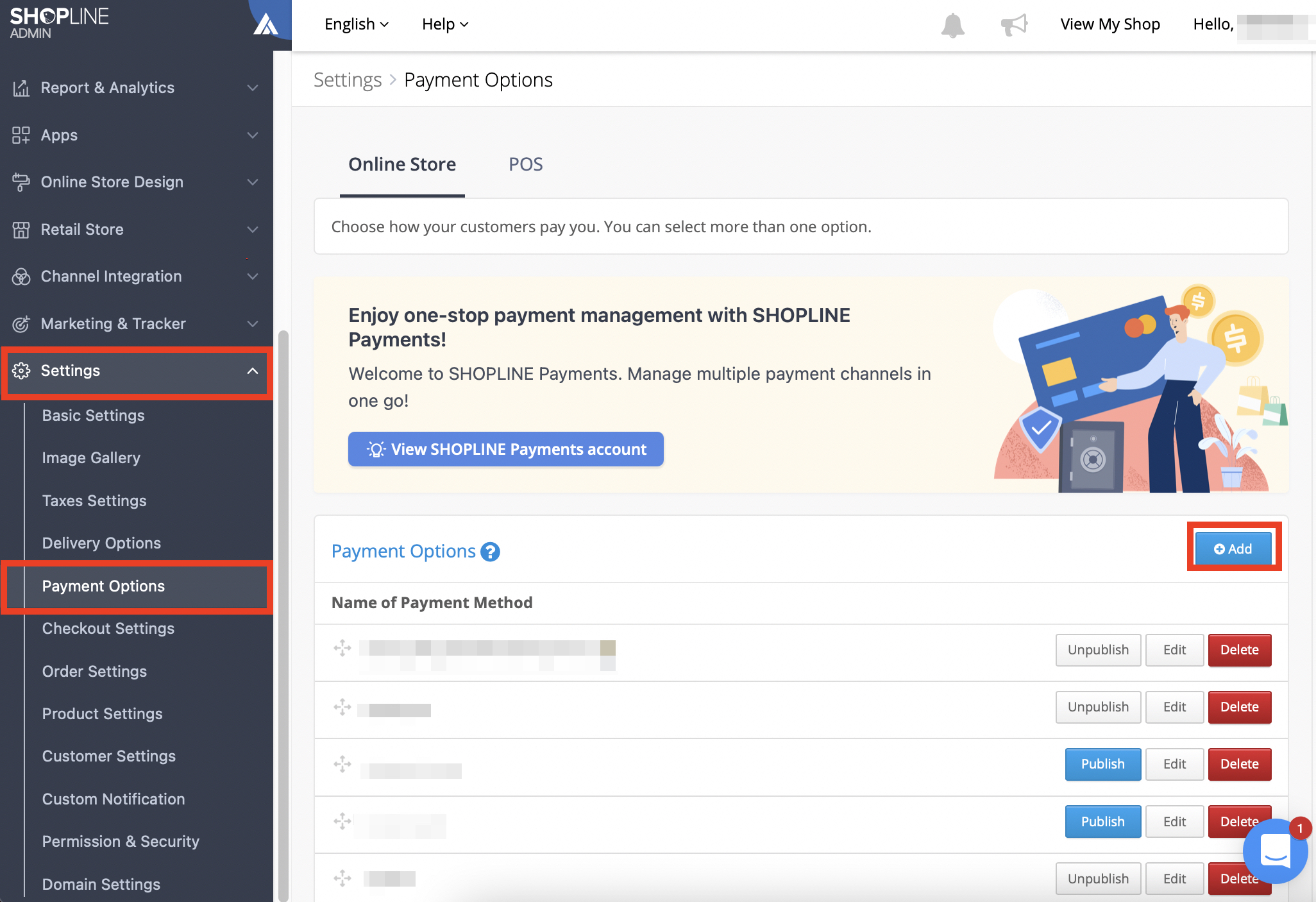 Step 3
Select SHOPLINE Payments for the payment type. Select Alipay (HK) for the payment method.

Step 4
We suggest you fill in the Payment Instructions. You can also upload JPG, PNG, and GIF images (smaller than 10 MB) in the "Drop Files Here" field. Check the box "Display these instructions on the checkout page" so that your customers can see this when checking out.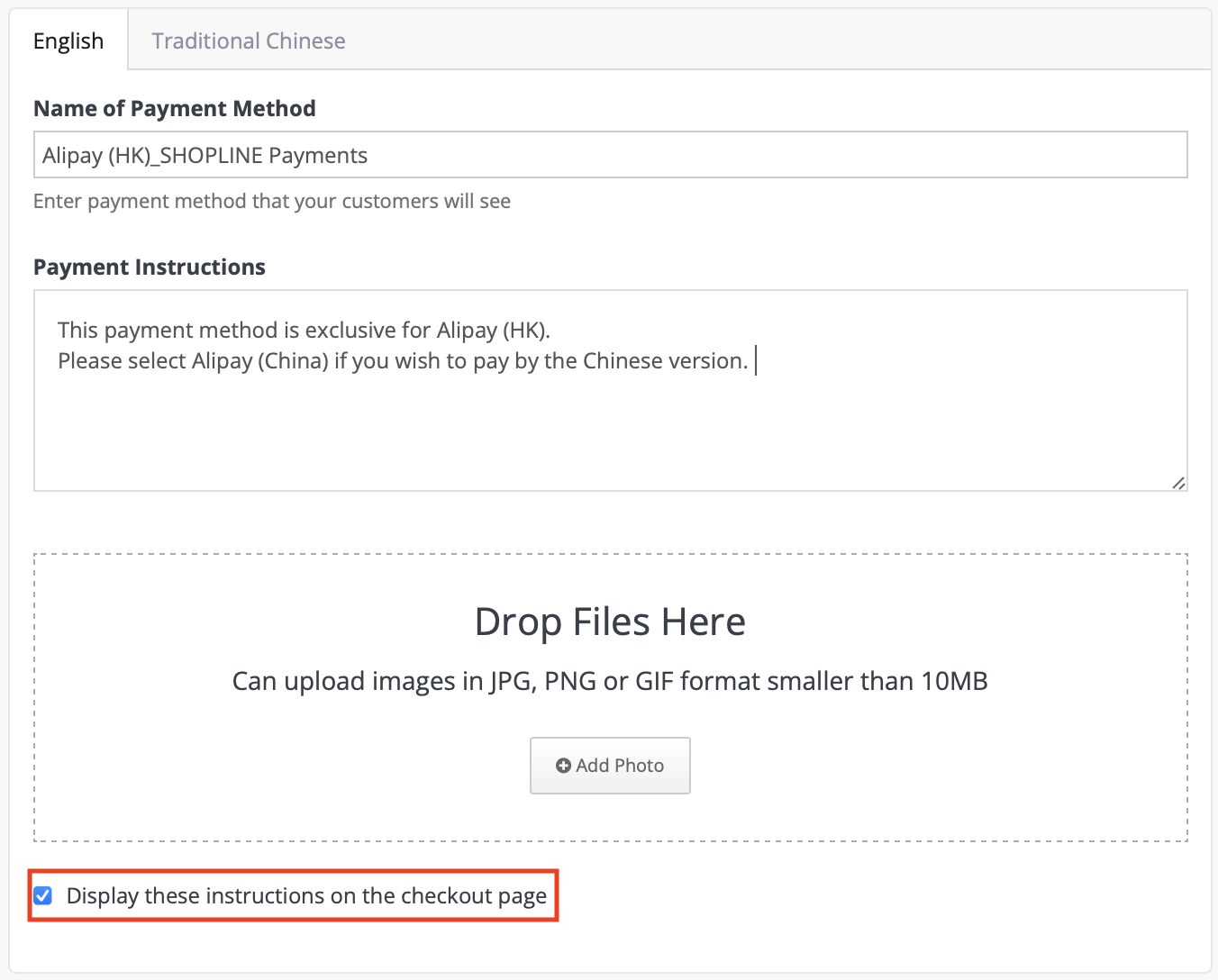 Step 5
Select the delivery option(s) to be excluded from this payment method. Click Add at the bottom right to update.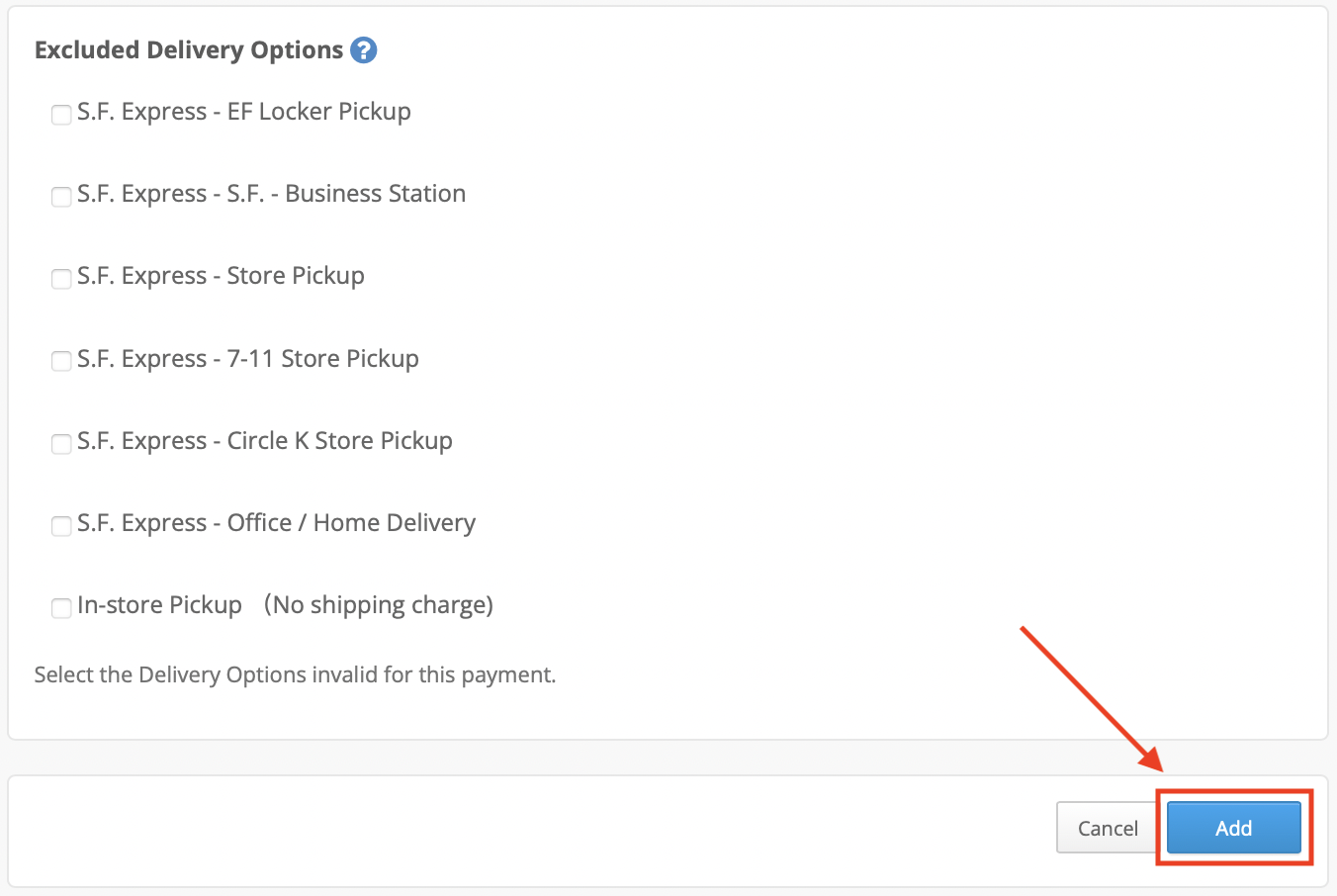 Step 6
After clicking "Add", a reminder window will pop up. Please decide whether you wish to apply this payment method to all ongoing promotions and campaigns.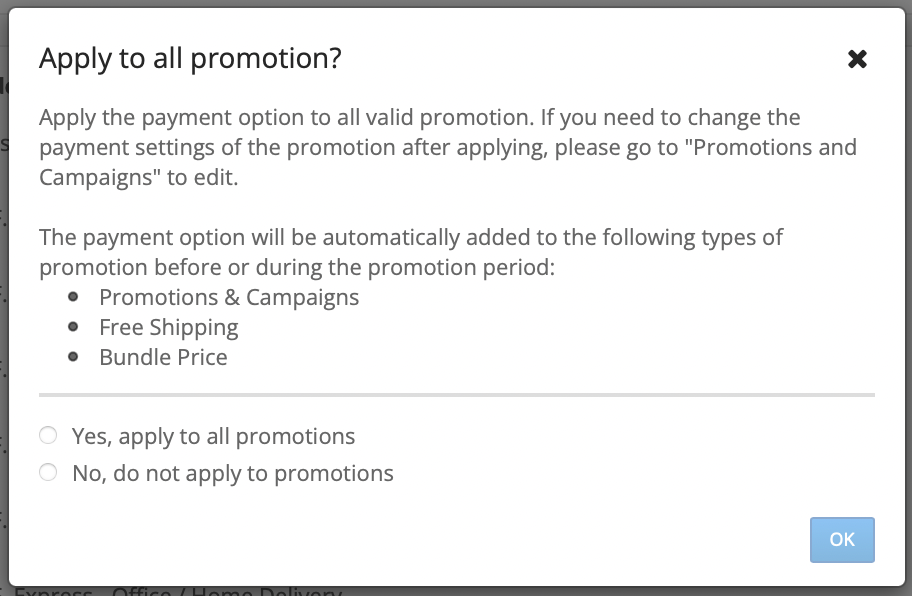 Click OK, and the option "Alipay (HK)_SHOPLINE Payments" will appear on the list.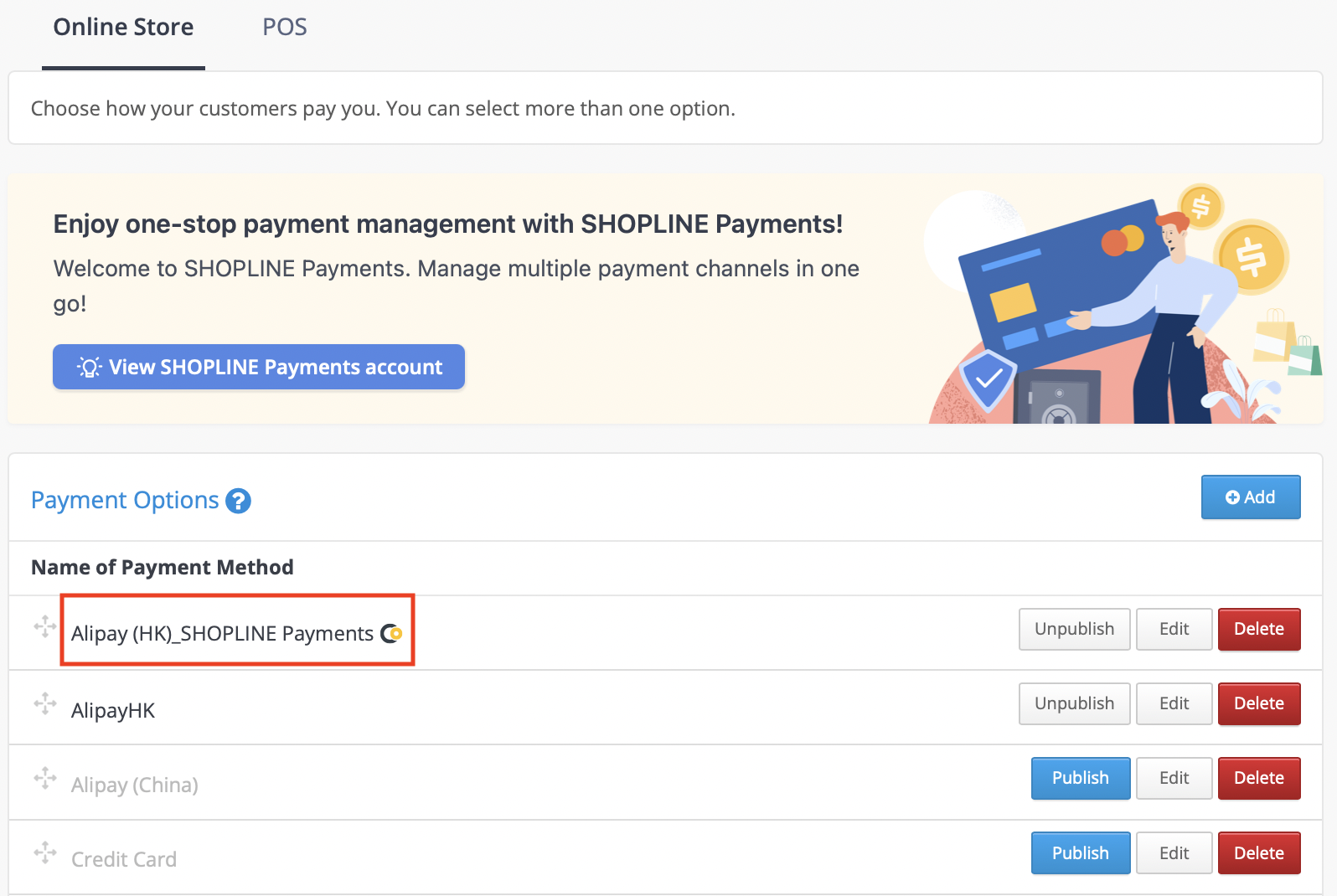 2.

Customer checkout flow
Step 1
When customers place an order in the "Payment Method" field, they can select "Alipay (HK)_SHOPLINE Payments".

A. Web version


B. Mobile version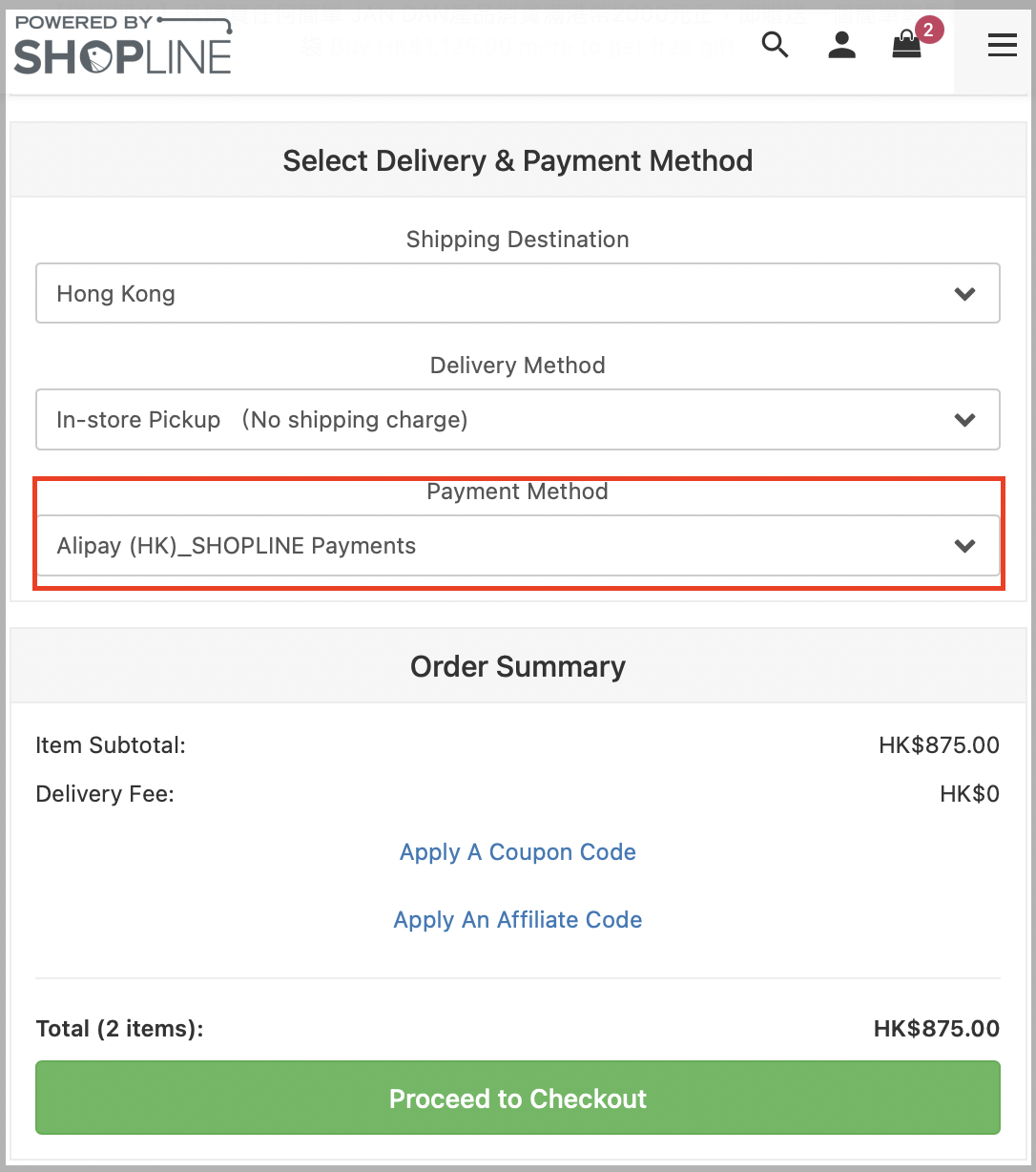 Step 2
After the customer confirms the checkout, the shopfront will be redirected to the payment QR Code page. Customers need to complete the transaction within 10 minutes, as shown in the figure below.

A. Web version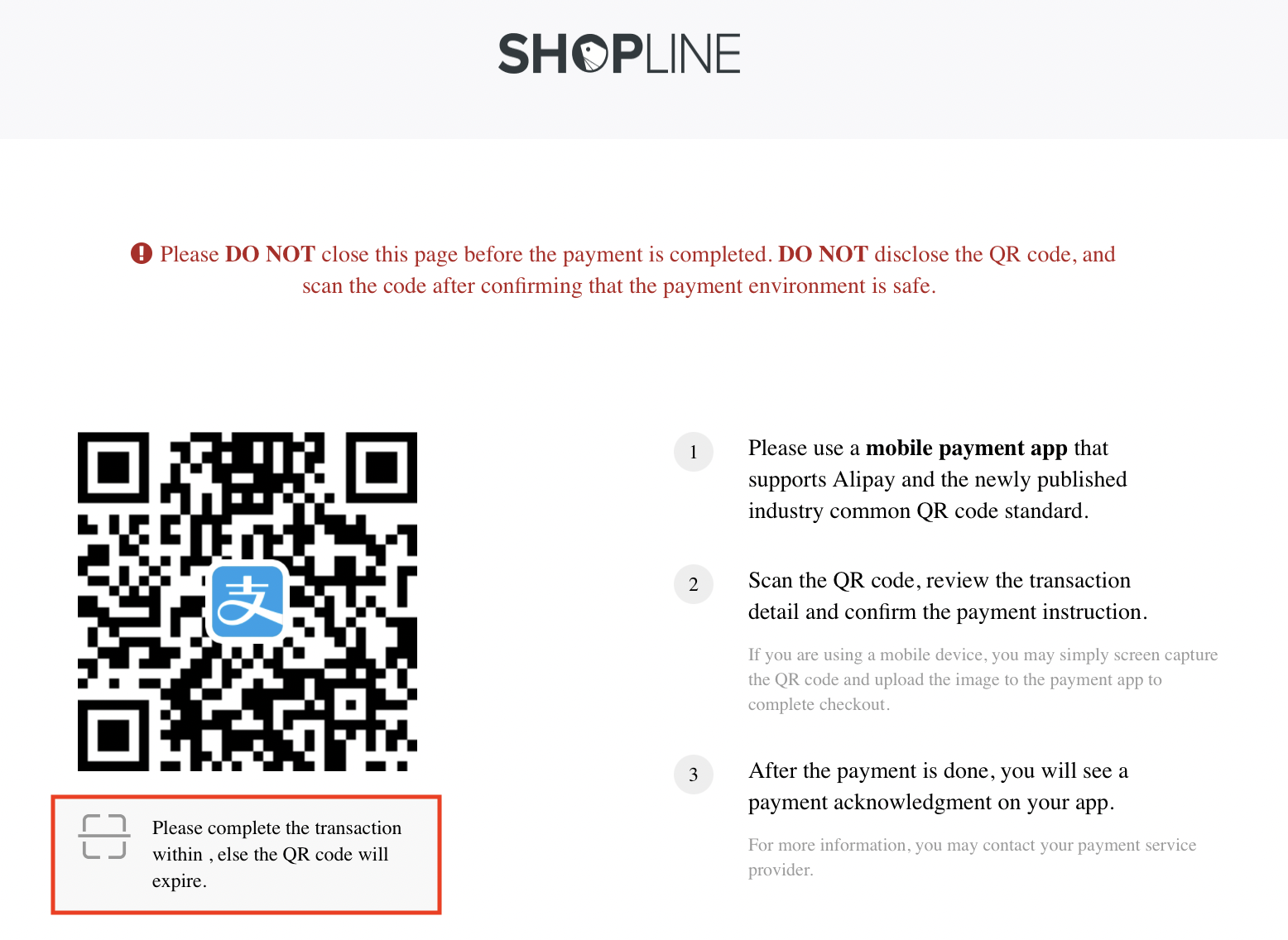 B. Mobile version
Enter the customer's phone number for verification, and click "Next".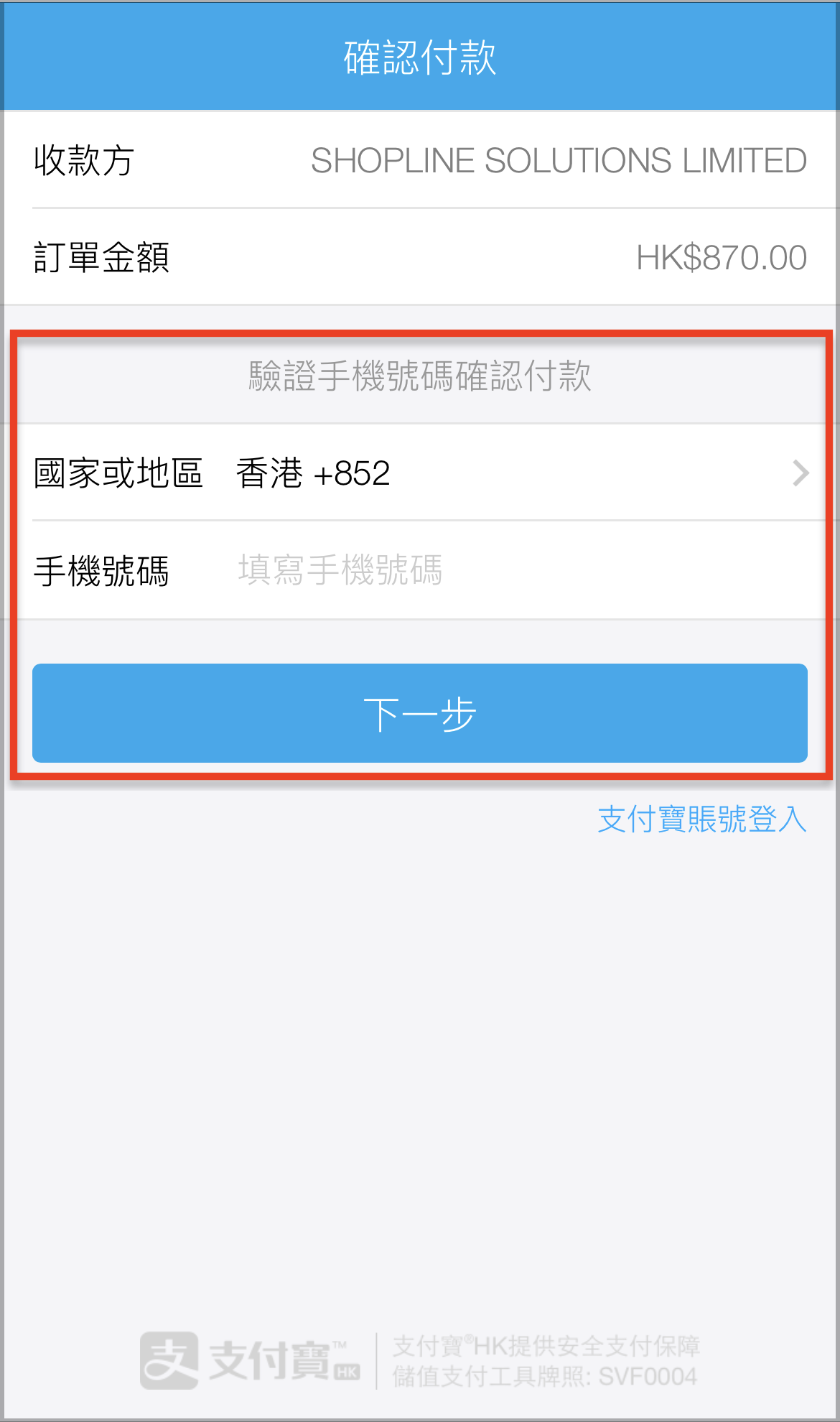 Read more
Account Management | SHOPLINE Payments