1. What is Omise Paynow?
Omise is a payment platform that provides merchants with different payment methods for accepting, processing, and disbursing payments. Omise supports Paynow in Singapore, which allows customers to make payments seamlessly by scanning or uploading a QR code from their device, without the need for cards or cash.
To use Omise Paynow to collect payment in your shop, you will need to apply for an Omise account and complete the settings in SHOPLINE Admin by going to [Settings] > [Payment Options]. After setting up Omise Paynow as a payment option in SHOPLINE Admin, your customers will be able to pay by scanning a QR code, without needing to redirect to another payment page.
Before you set up Omise Paynow as a payment method, please note:
When you

apply for an Omise account

, you will need to provide your bank account information. The bank account must be located in Singapore where your settlement currency is based.

Omise Paynow charges a 0.8% transaction fee per successful transaction.
2. Omise settings
Step 1. Set up an Omise account
Go to the Omise website (https://www.omise.co) then click REGISTER at the top right.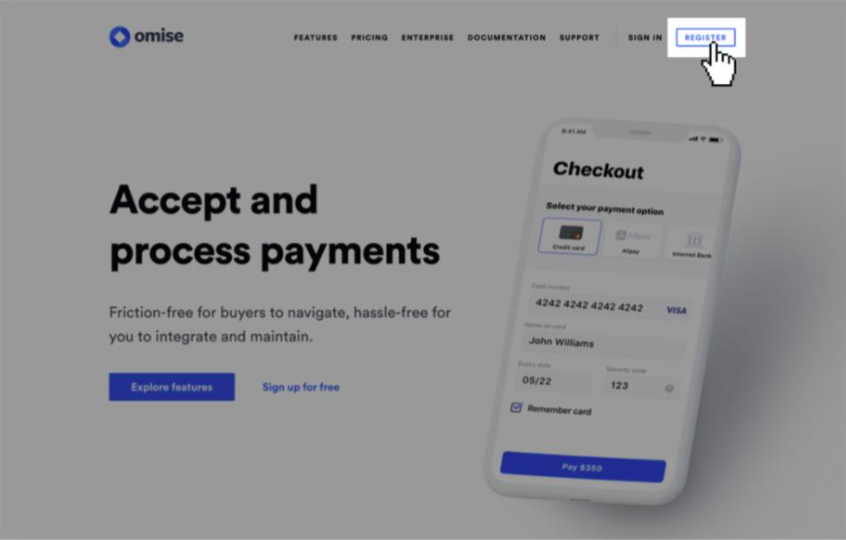 Fill in your preferred login credentials and click Sign up.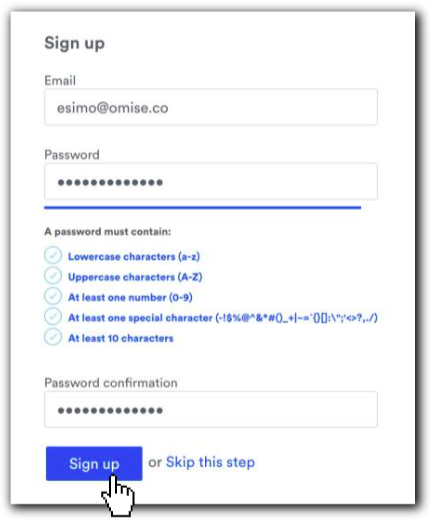 Choose Singapore as your service location and review the agreement.
Once you have reviewed the agreement, check the "I Accept the Agreement" box and then click Create Account.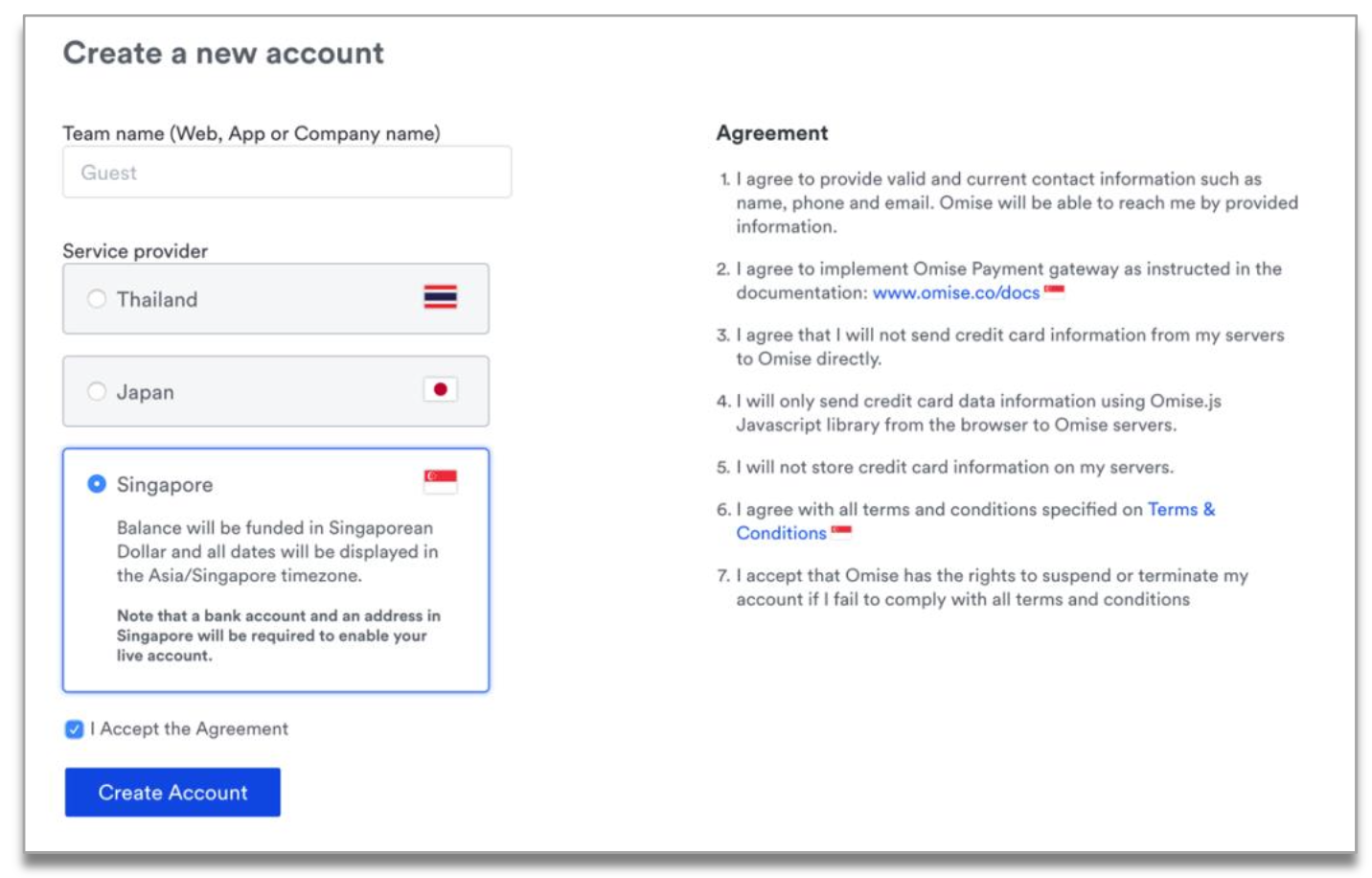 Step 2. Activate your Omise account
After you have logged in, click on the LIVE DASHBOARD tab on the top of the page.

Click Start.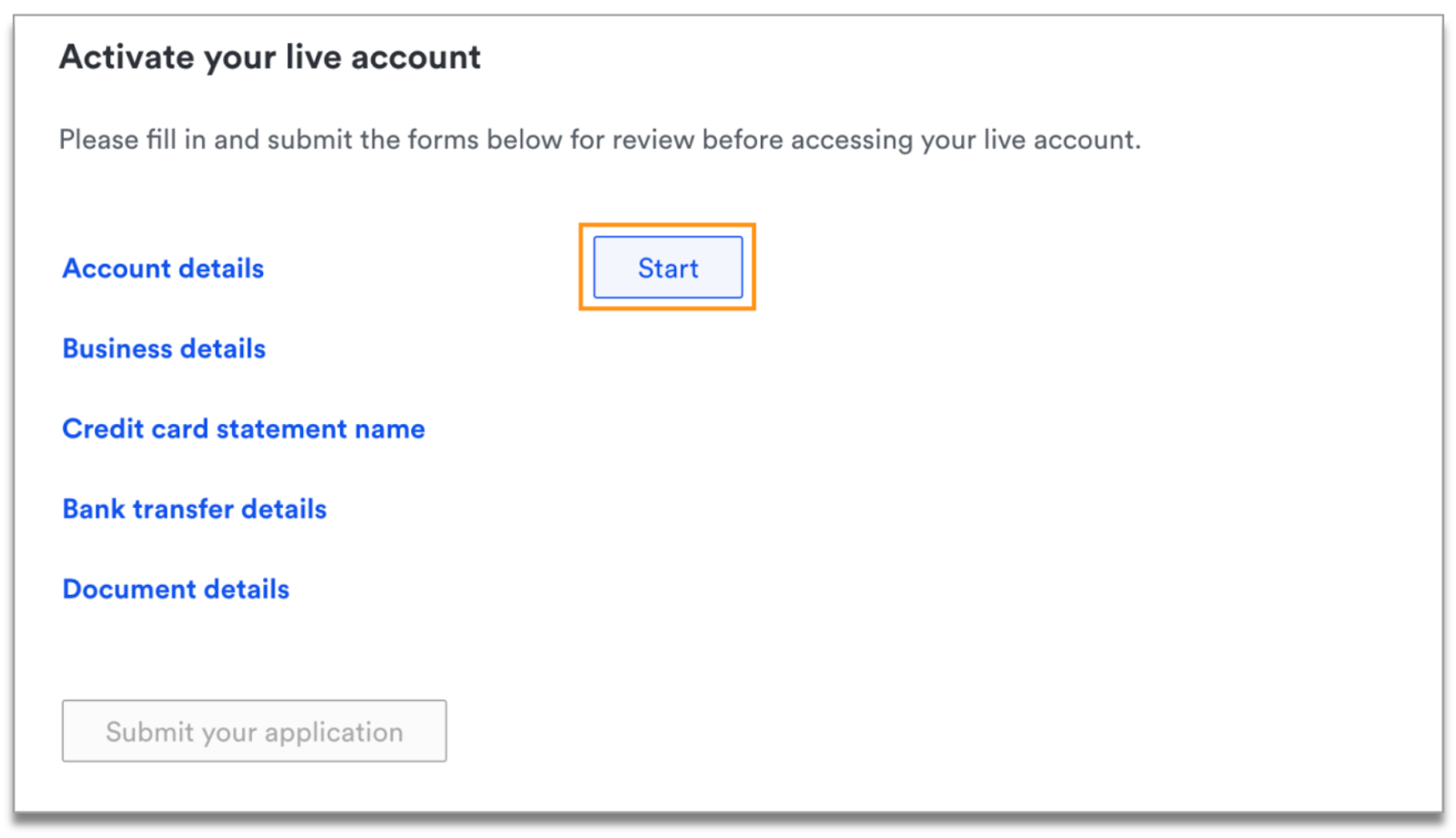 Fill in the following information:
Account details

Business details

Credit card statement name

Bank transfer details
Note: Under "Business details", please fill in "SHOPLINE" into the Referral code field, in order for Omise to recognize you as a merchant from SHOPLINE and to get the SHOPLINE merchant rate.
In the final section, "Document details", upload the following required documents:
ACRA (No more than 3 months old)

Bank Statement/sample cheque

NRIC/passport of shareholders holding 25% of shares or above
Once you have filled in the required information, click Submit your application.
Step 3. Set up Omise Payment for Paynow as a payment method
In SHOPLINE Admin, go to [Settings] > [Payment Options] and then click Add on the right.

Select Omise Payment as the payment type and Paynow under Omise Payment.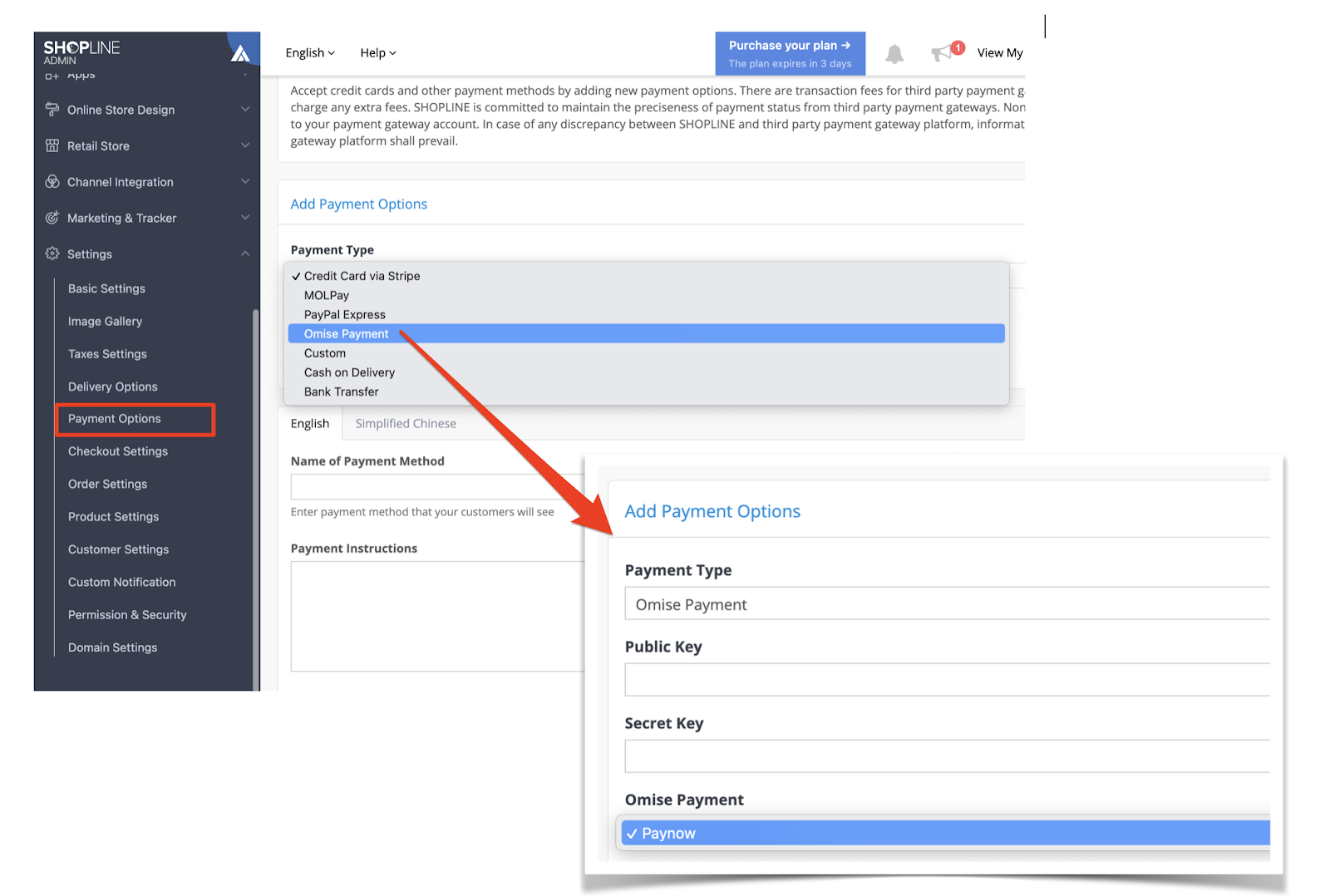 Return to the Omise dashboard. Click Keys under "API". Copy the "Public key" and the "Secret key".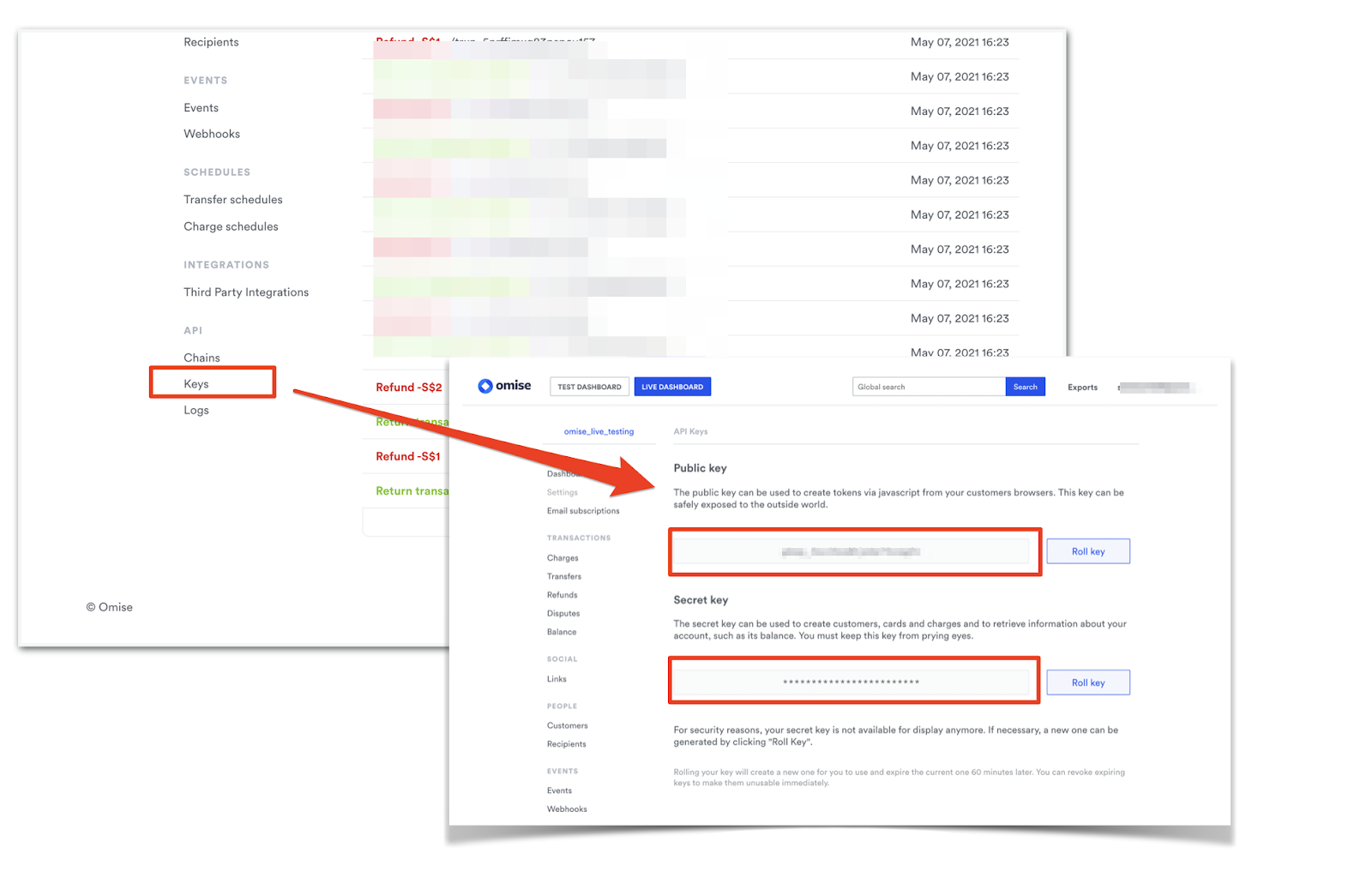 Return to SHOPLINE Admin. Go to the Omise Payment page in [Settings] > [Payment Options] and enter the public & secret keys from Omise into the corresponding fields.
Fill in the rest of the required information and then click Add.
If you want to pass payment transaction fees on to your customers, please refer to our FAQ: Payment Fee Setting
For instructions on how to transfer money from your Omise account to your bank account, please refer to: How do I withdraw my balance? (Manual Transfers)
3. Notes
Paynow can only process payments between SGD 1 and SGD 20,000.

The following banks support Paynow:



A Paynow QR code will be created upon placement of the order and will expire after one hour

. Customers will not be able to pay with this QR code once it has expired.

To avoid payment errors to Omise instead of the merchant's account, please remind customers not to make a UEN transfer to Omise or scan the Paynow QR code again after payment has been made.

Order payment status will remain "Unpaid" after 1 hour if the payment is not completed. The order status will be updated as "Expired" after 3 hours.