Sometimes if customer have already decided to purchase the specific products, they will use the shop search function; or using the keywords they remember; as well as some specific categories to find the products they want.

In "Customer Bahavior: Shop Search Analysis", we provide "Search Trending Analysis" and "Top Search Keywords" which help you to observe the search trending and what keywords that visitors search in your shop.

Note: The data of Customer Behavior: Shop Search Analysis started recorded from 1 June 2019, there will be no data if you are checking on the report before 1 June 2019.
*Please use PC / tablet to access Shoplytics. Currently, mobile device browsing is not supported.
This article will introduce:
Search Trending Analysis
In "Search Trending Analysis", you can get to know more on how many search counts, and compare with the "Top Search Keywords" for deeply analysis.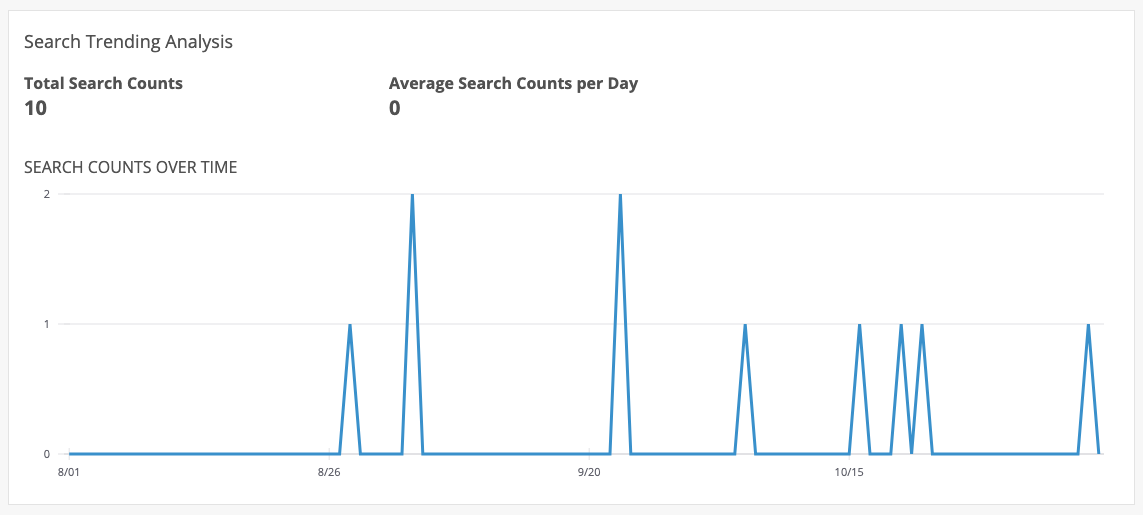 | | |
| --- | --- |
| Index | Index Description |
| Search Counts | The number of visitors search in shop. |
Top Search Keywords
In "Top Search Keywords", you can see what keywords that customer search in your shop recently, which products they are interested in, and what kind of products they are looking for. You can base on these insights to restructure your Search Engine Optimization (SEO), adjust the products, categories and product name to improve your sales performance.

Index
Index Description
Top Search Keywords
The number of keywords that visitors search, by providing first 100 keywords ranking.
*Provide on display different numbers of view per page at right hand corner.