In order to let a merchant easily manage and reply their shop , order and LINE@ messages in one page, SHOPLINE provide LINE@ 1:1 Chat on Messenger Center feature.
Before use LINE@ 1:1 Chat , please go to "Channel Intergartion" > "LINE" and connect your LINE@ account.
Reference:Connect with LINE@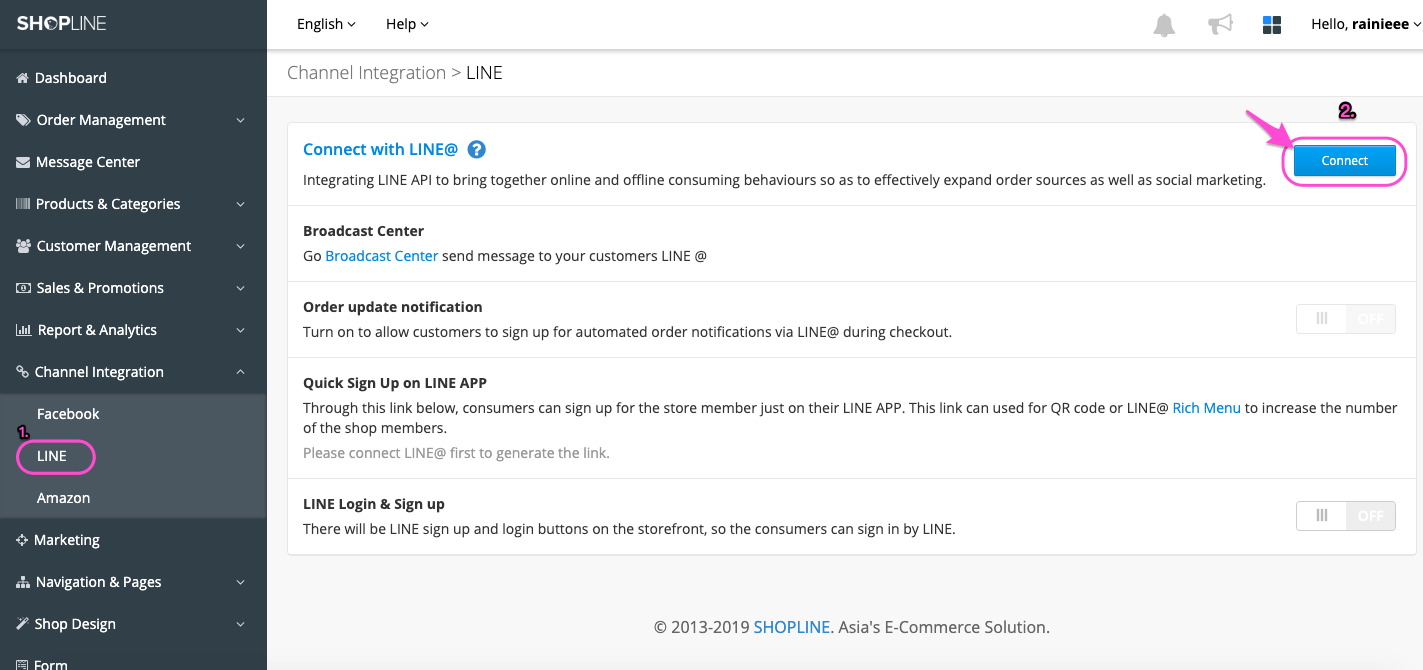 After connect your account , customers can sent messege on your LINE@ account. And merchants can view and reply LINE@ message on member center page.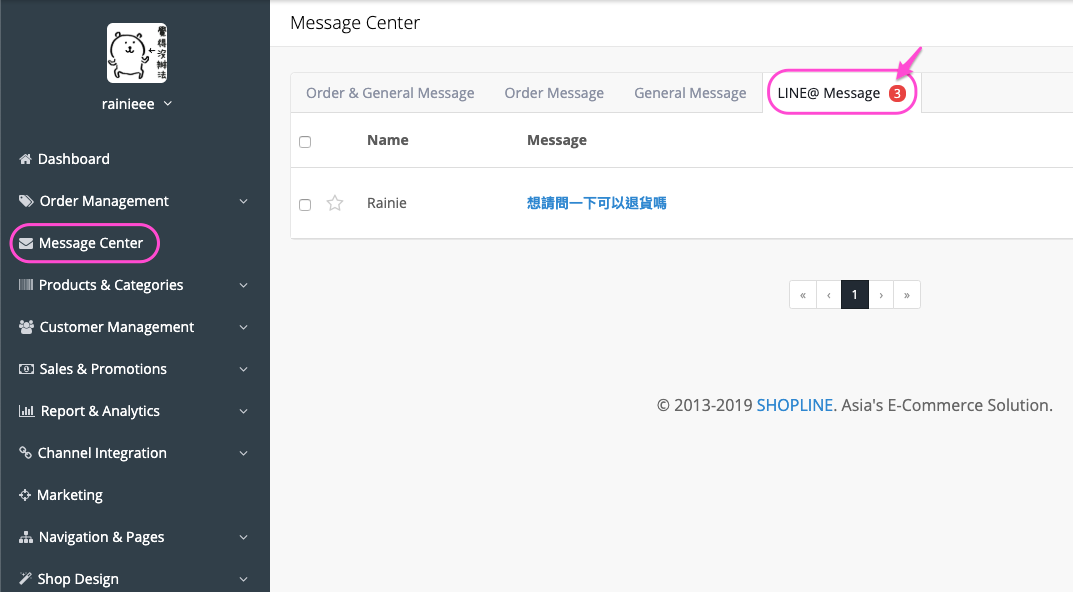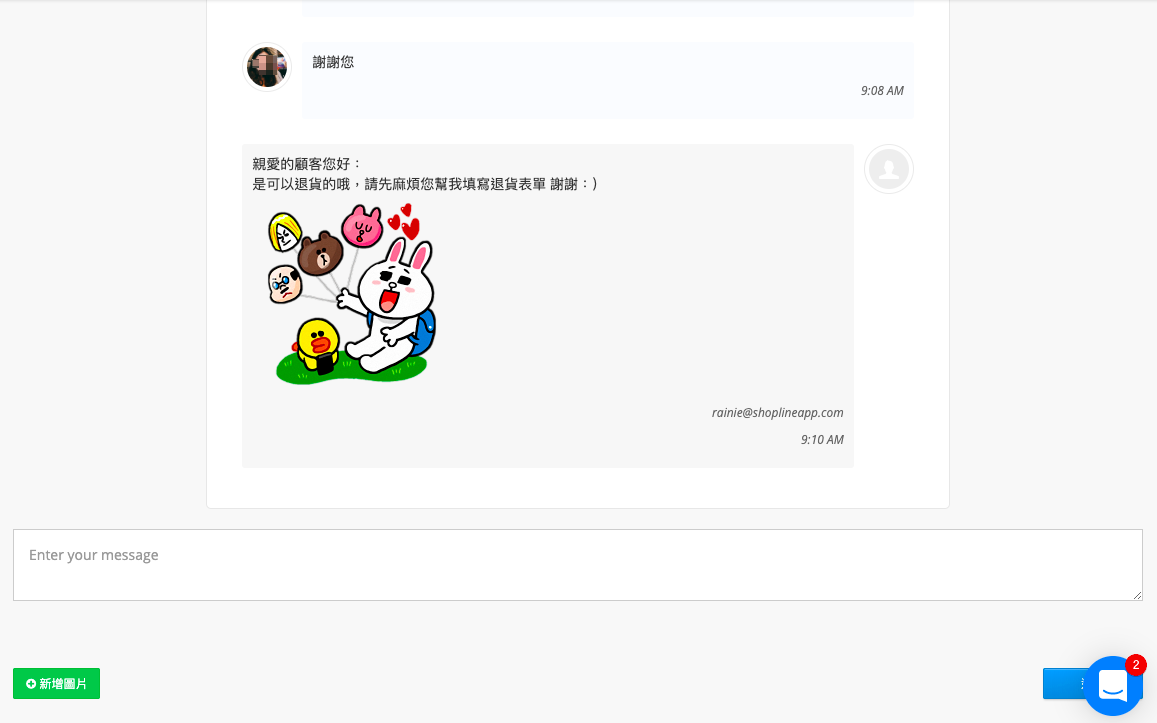 Customers can reply message on their LINE App.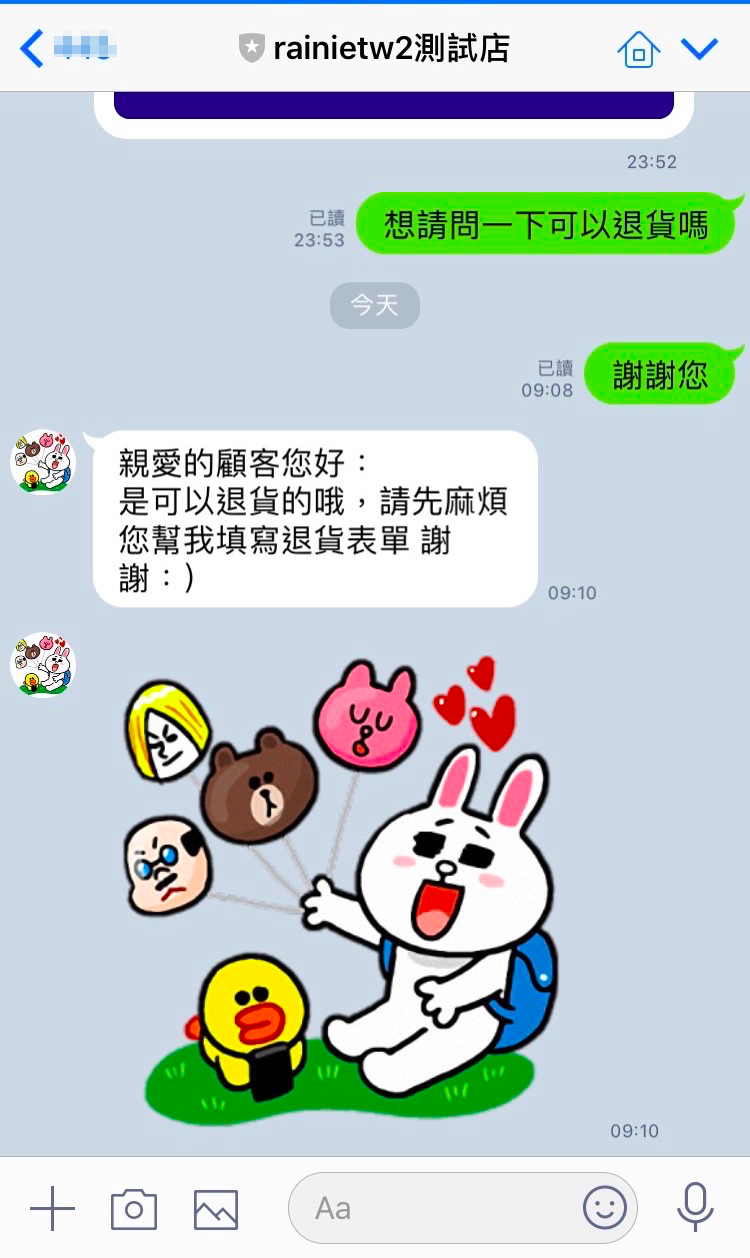 Please note:
1. Currently, we do not support sent LINE sticker.
2. If merchant sent text+image in one message on SHOPLINE admin, it will be divided into two messages.