In order to allow merchants to reach more consumers and increase the conversion rate of orders and registrations, SHOPLINE provides "Facebook Messenger Quick Sign Up Link" feature. Merchants can guide consumers to become shop members directly on the Facebook Messenger app.
How to setup
If merchant have connected Facebook Developer Account, "Quick Sign Up Link" will show up a link. Through this link, consumers can sign up using their Facebook account directly on their Messenger.

Step 1: Please go to "Channel Integration" > "Facebook" and connect your Facebook Developer Account.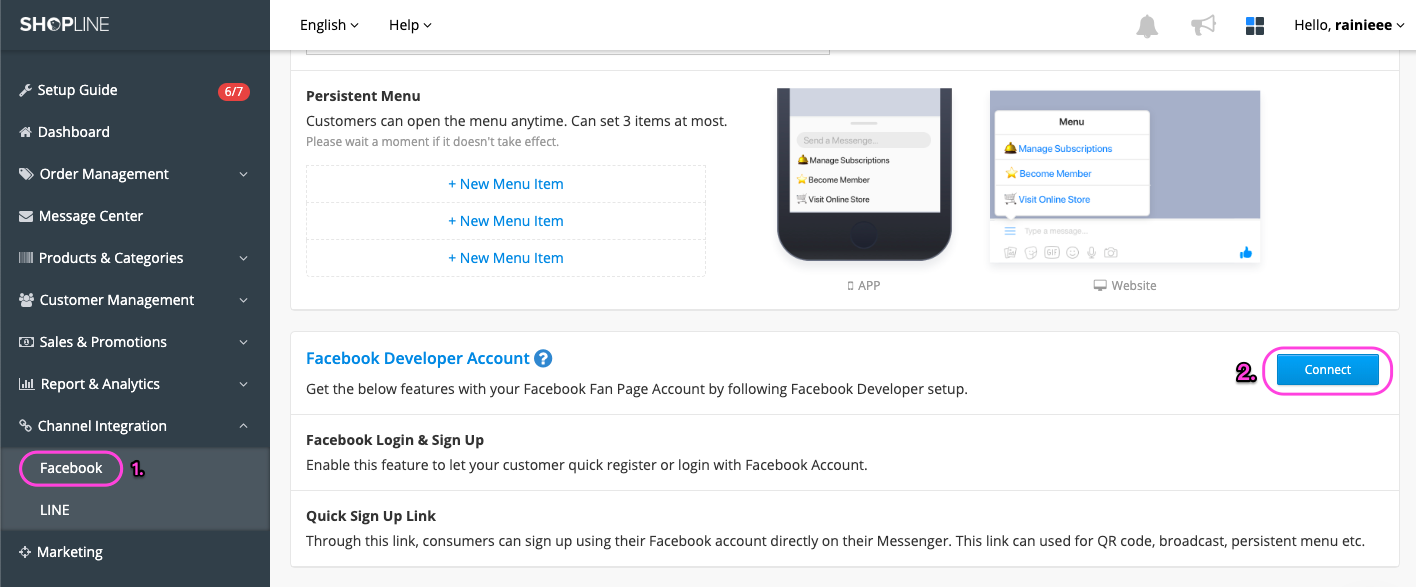 Step 2: Please enter to Enable Customer Login with Facebook and follow setup step.
Please note:
If you have connected the Facebook Developer Account in "Customer Settings" > "Customer Login Settings", you will not need to reset it. (This old setup page is connected to the new version), please go directly to the next step.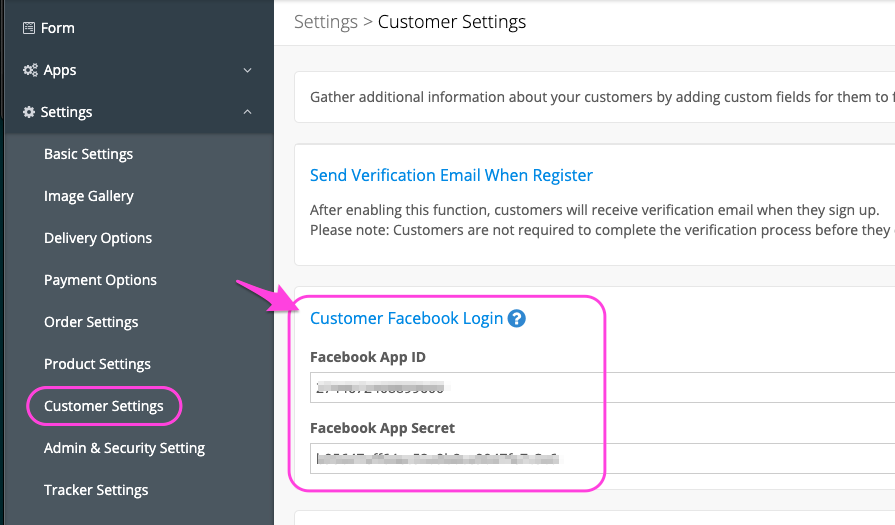 After connect your account, it will generate the following URL. This link can used for QR code, broadcast, persistent menu etc.

There are three ways of using FB quick sign up link:
1. Put quick sign up link into Persistent Menu, Customers can open the menu and become your shop member anytime.
Step 1: Connect your Facebook fanpage

Step 2: Go to "Persistent Menu" and click "+New Menu Item"

You can set item name as "Become Member". After that ,please click "Save".
Consumers can open the menu and click "Become member" anytime.
Consumer will become your shop member directly.
2. Quick Sign Up Link can used for FB messenger Broadcast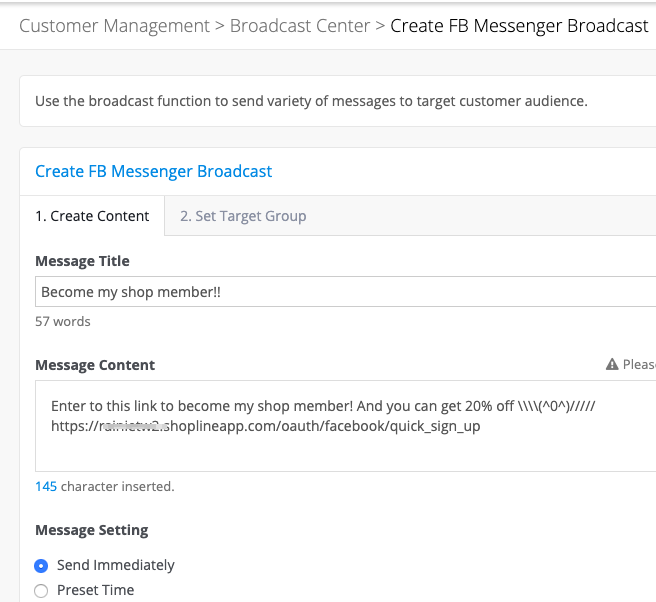 3. Quick Sign Up Link can used for QR Code.