* Only for Enterprise Plan
* You may apply this feature to Customer Success team through online chat bot. It may take around 2 business days and we'll get back to you once it's available in your admin panel.
In order to enhance system security and restrict unknown access to merchant's admin panel, you can specify IP address for the admin login.
To set up the whitelist ip, you can go to menu > Admin & Security Setting > Manage Login IP tab.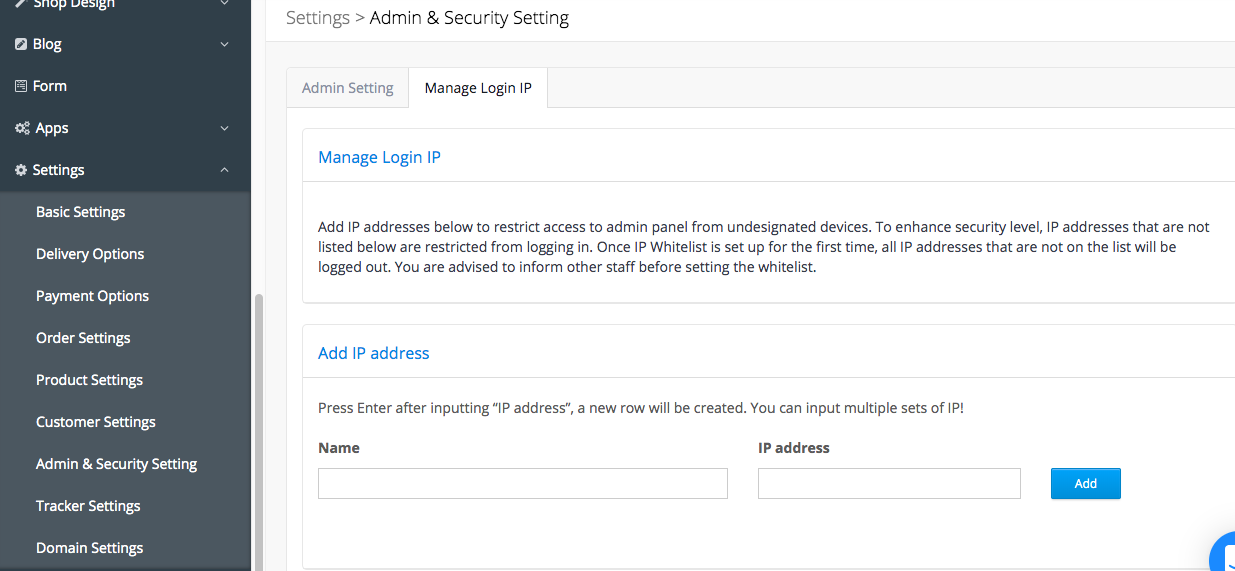 Once the IP Whitelist is set up, staff account can only access the admin under specific IP address.
If staff login the admin under non-whitelisted IP, it will redirect to an unauthorised page and logout the account out back to the admin login page. 
(Note: Shop Owner is not limited to the IP whitelist.)