*This feature is supported in yearly plan only
The HKMA has launched the Faster Payment System (FPS). It enables instant payments in Hong Kong, providing consumers and merchants a safe, efficient and widely accessible retail payment service on a 24/7 basis.
Remarks: This payment method is only available to shop owners who already have a HSBC business account in Hong Kong. For more details, please contact our Online Merchant Success Team.
1. Open an FPS Account With HSBC
Step 1. Accept FPS payments
In order to add this payment method, you will need to contact HSBC to open a Business account and apply the Business Collect service where businesses can accept FPS payments.
Step 2. Merchant ID
Once you are done, you will have a Merchant ID.
Please noted that, merchant ID is not same as FPS Identifiers .
Step 3. Set up FPS in your shop
You can then contact our Online Merchant Success Team and provide us with the Merchant ID to help you set up FPS in your shop!
2. Customer Checkout Flow
Step 1. Choose FPS for checkout
Customers choose "FPS" as payment method > Click Proceed to Checkout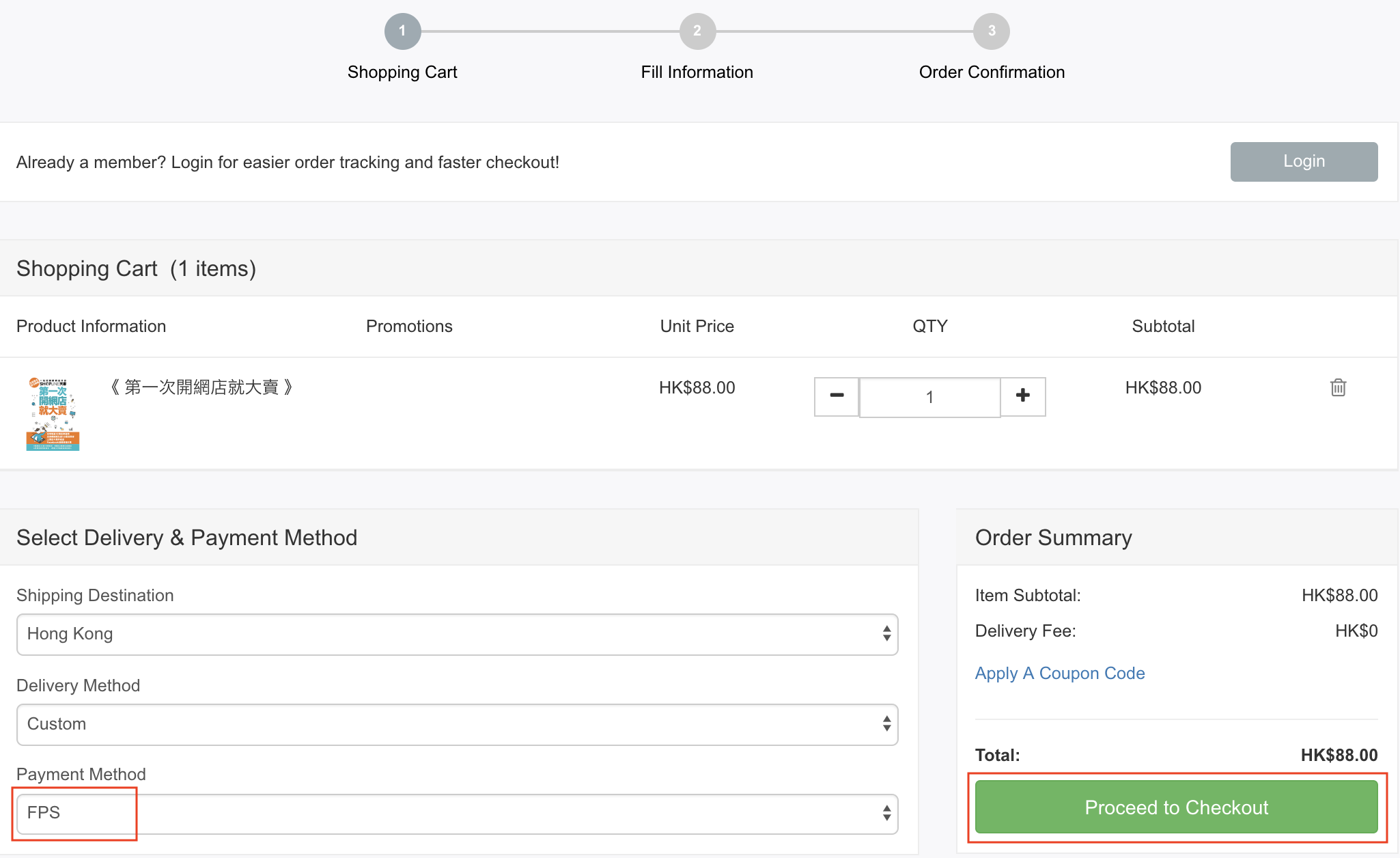 Step 2. Place an order
Customers fill in their information and delivery details > Click Place Order from your store.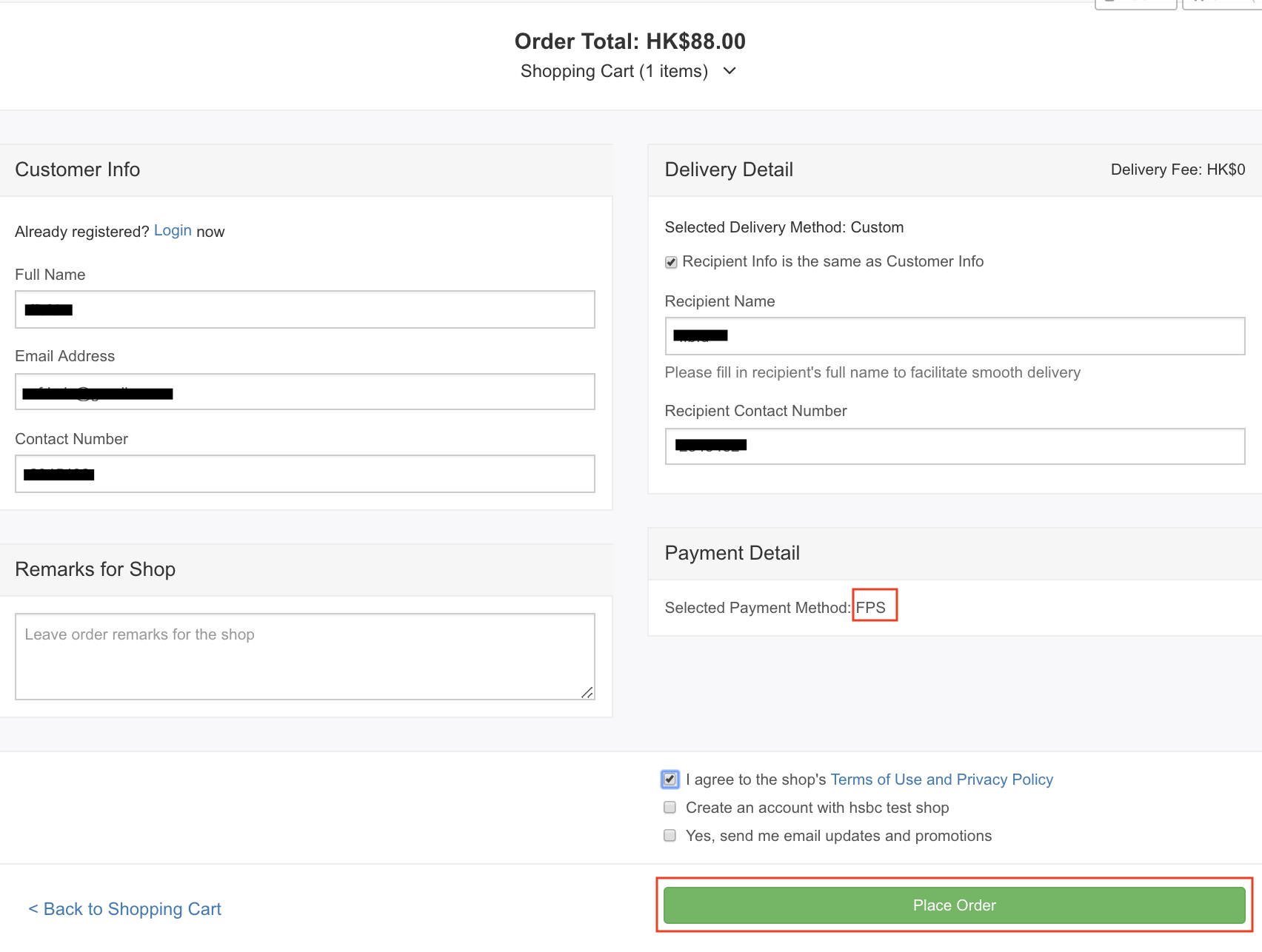 Step 3. Payment page
Customers will be directed to a payment page with a QR code.
If the customer is using a PC for checkout, they can use any bank's payment app, which supports FPS, to complete the checkout process.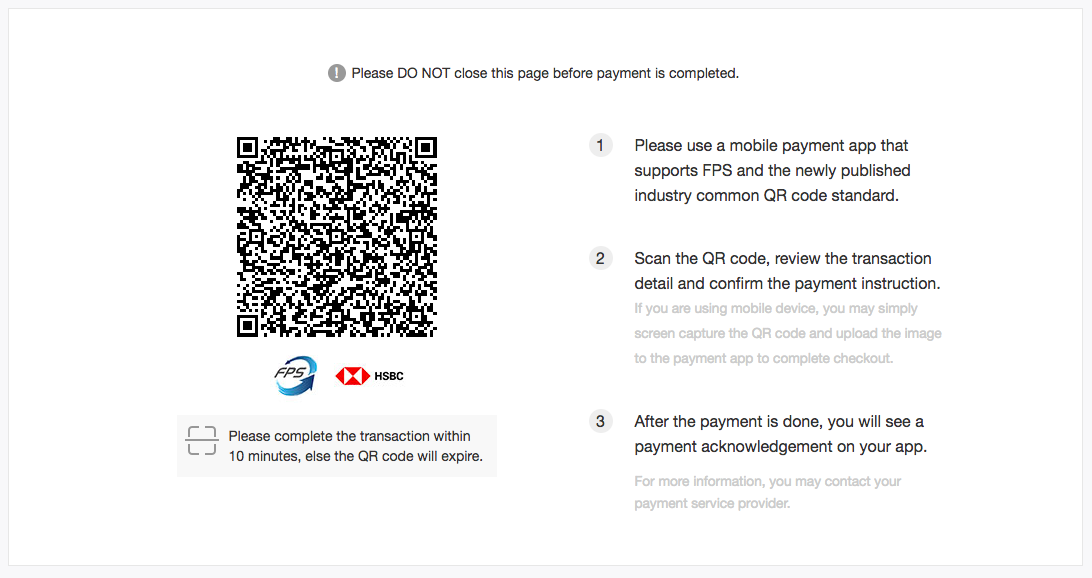 If the customer is using a mobile phone for checkout, they need to first screen capture the QR code on the checkout page. Then use any bank's payment app, enter the page for scanning the QR code, press the button on the top right corner to upload the QR code to complete the payment process.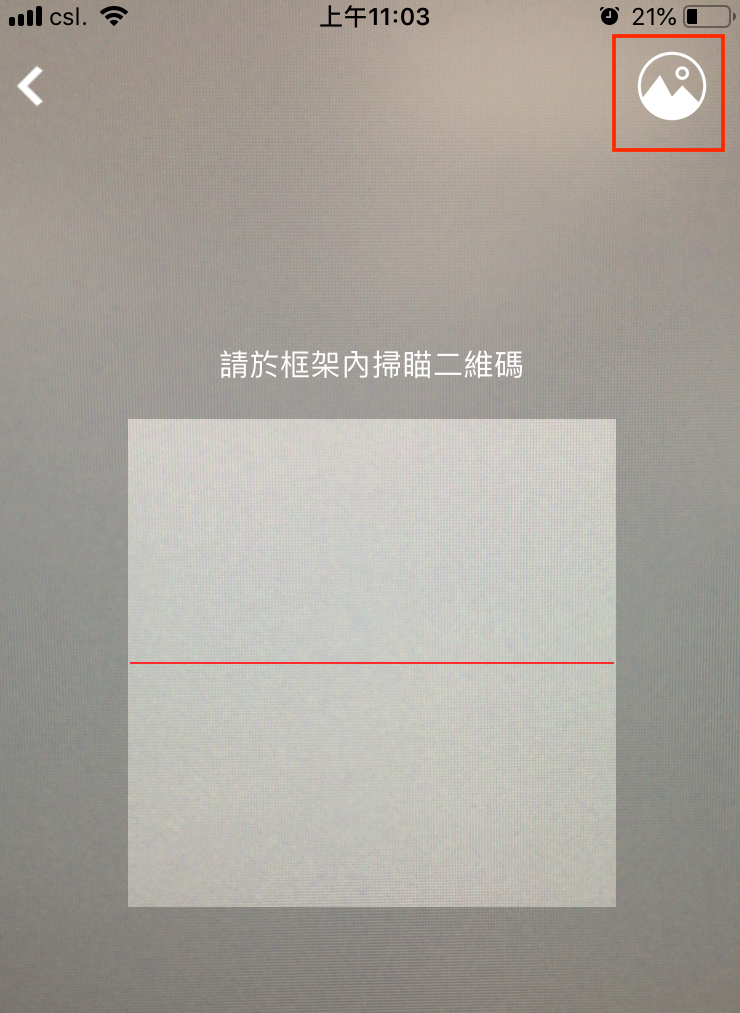 Step 4. Payment confirmation
Customers will then be directed to the Order confirmation page once the payment is confirmed.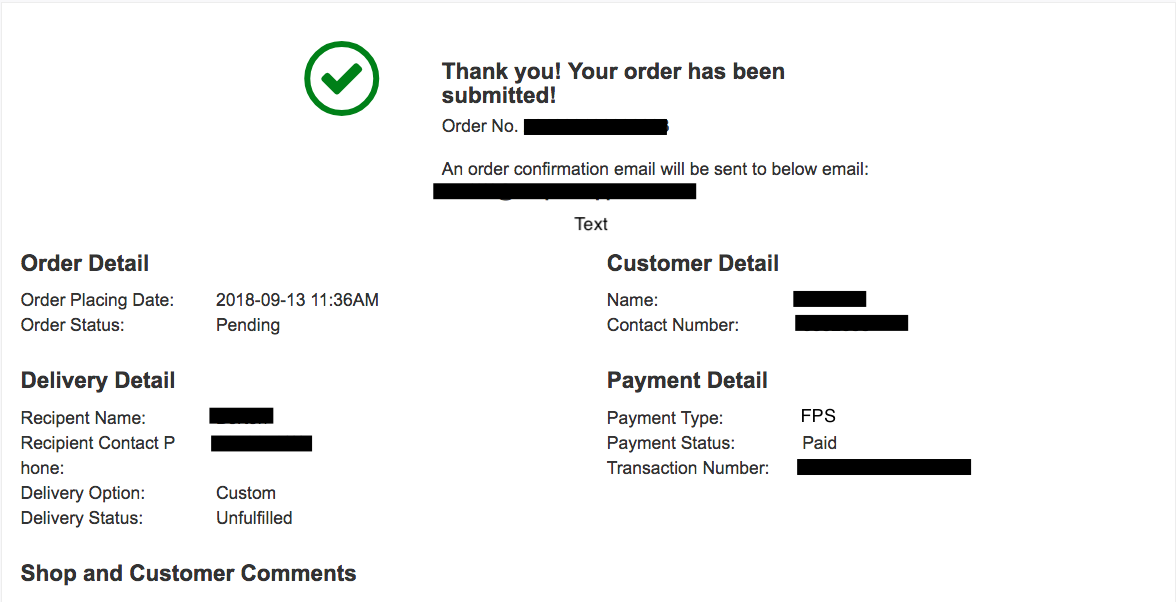 3. Note
After a customer places an order with any bank's payment app, the transaction number for the payment is displayed, which is different from the payment transaction number in the backend order. If customer would like to check order, please use the order number to find it.