Recently, we have found there are some automated abuse on sign up page which might cause unfriendly large amount registrations. Therefore, you can now choose to set up google reCAPTCHA on your website to protect it by recognizing human and robot apart.
Please refer to below guidance for setting up google reCAPTCHA on sign up page.
Step1: Apply google reCAPTCHA
Check the link to apply: https://www.google.com/recaptcha/admin#list
[Label]:Use a label which can easy to identify the site in the future. EX: register page.
[Check reCAPTCHA type]:Check reCAPTCHA v2 and Invisible reCAPTCHA v2 Badge.
[Domain]:Your shop domain and do not need to have "https://" in front of the domain.
EX: www.example.com, www.example.net, example.shoplineapp.com, and etc.
Also, please remember to accept the reCAPTCHA terms of service, and then click "SUBMIT".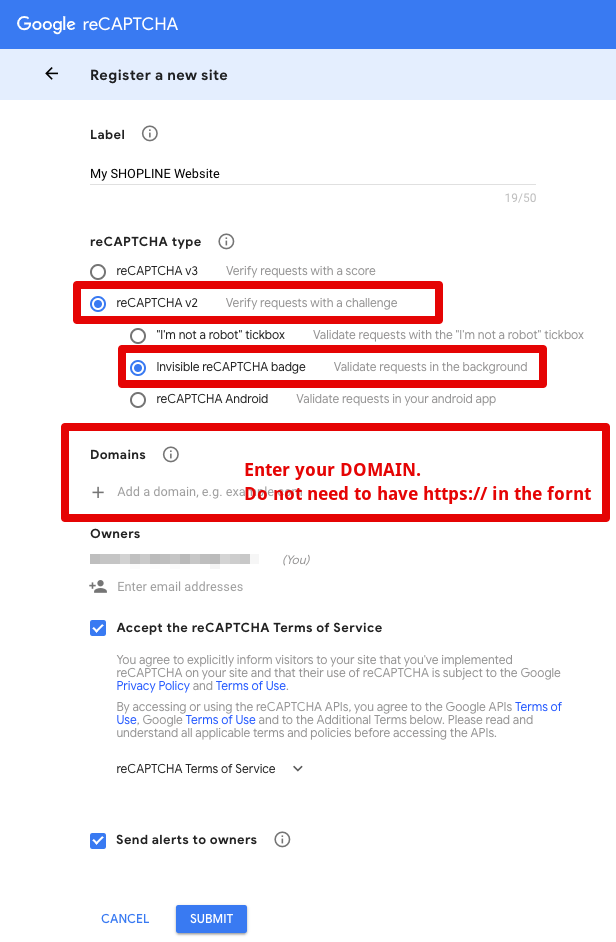 Step2: Site/Secret key information
After applying google reCAPTCHA, site/secret information should be seen under "key" section.
Youcan click "copy site/ secret key" to past the number to SHOPLINE admin.
Click "GO TO ANALYTICS"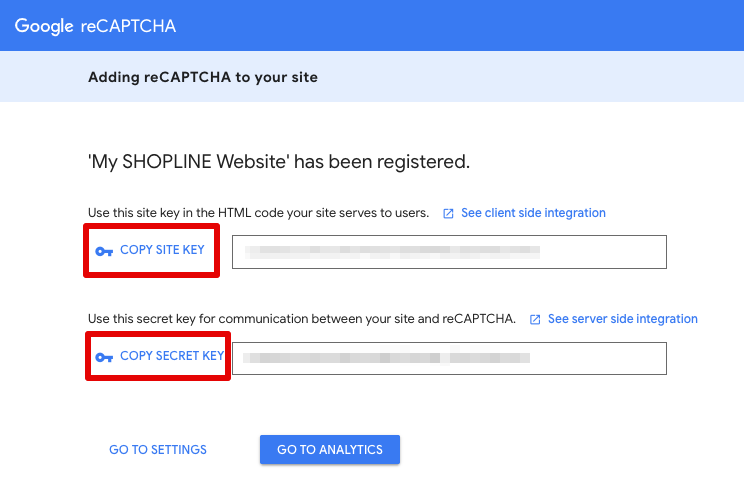 Step3: Set up google reCAPTCHA in SHOPLINE admin
[Location]:Settings>Customer Settings>Customer Sign Up>Open
[Site key]:Paste Site key number in reCAPTCHA
[Secret key]:Paste Secret key number in reCAPTCHA
Remember to update the page after fill in the reCAPTCHA information.



Step4: Sign up page in shop
After finishing setting up google reCAPTCHA in SHOPLINE admin, our system will determine if the user is a potential automated abusing robot. If this is the case, there will be a reCAPTCHA verification at sign up page; thus, most of the normal registers would not see this when s/he signing up.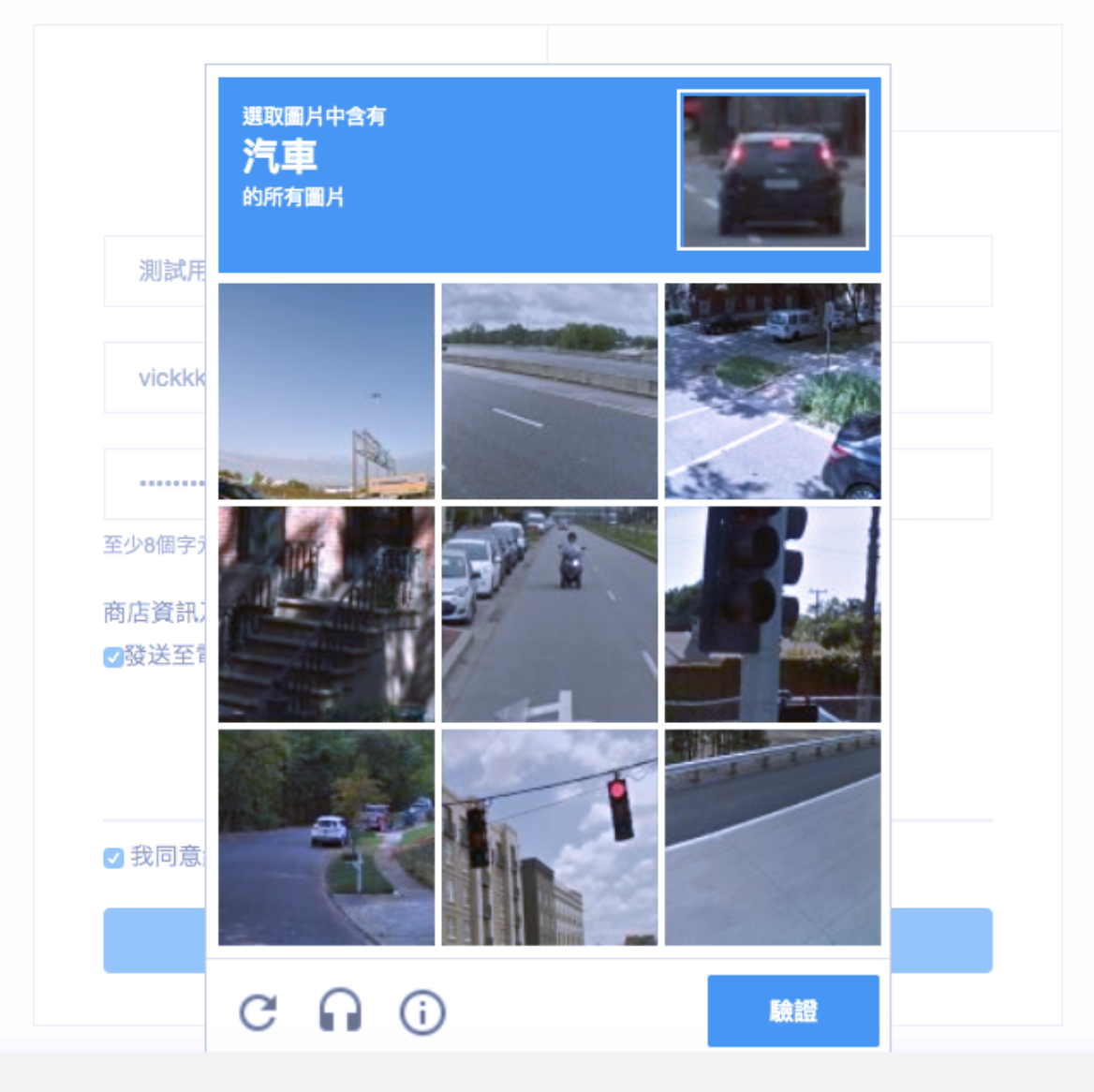 We suggest that you can try to sign up with a testing email. If it's possible to sign up successfully, no doubt about the setting process. If it doesn't show the verification page, it means Google determines your sign-up info without a doubt so that it won't show the following process below.
*If it doesn't work to sign up, please go back to set up the steps above.*
Remark: As this service is provided by Google, regions that with limited
access to Google may face failure in sign up when this feature is enabled.